Novels, Old and New, That Have Taught Me About Parenting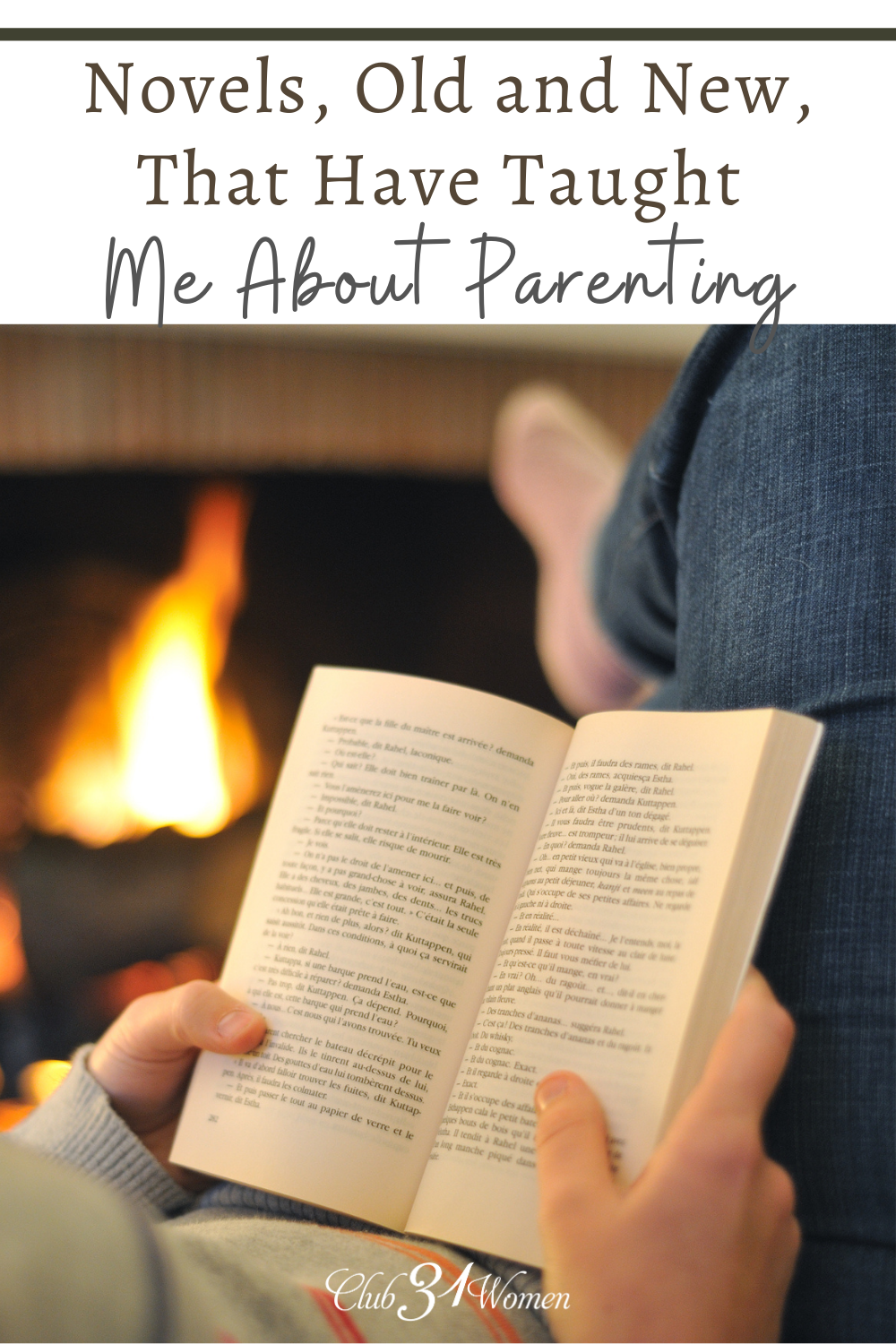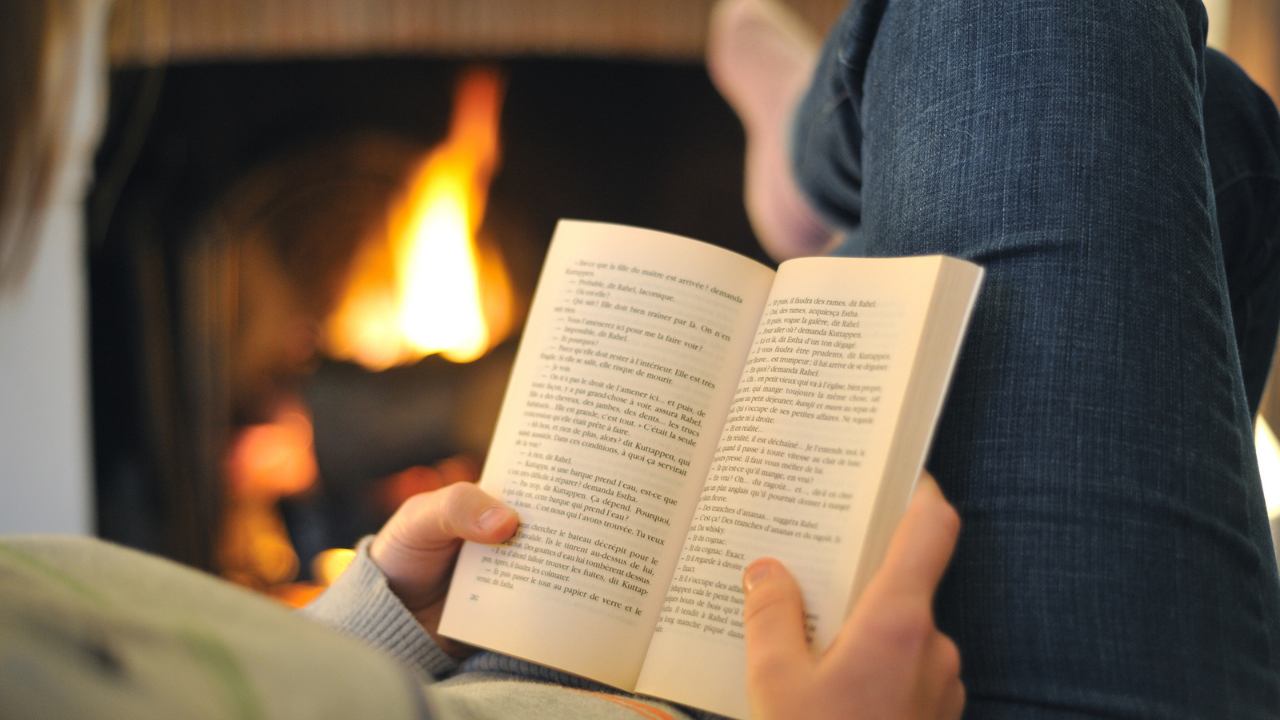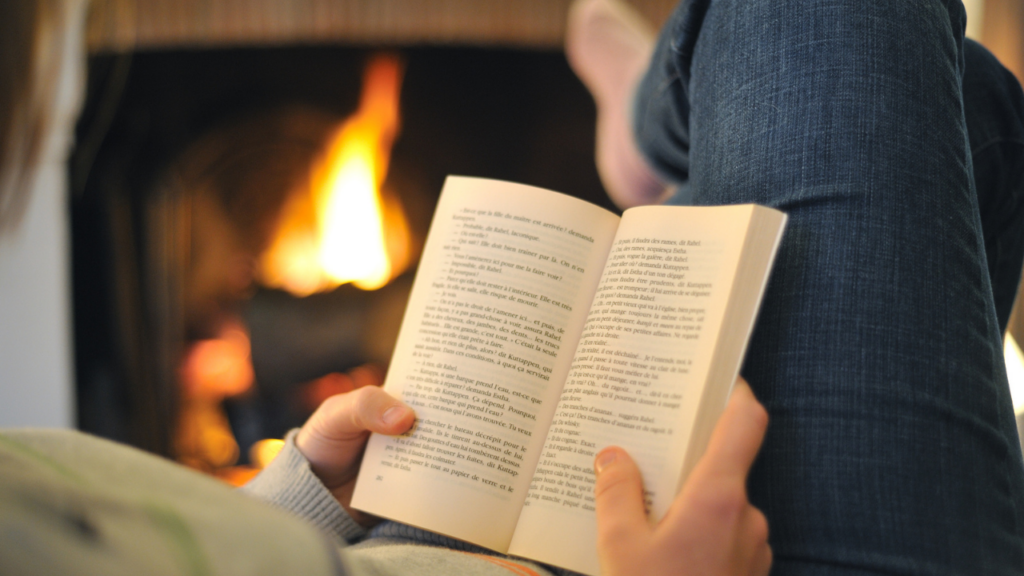 There are some great novels and novel series to inspire and encourage you as a parent.
I've always learned best through story, and reading stories about parenting is no exception. I'll be honest: I have so many different non-fiction parenting books on my shelves, ones that I know are sure to be full of very helpful advice and practical ideas. However, I really struggle to read them, and yes, the vast majority are still sitting there unread.
But give me a story and I'll return to it again and again, gleaning new insights every time. All the novels I'm sharing with you today are ones that I've read over and over (save one, but only because it was just recently published so I haven't had time to accrue multiple readings!). I hope you enjoy and learn from them as much as I have!
This post may contain affiliate links through which Club31Women might get a small compensation – with no additional cost to you.  See my disclosure policy here.
Inspiring Novels
There's a shirt, designed by Betsy of the Instagram account @homeschooling_withtheclassics, with a copy of a painting from the cover of Little Women, and "WWMD?" below, standing for "What Would Marmee Do?" I laughed when I first saw it, but only because I thought it was so apt, as the mother of Meg, Jo, Beth, and Amy has greatly influenced my parenting.
How Marmee relates to her teenage daughters in Little Women is a beautiful thing, and you see that relationship carried through in Good Wives (often published together with Little Women as the second part of the book) as the girls grow into adults. Little Men and Jo's Boys aren't as well-known, but they continue the story of the March family by chronicling the ups-and-downs of Jo's school for boys, and Jo is another mother role model for me. She's honest and open with her boys (both biological and ones that come to her boarding school), yet mothers them in such a way that she has their undying respect.

I've shared before about how much I enjoy L.M. Montgomery's novels, so it's no surprise that some of her works made it on this list as well! The entire Anne series is a delight and I think everyone should read it in its entirety, but Anne of Ingleside (book number six of the series) is where we really start to see Anne as a mother along with being the ever-beloved heroine. Both that book, and the following Rainbow Valley, recount the escapades of her six children and their chums.
Anne isn't a huge part of the story anymore, but her interactions with her children obviously play into things and her grace, patience, and camaraderie with her children are something I always strive for. The last book of the series, Rilla of Ingleside, shows us Anne as the mother of grown children as she and her family go through World War I. I can't even imagine the emotional toll of having your sons go off to war, yet we see grace in Anne's mothering even then.
Though written in 2017, this novel follows the story of the Ingalls family, but from the perspective of the mother, Caroline. No longer the always-perfect Ma of the Little House series, Caroline: Little House, Revisited shows us a woman who is raw and real, just like we are. She doesn't always see eye-to-eye with her husband, but still stays by his side through circumstances that we could only imagine. She doesn't always know how to mother in the middle of the wilderness, but she does the best she can. I have always kind of felt like the Little House books portrayed Ma as somewhat unapproachable and a little too proper, but Caroline gave her a name and a personality that was much more genuine.
A series of modern-day novels set in Midwest America, the Aggie's Inheritance series is composed of the books Ready or Not, For Keeps, Here We Come, and Ante Up! The first book introduces us to Aggie, a twenty-two-year-old who becomes the legal guardian of her older sister's eight children after the death of the children's parents. From an infant to a twelve-year-old, Aggie is dropped into parenting with so much on her plate. The series follows Aggie and the kids over the next several years, as Aggie learns to mother. Considering that these novels are written by a mama of nine, I've gleaned many practical parenting tips from them. Chautona's characters are always very real, and she doesn't shy away from hard issues.
Lest anyone misunderstand what I said earlier about parenting books, I definitely believe that they have their place and I've found several of them to be very helpful. But for me, there's something about a story that sticks with me, and I'm much more likely to remember what I've learned when faced with the more emotionally-charged moments of parenting. If it's the same for you, I hope the titles of these novels and series are encouraging!
Here at Club31Women, we recognize that not everyone has the same taste or point of view on books, music, or movies, but we offer these short reviews for your consideration. Our hope is that you will find something new and wonderful on this list of recommended resources!
~ Lisa Jacobson, Club31Women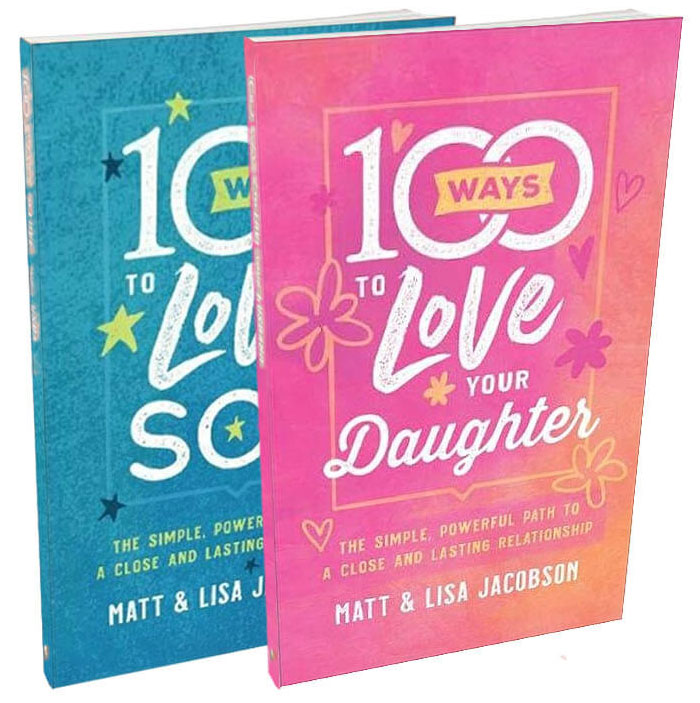 100 Ways to Love to Your Son/Daughter
You love your son and daughter–but that doesn't mean you always know the most effective ways to show that love, ways that will connect with their hearts, and stick with them no matter what life throws their way.
These practical books by the authors of 100 Ways to Love Your Wife and 100 Ways to Love Your Husband give you 100 specific, actionable ideas you can implement to show love to your children, no matter what age they are.
The best part? The short, bite-sized readings make it easy to start right now!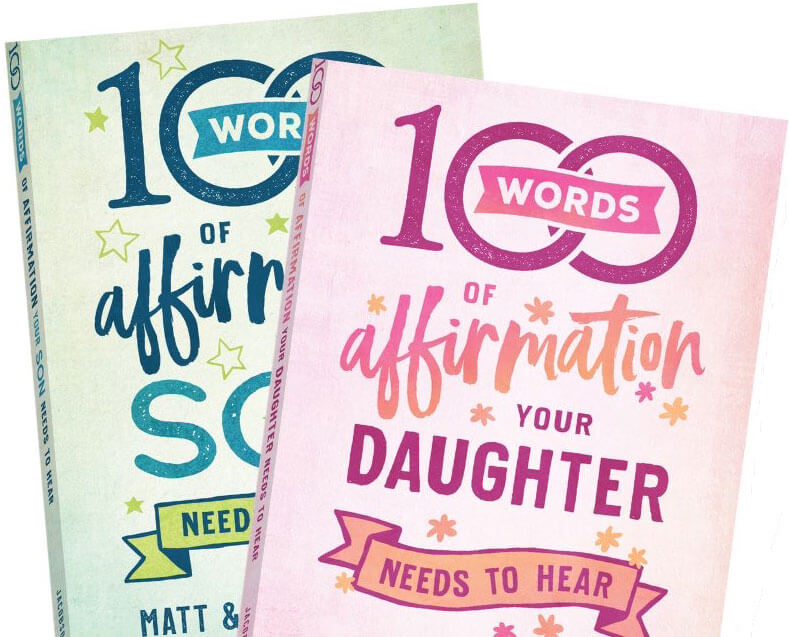 100 Words of Affirmation Your Son/Daughter Needs to Hear
Matt and Lisa Jacobson want you to discover the powerful ways you can build your children up in love with the beautiful words you choose to say every day–words that every son and daughter needs to hear.
These affirmation books offer you one hundred phrases to say to your son or daughter – along with short, personal stories and examples – that deeply encourage, affirm, and inspire.
So start speaking a kind and beautiful word into their lives daily and watch your children–and your relationship with them–transform before your eyes.