Seeing God's Beauty In Our Children's Mess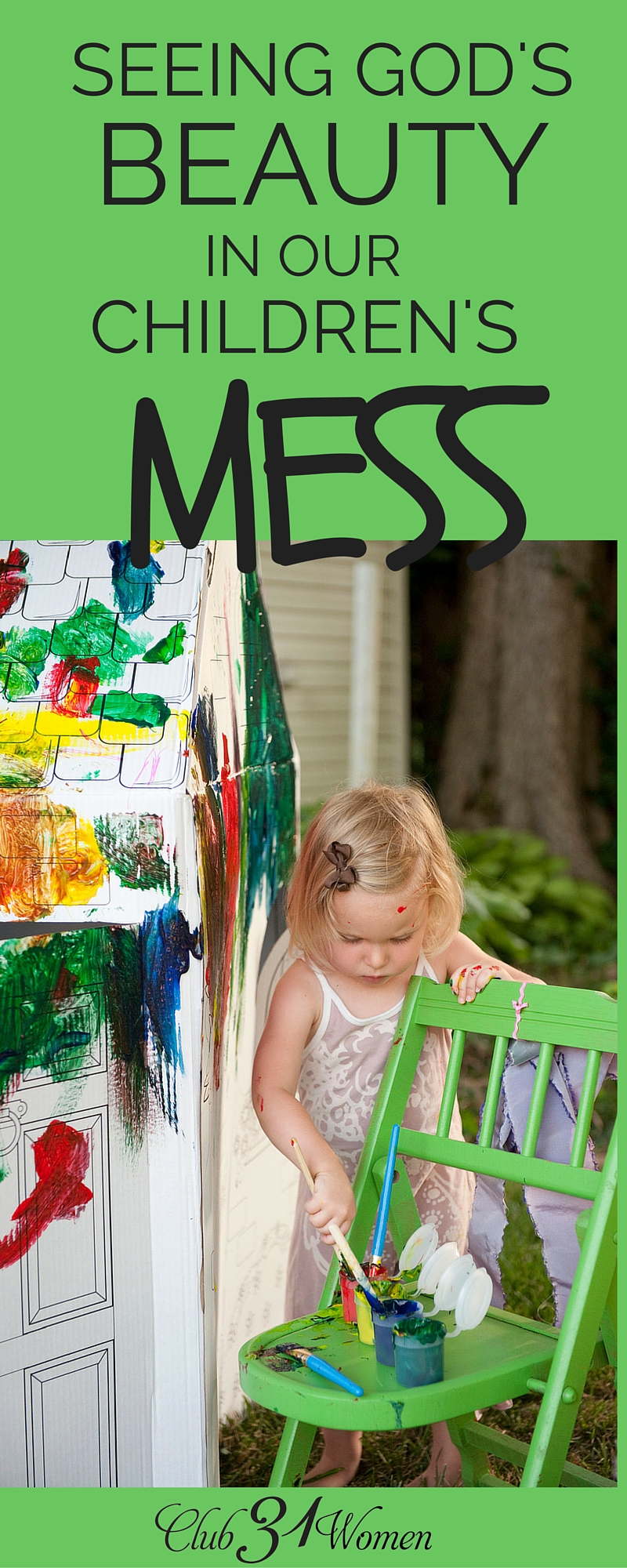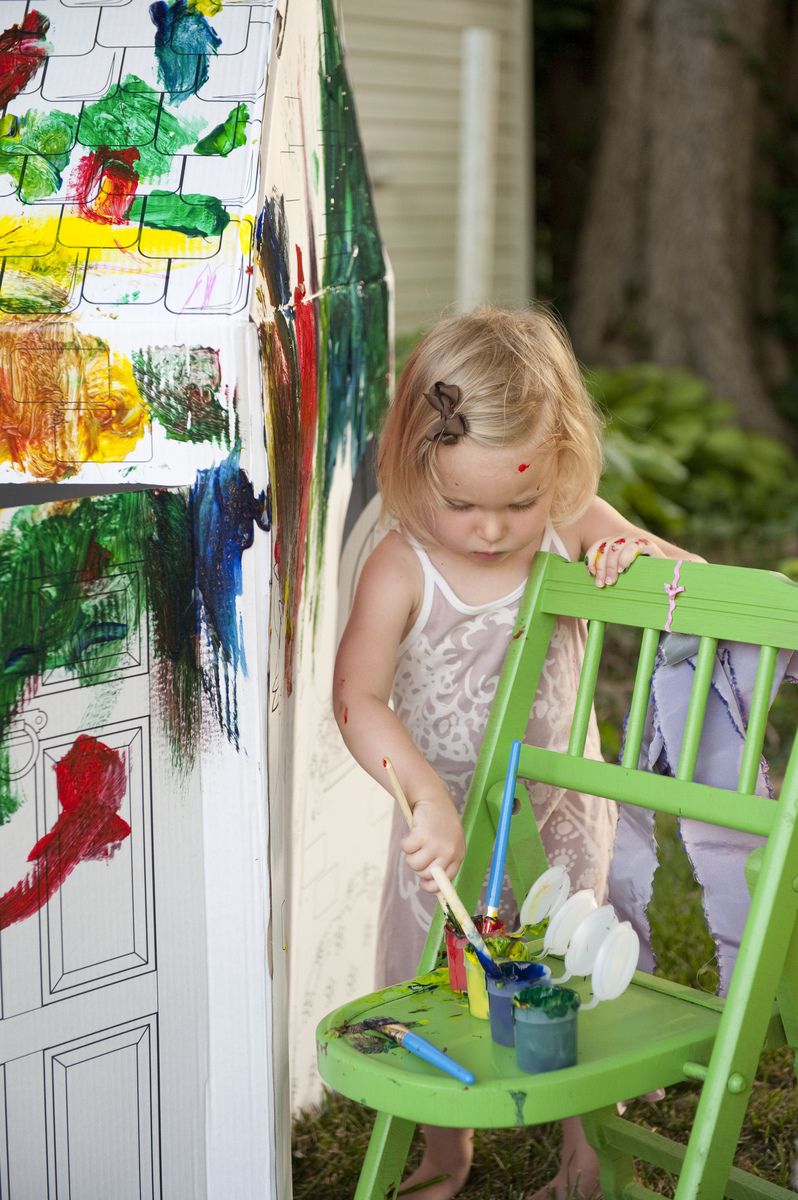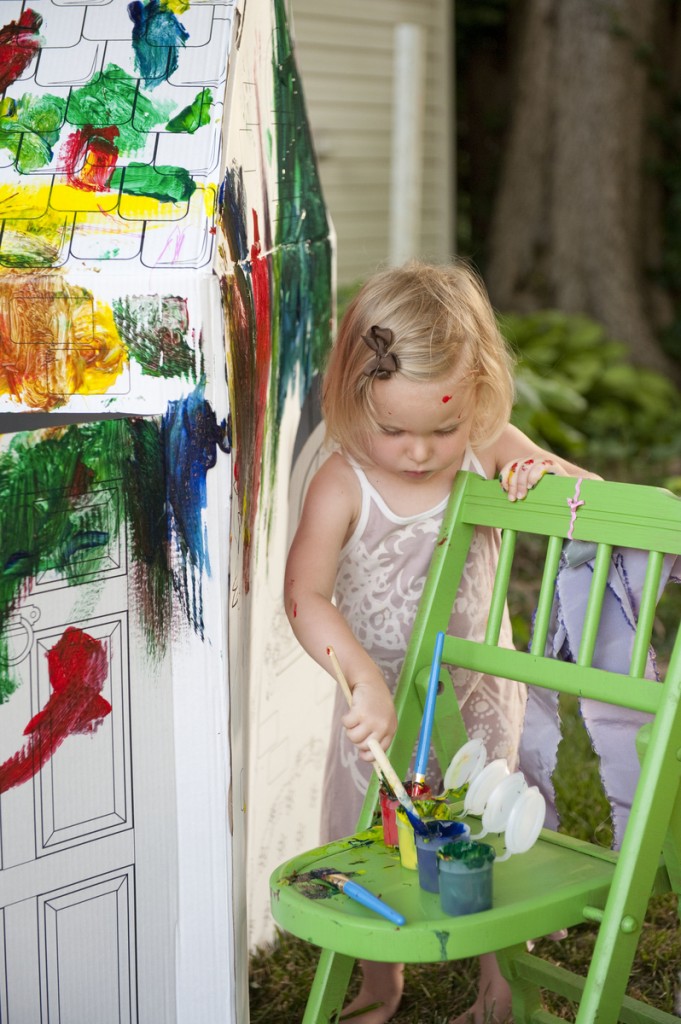 Watching my kids make a mess can be torturous. There's really no other word for it.
Art projects, dinner table crumbs and closet destruction….
Not being able just to step in, clean it, fix it or toss it, is just plain anguish.
So imagine the mix of emotions I felt when a friend of mine told she wanted to come over and do a craft with all 4 of the girls…at the same time! My initial thought was, "Wonderful they will love it!… What time should I come back?"
Turns out that is not what she had in mind!
As an art teacher, my friend had a "big-mess-party" planned! A plan that I knew my girls would LOVE. A plan that I knew would challenge my very instincts to keep them clean and seated properly, playing quietly with their tea sets and baby dolls. (This never happens by the way!)
She arrived loaded with tubs filled with a rainbow collection of paint, varying sizes of canvas, a huge roll of plastic and four tiny little aprons.
Sweet. Let the party begin!
First things first, I grabbed the plastic and covered every inch of our back patio. I wish I could show you, but you will have to take my word for it!
Then I tiptoed around, trying not to be the party pooper. I took on the jobs like refilling the paint brush water (If I couldn't clean up or avoid the total mess, at least I could make sure the paint brushes were nice and in good shape for the job!)
Mostly I watched the joy in their eyes and basked in the sound of happiness.
However, I could not stop my mind from racing with thoughts like:
"Those colors don't match! That is way too much paint; it's going to take forever to dry!
"OH NO, not black! You're going to ruin it!"
"Aren't you finished? It already looks great!"
Get the picture?
This particular fun-fest went on for the better part of the day. By the end, I had loosened up quite a bit (or had just become numb!) And of course, the girls had paint everywhere-hands, hair, aprons and beyond and they could not have been happier.
But in the end, I was the happiest.
I proudly hung the finger-painted purple masterpiece in our home and to this very day, it's one of the first things I show people when they visit. The girls are so proud of their work.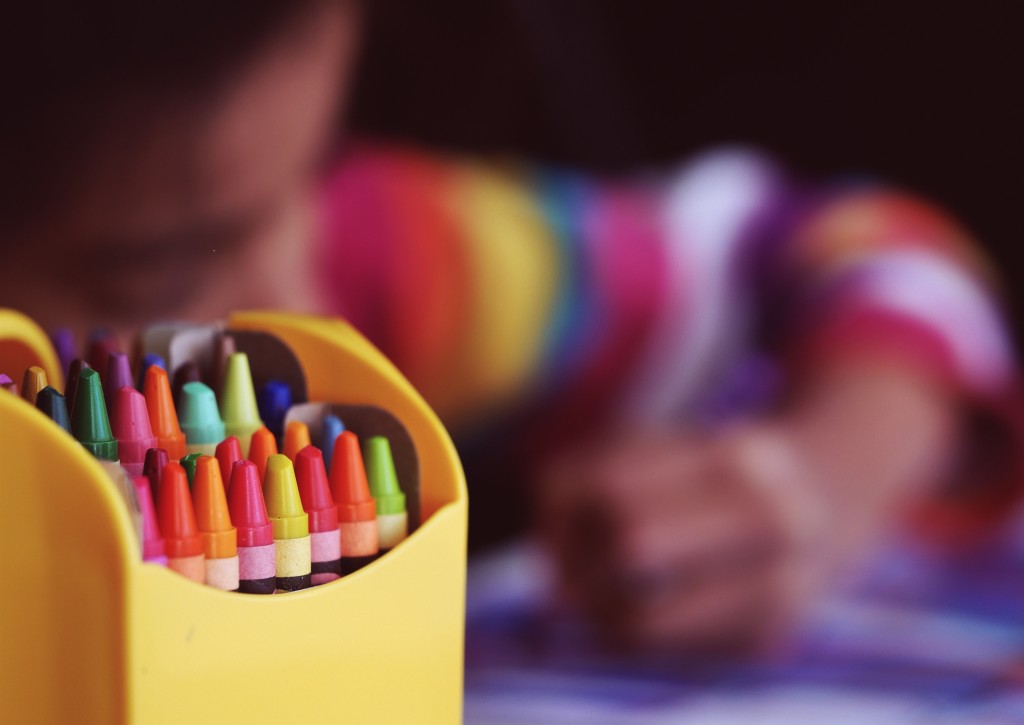 Letting Our Kids Create Mess
Stepping back and letting our kids create mess can be one of the hardest parts of being a parent. At times, it requires that we watch them make a mess that we could easily tell them how to avoid or, even better, show them how to clean up.
But would they ever learn?
If we never let our children figure out the messy parts, more than likely they will have a hard time getting to the finished product.
Living through the mess is what creates the testimony.
My prayer is that God will allow me to know when to lay down the plastic and tip-toe quietly, when to bask in the good times and when to submit my racing mind to His will and plans in the messy moments.
Amen!
Wynter, For Girls Like You
******************
On Instagram?I'd love to have you follow me over there @Club31Women!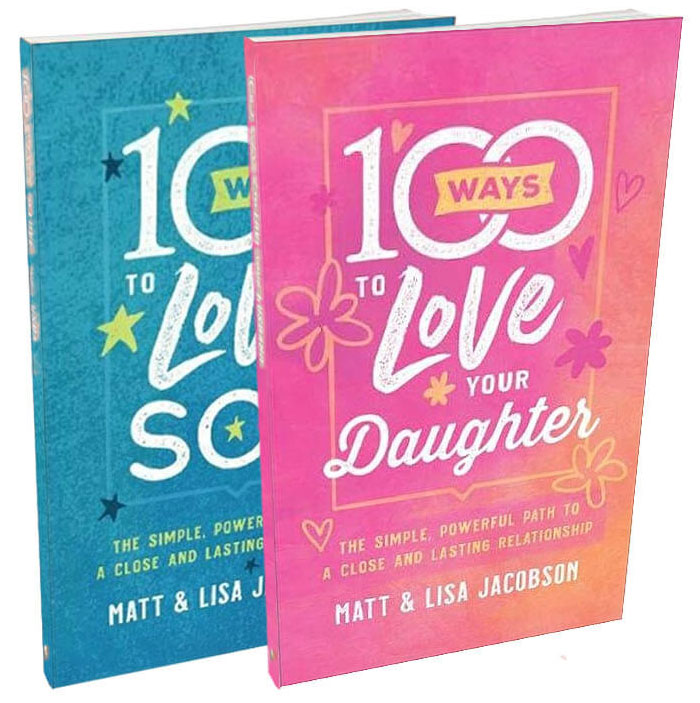 100 Ways to Love to Your Son/Daughter
You love your son and daughter–but that doesn't mean you always know the most effective ways to show that love, ways that will connect with their hearts, and stick with them no matter what life throws their way.
These practical books by the authors of 100 Ways to Love Your Wife and 100 Ways to Love Your Husband give you 100 specific, actionable ideas you can implement to show love to your children, no matter what age they are.
The best part? The short, bite-sized readings make it easy to start right now!