Do You Really Think Mary Knew After All?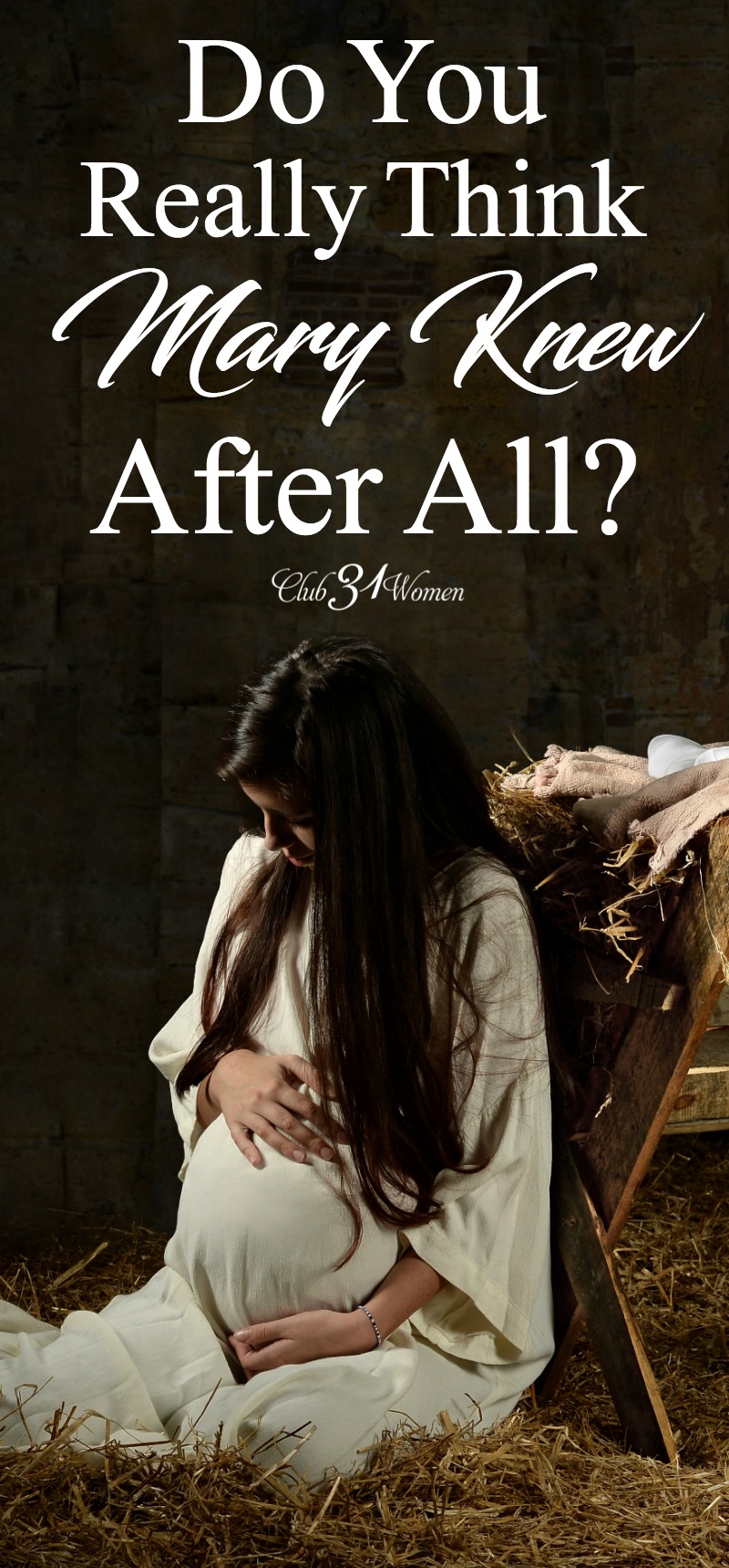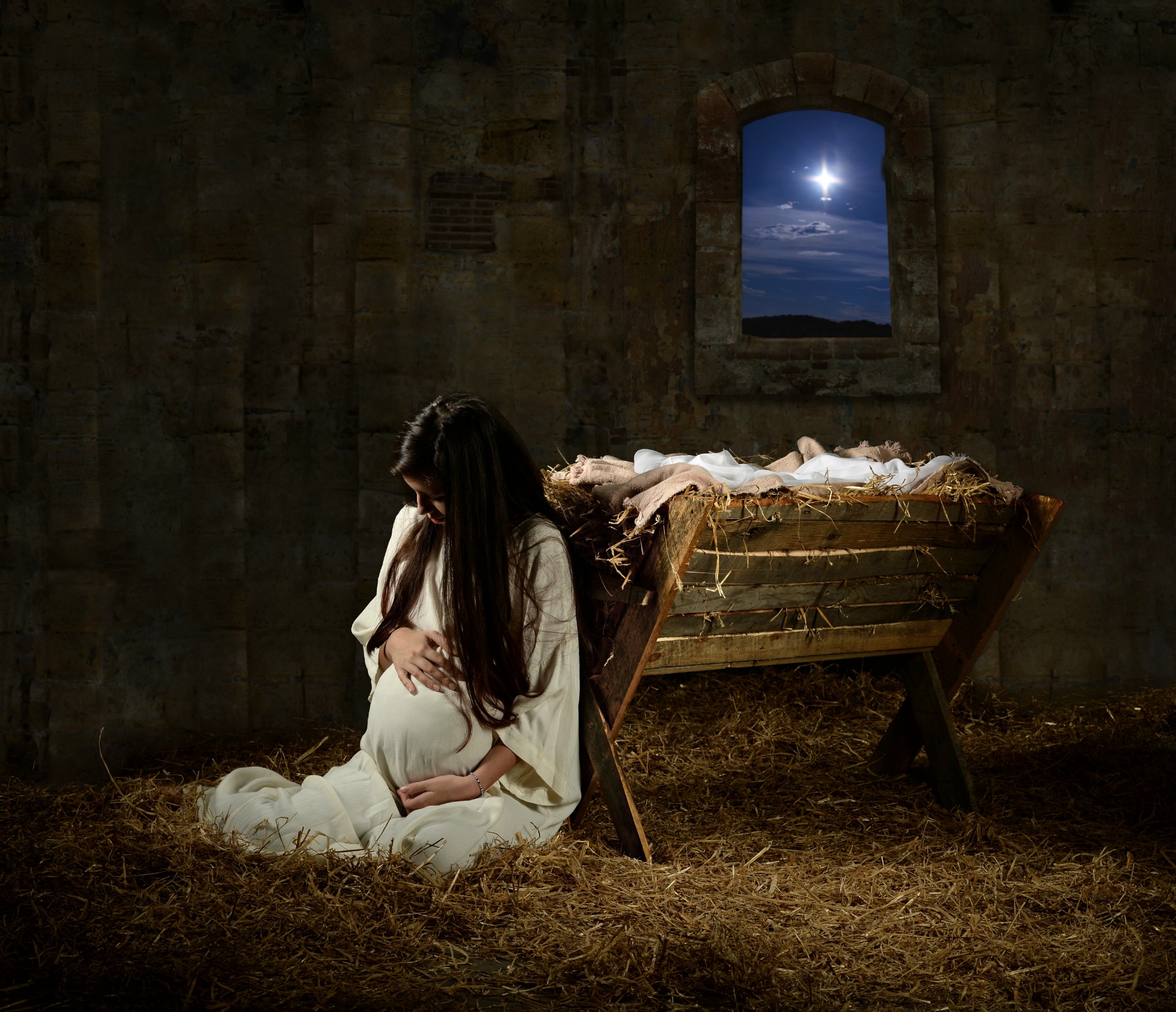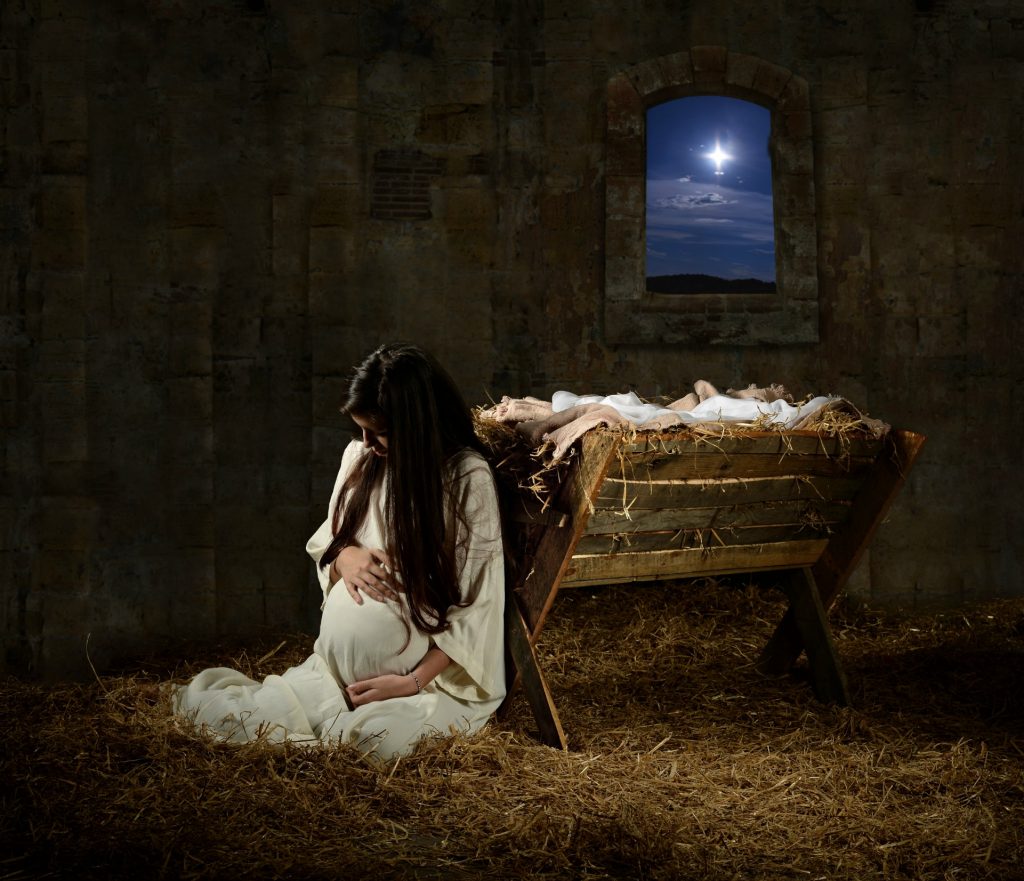 It all began in the most unexpected way.
Started on Facebook of all places.
I saw the conversation in my newsfeed when a friend posted the "5 Worst Holiday Songs," and I couldn't help the curiosity.
The second song wasn't familiar to me.
The last three, however, stirred up a certain small groan. Definitely annoying tunes.
But it was the first on the list that caught my attention: "Mary, Did You Know?"
This came as a surprise.
Couldn't quite see the problem with that one.
But my FB friend and a few others pointed out that indeed she did know. The angel came right out with it:
Then the angel said to her, "Do not be afraid, Mary, for you have found favor with God. And behold, you will conceive in your womb and bring forth a Son, and shall call His name Jesus. He will be great, and will be called the Son of the Highest; and the Lord God will give Him the throne of His father David. And He will reign over the house of Jacob forever, and of His kingdom there will be no end." (Luke 1:28-33)
So there you have it. All the big news summed up in a few sentences.
And still . . . I can't help but wonder if Mary really knew what she was in for.
Yes, the angel told her she was to give birth to the Son of the Highest.
But honestly! she'd never been a mom before.
Let alone to the Savior of the world.
She didn't yet know the excruciating pains of childbirth. Or the indescribable joy of holding your newborn baby.
She didn't know she'd be choked with panic when her son went missing on a family trip to Jerusalem. That she'd be sick with worry until he was finally found safe.
And she didn't know the quiet sense of pride she'd feel when her son turned out to be the hero at the wedding party. Miraculously turning water into wine.
She couldn't have known the anguish of a broken heart when they nailed her son to the cross.
Or how she would sob with relief when he rose from the grave three days later.
No, I'd say there's no way Mary could have known.
And it's the combination of these thoughts that made me pause to consider my own motherhood.
Because I don't know about you, but I sure didn't realize what I was getting into when I became a mom.
Oh, I read the books and the articles. I listened to what people told me about what it would be like and "what I could expect."
But quite honestly, motherhood is unlike anything I've ever known.
How could I possibly have been prepared for the joys, the sorrows, the fear, and the thrill of being a mom?
I just didn't know.
Mary, Did You Know?
It's actually what happened the day following the Facebook discussion, however, that really brought this home to me.
After a long morning of running around town, I pulled the car into the driveway and got ready to hop out. We had only a few minutes to haul the packages into the house before turning right around and taking off for more errands.
But he stopped me.
Our 11-year-old son literally put his arm across my body to prevent me from opening the car door.
Please, Mom, can we wait?
I stared at the clock and thought of everything that was still left to do.
Please, Mom, this is my favorite song. Can we just stay here and listen until the end?
This was so unlike him that I paused.
Then I sat back in my seat and turned up the radio. He happily reached over to hold my hand, and the two of us sat there and listened together.
I bet you can guess which song it was.
Mary, Did You Know?
I wasn't planning on weeping that busy winter day. While I'd written many items on my list of things-to-do, this wasn't one of them.
I'd not bothered to scribble down, "Sit still for a few minutes and reflect on what it really means that Mary gave birth to the Savior on Christmas morning."
And to think I might have missed it altogether if it hadn't of been for our youngest son.
So maybe it is a somewhat cheesy song and perhaps they play it too often, but I can't count it as one of the Five Worst Holiday Songs.
Mary, did you know
That your Baby Boy is Lord of all creation?
Mary, did you know
That your Baby Boy would one day rule the nations?
Did you know
That your Baby Boy is heaven's perfect Lamb?
The sleeping Child you're holding is the great, I am (Lyrics by Mark Lowry}
My friend, I hope this week you'll take some time to consider what you know about motherhood — the joys, the sorrows, the fear, and the thrill — and then think of Mary and how she gave birth to heaven's perfect Lamb.
Because no matter how busy you are or how many things you have to do, this could be one of the best things you could ever do this Christmas.
Take a few minutes to weep and rejoice.
For unto us a Child is born.
Merry Christmas!