How Smart Couples Avoid Money Stress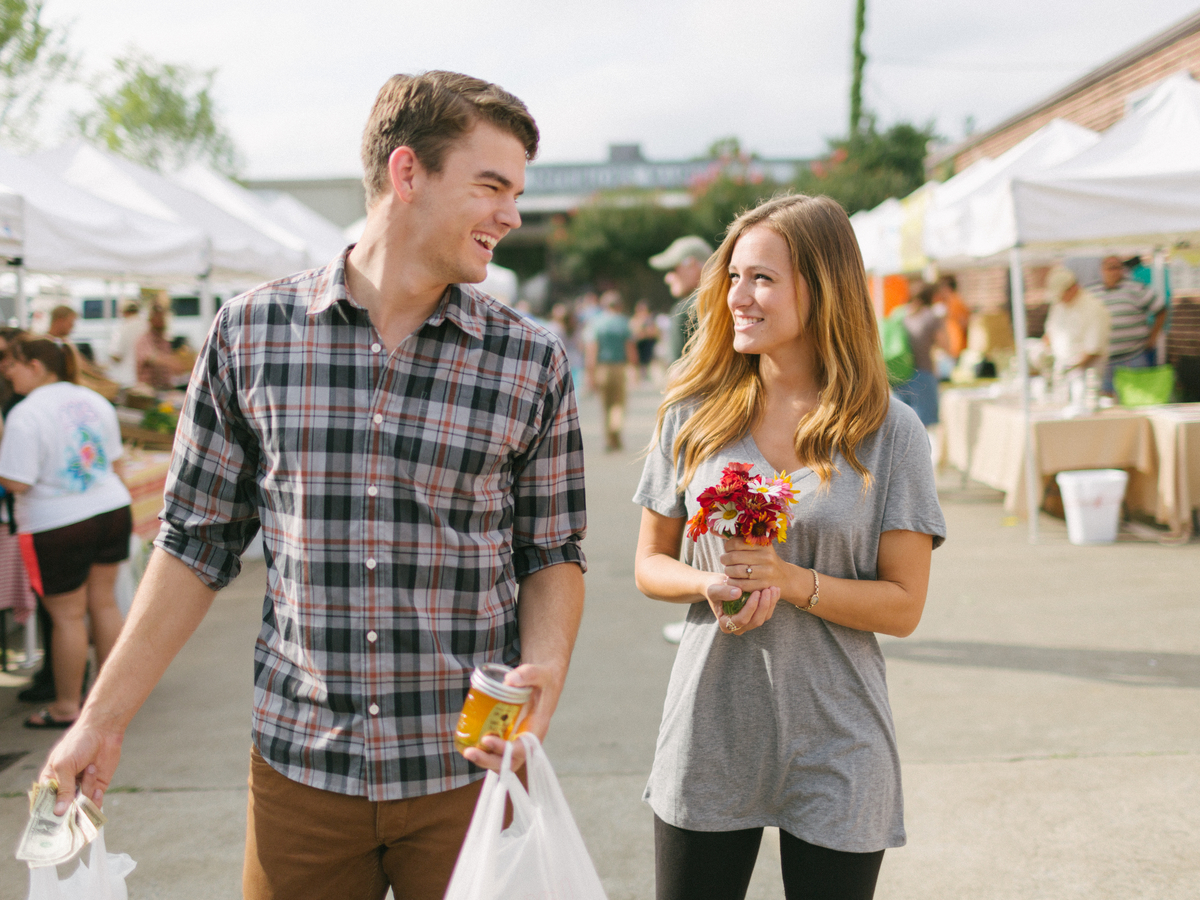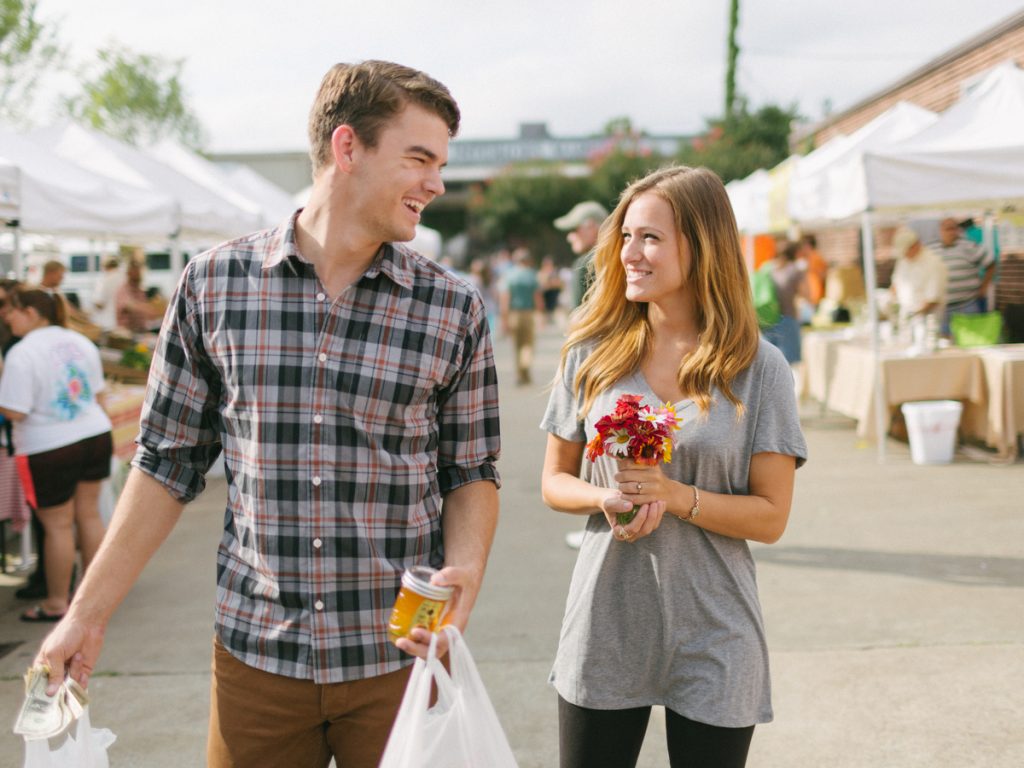 This post may contain affiliate links through which Club31Women might get a small compensation – with no additional cost to you.  See my disclosure policy here.
Fifty-five days after we got married, my husband was in a welding accident that shattered his leg and tallied up $64,000 in medical bills.
The first bill arrived in the mailbox before he even got home from the hospital.
We were part of a Christian healthcare expense sharing group. But we got a crash course in asking for cash pay discounts. And we were so very thankful that we'd built our tiny home without going into debt so that we still had an emergency fund on hand.
My husband regained full use of his leg. But along with all the scars and metal rods, we were left with the lessons we'd learned to tell everyone: make sure you start your marriage with coverage for medical expenses and as little debt as possible, in case the unexpected comes.
My husband and I both grew up in families that eschewed debt and prized frugality. We listened in on the radio programs our parents tuned into with Larry Burkett and Howard Dayton. But then we were married and got to put it all into practice in real life, with another person–and under a lot of financial pressure.
Rachel Cruze grew up hearing the same advice about money that we did: her dad is Christian financial advisor Dave Ramsey.
But Rachel is bringing those sound financial principles to the next generation. Her new book Love Your Life, Not Theirs encapsulates the financial wisdom shared by Dave Ramsey, Larry Burkett, and Howard Dayton into a message that will resonate with today's families.
Rachel's writing style is friendly and engaging. She's honest about her own spending struggles but she pulls no punches when she talks about debt.
Love Your Life, Not Theirs is an inspiring and challenging book no matter your financial situation. The seven habits she outlines are not only wise but biblical.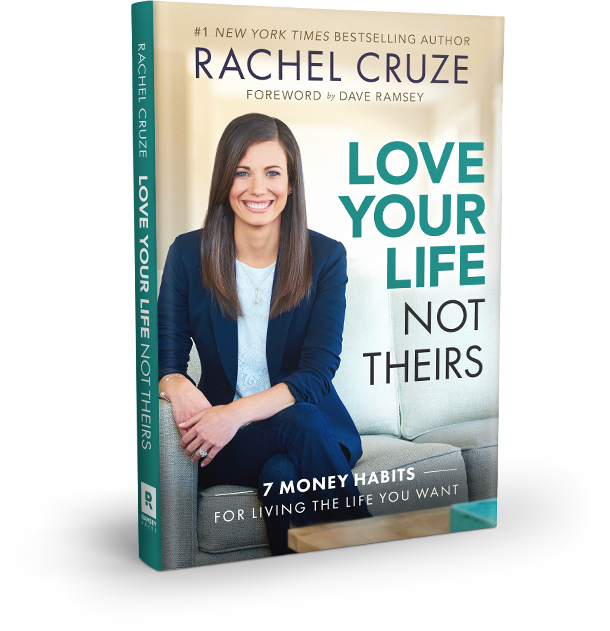 Here are four of my favorite takeaways from Rachel's book:
1. Watch out for the comparison trap.
In our parents' day, "keeping up with the Joneses" was limited to the car the next door neighbors bought. But in this day and age of social media, we're inundated with carefully posed images enticing us to buy more and more and more so we'll be able to take the same kind of sparkly photos and smiling selfies that "the Joneses" do. Rachel knows the struggle is real and provides concrete suggestions for identifying and escaping the comparison trap.
"As a culture, I truly believe we've made a habit of comparing our lives to others, and it is time to break that habit… Comparisons will not only steal our joy but our paychecks as well. If we don't get comparison living under control, we will constantly spend money just trying to keep up."
-Rachel Cruze in Love Your Life, Not Theirs
2. Be willing to live simply to live within your means.
When we got married, we knew what our dream home would look like–but we knew it wasn't in the budget. Instead, we built a simple one-room home that met our needs and was the place where many memories were made. Whenever we felt tempted to apologize for our small house size, we'd inevitably get a compliment on how cute it was.
Living within your means often requires making decisions that look different than those around us. But Rachel reminds us that not only can we learn to rejoice in the opportunity, but it can be a very good thing, too.
"Contentment isn't a place you get to financially; it's a place you get to emotionally and spiritually. It's a peace in your spirit that knows what you have, no matter how much or how little, is enough. Contentment is the inner determination to be happy and fulfilled wherever you are with whatever you have."
-Rachel Cruze in Love Your Life, Not Theirs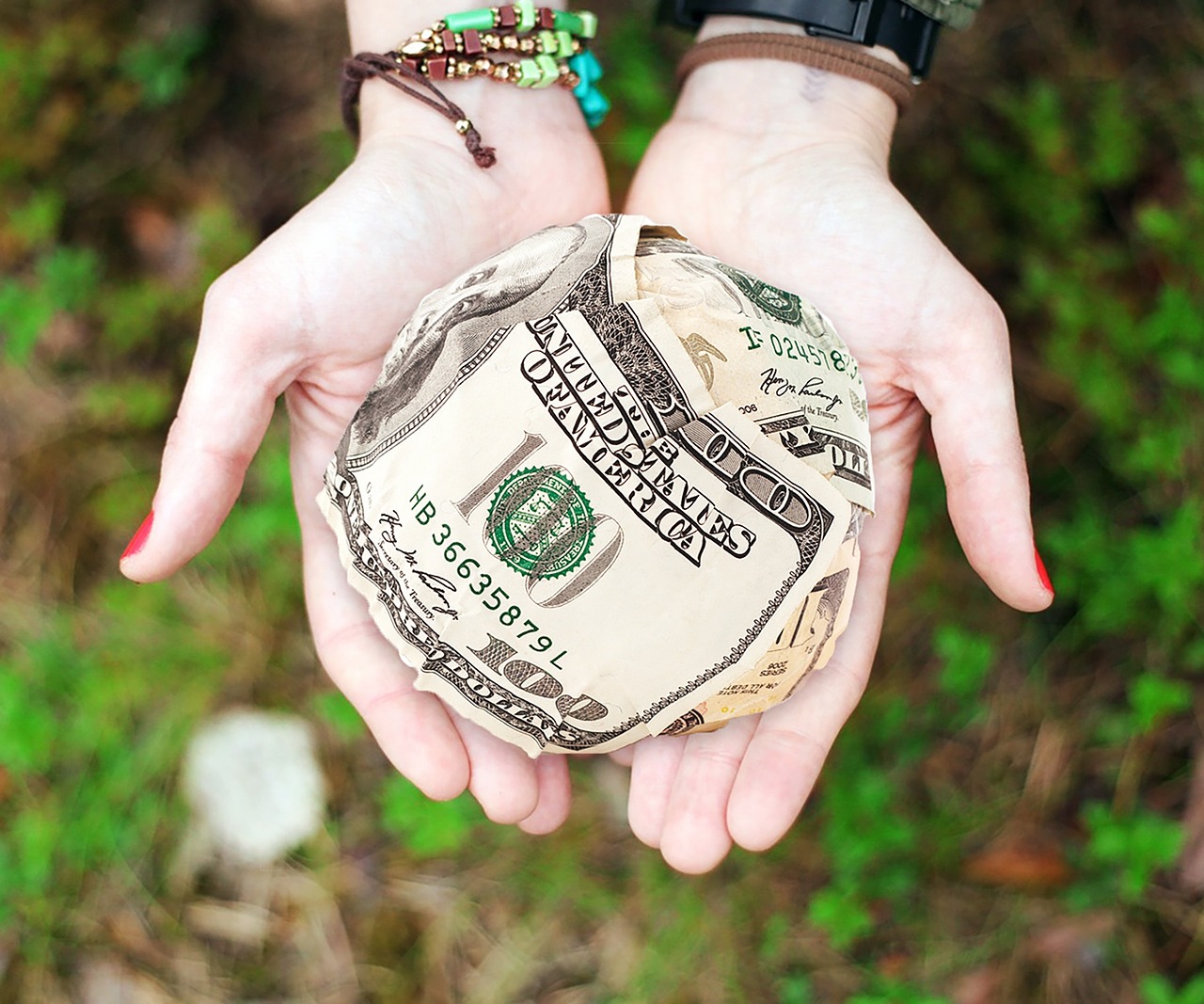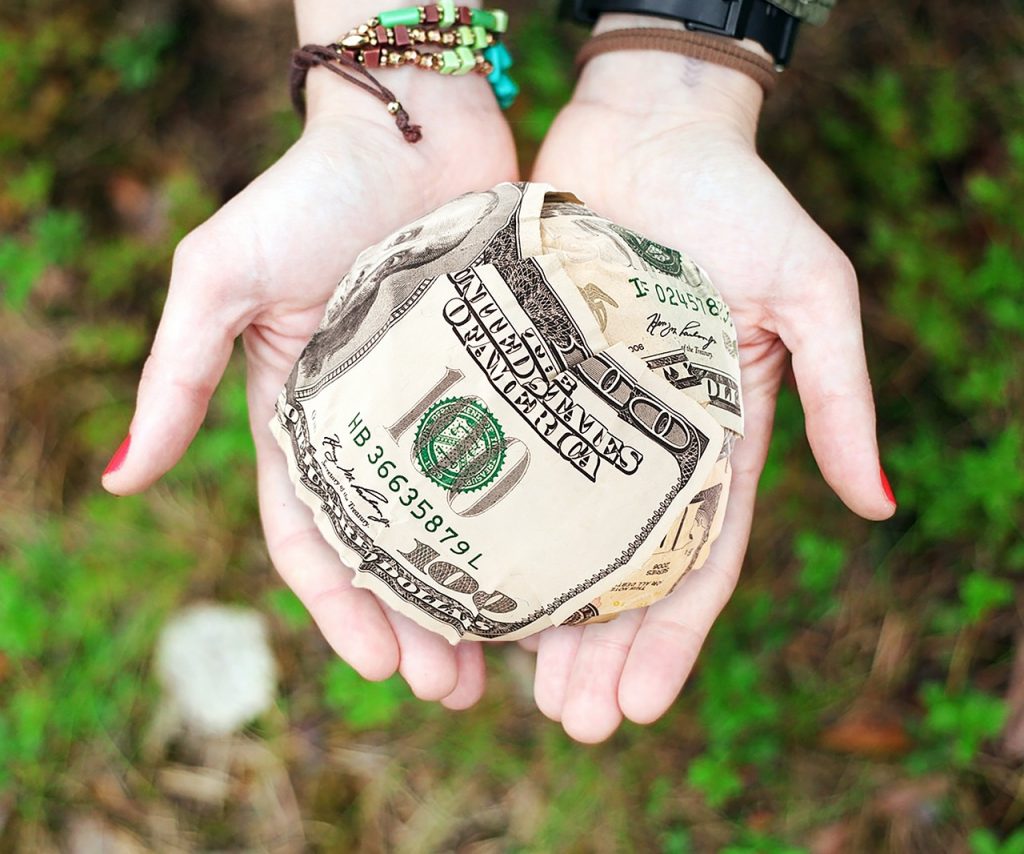 3. Stay on the same page with your spouse about money.
I'm the bookkeeper, he's the spender. Sometimes it seems easier for me to do my job and let him do his. But Rachel emphasizes the importance of talking with your spouse about money (or, if you're single, finding a trusted mentor to discuss your finances with on a regular basis). It takes so little time to sit down and look over the month's totals together.
And it's not just about the budget. It is about reinforcing the truth that it's not his money and her money but "our money".
It's about your hopes and dreams and goals in life and for your family's future. Because Rachel makes it clear that the financial decisions we make today will have long-term implications.
"If you're married, there should be no such thing as my money or your money; it's our money. It doesn't matter who brings in the paycheck or who makes more than the other. When the paycheck hits the bank account, you have to look at it as our money… Looking at money this way will cause an emotional shift in your thinking that will impact your money habits—and your marriage—in a positive and powerful way."
-Rachel Cruze in Love Your Life, Not Theirs
4. Plan for the long-term while living in the short term.
When there are bills to pay, it's hard to look beyond the next paycheck, let alone beyond next year.
But Rachel balances practical principles for the here and now–whether you're just making ends meet or getting out from under a mountain of debt–with wisdom and planning for the future.
From her encouragement to "give a little–until you can give a lot" to her frank discussion of "loaning" money to family and friends, Rachel promotes a lifestyle of generosity. But she also drills down into the nuts and bolts of saving for everything from a new car to college to weddings to retirement.
"So many people think good financial management begins and ends with balance sheets and investment accounts. Those are important, but it's what good money habits allow you to do that matters the most. And I believe that the most important thing you can do with your money —and the most fun you can have with money— is to give it."
-Rachel Cruze in Love Your Life, Not Theirs
If you're looking for a fresh perspective about money, Love Your Life, Not Theirs is a must-read. Not only will it challenge your thinking about giving and saving, but it will provide powerful input into how your choices about money impact your relationships and your life. Available HERE—> Love Your Life, Not Theirs
What's one financial decision you've made that's helped you love your life?
Because He Lives,
Gretchen Louise
P.S. Feeling inspired to make a plan for your money? Jump right in with the FREE budgeting tools Rachel recommends at EveryDollar.com.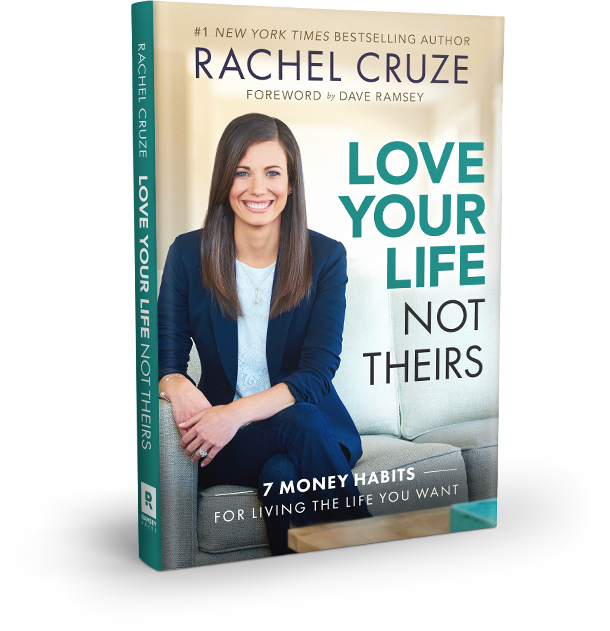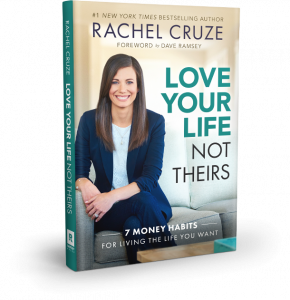 "It's not often you pick up a book on finances that you can "hardly put down" but that is just how I felt about Rachel Cruze's Love Your Life, Not Theirs. Rachel offers a refreshing and encouraging message in a straightforward style on that — sometimes touchy and nearly always personal — topic of money and finances. Love Your Life is a highly readable and practical book to help the reader navigate the financial challenges, temptations, and frequent pitfalls of living in our modern world. Strongly recommended as an excellent Christian resource for making wise money habits."
~ Lisa Jacobson, Club31Women.com
*While this is a sponsored post, please know that the content and opinions expressed here are entirely my own.  (See my full disclosure here.)
Save
Save