The Daddy Love You Long for Is Real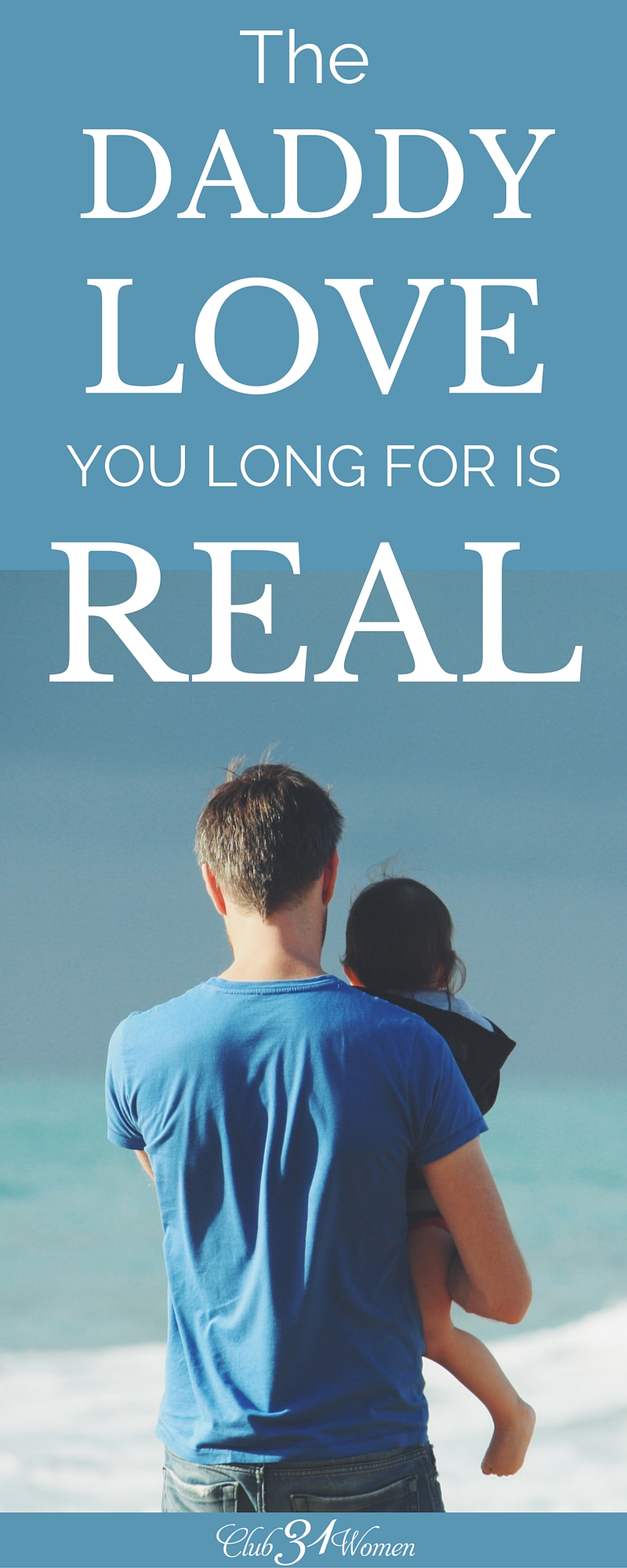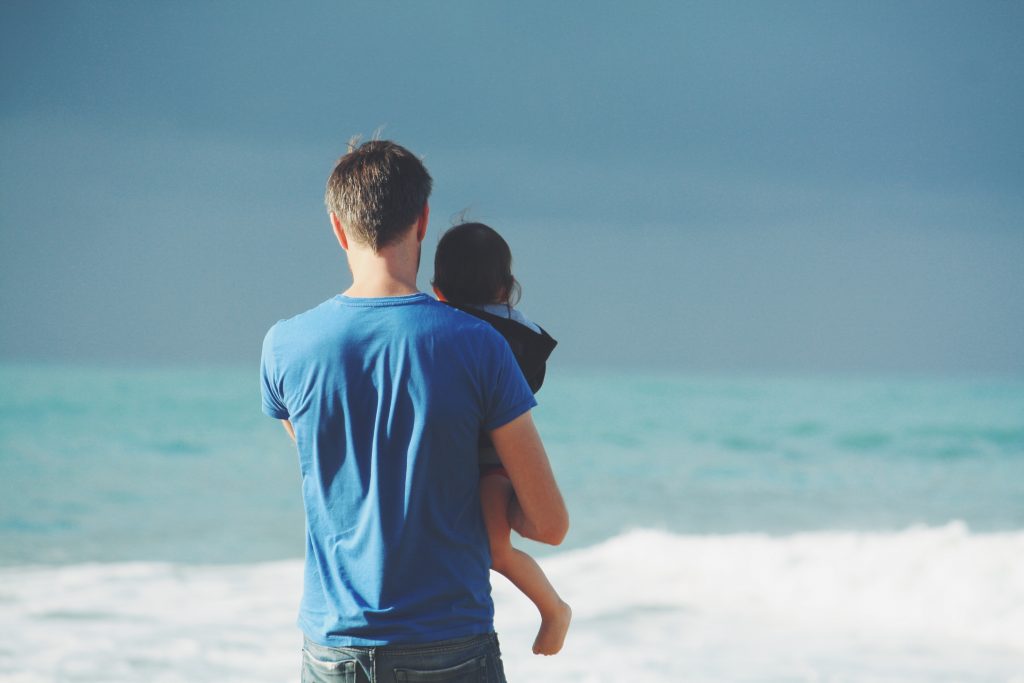 Matt was at the grill, and my son, mother-in-law, and I were watching him flip the chicken periodically.
That's when we heard the sound of van doors slamming out front and an explosion of little boys coming around the side of the house. First came the twins and then Zane being whipped around on a leash, by a very excited puppy.
A short time later, I went inside to lay out my mise en place (I've been watching too much Food Network) for fried rice. As I set out the cabbage, minced ginger, eggs, and green onions, I heard my brother-in-law quietly talking to his oldest son in the living room.
I looked over and saw that Zane was on the couch, tucked under his dad's arm. He was crying.
"Is it the same shoulder you hurt before, Z?" Luke asked. I couldn't hear all of the reply but enough to learn that the ride behind the puppy had included a sharp yank to my nephew's shoulder.
Luke kept asking questions and speaking gentle sympathy. Then he called out to see if Aunt Noanie had any children's Tylenol.
A few minutes later, in bounced the younger twins. "What's the matter with Zane?" they asked in stereo and at full volume.
"He got hurt," said their dad. "But he's okay. He's being tough."
Aunt Noanie couldn't find any Tylenol, so Luke talked to Rachel, and she loaded up her purse to make a run home for some pain medicine.
The scene only lasted for a few minutes, but it left me thinking about dads and that this is how they should be. A kid should know to run to his Dad if he gets hurt, and he should find great safety under his dad's arm. There should be tender affection. Sympathy but not too much. Compassion that works to help. And a protection of dignity.
You know, God wants us to call him Father.
But how do you feel when I say that? What was your experience with your dad?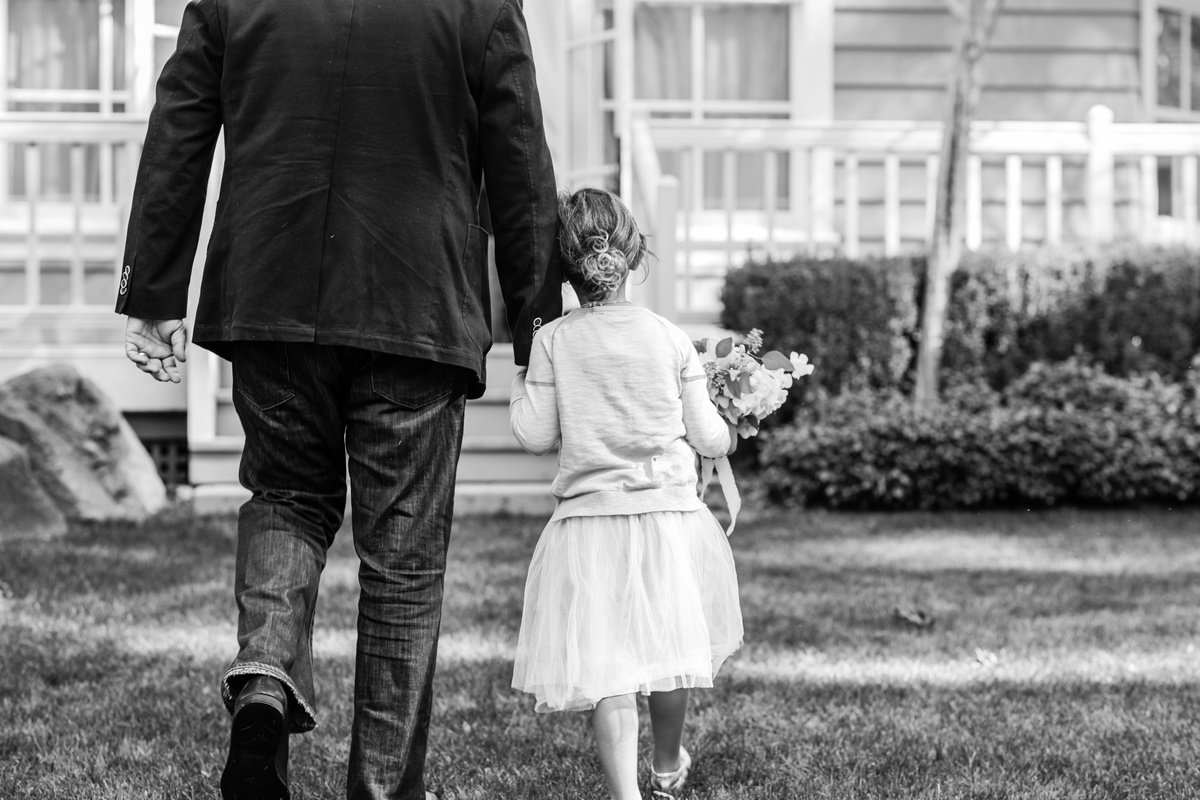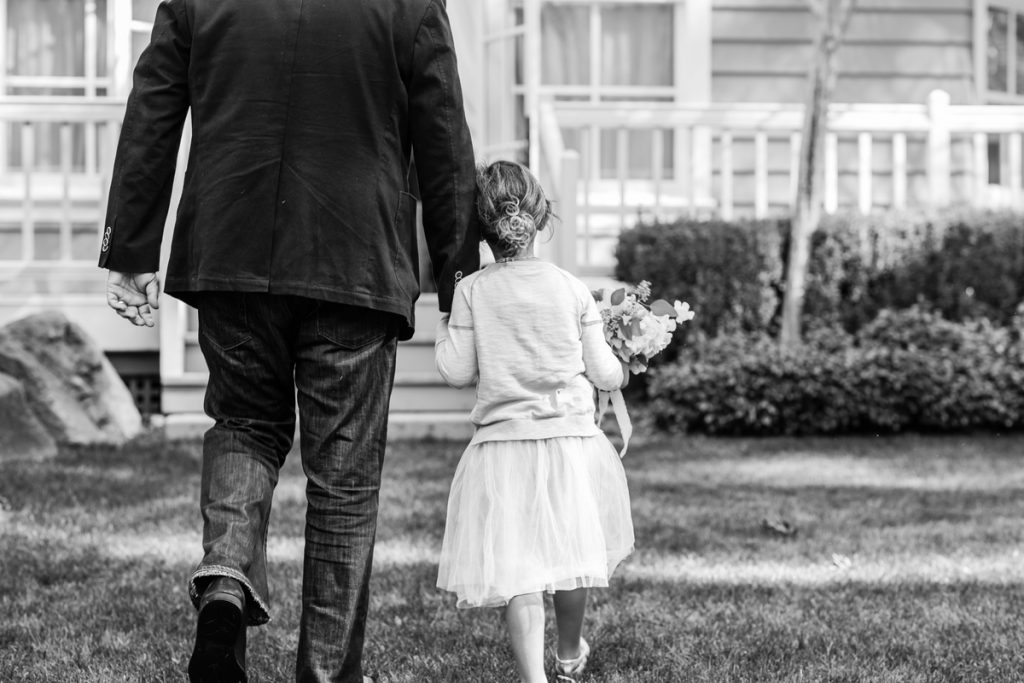 This post may contain affiliate links through which Club31Women might get a small compensation – with no additional cost to you.  See my disclosure policy here.
The Daddy Love You Long For
I'm here today, to tell you about a book I have written called My Father's Hands: 52 Reasons to Trust God with Your Heart. When you open the pages, you will find short stories about what life was like for me, as I grew up under the care of my dad.
Warm and real vignettes, just like the one above.
Would you like to borrow my stories? Maybe they will help stir sweet memories you had with your own father, or maybe they will be a gift of memories where yours are void are dark. What I hope is that, after you have read through the book, you will be able to smile at the thought of calling God Father.
For you, O Lord, are good and forgiving,
abounding in steadfast love to all who call upon you. ~ Psalm 86:5
God loves you, and he wants to tuck you under his arm.
So I invite you into my book and share with you the goodness I received from my father.
Read and have hope, my friend. Everything you've ever longed for in a father is possible when you call on God.
Blessings,
We're so excited about the release of Christy Fitzwater's latest book, My Father's Hands: 52 reasons to trust God with your heart!
★★★★★ "Very touching and insightful" Reading through this book gave me the feeling as if I were there living the moment and experiencing all the goodness of a father. I realized that's how I should be when I read my heavenly Father's "love letter". I love the questions at the end of each chapter and the chance to journal thoughts. A quick read, but gives time to contemplate each story and the deeper meaning of a relationship with God, the Father.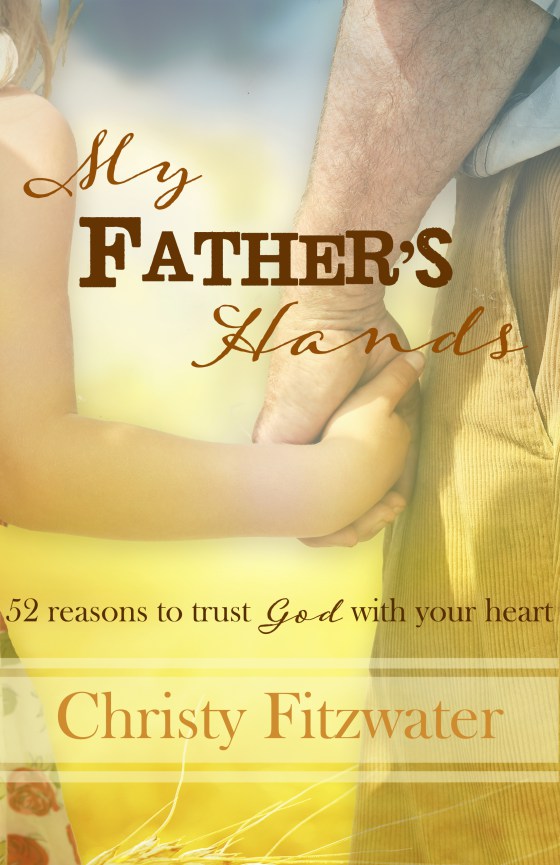 We know God wants to be our Father.
But how can we trust Him, if our own earthly example failed?
Many of us have known the opposite of heaven when it comes to our earthly fathers. Many of us have memories that should never have been made: memories of disappointment, anger, and even fear.
But that was never the way it was supposed to be.
In these 52 stories, Christy tells about her dad and how through him, she came to know the Father. Nobody is perfect, but there are some who are kind and loving. Throughout this book, may you come to know the love of a father, and believe enough to place your life in God's hands.
You can trust Him with your heart.