Historical Fiction Series I Think You'll Love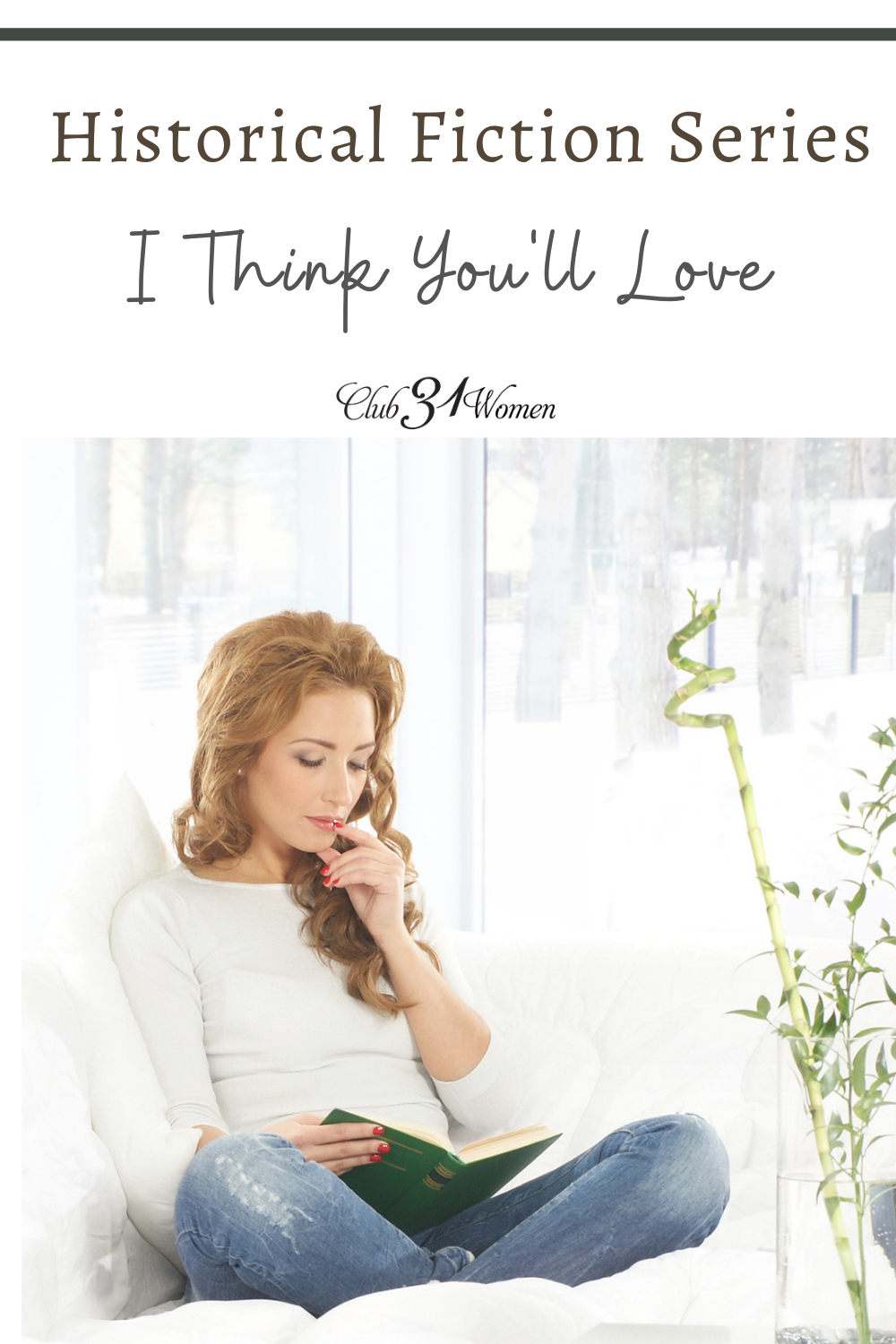 Looking for something wonderful to read? Enjoy historical fiction? Here are 3 old favorites and one new delightful discovery to check out!
History was never my favorite subject. But a good historical fiction series? You've got my attention.
Important dates evaded my memory. Events blurred together. It all frustrated me (and my teacher—my mom!) to no end.
I loved to read, however.
I was often found with a book in hand hours before breakfast. To me, having to do my schoolwork before I got to read a book was the cruelest and most unusual punishment a day could hold.
But the more books I read like Johnny Tremain, Carry On, Mr. Bowditch, and The Witch of Blackbird Pond, the more the history they portrayed came alive to me.
Twenty-plus years later, grade school seems like distant history. I can't remember much at all that I learned in my history textbooks. But the history that I can still see in living color is what I absorbed in story form through the pages of my beloved books.
Below are a few old favorites and some delightful new discoveries. (I love the fact that I can pick up a historical fiction series as an adult and still learn about a time I never knew existed.)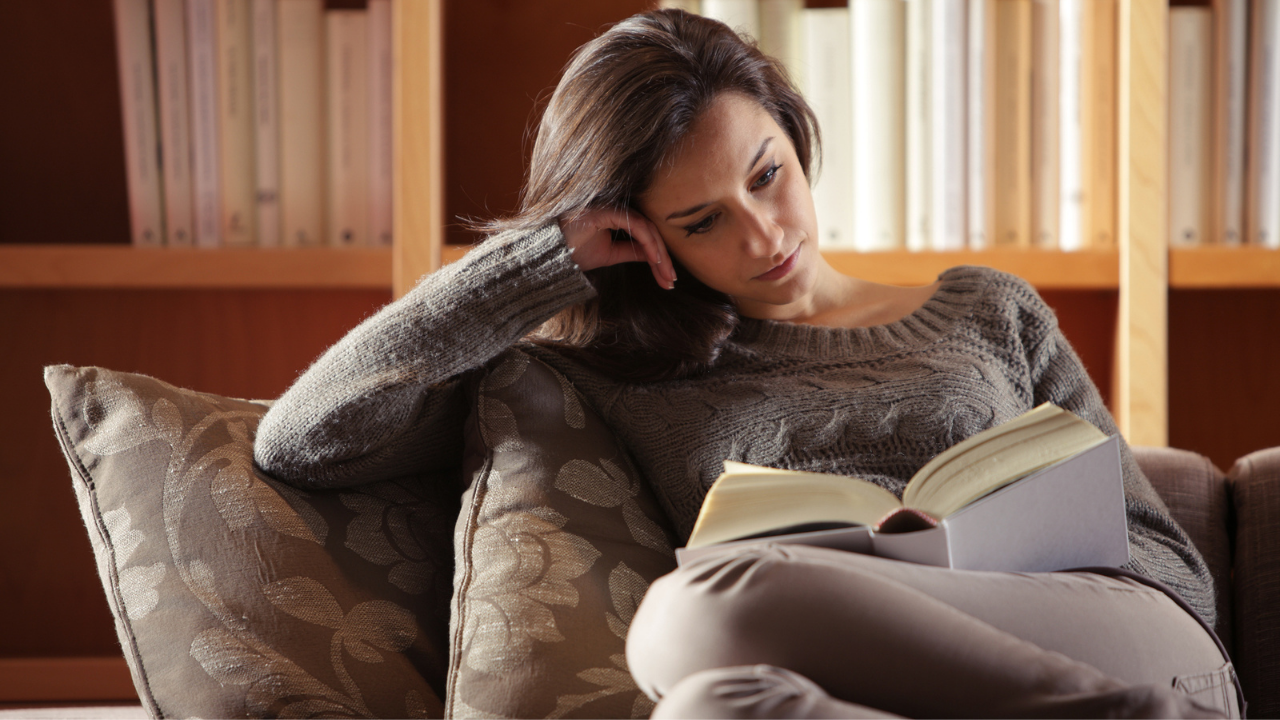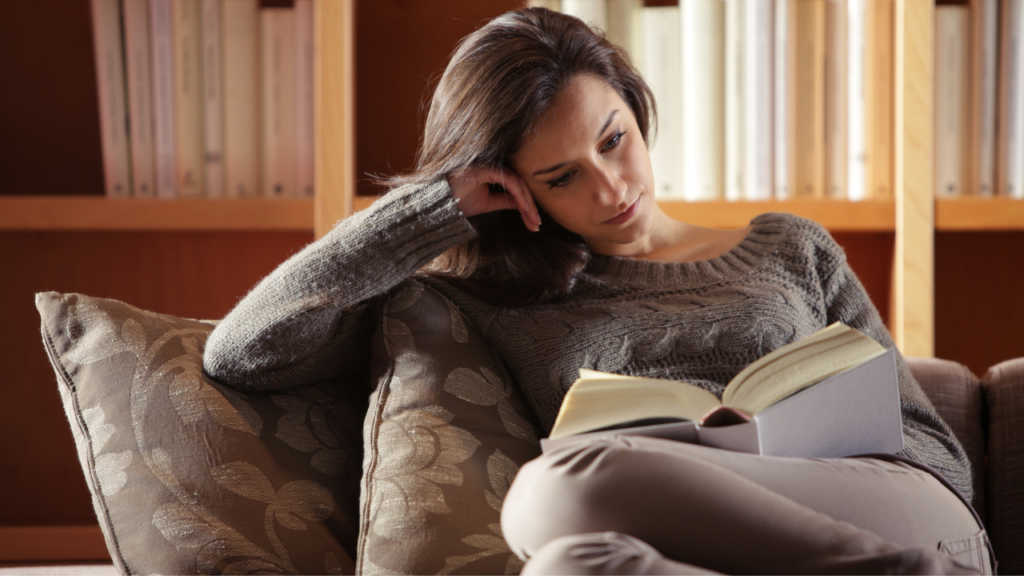 Historical Fiction Series to Enjoy!
This post may contain affiliate links through which Club31Women might get a small compensation – with no additional cost to you.  See my disclosure policy here.
(The Crusades, 1200s)
Knights and castles, buried treasure and daring quests, loyalty to God and king–it's the stuff every medieval tale is made of. And yet, this series shows not only the years of research behind it but the heart of a Bible teacher, too. Virginia teaches important biblical lessons on pride and grace in the pages of this gripping medieval fiction.
Don't miss Prince Alexius, His Crown and His Curse: A Tale of Ancient Byzantium by Virginia Ann Work, as well.
(England, 1536)
I didn't know what an illuminator of religious manuscripts was until I read this story of a novice nun illuminator who was turned out of the convent–the only life she'd ever known. A beautiful, wholesome, and absolutely fascinating tale set in the time of Martin Luther.
(England & Holland, 1560s, The Protestant Reformation)
I don't ever remember reading about the Iconoclastic Fury in a textbook, but I'll never forget it after reading the story of Dirk and Gwen. Love and honor are at war with mystery and intrigue in this delightful love story that will transport you into another time and place.
(Scotland, 1800s)
I fell in love with Scotland through the works of George MacDonald. But I learned so much more about the rich tapestry of Scotland's history in these books set in nineteenth-century Scotland. My journals are filled with scribbled quotes from the Stonewycke books. They contained food for my head, as well as for my heart.
For more from Michael Phillips and Judith Pella, check out The Russians series and The Secrets of Heathersleigh Hall.
(America, 1774-1934)
There's something especially intriguing about reading vintage historical fiction. When I happened upon Elswyth Thane's books in my great grandmother's library, I was instantly drawn into the sights and sounds of historical Williamsburg. The series of seven books—written in the 1940s and 1950s—follows two fictional families from the Revolutionary War through World War II. Though not written from a Christian perspective, Elswyth's storytelling is delightful, and her attention to historic detail impeccable.
(England, 1917-1918)
This series is a fascinating glimpse into Room 40, where encrypted messages were intercepted and interpreted to aid the Allies during WWII. Friendship, sisterhood, and even the Spanish Flu round out this series with intriguing characters and riveting storylines.
You may also enjoy Roseanna White's Shadows Over England series, Ladies of the Manor series and Culper Ring series.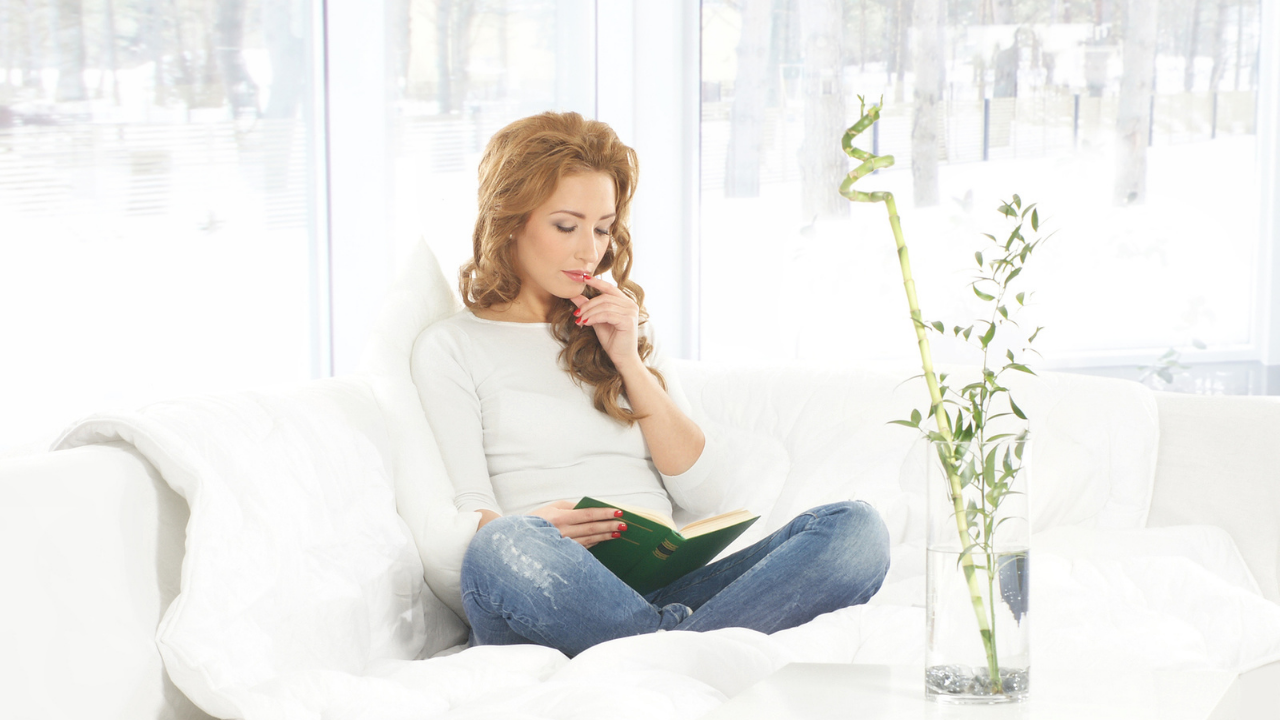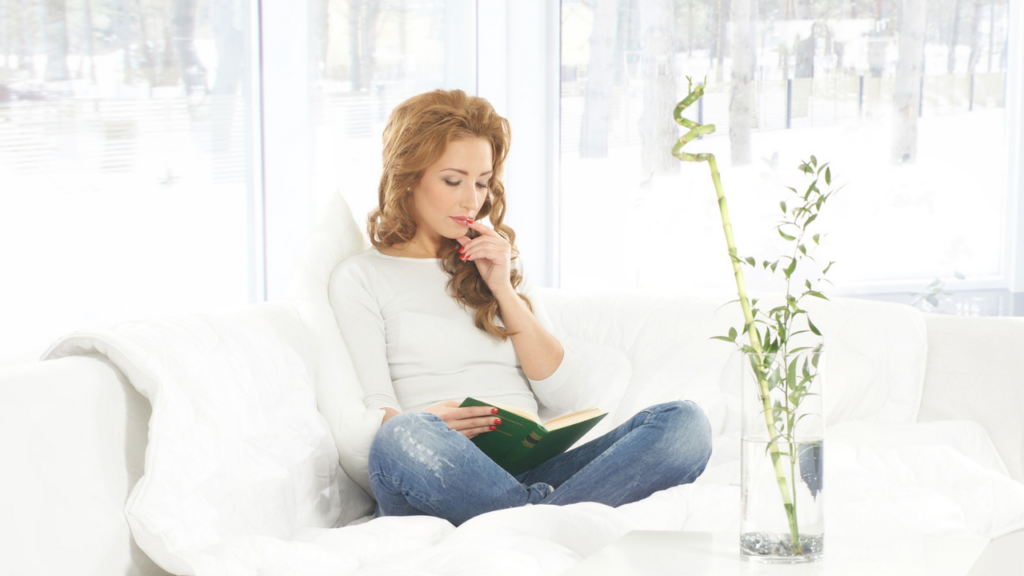 (Washington state, 1920s)
How many young wives and mothers were left alone by the Great War, fighting their own battles at home, struggling to make ends meet while mourning loved ones? You won't soon forget the story of Grace Halstad.
For a glimpse into the tuberculosis epidemic in America in the early 1900s, don't miss Christy Martenson's Love, Mary Elisabeth.
(United States, 1920s-1930s)
Visit Mt. Rainier National Park with a young naturalist in 1927, Yosemite with a Flapper artist in 1929, and Yellowstone with a ranger's daughter in 1933. (Each storyline stands alone, so the novels do not need to be read in order.) Karen Barnett's thorough research and inclusion of actual people and historical facts will educate you beyond the National Park Service pamphlets; her vivid descriptions will make you want to spend more time getting to know God and His creation.
For a look at Prohibition in the 1920s, check out Mistaken by Karen Barnett.
(Germany & France, 1930s)
I didn't know anything about The Spanish Civil War until I read Sophie's story. Traveling to Spain to marry the man she loves seems like the answer to all her dreams–until she finds herself in the midst of war-torn Spain, alone and confused. Like many of Goyer's novels, these follow multiple storylines but bring to life a tumultuous time in history.
For more fascinating historical fiction by Tricia Goyer, check out The London Chronicles series, The Liberator series, The Gabi Mueller series, as well as Remembering You and Songbird Under a German Moon.
(England & United States, 1940s)
A shocking sibling feud is one Texan family's prelude to World War II. Jealousy, grief, and shame separate the Paxton brothers, who each end up in three different branches of military service. Will D-Day bring them closer to God and to each other or bring an end to their story?
(Europe & North Africa, 1940s)
Friendship and rivalry. Love and betrayal. Even an anonymous letter-writing campaign! All are part of the stories of three flight nurses working for the Air Evacuation Transport during World War II.
For more, check out Sarah Sundin's series Waves of Freedom and Wings of Glory.
(England, 1940s)
How many couples served separately during World War II, only to finally be reunited and find each other so very changed by the war? Rich with the history of London's churches, this is the fictional story of one couple's rebuilding, redemption, and restoration–a process that can't be rushed.
(United States, 1944)
Have you ever thought about the people who were responsible for translating and censoring the mail of POWs? What about the Japanese-American families who were sent to the internment camps after Pearl Harbor was bombed? Read compassion, love, and patriotism between the lines in this riveting epistolary novel.
(Europe, 1930s-1970s)
War-torn Prussia. Nazi Germany. The Iron Curtain. The Berlin Wall. Phrases I knew. Places I'd heard of. But suddenly, it was the home of one of my favorite fictional heroines that was threatened. I learned so much about recent history as The Secret of the Rose series follows Sabina von Dortmann from World War I through the end of the Cold War. But the lessons that Baron von Dortmann taught his daughter about love and trust are ones that will be forever ingrained on my heart.
Blessings,
Gretchen Louise
P.S. If you're looking for even more titles, check out these posts:
Here at Club31Women, we recognize that not everyone has the same taste or point of view on books, music, or movies, but we offer these short reviews for your consideration. Our hope is that you will find something new and wonderful on this list of recommended resources!
~ Club31Women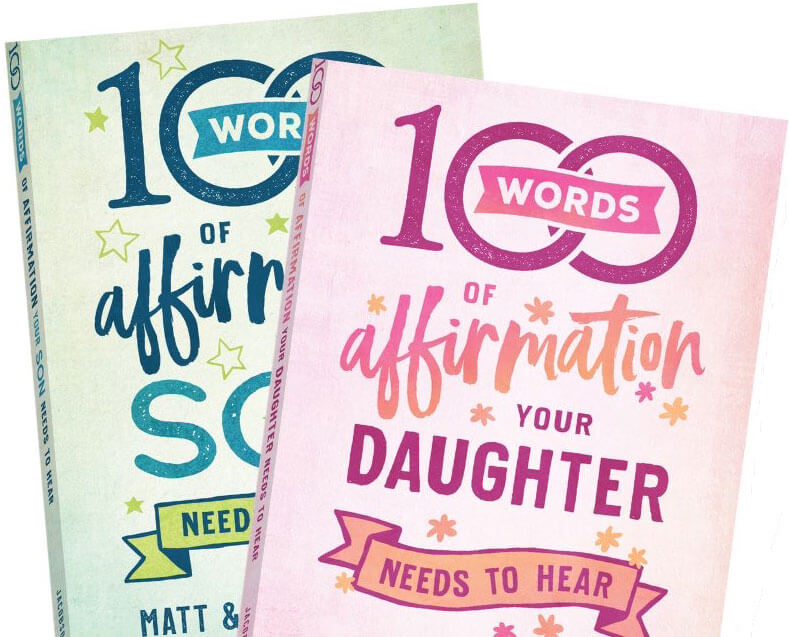 100 Words of Affirmation Your Son/Daughter Needs to Hear
Matt and Lisa Jacobson want you to discover the powerful ways you can build your children up in love with the beautiful words you choose to say every day–words that every son and daughter needs to hear.
These affirmation books offer you one hundred phrases to say to your son or daughter – along with short, personal stories and examples – that deeply encourage, affirm, and inspire.
So start speaking a kind and beautiful word into their lives daily and watch your children–and your relationship with them–transform before your eyes.