Giving Blesses the Giver Even More Than the One Who Receives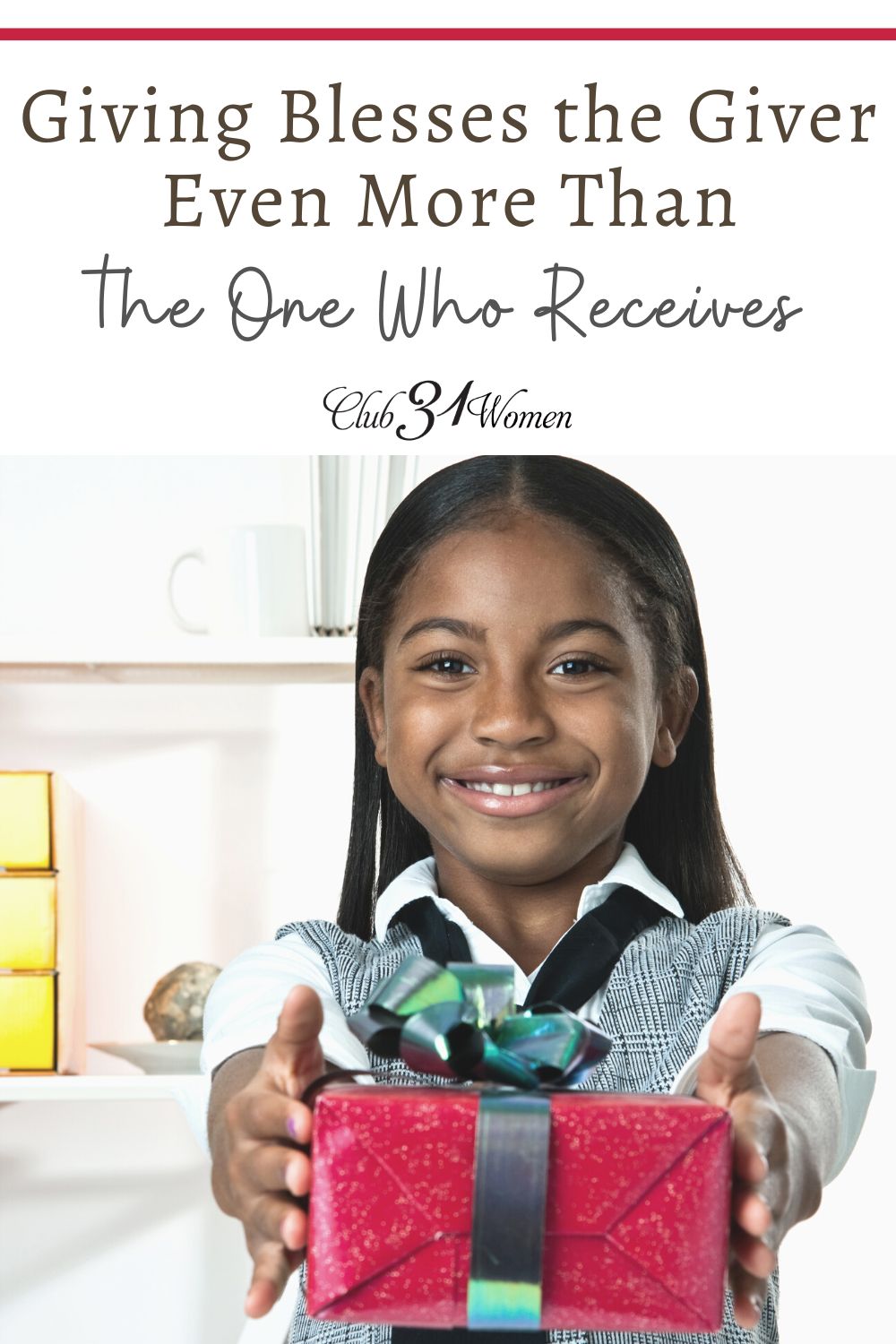 In the moment, it can feel more like a sacrifice than a blessing to give. However, once you do you realize giving blesses the giver and makes your heart full.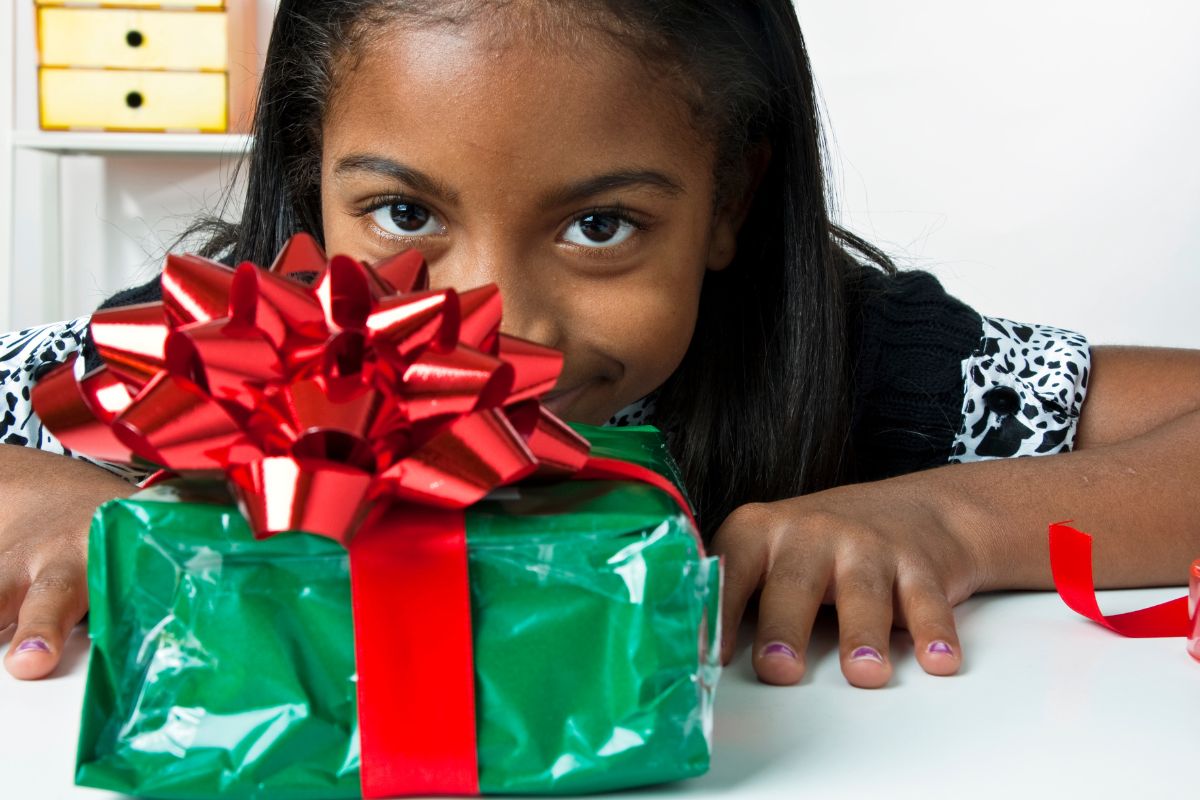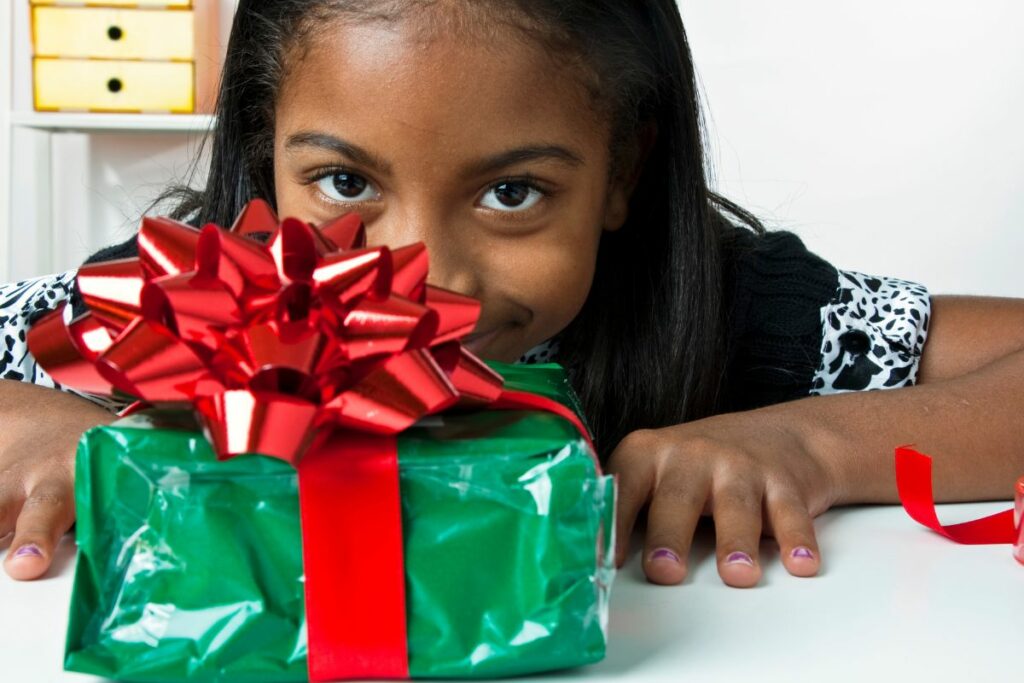 She was not quite two, and I was concerned that she would want to keep the new dolly. But with gentle coaching, my tiny daughter had no qualms about sending the "baby" to her new "mama."
Packing shoeboxes for Samaritan Purse's Operation Christmas Child has been a part of my life for years. And watching my toddler gently place the doll into a box was one of the most memorable moments in all my shoebox years. Natalie had carried that "baby" around for hours and hours, but she knew it was ok to say goodbye. The fact that this small child of mine could understand our explanations was something special.
Now, did Natalie really grasp the fact that there are children in poverty who may have never had a doll? Probably not. My two-year-old had no idea that a simple pack of pencils could be a treasured possession for a young child living in poverty. But Natalie could understand enough to know that it was good to send that new doll to another little girl. And I love that we can lay a foundation of generosity at a young age in such a tangible way.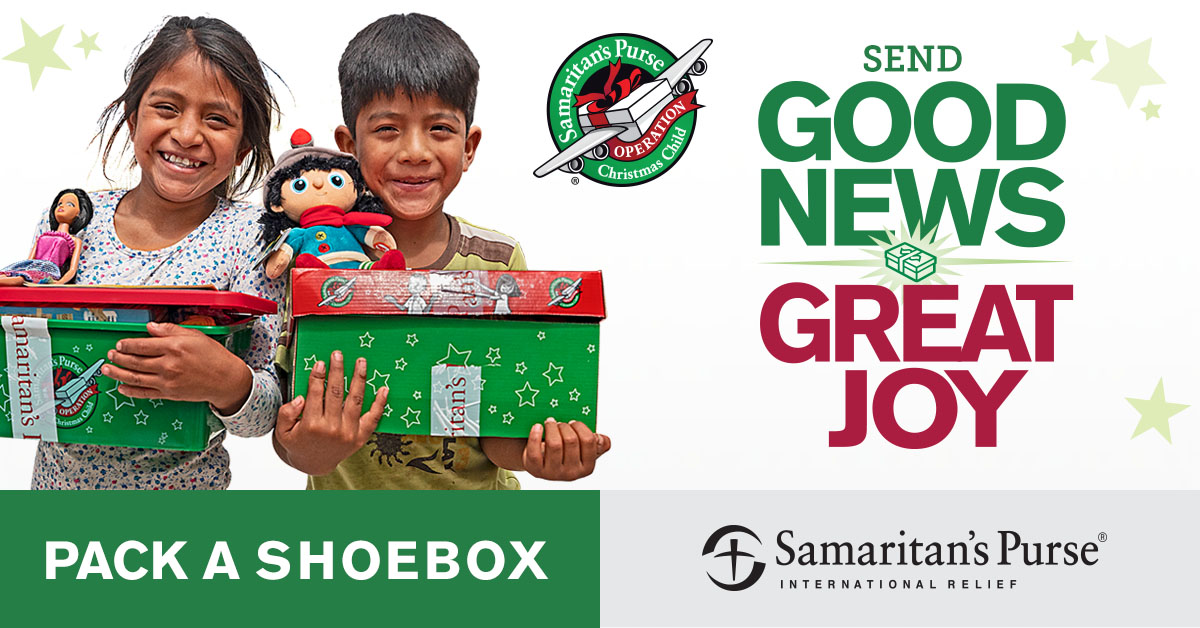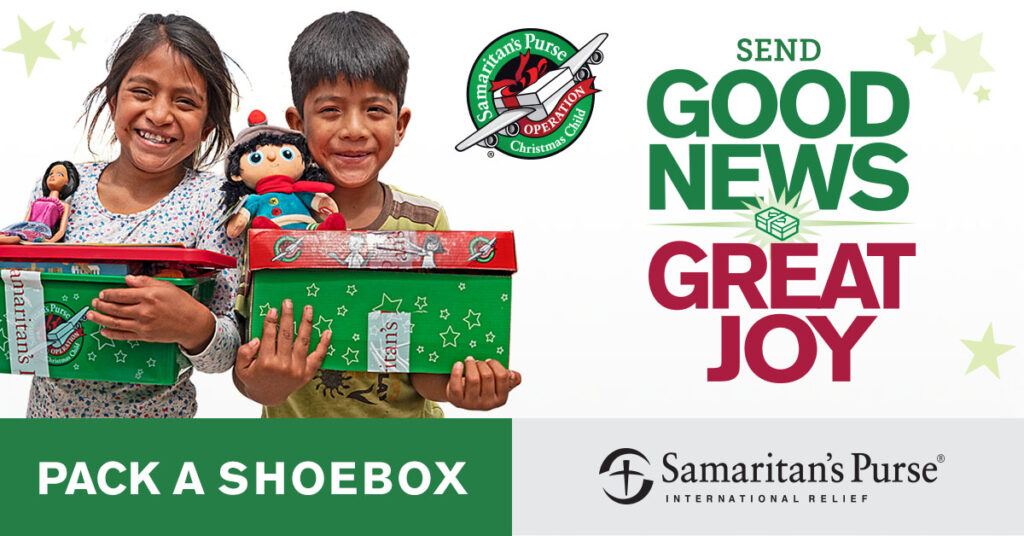 Spreading the Gospel Worldwide
Operation Christmas Child began in 1993, and since then has sent shoeboxes to over 198 million children around the world. But that can only happen because individuals, families, and churches are moved to bless a child in need through carefully selected items. Perhaps you've not heard of Operation Christmas Child. This is your chance to become a part of something that is being used to spread the Gospel worldwide!
As you consider becoming involved, visit Operation Christmas Child's website for oodles of details on packing boxes, as well as inspirational stories of the recipients. And it's not just about the gifts inside each box because all of the children who are handed shoeboxes also have the opportunity to participate in the 12-lesson discipleship program and learn more about Jesus Christ.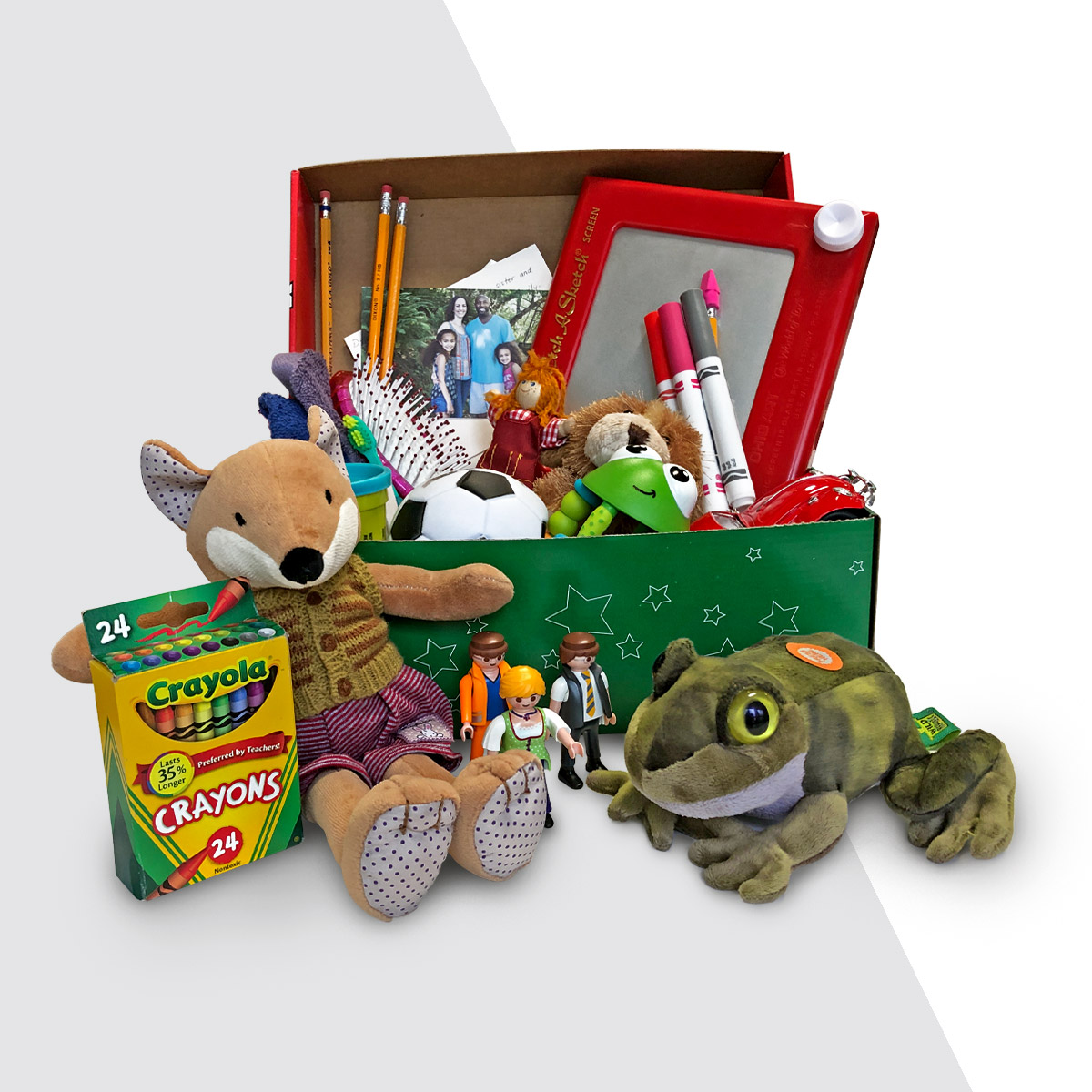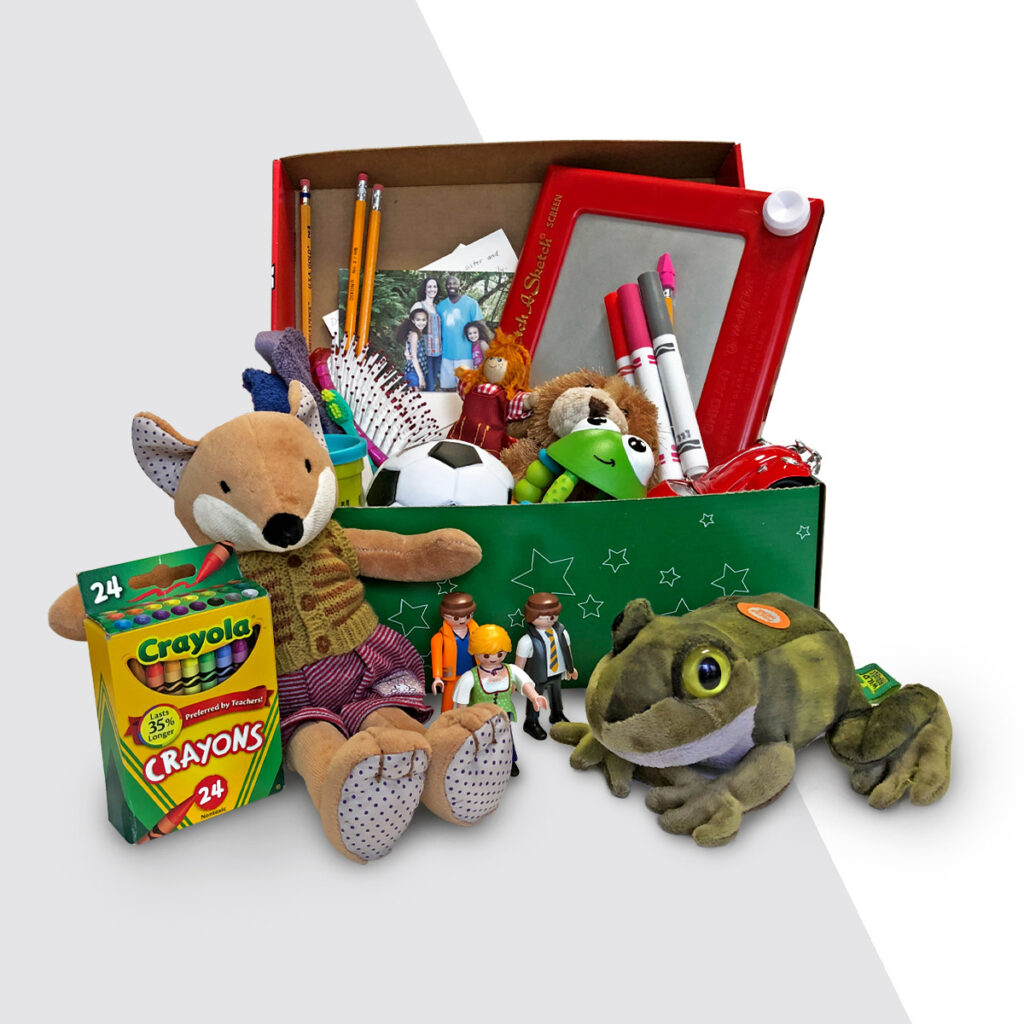 How do you pack a Christmas shoebox?
1. Pick an age group
To pack a box, choose whether you'll send gifts to a boy or girl, and then pick an age group. For instance, you can pack for 2-4, 5-9, or 10-14 years old.
2. Find (or order) a shoebox
You may use any average-sized cardboard or plastic shoebox. If you wish to wrap it, please cover the lid and box separately. Some churches preorder special boxes from Samaritan's Purse, and these red and green boxes are extra festive but not a necessity.
There are no limits on the number of shoeboxes you may pack…so if you feel led to pack more than one, please do!
3. Choose your gifts to share
Then start choosing the gifts to include. You'll want to pick a "wow" gift, as well as some practical items. For example, a stuffed animal, doll, or soccer ball is a great "wow" gift. Toothbrushes, washcloths, durable bowls, and silverware are just a few of the practical items I've included. You can find an extensive list of easy gift ideas here.
4. Pray for the child while will receive your shoebox
Please be sure your family prays for the child who will be receiving your shoebox. Pray that the boy or girl would come to love Jesus and be able to participate in Samaritan Purse's discipleship classes. You can even include a note (and family photo) to the recipient, sharing that you are praying for him or her.

5. Drop your shoebox off during November 14-21
You can bring your shoebox to one of the thousands of drop-off locations during the week of November 14-21. A suggested donation of $10 per shoebox helps to cover project costs.
Shoeboxes are sent worldwide, and you can "track your shoebox" through an online donation to discover exactly which country your shoebox will be heading to.
Giving Blesses the Giver
Sometimes I think that giving blesses the giver even more than the one who receives. OCC's shoeboxes are an excellent example of this…the shoeboxes we pack will bless our family in multiple ways while also bringing joy to the life of another child. From teaching my children generosity and selflessness to helping them realize that there are many less fortunate than they.
I'm looking forward to our shoebox packing time!

Blessings in Christ,
Jennifer Church
* I was thrilled when the people from Samaritan's Purse approached us about sharing our experience with Operation Christmas Child with you. So while this is a partially-sponsored post, please know that the content and opinions expressed here are entirely our own. (See my full disclosure here.)
Here at Club31Women, we recognize that not everyone has the same taste or point of view on books, music, or movies, but we offer these short reviews for your consideration. Our hope is that you will find something new and wonderful on this list of recommended resources!
~ Club31Women