Ready to Live A Beautiful and Blameless Life?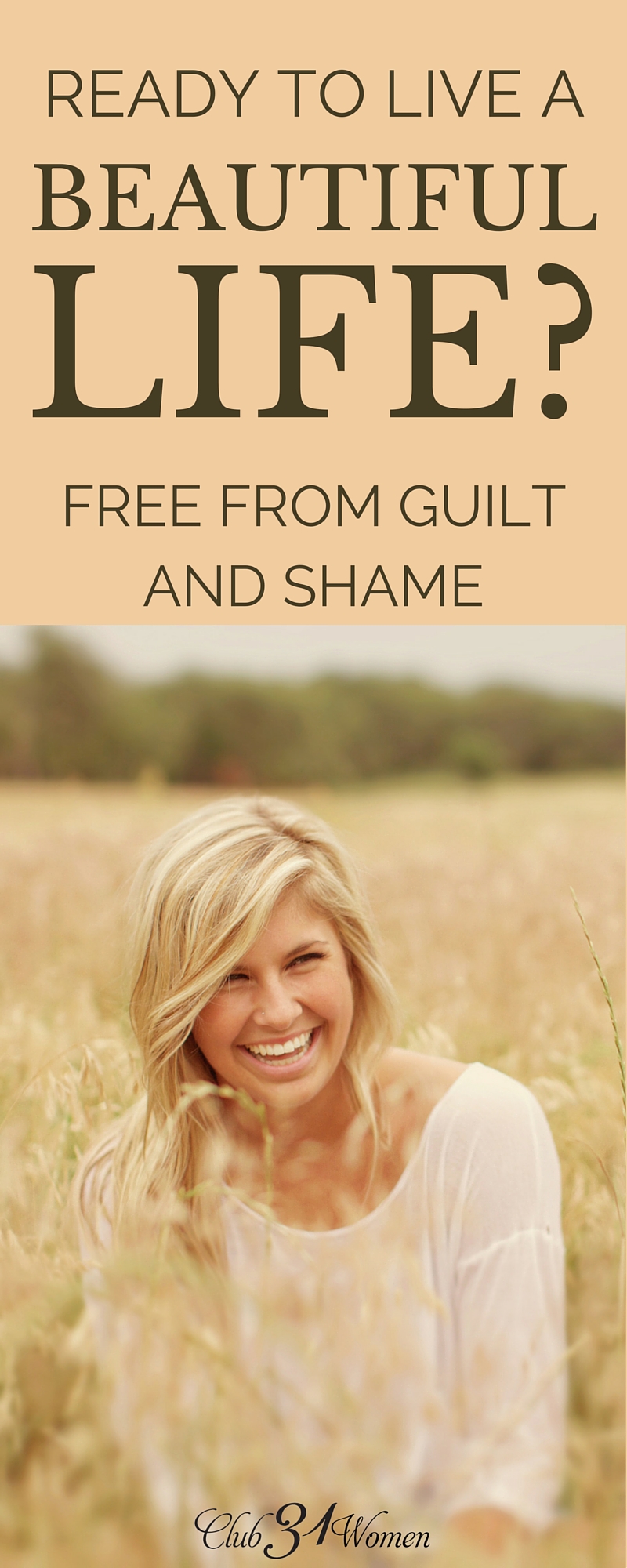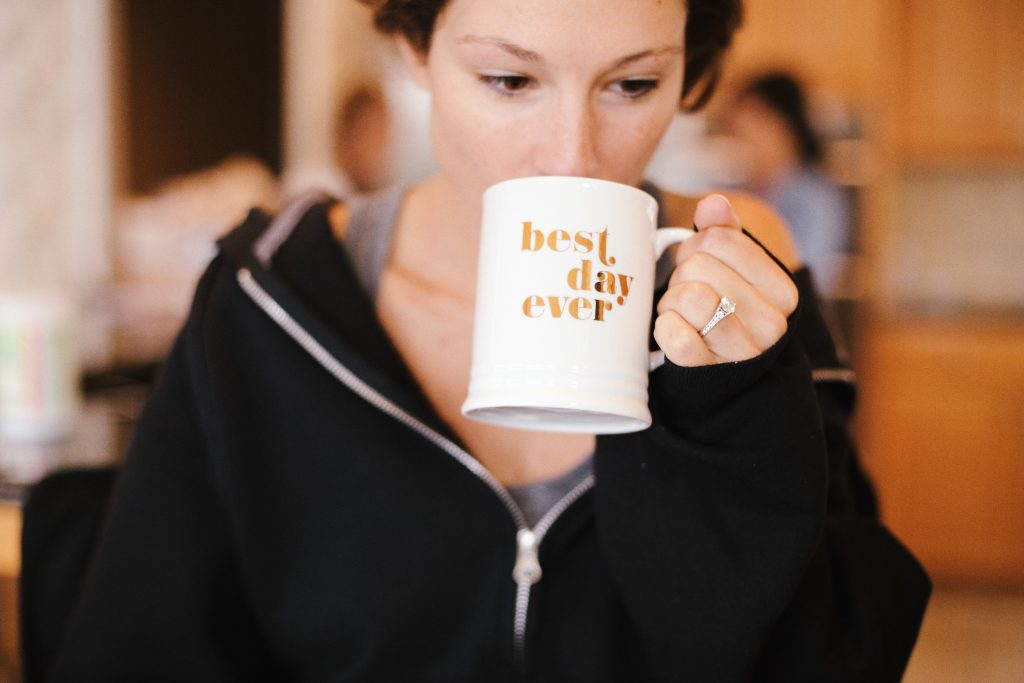 I know now that it was a mistake.
But how could I have known it back then?
It actually seemed like a nice idea at the time. I would drive into town, settle into one of my favorite coffee shops (where they serve the most amazing homemade tiny donuts) order a 16 oz. latte for "here," and spend the rest of the afternoon reading Christy's new manuscript.
Doesn't that sound like a good idea to you?
Yes, that's what I thought too.
Except it didn't exactly go as planned.
I anticipated a quiet read through the smallish stack of papers, but it didn't turn out like that. Not at all. Three pages into it I began laughing aloud – which can be a rather embarrassing experience when you're in such a public place.
What's more, this was the kind of cafe that business people go to in order to get their work done. It's for serious stuff.
Not for laughing.
And besides, I was sitting alone and that made it three times as mortifying.
But not as bad as it could get because it's even worse when you try to stifle your laughter and it sneaks out into something of a snort. And the powder sugar dusting on your tiny donuts blows everywhere.
That's definitely worse.
You'll be glad to hear though that I eventually gained some composure, read a few more pages, and soon found myself lost in the majestic mountains of Montana where Christy lives. In fact, I became so caught up in her story that I was convinced I was sitting right there sipping my coffee at her kitchen table.
Feeling her remorse. Rejoicing at her small victories. Nodding my head through each chapter.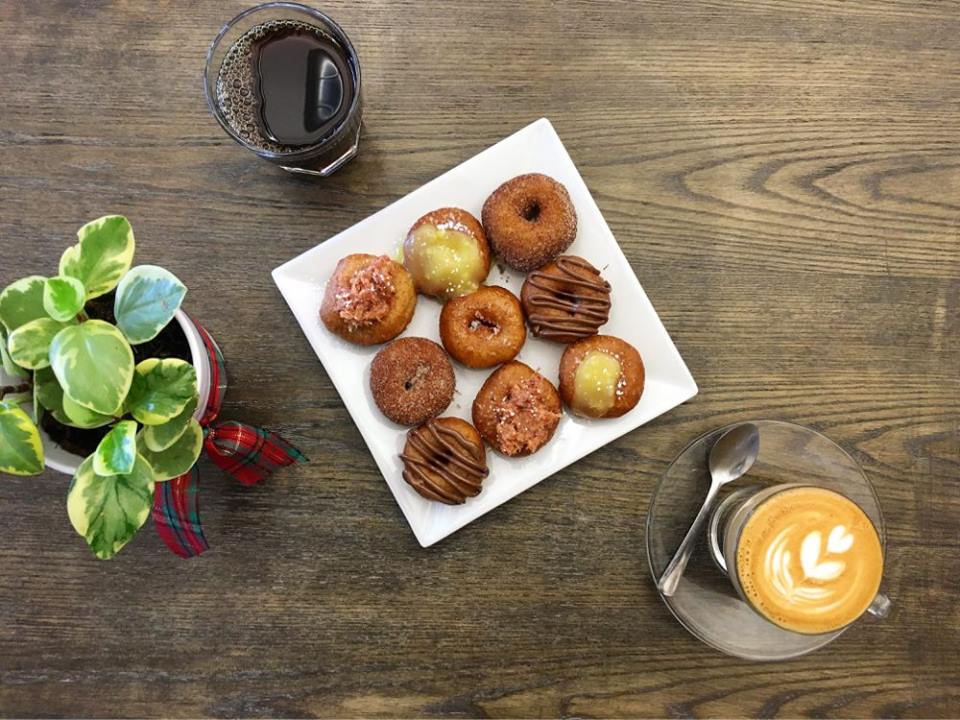 Christy might not have realized it, but I could relate to it all. In my own way and in my own circumstances. But I found myself – my story – right there on every page.
So you can see that things were now going quite well in my afternoon reading. That is until I got to that one unexpected part and I found myself suddenly crying.
Tears-flowing-down-my-cheeks crying. Why-is-she-bawling-in-this-cafe crying.
Weeping big tears over those tiny homemade donuts.
And, of course, wouldn't you know it, my husband decided that very moment to call and check in on me and I answered with a disturbingly choked-up "hellooooo."
It took quite a while to reassure him that I hadn't been in a car accident after all. It's just that it was so sad and so sweet and so true…. Poor man, what he goes through.
Then I popped another one of those tiny donuts in my mouth (I did mention that they were tiny, right?) to cheer myself up and went on to the next chapter. I simply couldn't stop there.
Would you believe me if I told you that I've never read a book quite like this?
It's true.
Reading Christy's book is like you're talking to one of your dearest friends.
She is funny and honest and vulnerable and wise—all at the same time.
And when you're done reading, you feel like you've known her for your entire life. Almost as if you grew up together in the same hometown. Shared secrets and adventures, failures and successes, joys and sorrows. It's like you've somehow grown up together.
Because this book isn't only about Christy. I mean, it is and it isn't.
It's also about me – and it's about you.
And how we know we mess up and sometimes wonder if we're ever going to get this thing right. Our life, our home, our relationships, and everything in between. And all of it weighs us down.
We silently question if there's any real hope for us?
And there is.
You might find it hard to believe, but your life is overflowing with hope. You are on your way to becoming holy and good and all that you ever wanted to be.
You – yes, you – can live a beautiful life free of guilt and shame.
You, my friend, can be blameless.
Just ask Christy and she'll tell you….
This post may contain affiliate links through which Club31Women might get a small compensation – with no additional cost to you.  See my disclosure policy here.
~ Lisa Jacobson, from the Foreword to Blameless by Christy Fitzwater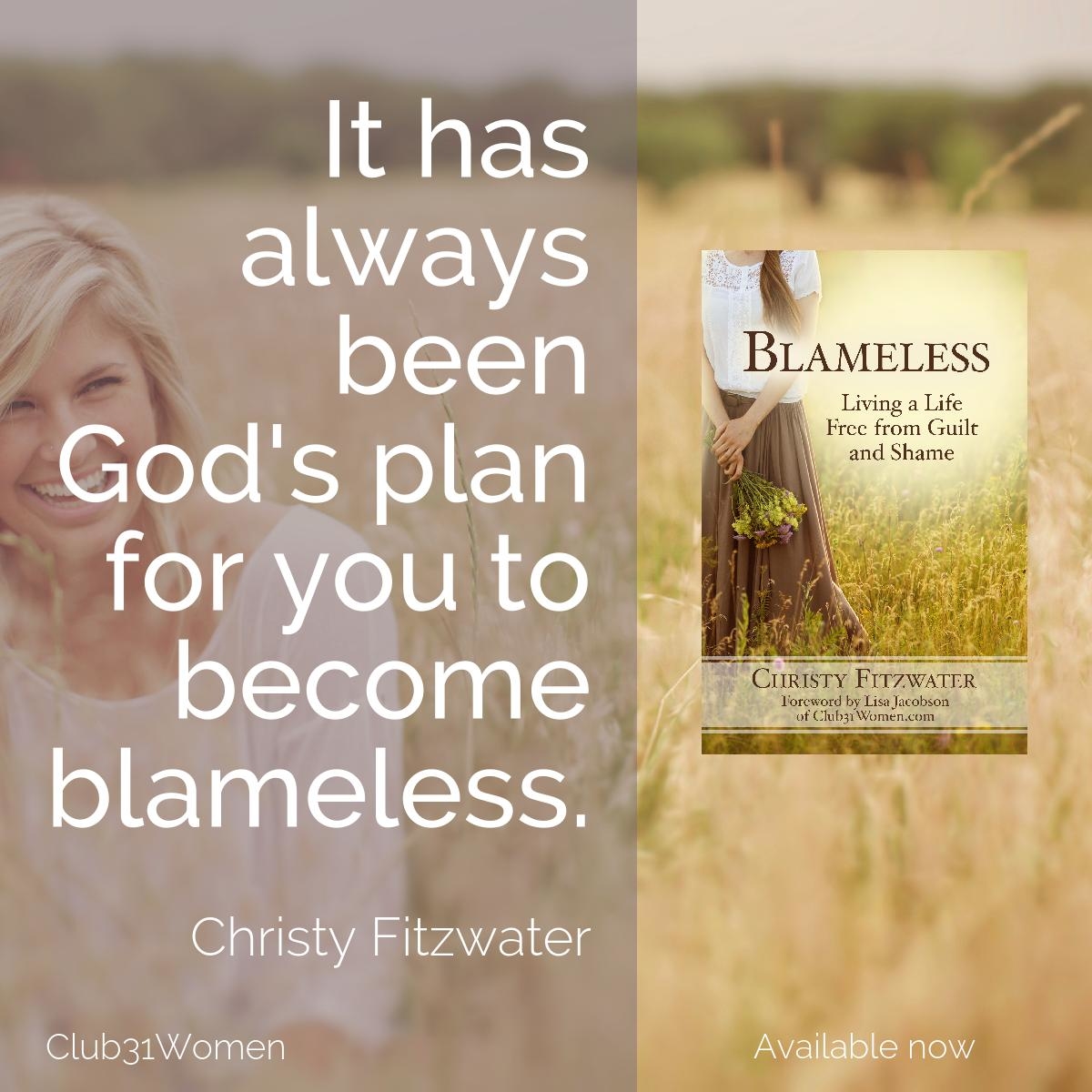 We're so excited about the release of Christy Fitzwater's book, Blameless: Living A Life Free From Guilt and Shame with Foreword by Lisa Jacobson of Club31Women!
I've read hundreds of books in my life, many of them very good. But few have made me laugh so much, given me so much hope, and made me so eager to share its pages with my friends. ~ Elisabeth
★★★★★ "Inspirational Read" This book is full of stories of mistakes and mess-ups that we can all relate to. It doesn't stop there, however, it shows the hurt but also the healing. The truths in this book have encouraged me and helped me to better know God and love Him more. The author's sense of humor keeps your interest throughout the whole book, you won't want to put it down! A wonderful read that will change your life forever!