When You Need to Be Needy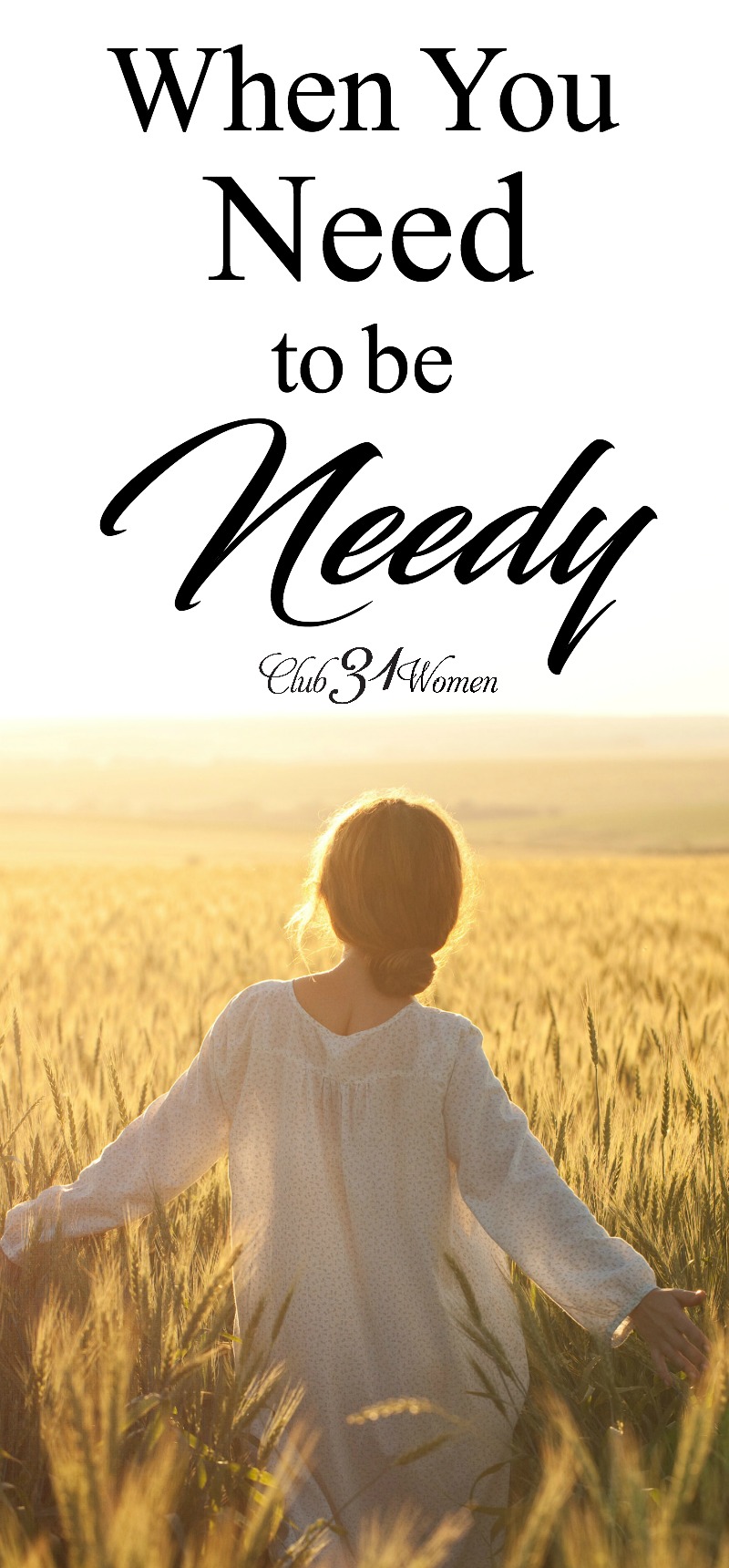 Sometimes we have a need to be needy. It's a vulnerable place to be. But it's a place God meets us.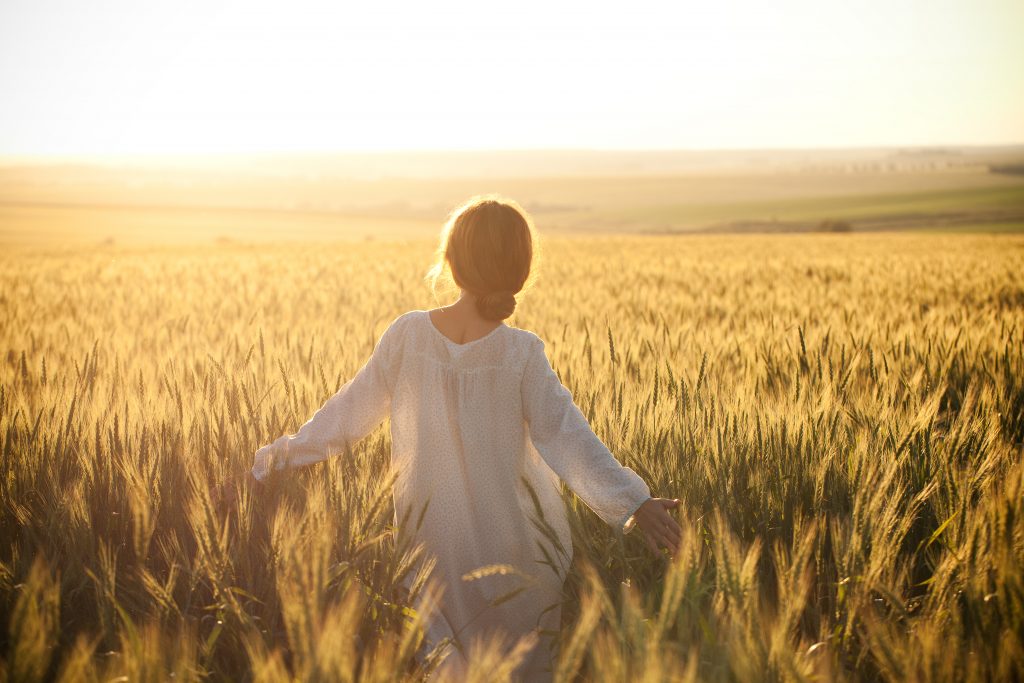 There's something about that word—needy—that just makes me cringe.
Even the sound of it. The nasal "eeee." Kind of like fingernails on a chalkboard or a whining child.
It's the last thing I want to be. The last thing I want people to think of me. . . Jen? Yeah I know her. She's one of those needy types.
Shudder.
I think for most of my life I've been able to avoid being . . . that.
For most of my past few decades on Earth, I've had decent health, a hard work ethic, and of course the promise that "I can do all things through Christ who strengthens me" (Philippians 4:13).
I just didn't know that at some points in life, the "all things" Christ would eventually strengthen me to be, was, well . . . needy.
The Need to Be Needy
Like when I got sick. Really sick. For several months. Right after we moved to a place where we knew just about no one. Where no one knew how desperately I didn't want to ask for help. Where I didn't want to look bad to my new friends, but I did. When I couldn't thank them properly for their help. When I wondered if they would avoid me like the plague as soon as they could disentangle themselves from my life.
Not fun.
In those moments, all I wanted to do was stand up straight, pull my own weight in life and declare, "I am not a needy person! Please believe me!"
But I couldn't even say it.
And when God allows me to go to dark places, I don't even believe it anymore.
Because all of a sudden I realize, I am so needy.
No Control for the Needy
There is nothing like being at rock bottom to realize how needy I am. How every breath I've ever been given is a gift of God. How every day of health, every moment of joy, every time I got out of bed and did another 13 loads of laundry, I was being given something. I was 100 percent dependent on God to do what I was able to do.
I was needy and I didn't even know it.
I've learned that needy people have very little control.
I can't control what others think of me when I'm at rock bottom. That hurts.
And so I need God.
I've also learned that I can't impress God from my deepest place of neediness.
I try sometimes. But, praise God, I don't have to. I can be needy. Because He already knows that I am.
When I'm at the bottom, my eyes are opened to my utter dependence on Him. I realize I need Him to help me live through every waking hour. To help me sleep at night. To function. To relate. To preserve my family.
God Meets Us in the Needy Place
The bottoms of pits, the neediest of places in the world, are the places where God delights to meet my every true need. Especially the needs of my soul.
He is my Savior.
He loves me.
He doesn't hold my neediness against me. Instead, He invites me to come to Him for everything. For forgiveness, for salvation, for endurance, for my daily bread.
I've learned to be grateful for my many needs. Because every single one leads me to Jesus.
Neither you nor I can fix our neediness.
We can't control the circumstances of life that may humble us or make us dependent on those around us. We can't control others' perceptions or attitudes.
But we can come to Jesus, bare, incapable, sin-stained, overwhelmed, empty-handed. And He will not scorn our neediness. Never cast us away. Never tell us that He only helps those who help themselves.
We are needy.
But we are loved.
In Him,