One Exciting Series for Building Strong Character in Our Tweens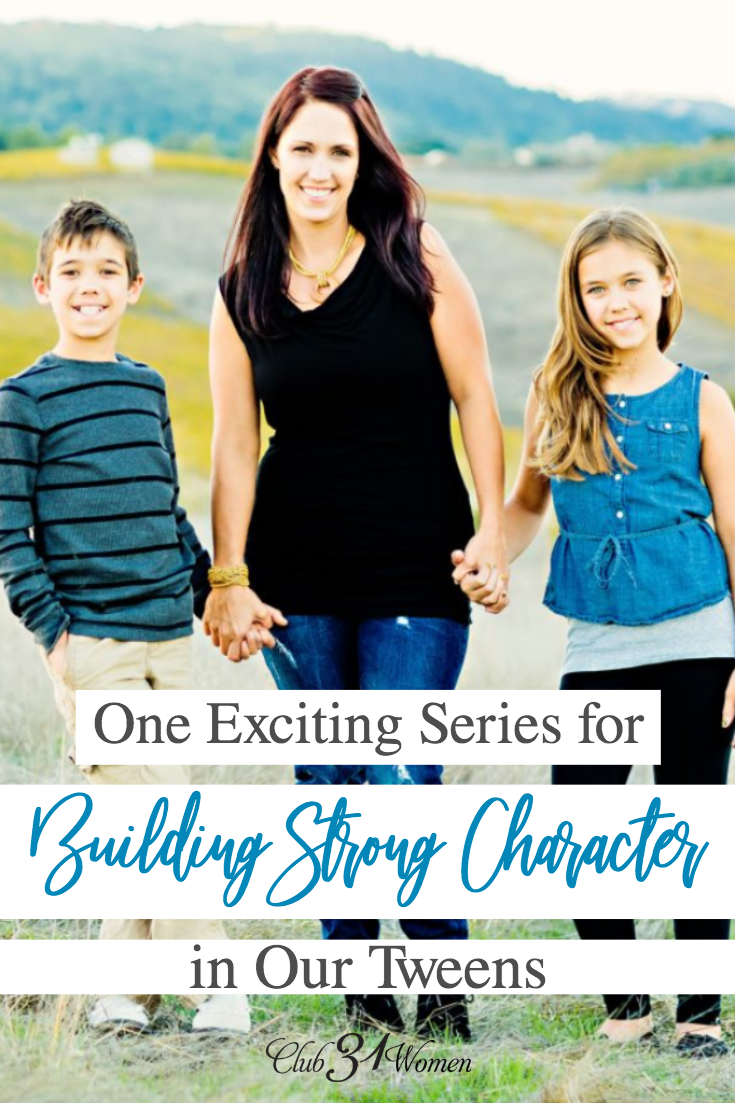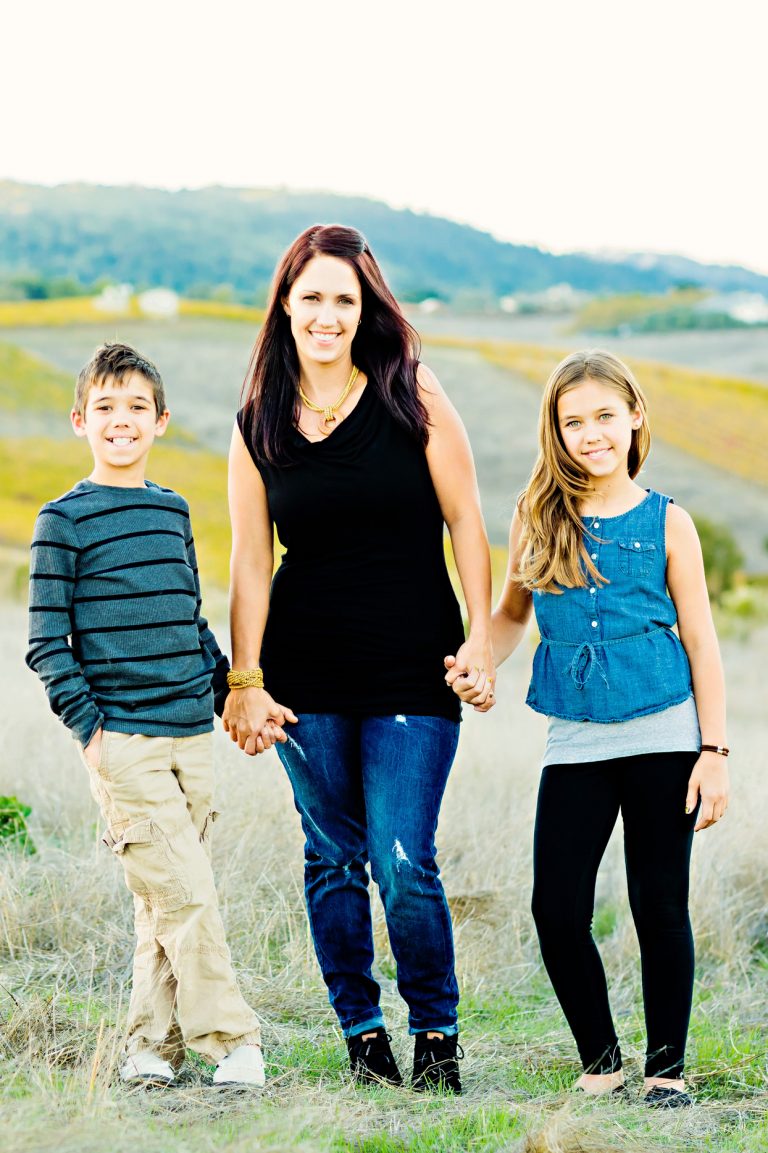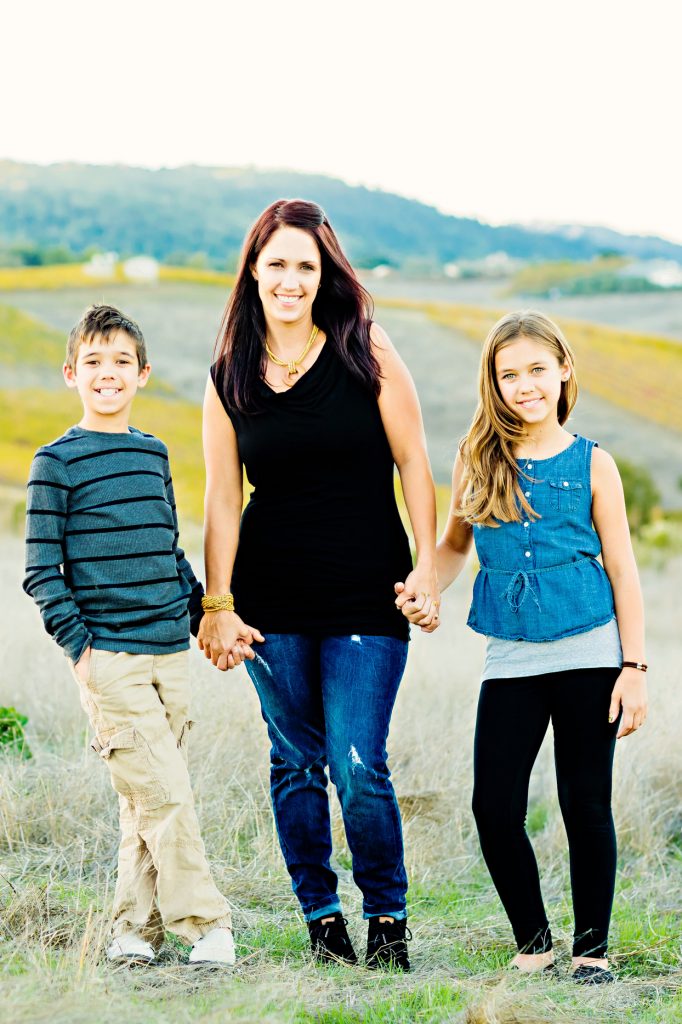 What resource do you recommend for raising tweens? You know, those kids who are no longer "little" but not quite teenagers yet either.
I'm asked this question often.
Probably because I have a bunch of kids (8 is technically considered a "bunch," right?), and so we've done this tween-thing a time or two.
But also because it's such an important age – those "in-between" years are so critical – and what can we do for them?
I get it.
Which is why I'm sharing with you one of my favorite resources for encouraging, inspiring, and, yes, even entertaining those wonderful tween-age kids.
Ready? Da-ta-ta-da!! (I'm guessing I just embarrassed our older teenagers).
Our older children listened to these engaging stories for hours. And I mean, hours.
And now those kids are grown up, out of the house, and our younger set is enjoying them every bit as much as their older siblings.
Our tweens all like these stories because they're fun, fascinating, and entertaining. They literally beg us to listen to these stories.
They'll listen to Jonathan Park while they're building Lego creations. They listen while they're outside pulling weeds (yes, I'm serious). And we listen to them while we're driving or on road trips (because they're stories that even I, the parent, enjoy hearing).
This post may contain affiliate links through which Club31Women might get a small compensation – with no additional cost to you.  See my disclosure policy here.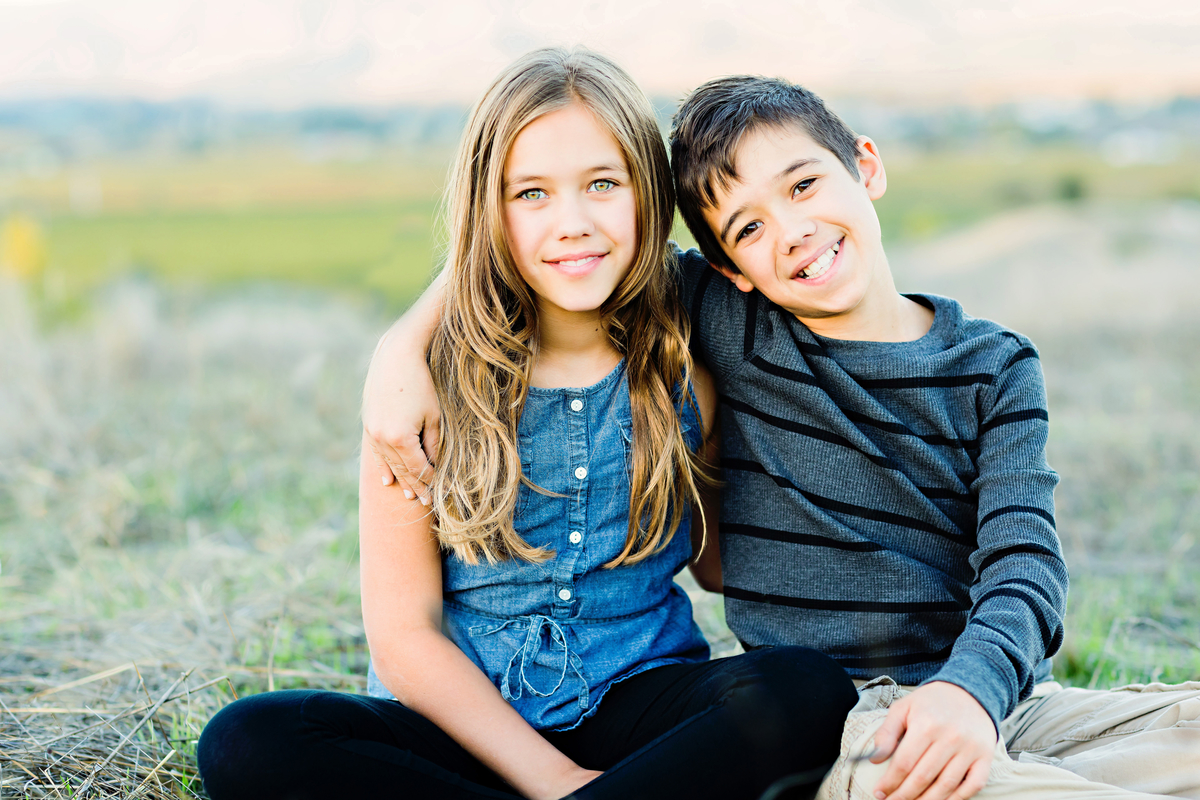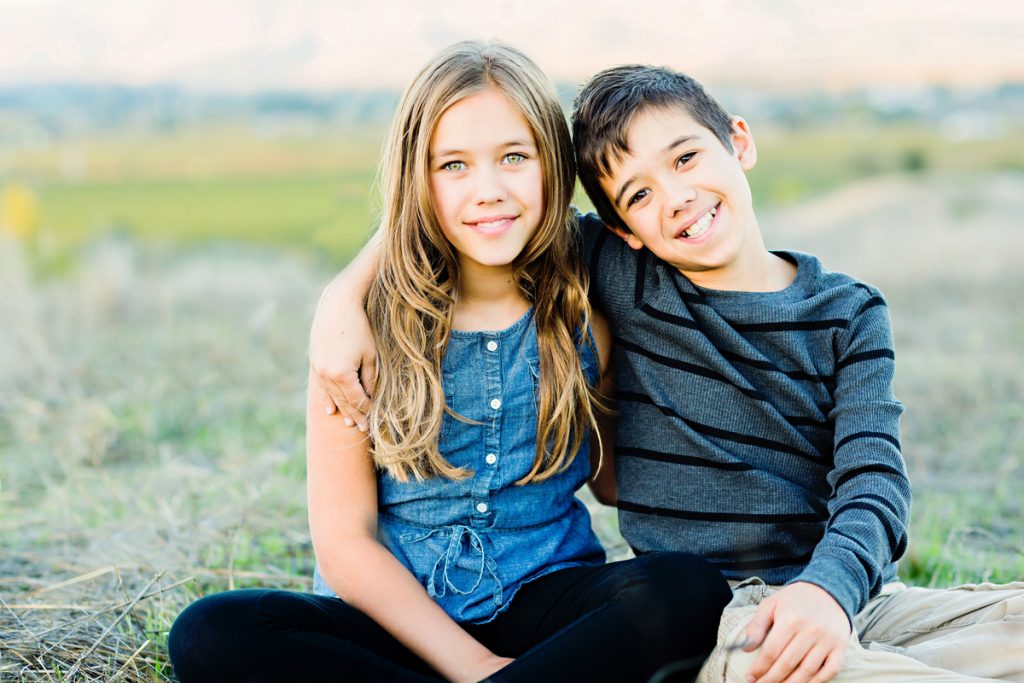 1. Faith-building
I love how these intelligent and thought-provoking stories encourage the faith in our tweens.
2. Highly educational
I know. You thought I said something about these being "entertaining," and so they are. But they're also surprisingly informational. Let's just say that my 11-year-old knows more about fossils and dinosaurs than I probably do – and all kinds of other fascinating scientific facts.
3. Far better than screen time
As a mom, I'm concerned that our kids will spend too much time in front of either a computer or movie screen – and so I appreciate having this great listening option. One of those win-wins for parent and child.
4. Promote Biblical family values
I appreciate having our family values upheld and promoted in such an exciting and creative way.
5. Wholesome, uplifting and respectful
Not easy to find in this day and age. I can actually feel good about what our kids are listening to – rather than worrying what "message" is coming through.
6. Encourages godly thinking in an ungodly world
As parents, we try to teach and model for our kids on how to do what's right. The Jonathan Park series encourages our kids to do that as well – to make good decisions, even if it's not "popular" or "easy."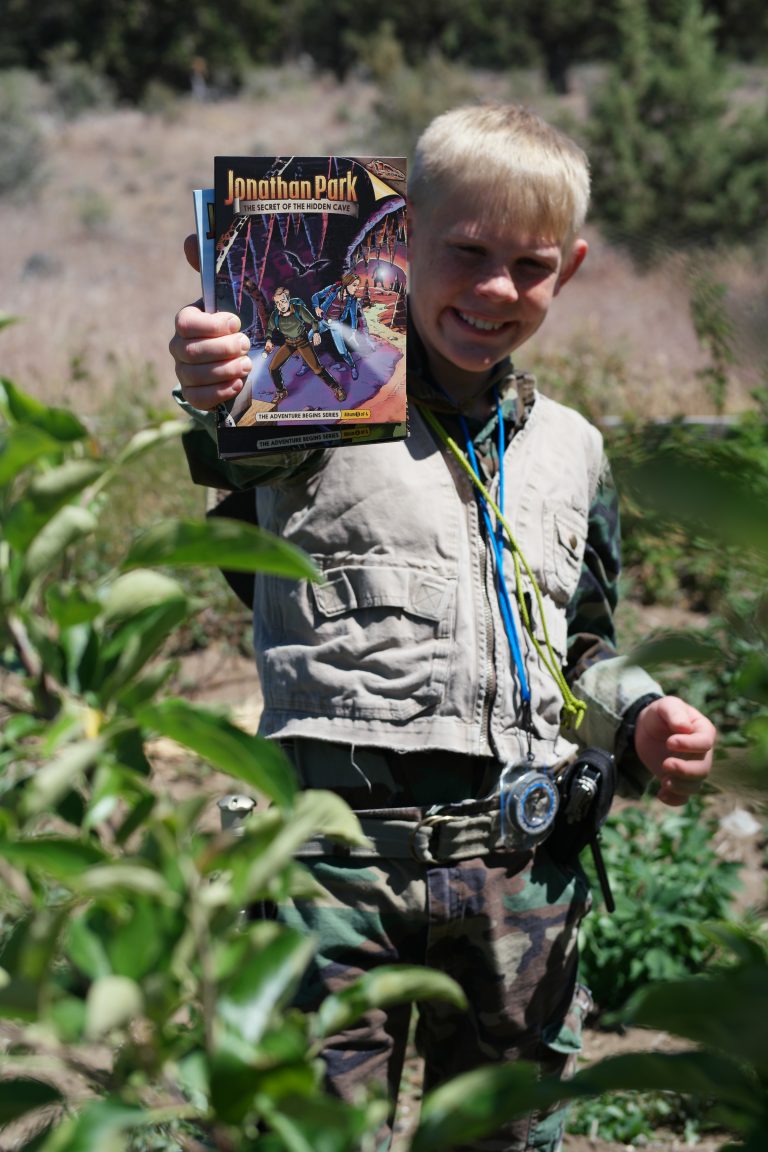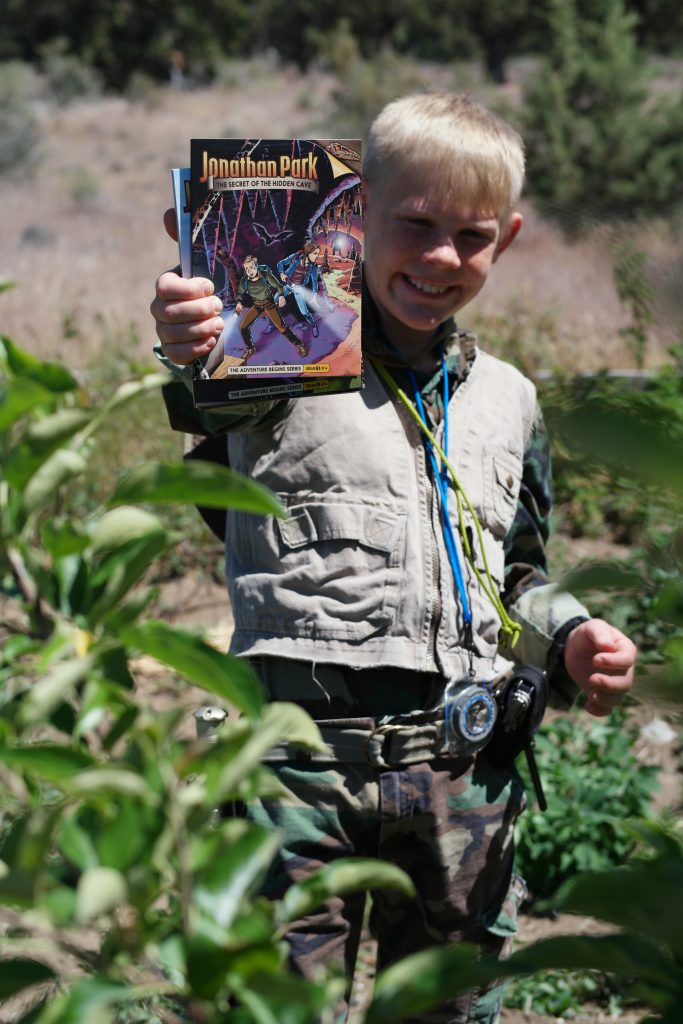 What Do My Tweens Say?
"I love listening to the Jonathan Park Adventure series! It's interesting, exciting, and I like listening to them over and over again. I especially like how it gives Christian answers to tough questions and how it inspires me to do the right thing." ~ Dauntless, age 11
Okay, this is the answer I got when one of our resident Field Experts (our son, at age 11, and pictured above) was asked why he likes the series so well. Really, what more could a parent ask for?
What are Audio Adventures?
Audio adventures are fast-paced stories with memorable characters, powerful music, and great sound effects, all coming together to build a vivid adventure that stays with you.
Are they like audio books?
No, not exactly. The Jonathan Park Audio Adventures are all-original stories created with actors, composers, engineers, and writers, just like a movie – so they're more like "movies for your ears."
Who are they for?
The stories are for tweens – or kids ages 7- 13 (but terrific for the whole family)
Suitable for boys and girls (our sons especially enjoy this series)
For new listeners with younger kids (5-12), we recommend starting with Series #1: The Adventure Begins.
For new listeners with older kids(10+) we recommend starting with Series #10: The Dreamer's Tomb
How about pricing?
As a mom to 8 children, I have to make the most of our family budget. So while I wouldn't put this series in the "inexpensive" category, I feel that they're more than worth the expense. Here's why:
Our kids listen to them over and over again (more than they would re-read a book)
They're cheaper than going to the theater (by a longshot!)
About the same price as buying a video (and far more edifying!)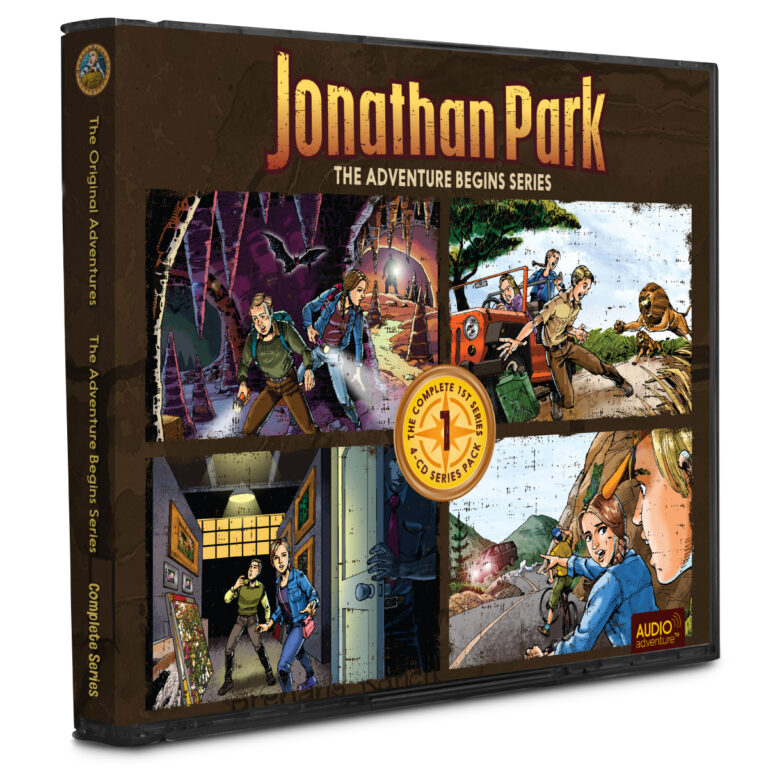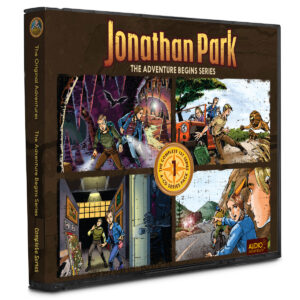 Ready to bless your tweens with these highly entertaining, faith-building audio adventures?
Happy adventures to you all!
Blessings,
Lisa Jacobson
* I was thrilled when the people at Jonathan Park approached me about sharing their Adventure Series with you. So while this is a sponsored post, please know that the content and opinions expressed here are entirely my own. (See my full disclosure here)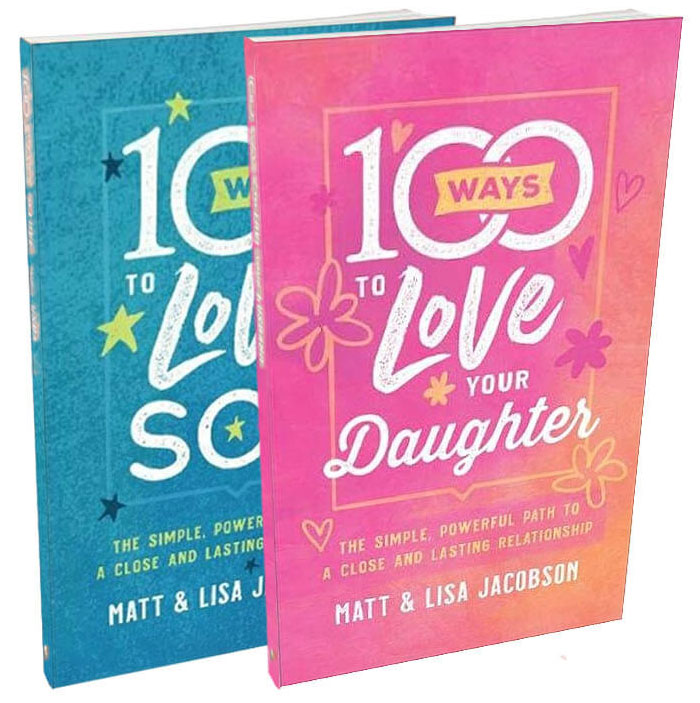 100 Ways to Love to Your Son/Daughter
You love your son and daughter–but that doesn't mean you always know the most effective ways to show that love, ways that will connect with their hearts, and stick with them no matter what life throws their way.
These practical books by the authors of 100 Ways to Love Your Wife and 100 Ways to Love Your Husband give you 100 specific, actionable ideas you can implement to show love to your children, no matter what age they are.
The best part? The short, bite-sized readings make it easy to start right now!