5 Verses Every Mom Can Turn to for Help and Hope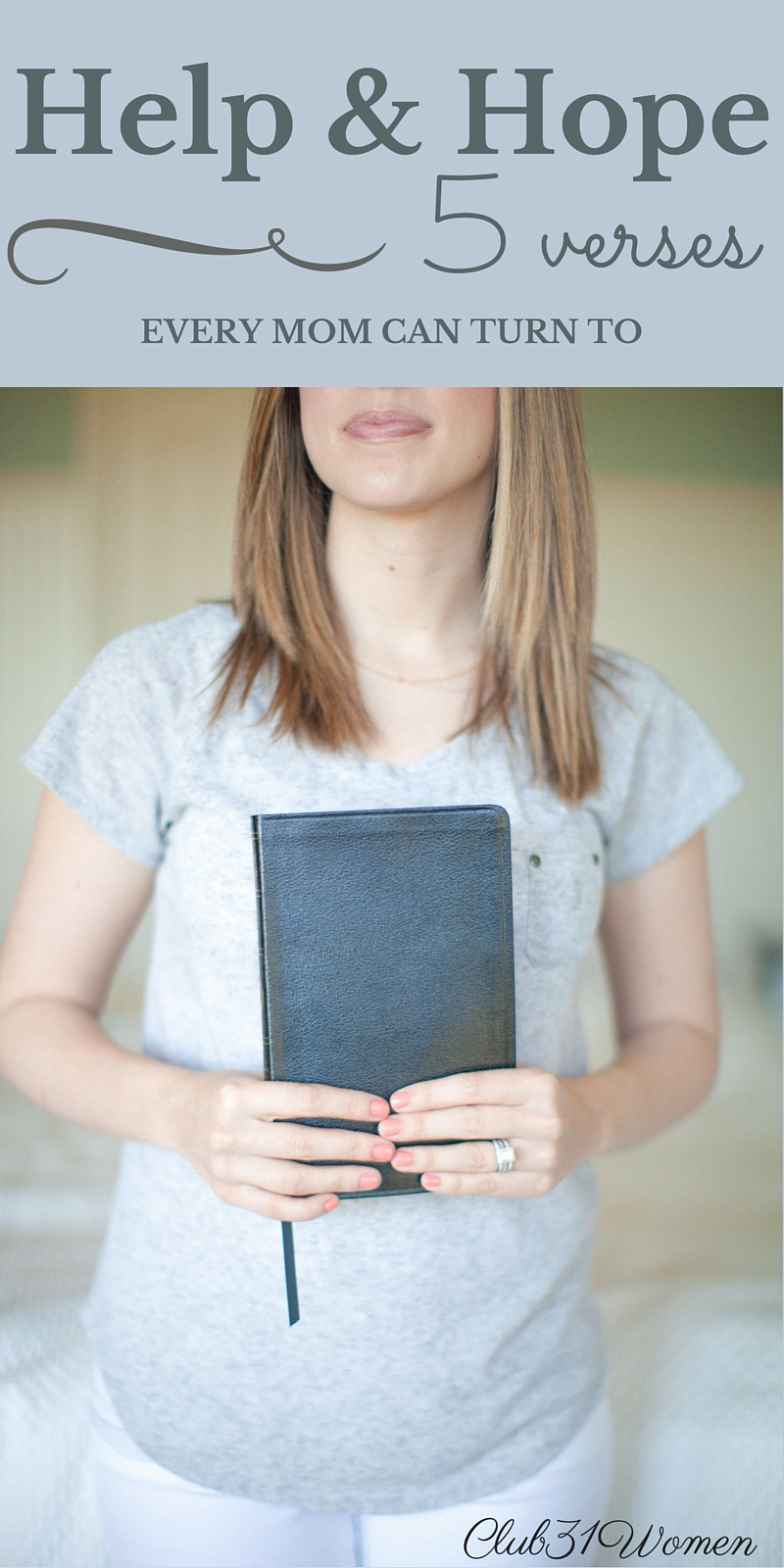 I love being a mom.
I love caring for our children. Guiding them. Teaching them. And simply hugging them.
Motherhood is such a beautiful thing.
But that doesn't mean I always sleep well at night. Or that I never worry. You see, I start to wonder if I'm a good enough mother . . . or at least the right one for this child.
Because — between you and me — I sometimes agonize over these gifts I've been given. These children of mine.
And I question whether I really have what it takes and if they're gonna turn out okay in the end. I need some reassurance and hope for those times when I'm filled with doubt and worry.
I need to turn to the Bible to remind myself what is right and what is true.
5 Verses Every Mom Can Turn to For Help & Hope
Wisdom
God will grant me the wisdom I need, if I ask Him for it. Even when I am at my "wit's end," I can go to Him for the answer.
If any of you lacks wisdom, let him ask God, who gives generously to all without reproach, and it will be given him. ~ James 1:5
Strength
God will give me the strength to do what I've been called to do. I might feel weak and wobbly, but He is always strong.
I can do all things through Him who strengthens me. ~ Phil. 4:13
Endurance
God will bless my faithful efforts and I mustn't grow weary. I should press on and keep doing the right thing, even when the going gets tough.
And let us not grow weary of doing good, for in due season we will reap, if we do not give up. ~ Gal. 6:9
Confidence
God has given me a powerful love and I have nothing to fear. I will not pay attention to those discouraging whispers, but will only listen to the Voice of Truth.
….for God gave us a spirit not of fear but of power and love and self-control. ~ II Tim. 1:7
Abundance
God can do even more than I ask or imagine. I serve a great and mighty God who is more than able to restore and redeem.
Now to Him who is able to do far more abundantly than all that we ask or think, according to the power at work within us…. Eph. 3:20
So if you're anything like me and have times when you feel like you're in just a bit over your head, or not exactly the kind of mom you want to be?
Then rest in these Truths – taken straight from the Word of God – that reassure us that He will equip us and give us all we need as a mom to these precious children.
*So these are some of my favorite Bible verses as a parent – what are some of your favorite verses?
In His grace,


(This post may contain affiliate links. Read my full disclosure.)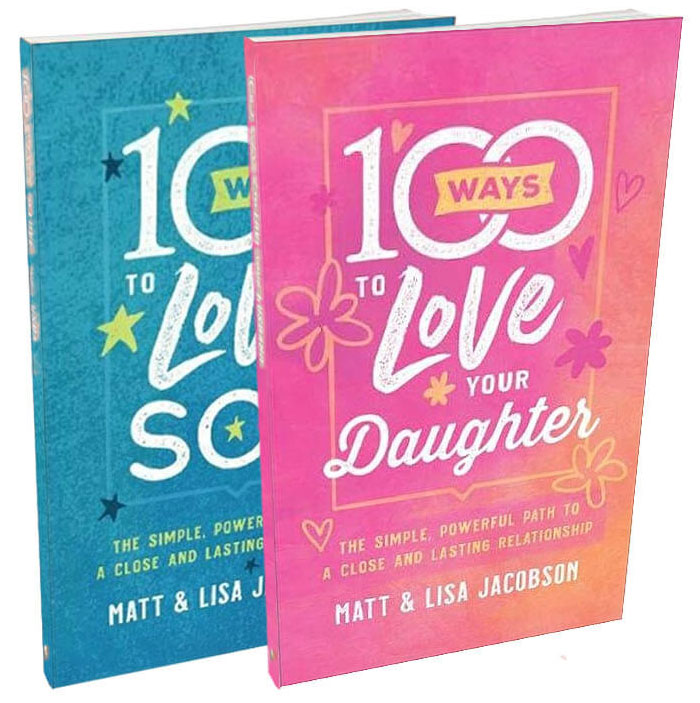 100 Ways to Love to Your Son/Daughter
You love your son and daughter–but that doesn't mean you always know the most effective ways to show that love, ways that will connect with their hearts, and stick with them no matter what life throws their way.
These practical books by the authors of 100 Ways to Love Your Wife and 100 Ways to Love Your Husband give you 100 specific, actionable ideas you can implement to show love to your children, no matter what age they are.
The best part? The short, bite-sized readings make it easy to start right now!