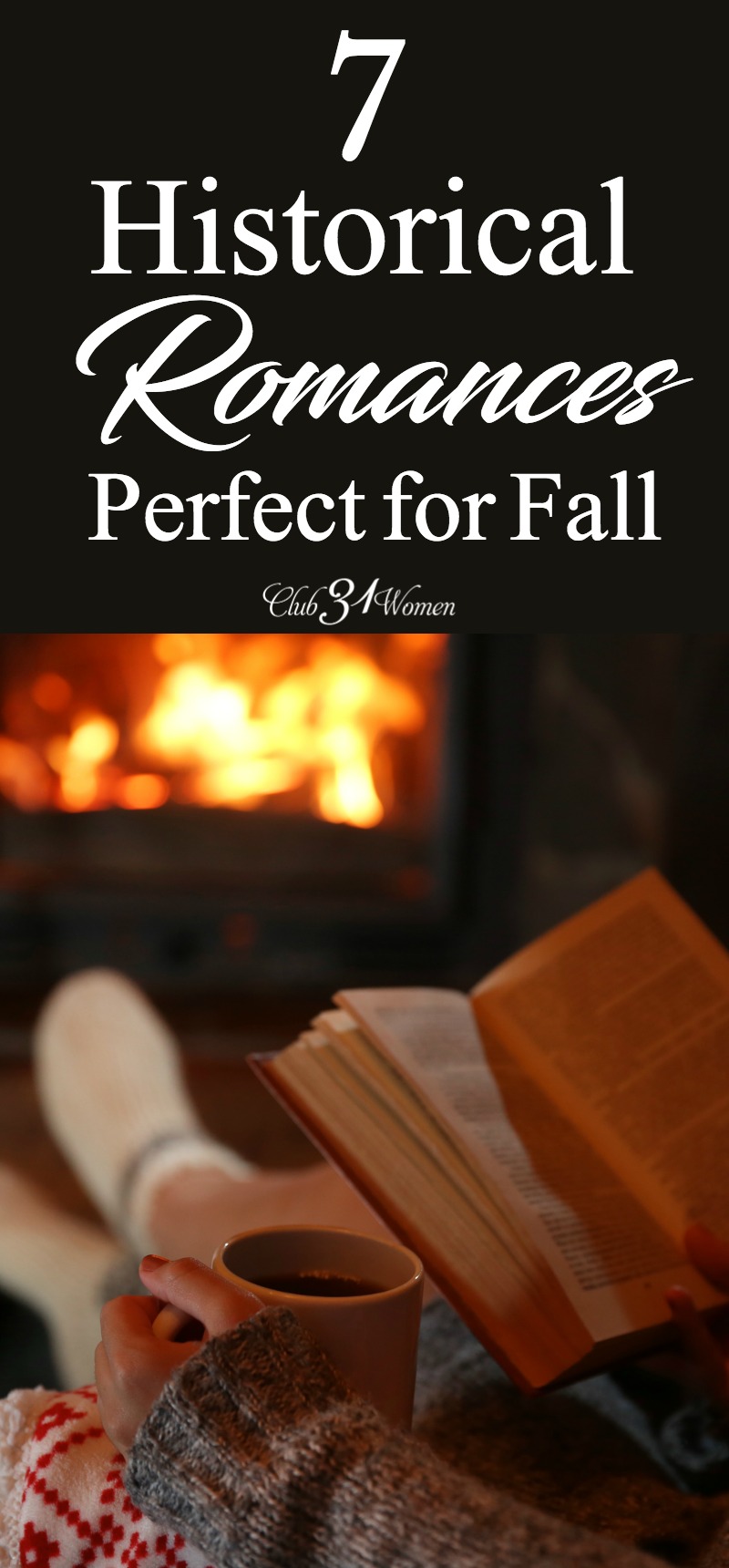 A historical romance can be a delightful and inspiring way to spend some of those cold, autumn days.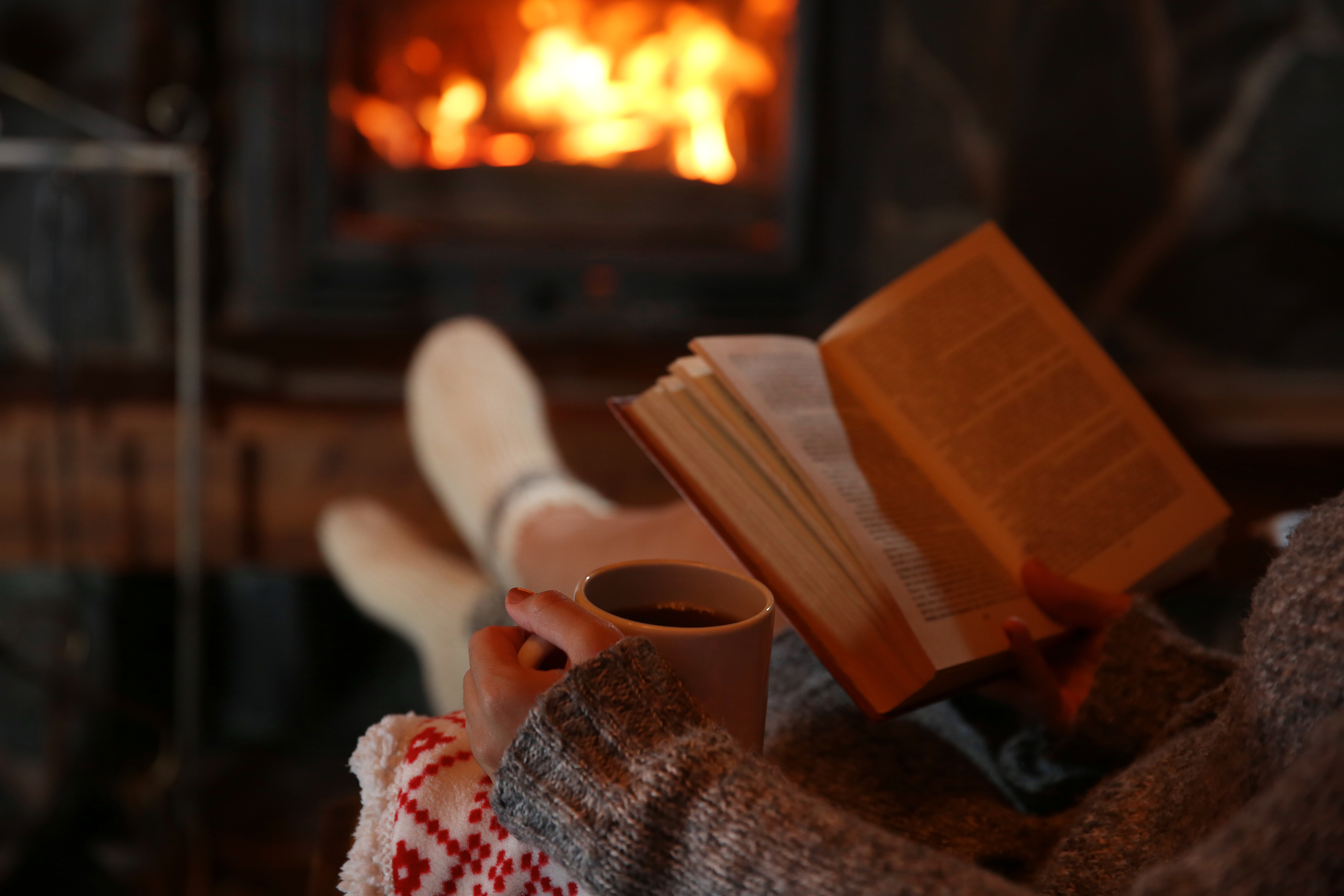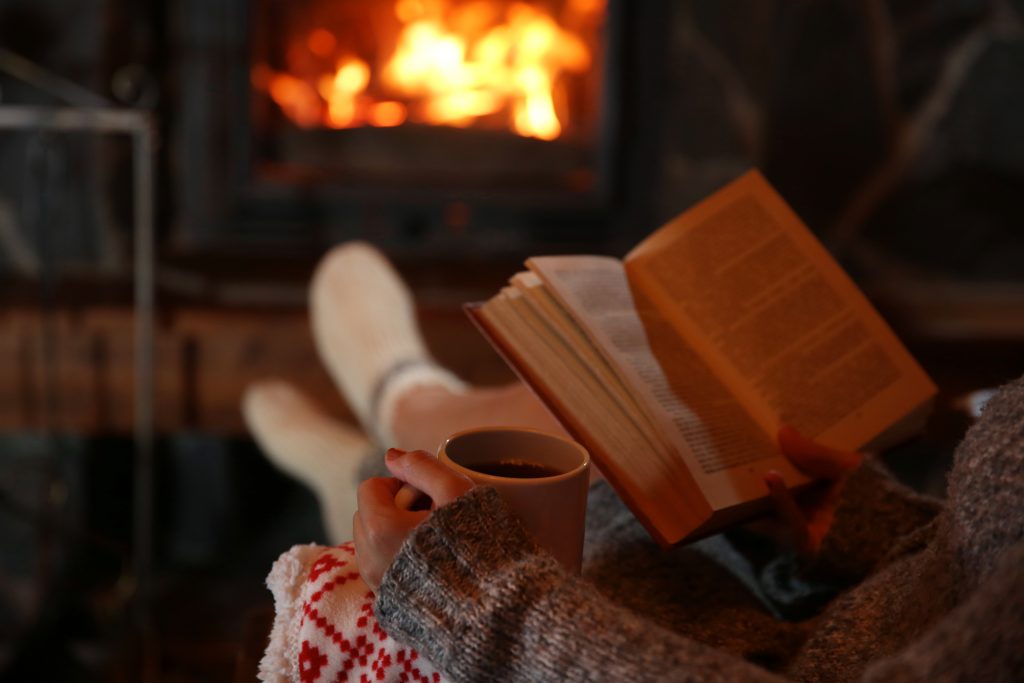 This post may contain affiliate links through which Club31Women might get a small compensation – with no additional cost to you.  See my disclosure policy here.
It's just about time for chilly weather and curling up with a good book in front of the fire. Is there anything more delightful than a cup of coffee or tea in one hand and good fiction in the other?
My favorite fact about fiction is that it can transport me to times gone by when the world was different (but winter was still cold!). Below are some of my favorite historical romances. If you enjoy Francine Rivers' epic sagas, then you may like these!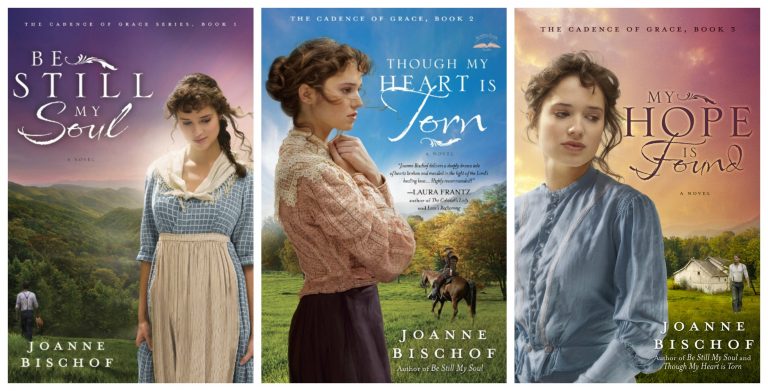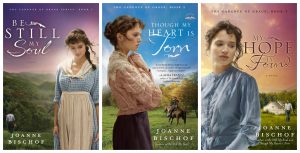 The Cadence of Grace series includes three books: Be Still My Soul, Though My Heart is Torn, and My Hope is Found. The story within these three books intrigued me from the beginning because it was unique yet held lilting reminders of a style like Janette Oke's Love Comes Softly series. And there's nothing quite like a novel set in the Appalachian mountains at the turn of the last century.
The hero has a lot to learn throughout the saga, and all three novels are rich with redemption. A wonderfully woven story of trust shattered and rewon, of love that gently grows, it's a heartrending journey that is riveting in its intensity.
If you love historical fiction that offers a glimpse into a forgotten time when life was simpler and at the same time so moving, pick up the Cadence of Grace series.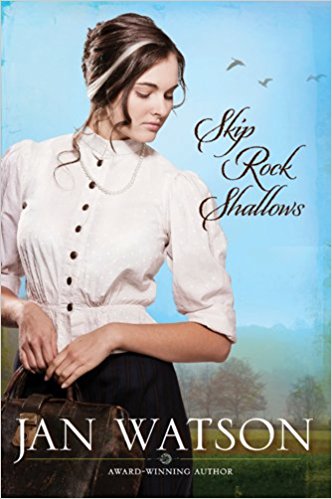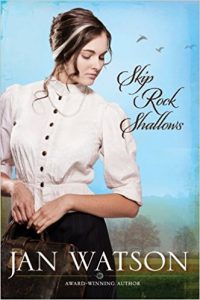 This book reminded me of Christy by Catherine Marshall for several reasons: the rustic small mining town in which Lilly finds herself for the summer. The characters who walked off the page and straight into my heart. The kids who made me smile without fail. Even the mysterious miner going by an alias who is smitten with the heroine from the get-go.
Skip Rock Shallows is a light read perfect for front-porch reading. Jan Watson will take you on a journey you won't soon forget, through a story of pain and loss, but ultimately one of forgiveness and forever-love.
If you love Christy, pick up Skip Rock Shallows. In a style reminiscent of Catherine Marshall and even Bronte, Jan Watson provides a lovely, heartwarming romance.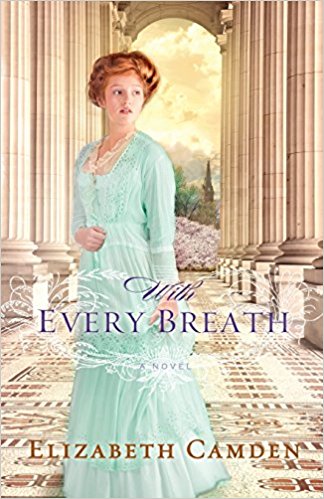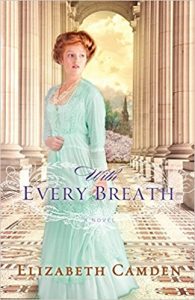 Bitterness is a hard thing to get over. Kate Livingston knows from experience how true this is: she lost two brothers to illness, a college scholarship to a boy from school, and her husband to a tragic accident.
Then that boy from school offers her a job. And Kate is just a little mystified by how the horrible Trevor McDonough has changed over the intervening years since he stole a scholarship from her (somewhat fairly, quite unjustly).
I loved the historical setting and medical drama-esque feel of this book. I also thought the choice of location was interesting. Washington, D.C. is not where I would think to find a tuberculosis clinic and yet this is where Trevor is working–with Kate. Kate's connections to the political side of the city proved a fascinating foray into how things were done in that city during the 20th century.
I needed to hear the spiritual message of this novel, the one that Kate learns after Trevor's secret is revealed, the one that I will leave you to discover for yourself… Readers of historical fiction who, like me, love plunging into another century where simpler times but just-as-complex lives abound should scoop up With Every Breath. Or anything by Elizabeth Camden, really!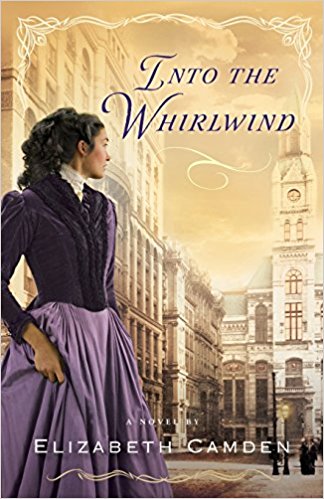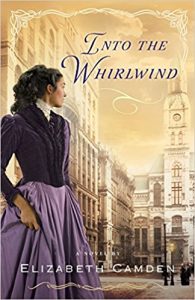 I read this book over a weekend spent with a girlfriend at the beach. Amid laughter and ocean time, I stayed up way too late reading about the two main characters running through a burning Chicago.
This is one of those books which I read slowly so I could treasure the cadence of the sentences and the impeccable way the author pulls off the intriguing story. From Chicago in flames to the struggle to procure a market for ornate watches…Into the Whirlwind was a beautiful read, one I'm looking forward to picking up again.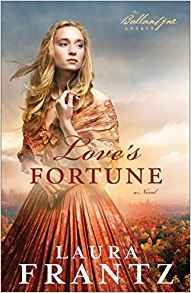 With a heroine I could well relate to and a sweeping love story that beckoned me to read it slowly, Love's Fortune quickly became one of my favorite books.
Why? First, the main character: Rowena Ballantyne is her birth name, but Wren thinks that is almost too royal-sounding for the girl raised in Cane Run, Kentucky, where she wore simple dresses and made violins. But Wren must become Rowena when her father forsakes Cane Run for Pittsburgh, the home of all the other Ballantynes, who are as good as royalty in Pennsylvania. There Wren is pulled between society and who she really is, what is expected of her and what she really wants.
Love's Fortune is rich with the attention to historical detail that I love about Laura's work–did you know Pittsburgh was so dark with soot during the Industrial Revolution that they wrapped white-clad brides in sheets while outdoors to protect them from the blackening?
Couple that history-rich narrative with the danger and intrigue subtly swinging its way behind the scenes, and I loved how I wasn't sure until the last page how it would all turn out. If you're at all a fan of history, grand love stories, or family sagas, treat yourself with Love's Fortune.
I heartily recommend the books above if you're in search of some historical stories to read by the fire this fall. Don't forget the cup of coffee or tea!
Have you read any of these books already? I'd love to hear what you think in the comments section below.
All my best,
Rachelle Rea Cobb
Here at Club31Women, we recognize that not everyone has the same taste or point of view on books, music, or movies, but we offer these short reviews for your consideration. Our hope is that you will find something new and wonderful on this list of recommended resources!
~ Lisa Jacobson, Club31Women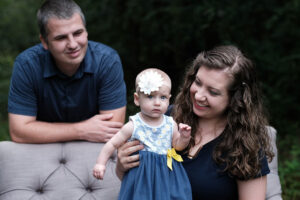 Rachelle Rea Cobb is a freelance editor, an author of six books, and a voracious reader. She married a man with the same name as her first fictional hero, and they are now living their happily ever after with their baby daughter in a fixer-upper by the sea. She's a fan of chai and lemonade (though definitely not together). You can find her on Instagram, Facebook, and on her blog.
Save