Craving Connection? 12 Books to Help You Find the Community You Crave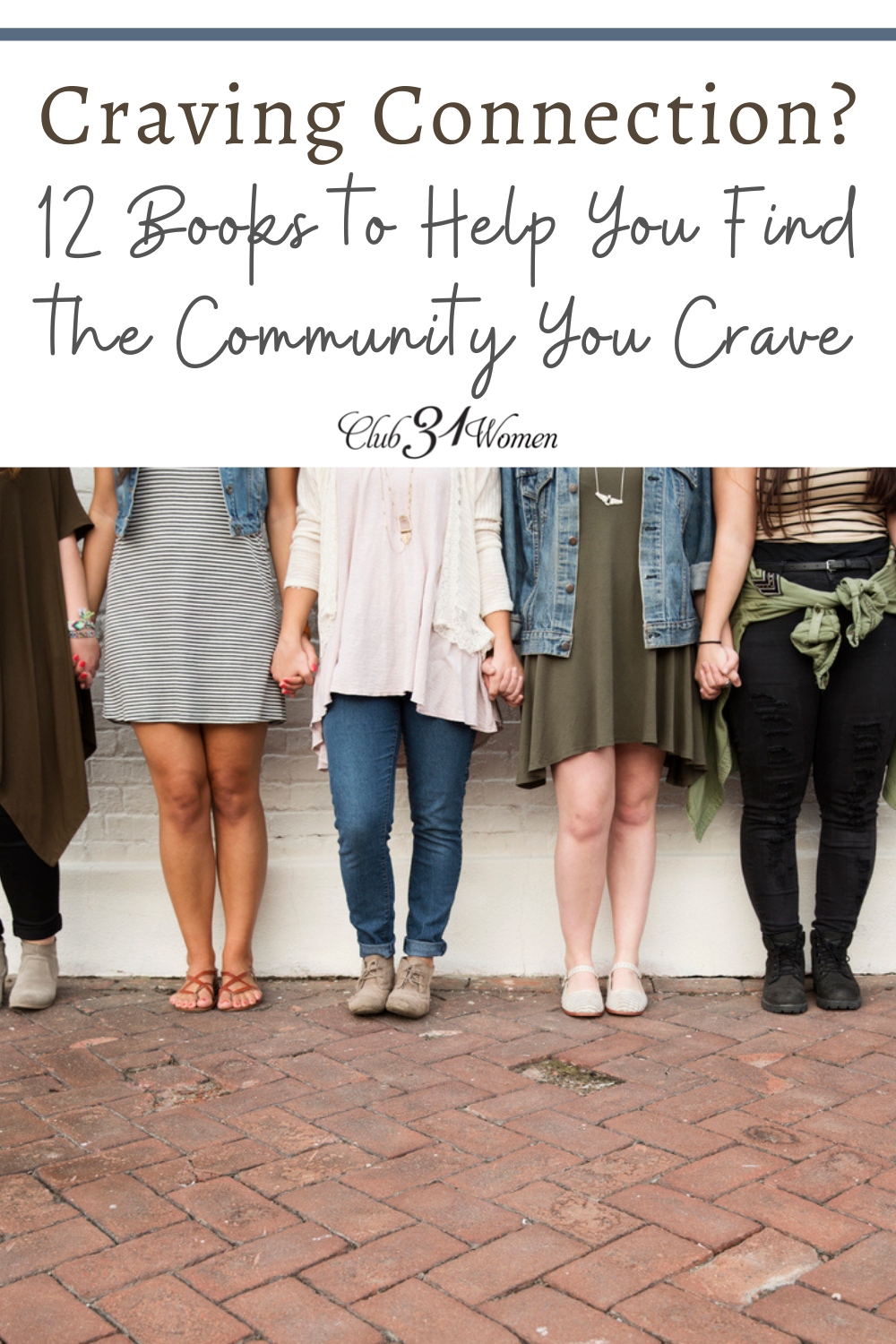 Connection and community are something we as women crave. But how do we create something from nothing? Where do we start?
I was the only introvert in a family of extroverts. I watched my siblings and parents make seemingly effortless new connections while I struggled to gather my courage to speak to the people I saw every week at church. As a child, it was difficult to discern why making new friends was so hard for me when it looked so easy for my siblings and peers.
Now in my thirties, I know that it's the craving to be seen and valued that I wished for back then–and still do. And it's the value of connection and creating a community that I long for now.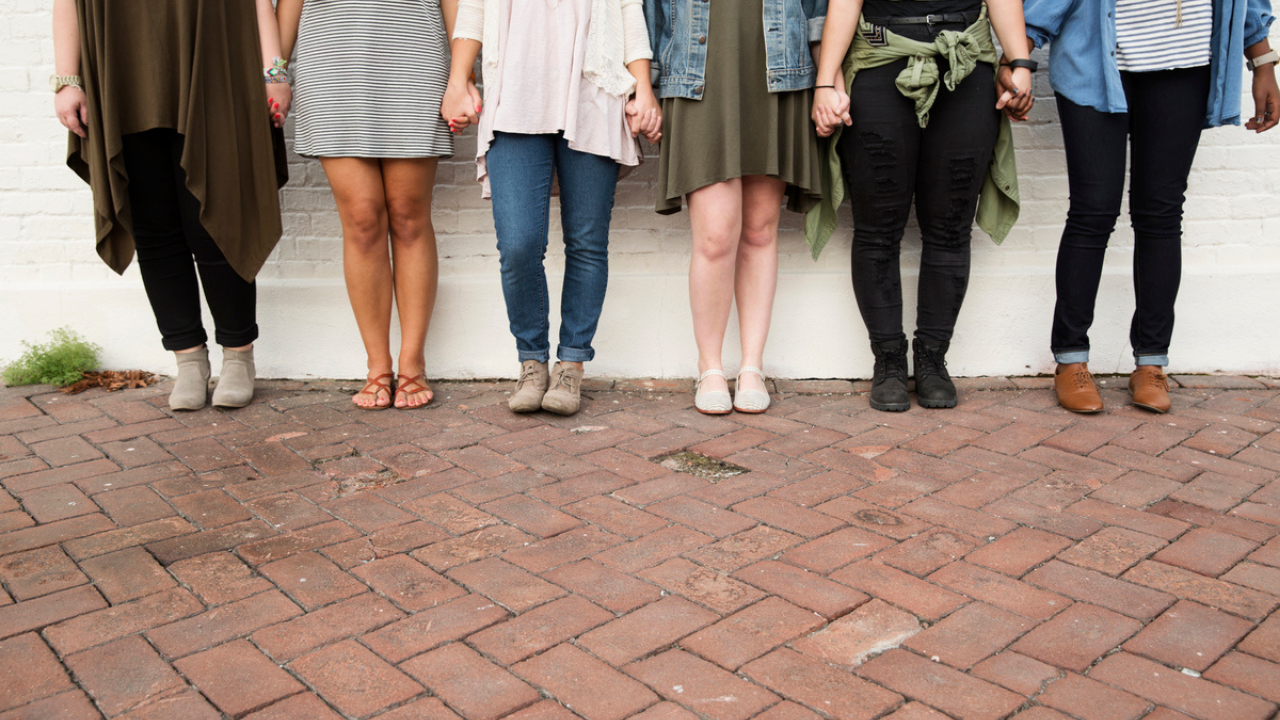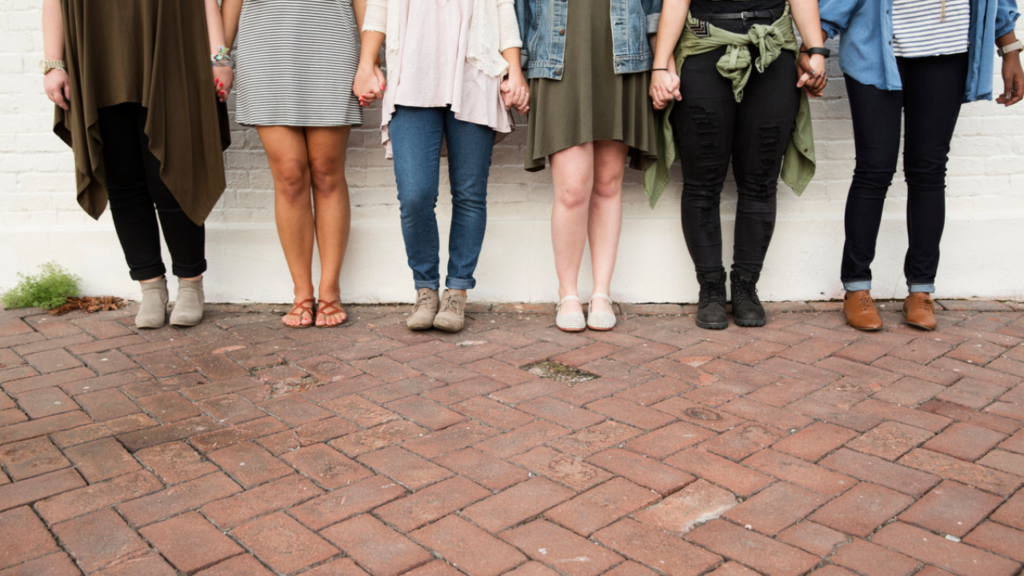 When God created the world, He created companionship. Life wasn't meant to be lived alone. It wasn't supposed to be "just me." God made us to need each other. He made us to be better as a community. He made us to make connections and be friends.
But what if you, like me, don't know how to make connections? What if you aren't sure where you fit in or even how to grow a friendship?
I know I am not the only one who struggles with feeling lost and longs for some deeper connections to others in my church or community circles. I am not naturally gifted with easy conversation skills like my parents, and I still don't have it all figured out when it comes to friendships. But the gentle words of so many women of faith have strengthened my resolve to be more intentional and more hopeful that I can create the community I crave and the friendships that I long for in these middle years of my life.
This post may contain affiliate links through which Club31Women might get a small compensation – with no additional cost to you.  See my disclosure policy here.
Books for Creating the Connections You Crave
It's really easy to think that we're the only ones who struggle to find our "club". But this book written by three generations of women shows us otherwise. Sally Clarkson and her daughters talk about how each of them has built friendships and about how much more than a nice perk it is to have a friend–we need to be a friend and have friends!
Craving Connection is filled with words of wisdom from many familiar authors that challenge me to be more intentional and more prayerful when it comes to friendships. The connection questions at the end of each chapter were thought-provoking, as well as the simple prayer that often echoed my own. Acting on the challenges is definitely harder than reading the book, but the rewards are worth it!
This book was different from any of the other books that I read about friendship. It went straight for the heart of the issue with reminders that true friendship is only a possibility if based in true love–and that is a gift from God. His love for us is the model for all relationships. Befriend challenges us to go beyond our comfort zone and befriend the outcast like Jesus did. Sometimes God asks us to use friendship to reach others, even when it is messy, costly or even feels risky.
I really enjoyed this book of true stories about friends and community. This compilation by many different authors is full of heartwarming true stories about friends who are there through all the moments of life–the good, the bad, the embarrassing, the mundane, and the heartbreaking. The Gift of Friendship is truly an homage to the women who aren't ashamed to bend down and be present with you in your messes.
A Friend in Me was a great encouragement to me about how to be a safe, godly mentor to the younger women that I have been so honored and blessed to know and love. The author covers five practical things that will give us tools to talk through difficult issues such as sexuality, or what forgiveness actually is and what it isn't.
Making a connection with our peers has never felt so risky as it does for women in our generation. Because of the heavy influence of online communication on our relationships, there are endless ways in which misunderstandings and unkindness can fester and many unhealthy dynamics which can cause a friendship to be even more complicated than it ever has been. In an era when throwing out an entire relationship only takes a few clicks of your mouse, it's no wonder that many of us live with the fear of being rejected, misunderstood, or hurt by someone we thought was a real friend.
If you can relate to the stress and anxiety that comes from the feelings of being "unfriended", you will appreciate Lisa's words in Never Unfriended. Taking on some of our biggest insecurities and fears about making friends, she ever so kindly presents the truth about who we are and what friendship is intended to be, all while giving intensely practical and encouraging tips to building lasting personal relationships and building healthy boundaries and communication skills.
If you loved Lisa Jo Baker's book Never Unfriended, you'll really love this one. With inspiring excerpts from two excellent books about creating meaningful connections, as well as beautiful word art, Friendship Promises makes a gorgeous gift or coffee table book!
As a strongly introverted woman with two young children and a demanding workload, finding time and energy to invest in new people sounds absolutely exhausting, if not impossible. But what if we're making things much more complicated than they need to be? I was so inspired by Kristin's story of her turquoise table and how hospitality and community building doesn't have to be perfect to be wonderful and exactly right.
Making real and true friends is an incredibly important part of our mental and emotional health. But that doesn't mean it's easy. For so many of us–introverts and extroverts alike–it's really hard. Almost everyone I know has had a terribly devastating betrayal of trust by a woman we believed had our backs. It can be so difficult to let go of that pain and trauma and let ourselves be close to someone again. I thought that this author's gentle wisdom on working through conflicts, and about how healthy boundaries in any kind of connection or relationship are vital, was really helpful advice that gave me hope as I continue to create and maintain my friendships in the future.
One of my biggest fears is not being "enough." Fear of rejection and being excluded (which my mind imagines means I'm just not good enough) by people I love has been one of the great hurdles I've faced in having deeper friendships. Uninvited isn't specifically about friendships, but it's a wonderful book because it hits at the root of Satan's lies about us and about relationships and reminds us that through Christ, we are capable of creating healthy, healing relationships with the women in our circles.
Lean on Me by Anne Marie Miller
Talking about connection, community and finding "our tribe" and our "vibe" is a hot topic. But what exactly does that mean? When life takes unexpected turns and things are hard, we often find out who exactly is in it for the long haul. Lean on Me asks the important questions of "Who do you lean on?" and in turn, "Who leans on us?" giving helpful and thought-provoking ideas to help us invest in the right kinds of relationships and keep in mind what kind of friend we are as well.
It might seem silly, but as a highly introverted INFJ, few things have been harder for me than understanding how to approach making a new friend when it didn't just naturally happen. How to Make Friends as Introvert talks about common introvert problems when it comes to forming new friendships and how to work through them to build relationships that are authentic and meaningful. While not written from the Christian perspective that the other books on this list are, I found it helpful in a very practical way.
Make connections and build community.
Do you have a favorite book or author who has inspired you in your connections and friendships? I'd love to hear your recommendations so that I can add them to my TBR pile too!
Blessings,
Chantel Brankshire
Here at Club31Women, we recognize that not everyone has the same taste or point of view on books, music, or movies, but we offer these short reviews for your consideration. Our hope is that you will find something new and wonderful on this list of recommended resources!
~ Club31Women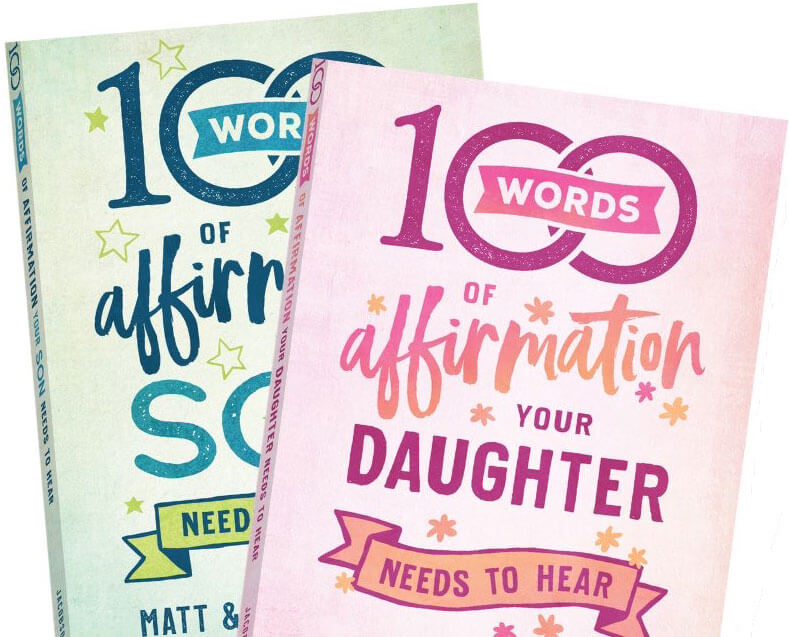 100 Words of Affirmation Your Son/Daughter Needs to Hear
Matt and Lisa Jacobson want you to discover the powerful ways you can build your children up in love with the beautiful words you choose to say every day–words that every son and daughter needs to hear.
These affirmation books offer you one hundred phrases to say to your son or daughter – along with short, personal stories and examples – that deeply encourage, affirm, and inspire.
So start speaking a kind and beautiful word into their lives daily and watch your children–and your relationship with them–transform before your eyes.