How to Dig Into Scripture On Your Own With Confidence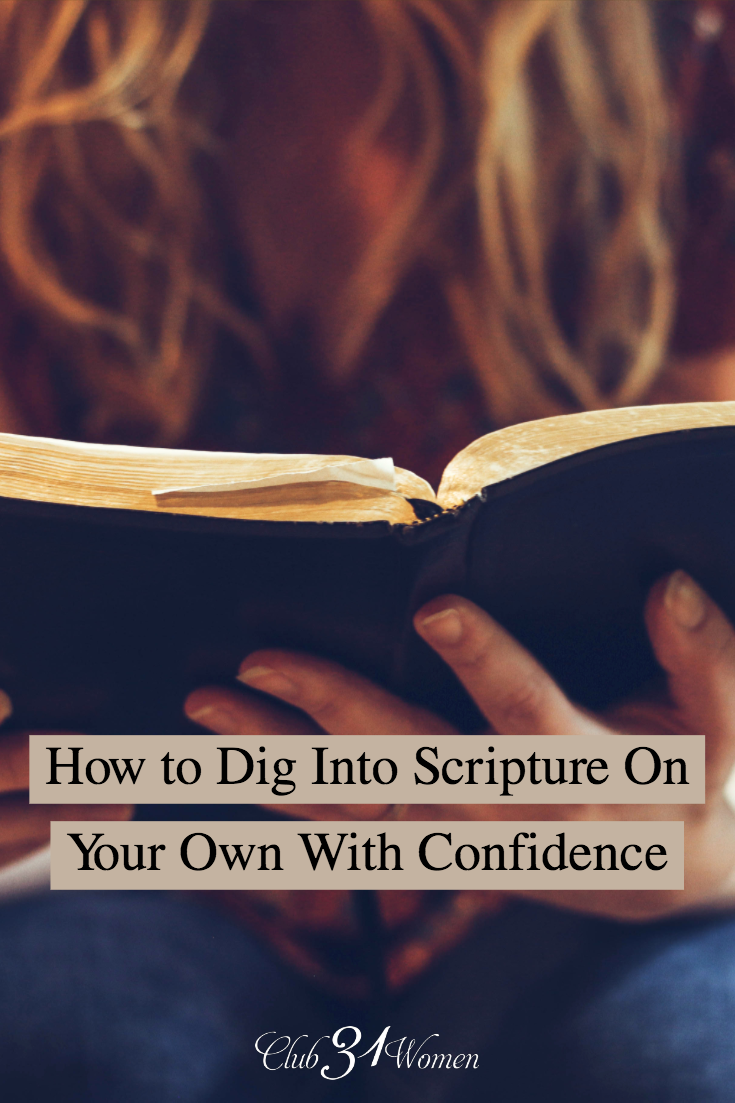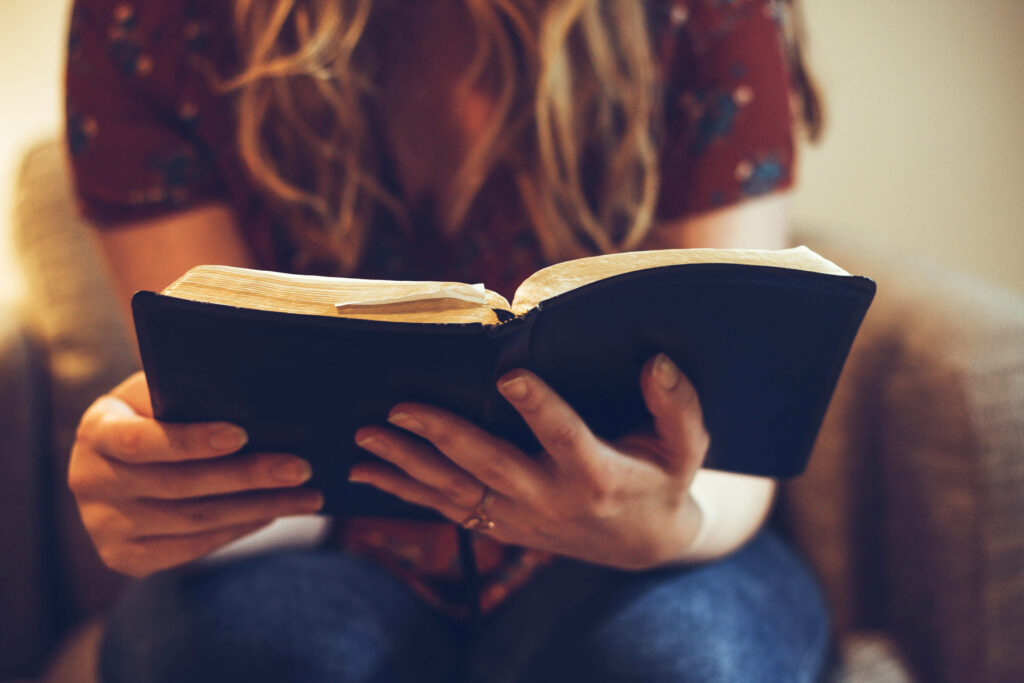 Studying scripture doesn't have to be overwhelming. Here's a great place to start!
There comes a point in our walk with the Lord where we know we need to go deeper, but we just don't know how. Unfortunately, most churches today don't teach how to study the Bible for oneself. Women's ministries, good though they may be, often use books or previously written studies with fill-in-the-blanks to help the reader pull out concepts. These books and studies accomplish great things and help us grow in faith, but they don't teach us how to learn from Scripture independently.
Taking in the Whole Bible
I had a religion degree when I first learned how to dig into Scripture on my own. The way I had always read it and had even taken notes, but I didn't know what questions to ask or what concepts for which to look. I read the Bible to apply it to my life. If a passage didn't have direct application to me, I skipped over it. This meant skipping past swathes of Scripture – much of the Old Testament, in fact! It seemed too hard to understand, even for someone with a degree in religion.
I began seeking direction on how to study the Bible. It started with two simple questions in my devotional journal: "What does this passage teach me about God?" And "How does this change how I live?" Asking what the Bible taught me about God — not just what I could apply to my life — transformed my view of the Bible. I learned the Bible — as Jen Wilkin says — is not a book about us. It's a book about God.
Following are five books that will help you dig into Scripture on your own with confidence. If you're a beginner, Women of the Word and Moving in Close are a great start. If you've been studying a while I still recommend those, but the other three are a bit more advanced.
This post may contain affiliate links through which Club31Women might get a small compensation – with no additional cost to you.  See my disclosure policy here.
This book transformed my view of the Bible's purpose and called out my own selfish use of my study time. I realized how often I read the Bible to find out more about myself: My goals, my decisions, my purposes, rather than to learn about the God I follow. Women of the Word is filled with practical steps to get you started on your journey.
Kay Arthur founded Precept Ministries, which teaches Christians how to study the Bible inductively. How to Study the Bible will teach you how to divide up a passage and tease out the principles. You'll learn how to find out literary and historical context, examine keywords, and much more.
How to Read the Bible for All It's Worth is a great book for those ready to deep-dive into translations, commentaries, and the details of ancient literature. Fee divides the Bible up by the type of literature and teaches you how to study it effectively. It contains much detail and can read like a textbook at times, but is well worth the time!
From our own Christy Fitzwater here at Club31Women comes this manual for basic inductive Bible study in fifty-two short chapters. Each chapter of Moving in Close gives you a different method or idea to take you deeper in studying Scripture. I love this for those starting out with the inductive method, as Kay Arthur's book can be a bit overwhelming at first. The content is approachable and easy to implement right away.
I love Reading the Bible with Rabbi Jesus for understanding the historical context of the Bible, how it was written, and the nature of Hebrew and Greek. Because English speakers don't usually know these ancient languages, a lot is lost on us during study. Tverberg's book will help you grasp the background of the Bible, which leads to a greater appreciation for the Scripture as you study.
Blessings,