5 Books for Big Picture Homeschooling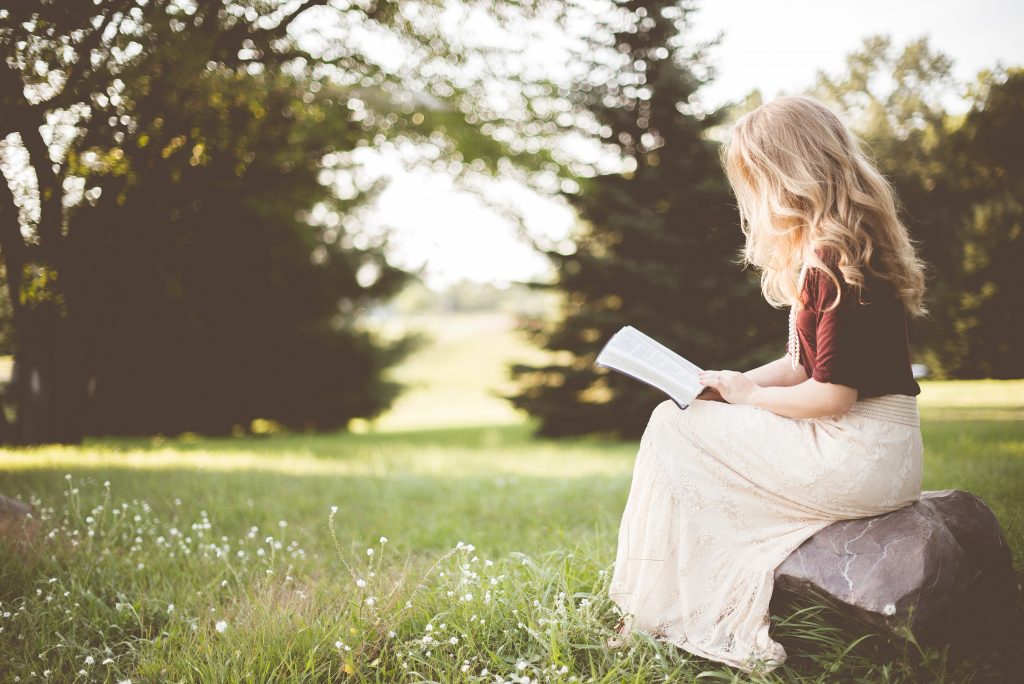 This post may contain affiliate links through which Club31Women might get a small compensation – with no additional cost to you.  See my disclosure policy here.
"Do you have a college degree?"
I had called to order something from the highly-educated Dr. Raymond Moore. He and his wife were home educating back in the 70's when no one else was doing it.
He answered the phone and then asked me if I had a college degree. Normally that would have made me really nervous, but I had read enough of what Dr. Moore had written about homeschooling to know where he was going with his question.
"No," I told him. "I do not have a college education."
"Good! That puts you miles ahead of those who do!"
You see, often education — at least our modern definition of it — gets in the way of real learning. When we have been trained to teach in a certain way, we are more prone to lose sight of the overarching reason that we are homeschooling in the first place.
If I could give you one piece of sage advice after all my years of homeschooling it would be this:
Keep the big picture in mind every day that you are homeschooling your kids.
The big picture will give you the courage to pursue character over curriculum, the wisdom to think outside the box and the confidence to recognize when your kids are actually learning. By focusing on the big picture, you will be able to avoid the heavy burdens of unnecessary expectations so that you will not waste your time on things that really don't matter.
The big picture will remind you that you are raising your kids to love and serve the Lord first. You will remember that you can trust God for all the provision necessary to give your kids the skills and knowledge they need for whatever purposes He has for them.
Believe it or not, after over twenty years of homeschooling our eight children, I have read very few books specifically written about homeschooling. But I would like to share some resources that have had the most impact on me as a homeschooling mom.
I see them as reference books, ones I go back to over and over again to help remind me of that big picture. They also help get the creative juices flowing again when I feel like the pickings are slim in my worn out homeschool mom brain!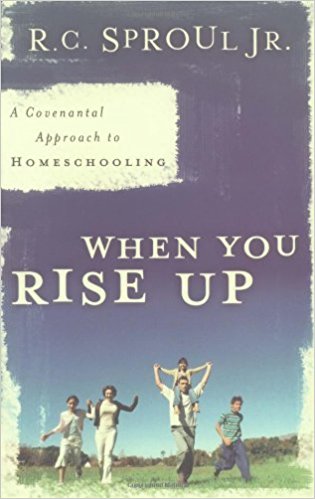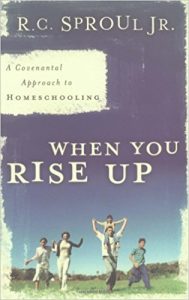 This book was foundational for my husband and myself as it reminded us that education is really discipleship. We aren't just giving our kids information; we are walking alongside them helping them form their values and see the world through a biblical lens. When You Rise Up was so encouraging in reminding us that God made us to be our kids' teachers!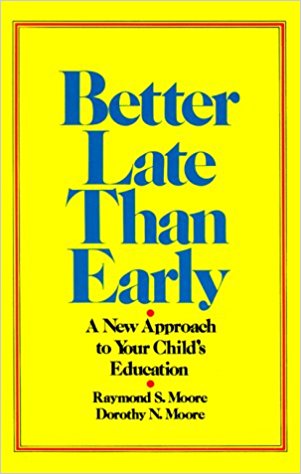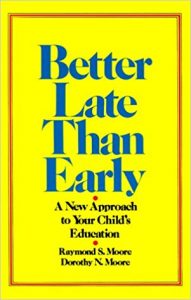 Better Late Than Early was the first homeschooling book I ever read. I picked it up at a yard sale when I was still a teenager and it was what ignited my desire to homeschool our future children! I loved the natural, practical approach to homeschooling the whole child; it became our reference point over the last 26 years. We gave all of our children a slow, very doable start and every single one of them has become a life-long learner! (The Moores have written many books on homeschooling that I would recommend checking out, as well.)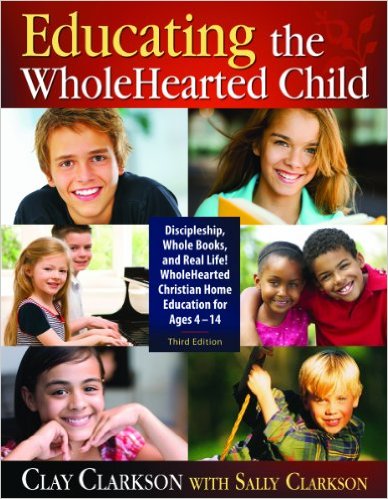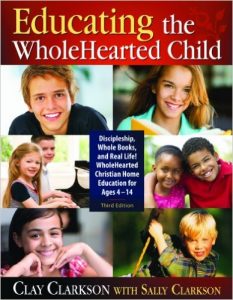 When I mentioned a reference book to get the creative juices flowing, this is the one I was talking about. Educating the WholeHearted Child is chock full of great ideas. It was overwhelming for me to try and read the whole thing at once, so I would advise against that unless you are skilled at taking in loads of information. I loved it in small bites as I perused it for specific needs I was trying to meet.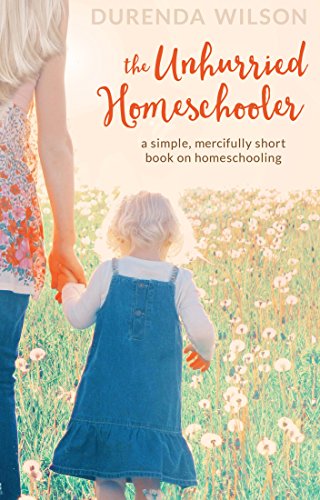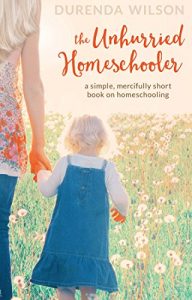 This is a simple, mercifully short book on homeschooling that I wrote last year. I wanted it to encourage parents and help them keep that big picture in mind. Judging from the feedback I've gotten, that's exactly what happened; I'm incredibly humbled and thankful. It was a much prayed over book. I hope it gives you the inspiration and courage that you need to finish this incredible journey well!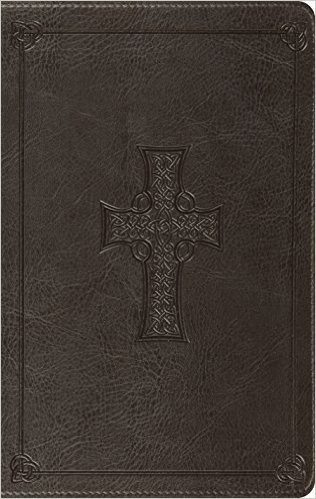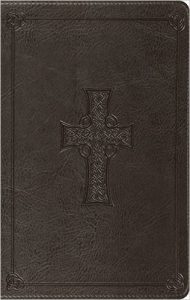 Lastly, but certainly not least, pick up and read the Word of God daily, especially the Proverbs. Here you will find what you need to know in order to determine the difference between foolishness and wisdom, something we certainly need to know as we raise up children who are born sinful and in need of a Savior! In the words of Scripture, God gives every directive that we need for life.
Read it, remember it, and most of all, live it. Your kids will learn more from what you do than anything you ever say. You show them whether or not you believe God is sovereign, powerful, wise, and good. Let them see a God who is worthy of worshiping and worthy of serving.
What books have encouraged you in your homeschooling journey?
Joyfully,
Durenda Wilson
Here at Club31Women, we recognize that not everyone has the same taste or point of view on books, music, or movies, but we offer these short reviews for your consideration. Our hope is that you will find something new and wonderful on this list of recommended resources!
~ Lisa Jacobson, Club31Women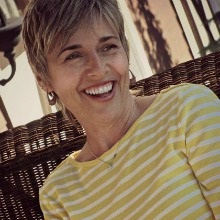 Durenda Wilson is a mom to eight, nana to four, and has been a content, happy wife to one for 27 years. She has homeschooled from the beginning (over twenty years), graduating five (so far). She loves encouraging moms through writing and speaking. Durenda is painfully aware that she can't "do it all" but she's decided she really doesn't want to and is realizing that her kids are going to be okay anyway. She has recently published a simple, mercifully short book on homeschooling called, The Unhurried Homeschooler. It will encourage and inspire you by showing how to simplify your homeschooling days so that you can really enjoy these years with your kids!
Save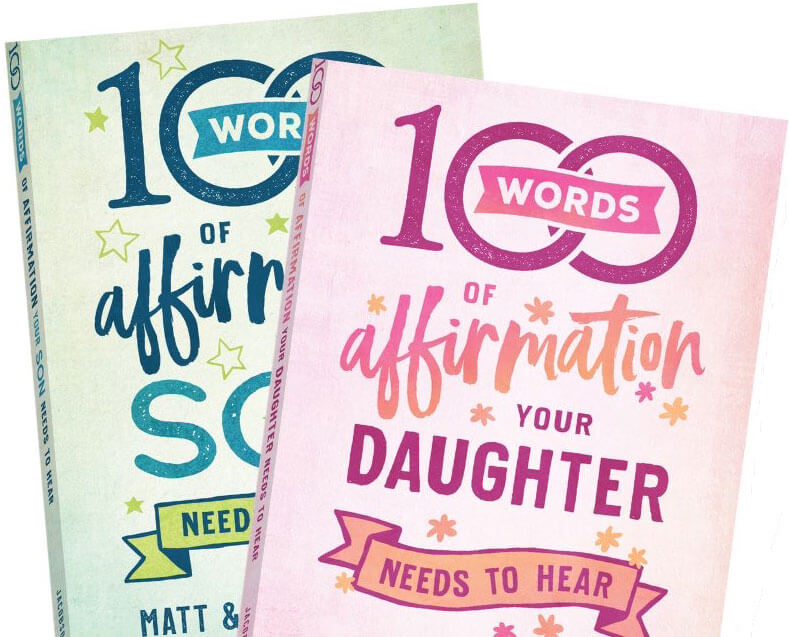 100 Words of Affirmation Your Son/Daughter Needs to Hear
Matt and Lisa Jacobson want you to discover the powerful ways you can build your children up in love with the beautiful words you choose to say every day–words that every son and daughter needs to hear.
These affirmation books offer you one hundred phrases to say to your son or daughter – along with short, personal stories and examples – that deeply encourage, affirm, and inspire.
So start speaking a kind and beautiful word into their lives daily and watch your children–and your relationship with them–transform before your eyes.