20 Books to Capture the Imagination of the Boys in Your Life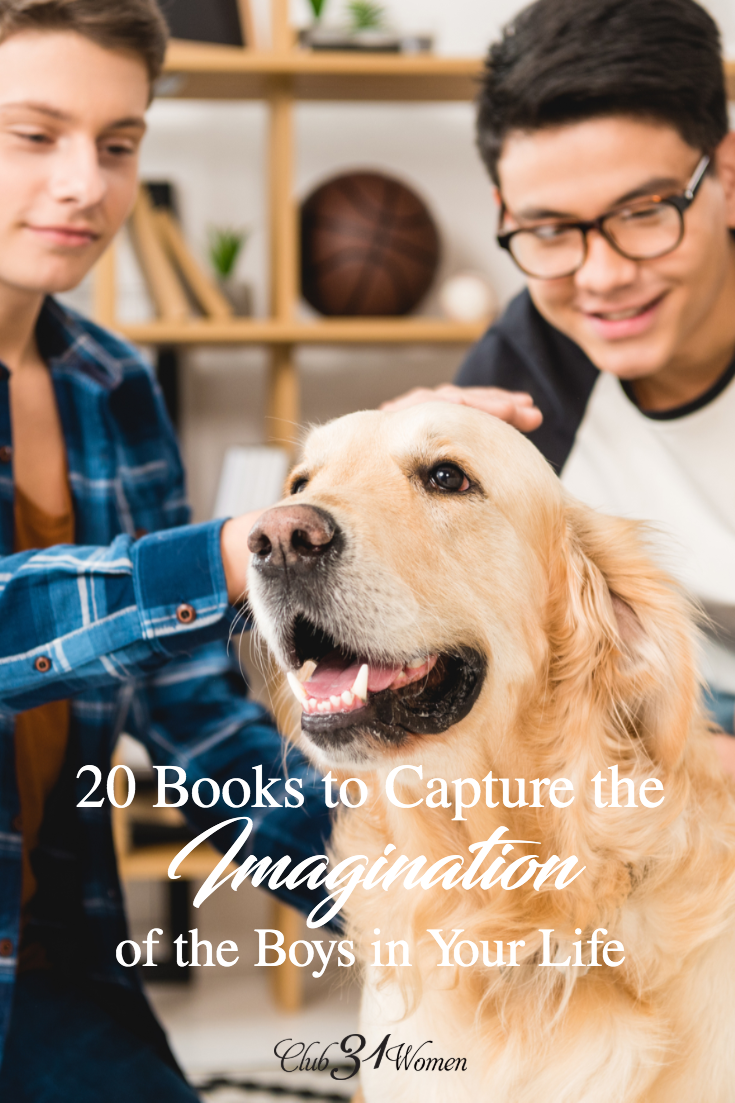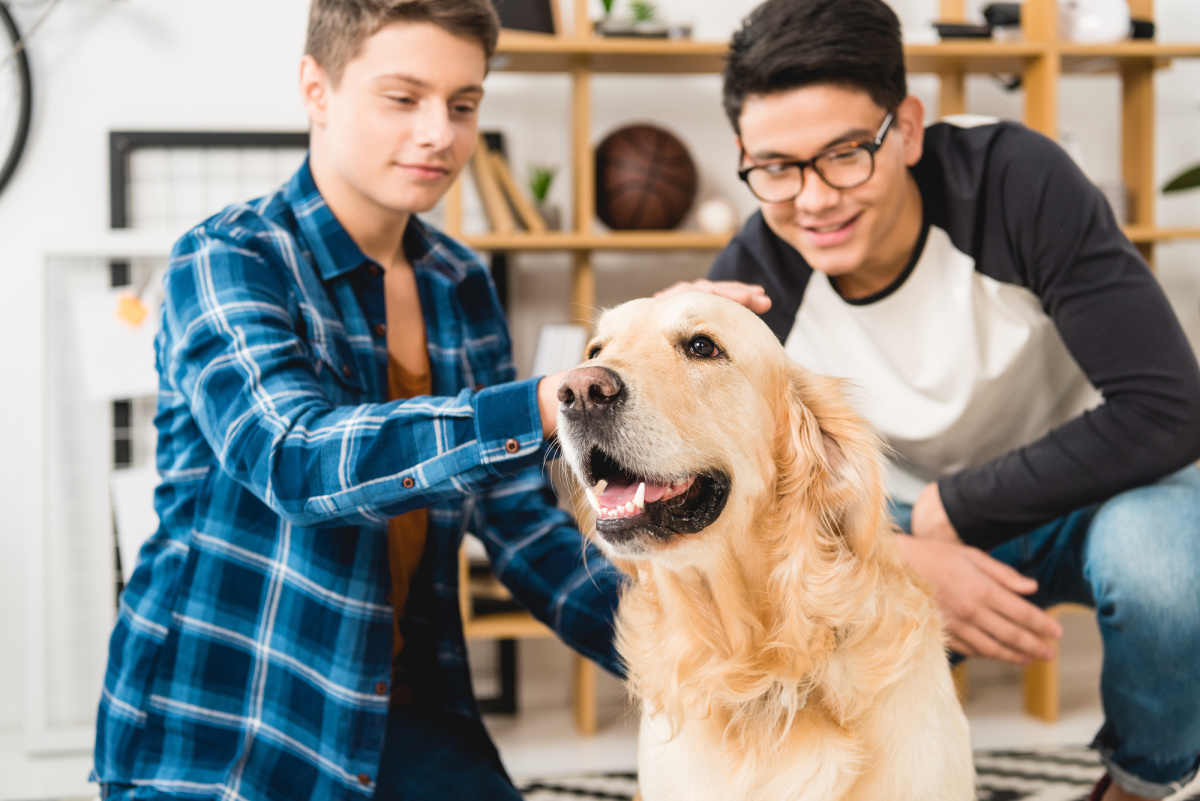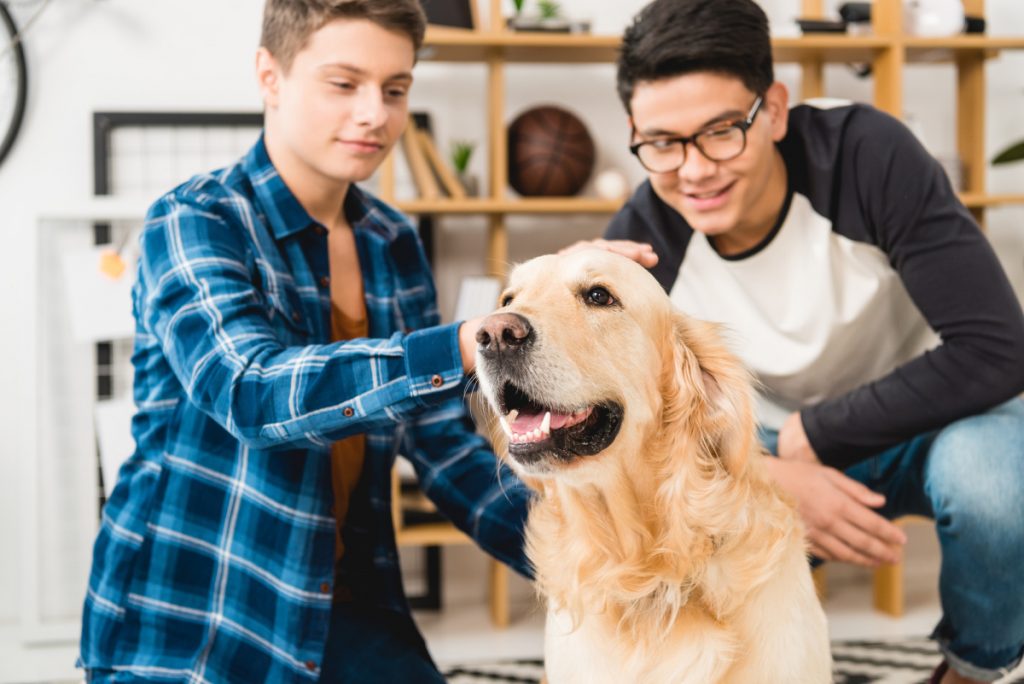 Do you offer the boys in your life a great variety of adventurous reads to expand their imagination?
Don't try this at home, but I have it on good authority that it's possible to drive a riding lawn mower and read simultaneously. I never actually saw him do it, but apparently, my brother was known to enjoy a good book while cutting grass at a local church. (My parents put a stop to this escapade when it was discovered. But it does seem like a good use of time, provided nothing is damaged in the process.)
In our growing up years, my brothers were just as voracious readers as my sister and I. And while they also enjoyed their fair share of LEGO® and outdoor adventures, a great book was a magnet for them. Sometimes that meant deciding whether to mow the lawn or read a book, other times it meant trying to combine two activities.
The books in this list are entertaining, full of adventure, and likely to capture the attention of the young fellows in your life. And if your son's sister happens to enjoy reading, then I'd recommend she check these titles out, too.
This post may contain affiliate links through which Club31Women might get a small compensation – with no additional cost to you.  See my disclosure policy here.
Books for Younger Boys
(ages 8 and up)
Centerburg is a town where just about anything can happen, including a donut machine that just won't stop making donuts, and a pet skunk that helps capture some robbers. Homer Price is an entertaining character,. This book is filled with humor that adults, as well as children, will enjoy.
Whistle-Stop West (Beyond the Orphan Train series, #2) by Aleta Richardson
A group of orphans has the opportunity for new families as they head west on a train, stopping along the way at towns where prospective parents consider adopting them. Along the way, four-year-old Simon gets lost, and they all have a chance to enjoy a circus. (The other books in The Orphans' Journey series are also excellent.)
Books for Boys
(ages 10 and up)
Mark does not respect his teacher, Mr. Maxwell, and while on the 5th-grade camping trip the building pressure between them erupts when Mark is accused of something he did not do. But when they are caught in the woods together, the two of them must work out their relationship.
Frindle by Andrew Clements

In an attempt to outsmart his teacher, Nick convinces his schoolmates to substitute the word "frindle" for "pen." Soon neither the principal nor Nick can stop the evolution of language, as everyone around them is now using "frindle."
We the Children (Benjamin Pratt and the Keepers of the School Series, #1) by Andrew Clements

Benjamin and Jill are distraught by the upcoming demolition of their school, and are suddenly thrust into a mystery when they're given an old coin. As they seek a way to save the landmark school building, they uncover ancient clues left by the school's founder.
Alec and the wild, black stallion are the only survivors of a shipwreck, and after spending weeks together on a deserted island they share a deep bond. Once back in New York, Alec and his friend Henry work to turn the Black into a racehorse, believing he's the fastest horse alive.
After a short stint as a page at the castle, Martin returns home when Lord Eric mysteriously disappears. Years later, Sir Basil, who had speedily placed himself in charge, asks Martin to return. Life in the castle is full of peculiar adventure and mystery, and Martin uncovers much that is hidden.

From green doors to inherited roles, the Minnipins' world is full of tradition. But when "Them" refuse to conform trouble is brewing, and as invaders threaten their Land Between the Mountains everyone must learn to work together.

Nat loves learning and especially mathematics, but at a young age must quit school and help his family by working. After years of studying on his own, Nat becomes a sailor and focuses his self-study on how ships navigate. As he discovers major mistakes in the navigational mathematics, Nat prepares his own navigational tool for captains and their crews.

Growing up on a Scottish farm, the life of Ranald and his brothers is full of adventures. Many of their adventures are harmless, but some bring opportunities for Ranald to ponder what exactly kindness looks like. As his widowed father strives to teach the boys about true manhood, Ranald learns to rely on God.
Adventures involving an international smuggling ring, a stolen mattress, and an imaginary killer octopus are just part of daily life in Jack and Penny's world. As they work to solve the smuggling mystery, they also learn important lessons about family unity.

The true story of Ron Snell's life as a missionary kid in the middle of the Amazon jungle includes Bible translation; adventures with wild pigs, piranhas, and vampire bats; and a trip (on a log) down a roaring river.
Bronze Bow by Elizabeth George Speare
Daniel's hatred of the Romans–in which he is joined by many of his fellow Israelites–is challenged by a man named Jesus. After years of living with a robber band in the mountains, Daniel is forced to move back to town to care for his ailing sister. But will he follow the robber Rosh or the carpenter Jesus?
When the Civil War moves six cousins to live on their grandparents' Maine farm, there's bound to be no end of adventure. These rollicking tales include the cider barrel that exploded at the county fair, the "moose egg" which hatched a rabbit, and cutting ice blocks on the lake in below zero temperatures.

Uncle Dunsany and his cousin "Aunt" Belle are the fearless leaders of the hodgepodge Allan family; while Eve, Hugh, Merry, and Gay live life to the fullest on the New Zealand homestead. Floods, horse races, school teacher Susan, and the missing Great-Aunt Vanessa all play a part in this boisterous tale.
Books for Older Boys
(ages 14 and up)
Big Red by Jim Kjelgaard

Danny lives with his father in a humble cabin near Mr. Haggin's huge estate, and is entrusted with one of Mr. Haggin's prize Irish setters, Red. Danny and Red's bond is deep, and together they conquer a New York dog show as well as hunt various dangerous animals, including a nasty lynx, a vicious wolverine, and a terrorizing bear.

In this creative and humorous retelling of the Knights of the Round Table, Gawain and his squire Terence live perilous and exciting lives as they follow King Arthur. From the challenge given by an ugly woman to discovering who Terence's parents are, there is much adventure in this book. (Content Warning: magic and sorcery.)

Grandma Dowdel is a backwoods granny who enjoys outthinking her neighbors and the local authorities, as well as teaching her grandchildren what life on the farm really looks like. Each summer that Joey and Mary Alice spend on Grandma Dowdel's farm is filled with unique entertainment, far different from their life in Chicago.
Ice Drift by Theodore Taylor

Alika and Sulu are suddenly adrift in the middle of the Greenland Strait, when the ice floe they are seal hunting on is pushed out from shore by iceberg. With no way back to shore, the young brothers fight extreme cold and polar bears, as well as starvation.

Eugenides seems to be a simple character, and in his occupation, as queen's thief, he brags that he can steal anything. His boast is put to the test in this novel about three kingdoms and the legendary Hamaithes's Gift, which is hidden deep in a temple guarded by a river. Who is Eugenides really and will he survive the perilous quest? (Content Warning: magic.)
Do the boys in your life enjoy reading? What books have captured their attention? How have you encouraged that love of reading in their lives?
Off to the library,
Jennifer Church
Here at Club31Women, we recognize that not everyone has the same taste or point of view on books, music, or movies, but we offer these short reviews for your consideration. Our hope is that you will find something new and wonderful on this list of recommended resources!
~ Club31Women