Letting Go of Self to Embrace God's Glory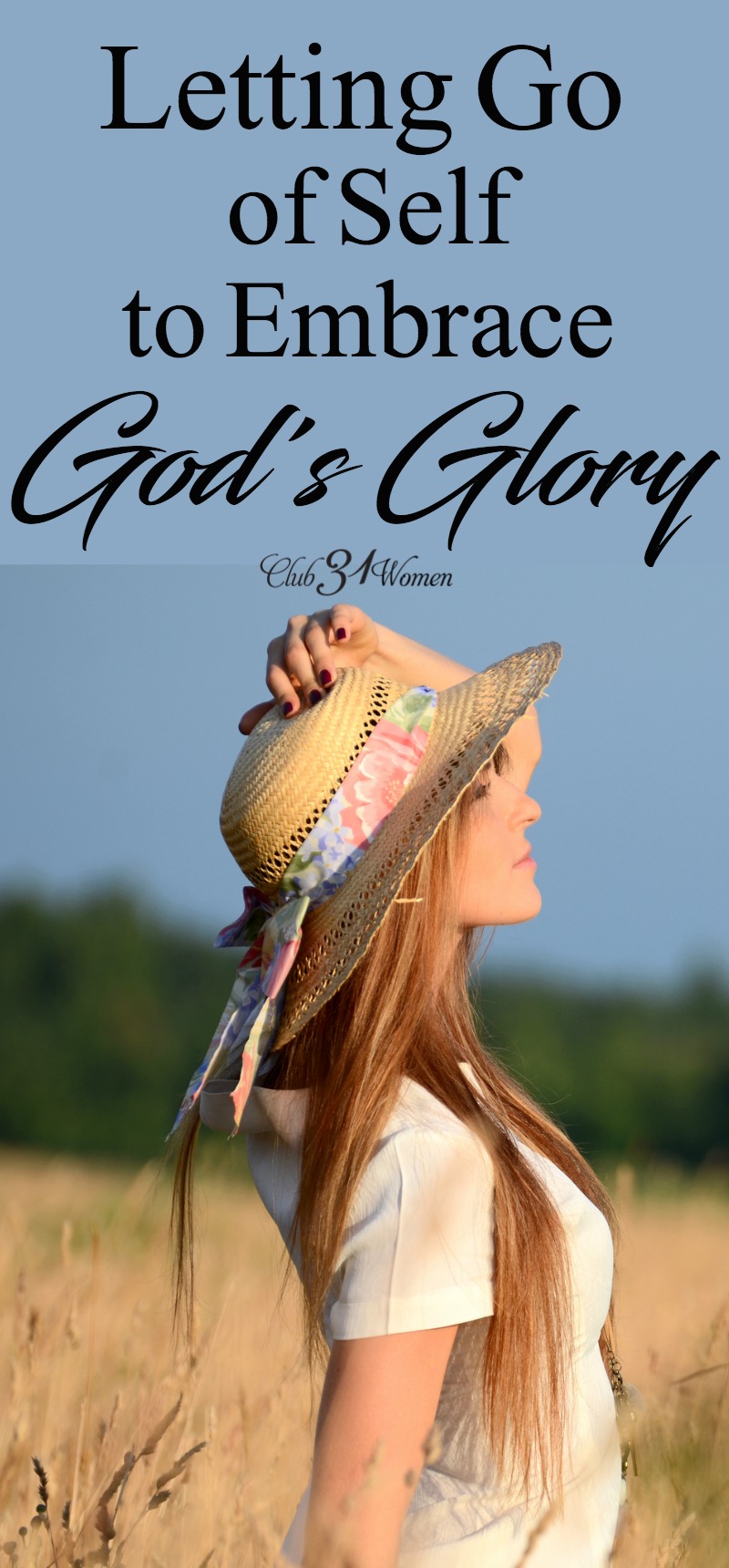 Why is it so easy to see in others — that longing to be recognized, admired, adored?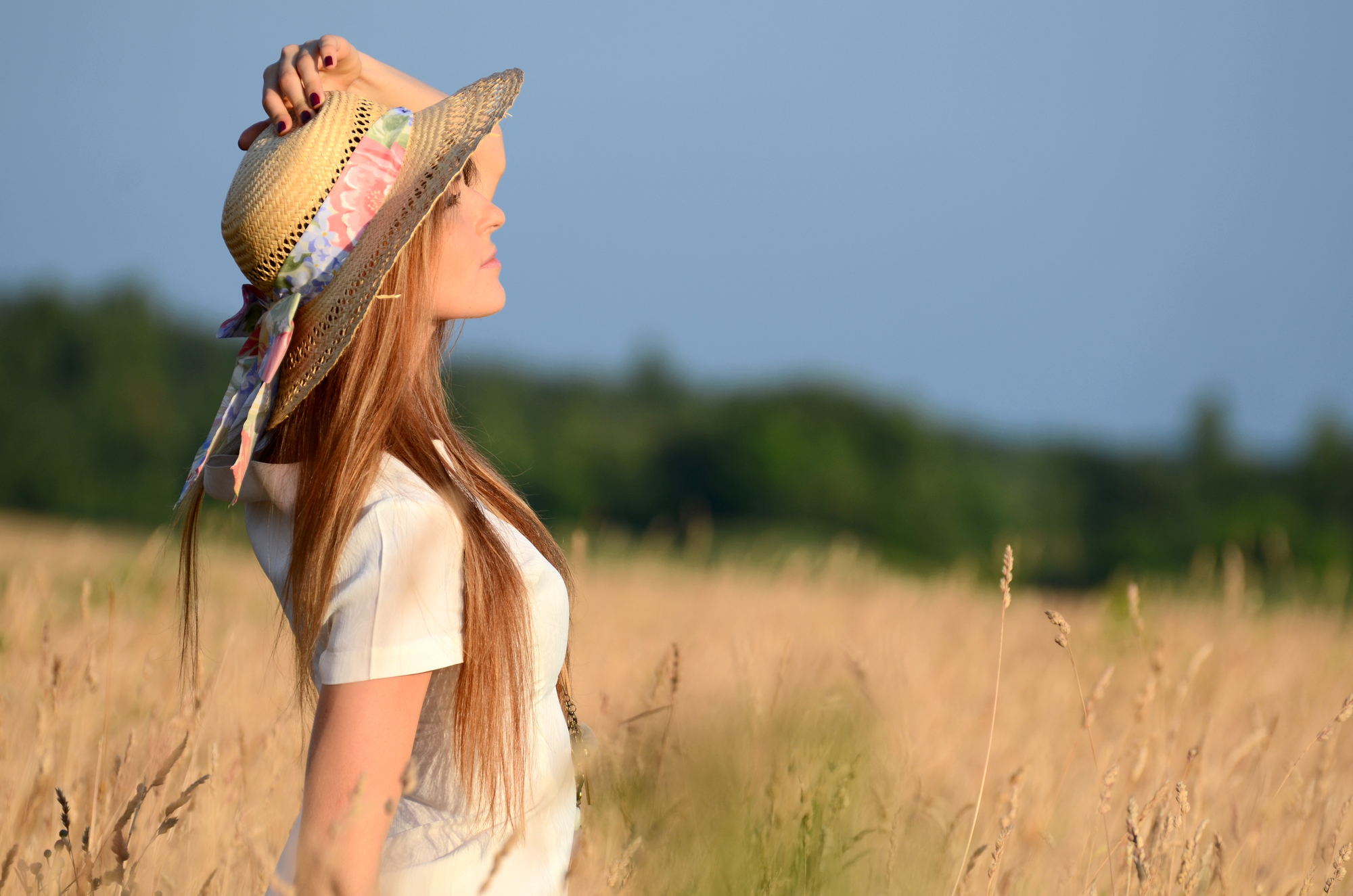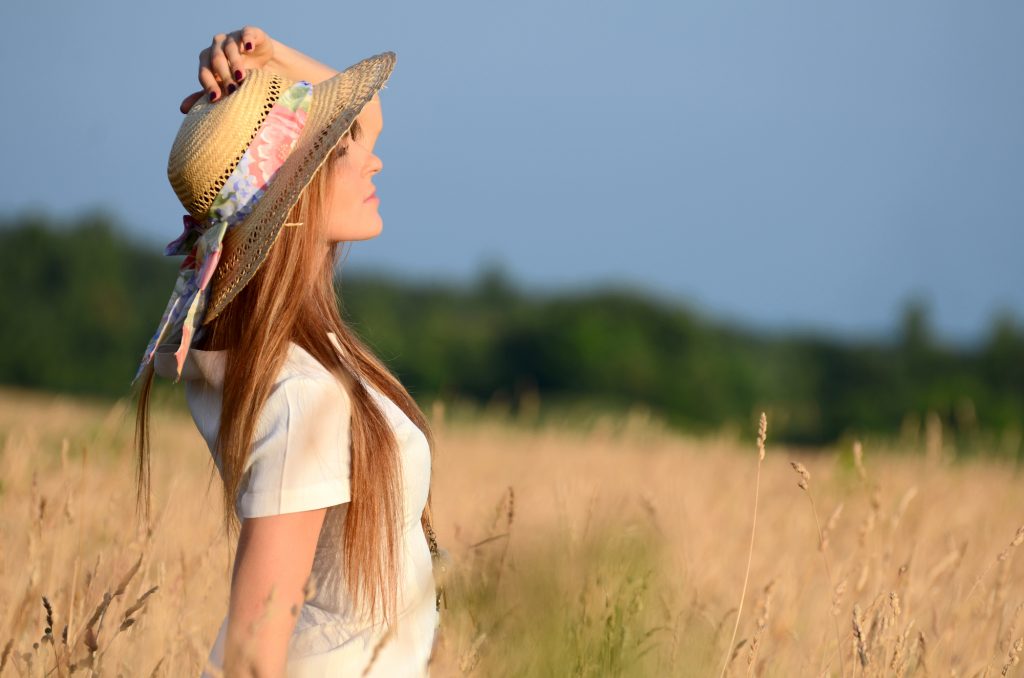 This post may contain affiliate links through which Club31Women might get a small compensation – with no additional cost to you.  See my disclosure policy here.
Any mom sees it on a daily basis… Her toddler's demand for constant attention. Her pre-teen's paranoia that everyone at school dislikes her. Her teenager's sensitivity to any perceived criticism at his life's ambitions.
And it only takes a couple seconds in the workplace, on social media, or even in the local church to figure out this glory-seeking plagues adults every bit as much as youth.
As I see it in my children, others around me, and myself, I see the misery preoccupation with self brings. This life goal to fill ourselves up with the measly offerings others give us — it never satisfies. It's never enough. No matter how hard we try to gain our friends' approval, our spouse's appreciation, our mom or dad's respect, or the world's applause, we constantly need more. There's an ache that won't go away.
Even when we think we've arrived, the glory doesn't do what we thought it would do.
Because this glory wasn't meant for us.
We need someone to shake us awake. Pry our eyes open. Someone to shout it from a megaphone, or maybe whisper two inches from our faces: It's not about us.
It's not about us.
Oh, we want it to be. Just like Lucifer wanted it to be when he was heaven's angel of light. Just like Adam and Eve wanted it to be in the Garden of Eden. Just like Jesus' disciples who fought for the left and right seat in the Kingdom of Christ.
It sounds so good. The idea that people would finally realize all we've endured, all we've accomplished, how much we've sacrificed, how great we really are. Yeah, it sounds good to our flesh.
But glory will never settle well in our souls. We're putting the wrong fuel in our tanks. We think we need it, but it will only destroy us.
Glory is too heavy for us. If we receive it, it will crush us.
It wasn't meant for us. It was meant for God.
I am the Lord, that is My name;
And My glory I will not give to another…
Isaiah 42:8
So what do we do?
First, we acknowledge our sin problem.
Father, I have sinned. I'm filled with pride. I don't want to spend my life stealing your glory.
Second, we feed our souls with what they truly need — the love of God.
We don't need glory. We need the love of Christ that washes away our sin and makes us a new creation. Love that came to us while we were still sinners. Love that saves us, changes us, and will one day glorify us. We can revel in that unconditional relentless love.
It defines us.
It fills us.
It will satisfy us!
Lastly, we stop seeking our own glory.
We stop telling our life story as if it was all about us. Because our life stories are really all about Him.
We don't hesitate to share our own weaknesses. We acknowledge that we are where we are by God's grace, not by our own merit or hard work. We include the uncomfortable parts of our story, we become vulnerable instead of airbrushing our stories and making ourselves the heroes and heroines.
God is the Hero. He has rescued us and given us His love. We find ourselves when we are willing to lose ourselves in Him.
For whoever desires to save his life will lose it, but whoever loses his life for My sake will find it.
Matthew 16:25
When we lay down our own imagined glory, and use our lives as mirrors, reflecting God's great glory, we find true life.
It's not about us. Praise God, it's not.
He is worthy. He is glorious. He is good. He is love.
It's all about Him!
For His Glory,