What Will Your One-Sentence Eulogy Be?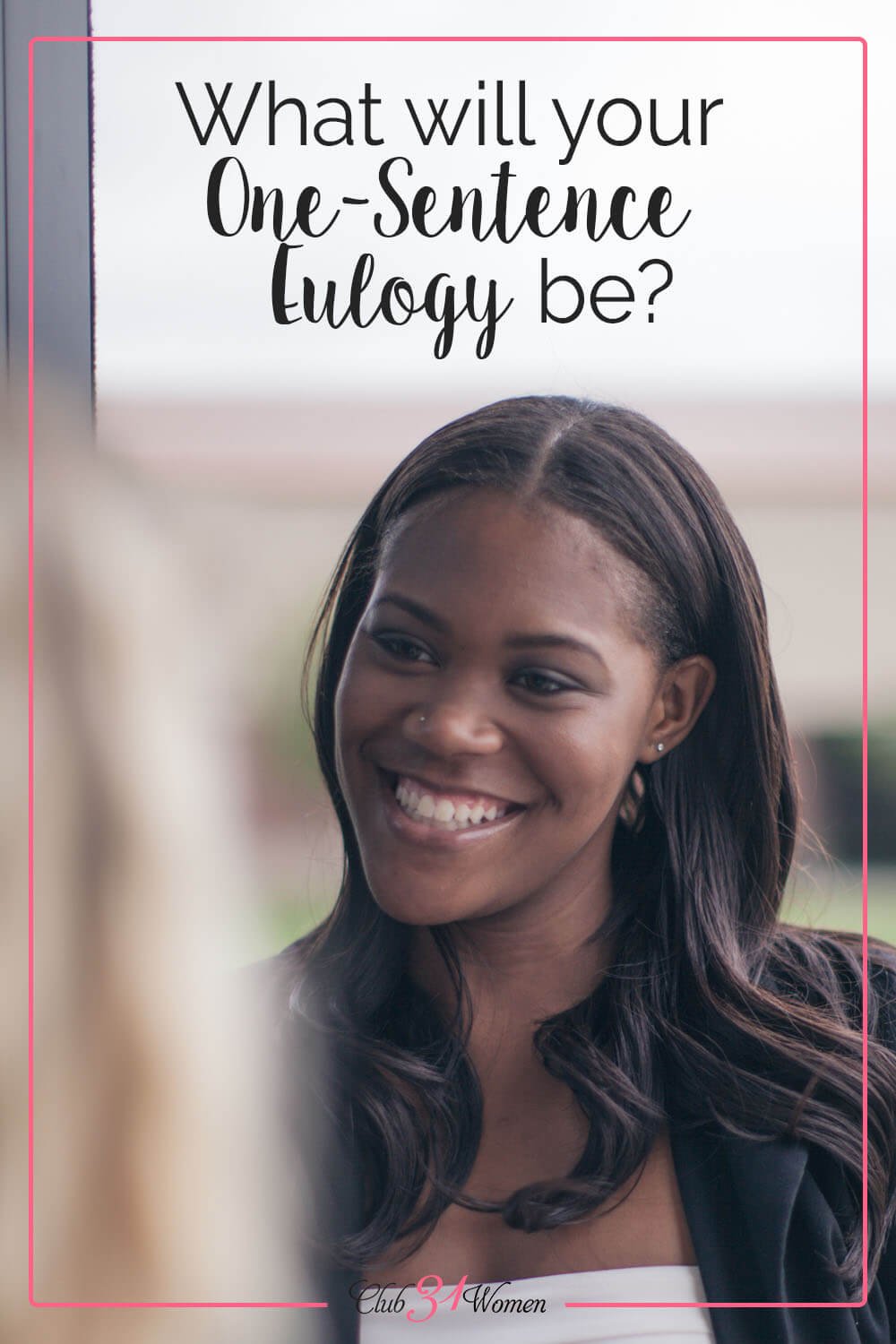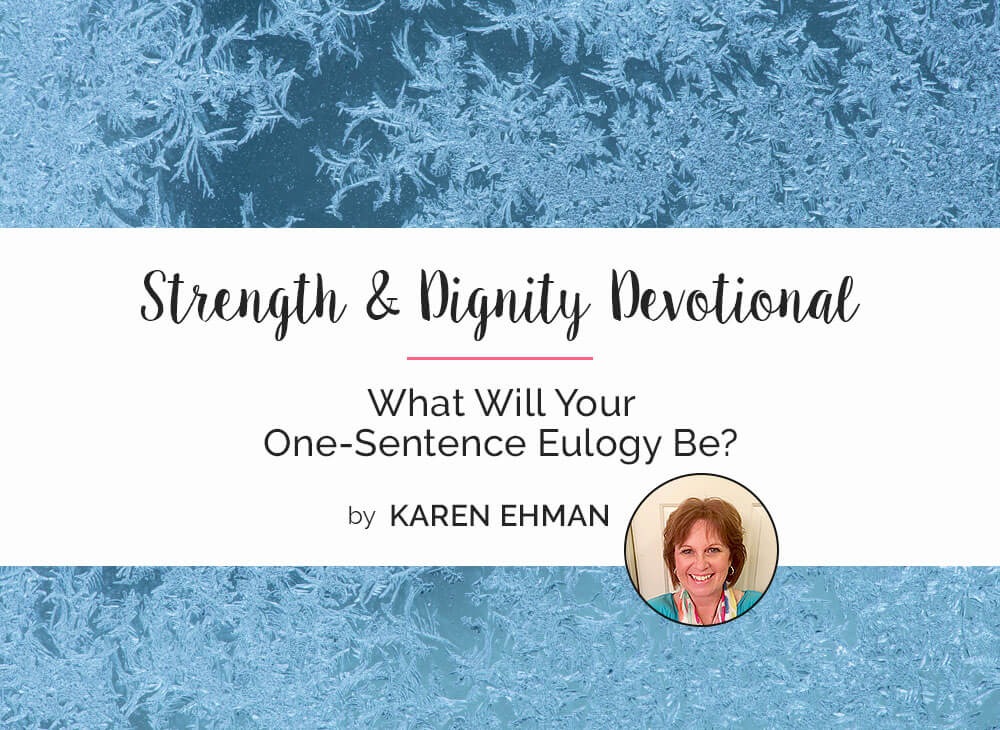 Have you thought of looking ahead just a bit to consider what eulogy you might leave behind?
"Now there was in Joppa a disciple named Tabitha, which, translated, means Dorcas.
She was full of good works and acts of charity."
Acts 9:36 (ESV)
One day, for a "just because" gift, my mother-in-law gave me a rustic barnwood sign stenciled with this simple phrase: "Scatter Kindness."
I hung this inspiring inscription where I'm sure to see it every time I exit my home. We live in a world filled with turmoil, sadness, and despair. Of course, there are pockets of happiness too. On many days, though, it feels like the sadness overshadows the joy. It doesn't take much looking around to find a soul in need of a healthy dose of hope.
I was once told that there are two types of people in the world: those who enter a room full of people and announce, "Here I am!" and those who walk into a room, seek out another soul, and lovingly declare, "Oh … there you are!" It makes me wonder, someday — when I am long gone — will I be remembered as someone who sought to encourage others or sought only to make herself known?
A seemingly ordinary woman gives us a powerful example.
The Bible tells detailed stories of the titans of the faith: Abraham, Joseph, Esther, and Paul, to name a few. But sometimes it gives us an intriguing glimpse of some lesser-known characters, sketching their stories in a simple sentence or two. One character is the New Testament woman named Tabitha.
We meet Tabitha in Acts, where the story of the birth of the Christian church is documented. Tucked away in its pages we find a portrait of a woman who demonstrated how to scatter kindness. I love her short description: "Now there was in Joppa a disciple named Tabitha, which, translated, means Dorcas. She was full of good works and acts of charity." (Acts 9:36, emphasis added)
Oh, how this one sentence shakes my soul and stirs my heart!
While most personal descriptions mention relationships (such as "a wonderful wife and mother") or career accomplishments ("a dedicated nurse") this woman was known for continually looking for ways to scatter kindness. Concerned about the poor, she actively worked to make their lives better. Her actions radiated Christ's love.
A One-Sentence Eulogy
If someone someday was going to record a one-sentence eulogy about us, what would they say? Would they observe about us — like Tabitha — that we were "full of good works and acts of charity"? Were we on the lookout for those who had a much harder row to hoe, or were we more concerned about our own safety and comfort, giving little thought to others?
While sometimes we may think our life is boring, could we see our humble and common circumstances as an opportunity for God's eternal purposes, just as Tabitha did? Could we seek to scatter kindness, discovering an important and fulfilling ministry while displaying the gospel as we do?
Years from now, how will you be remembered? As a, "Here I am!" person or as an, "Oh … there you are!" sort of soul?
Just what will be your one-sentence eulogy?

In His Word
"Let each of you look not only to his own interests, but also to the interests of others." Philippians 2:4 (ESV)
In Your Life
Survey your life for a moment, pondering what actions of yours speak the loudest. What do you hope will be your one-sentence eulogy?

We Recommend
Ever think, "I wish I could do something for them"? Well, discover 101 "somethings" in New York Times best-selling author Karen Ehman's practical new book Make Their Day: 101 Simple, Powerful Ways to Love Others Well. This book will equip you to:
Encourage and celebrate family, friends, neighbors, and even strangers in unique yet doable ways.
Craft an arsenal of ideas for noticing others and making them feel loved.
Make creative memories on holidays, holy days, or on just an ordinary day.
Place people as a priority in your life, displaying the gospel as you do.
Grab a copy (and get the freebies described below) by clicking here.
Let's Connect
Order Make Their Day by February 14th and you'll receive a FREE downloadable PDF of recipes for Valentine's Day gifts such as homemade peanut butter cups, spiced nuts, and dark chocolate-cherry fudge, along with ready-made Scripture tags for photo-copying and creative packaging ideas. Click here to claim your freebies.
Karen would love to connect with you on her website, Facebook, Pinterest, or her favorite place to hang out online, Instagram.