When Life Feels Like a Rollercoaster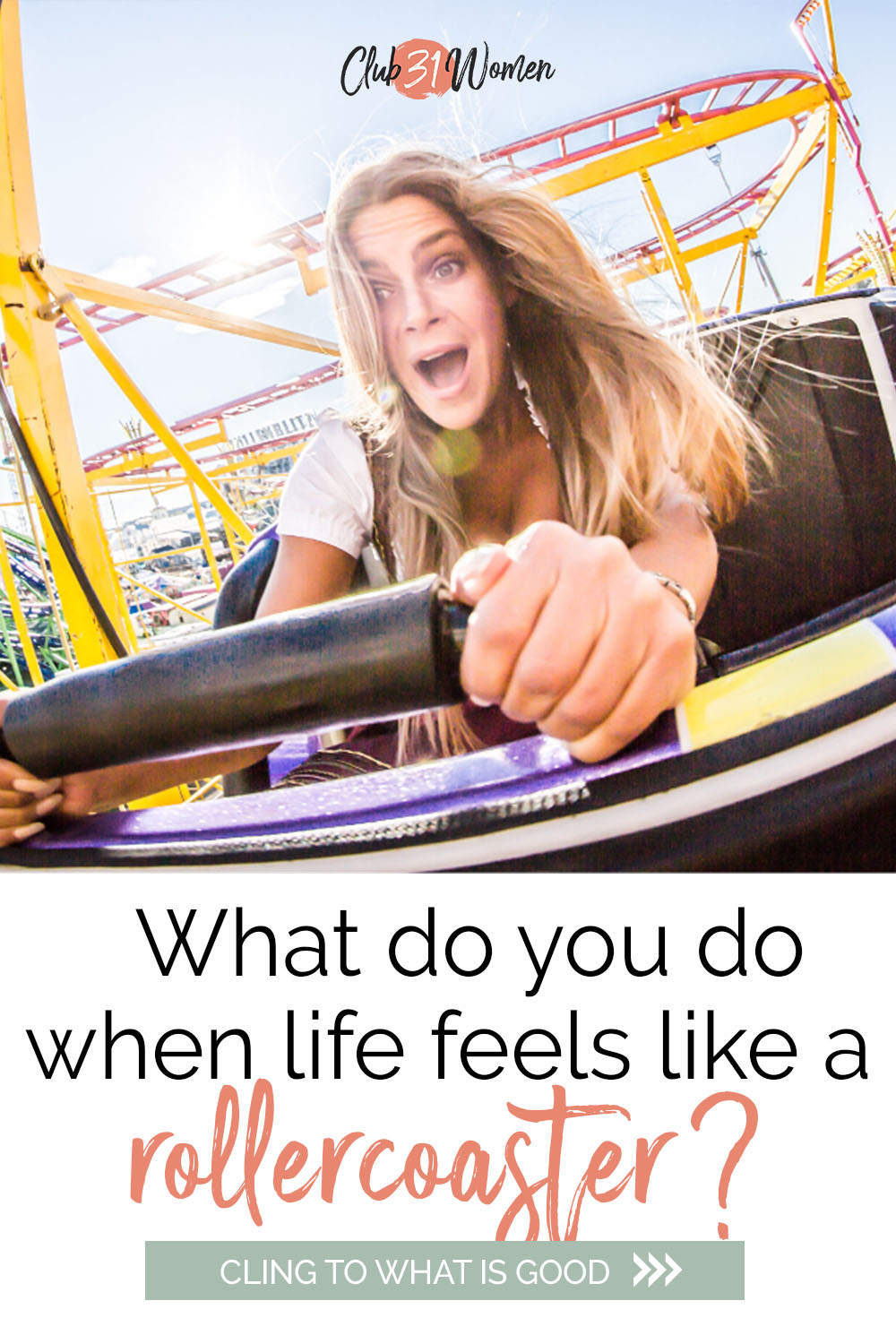 How can we remain steadfast when life feels constantly up and down?
"Let love be genuine. Abhor what is evil; hold fast to what is good."
Romans 12:9 ESV
My family and I recently spent the day at a regional theme park – something we haven't done for a few years. And those years made a huge difference.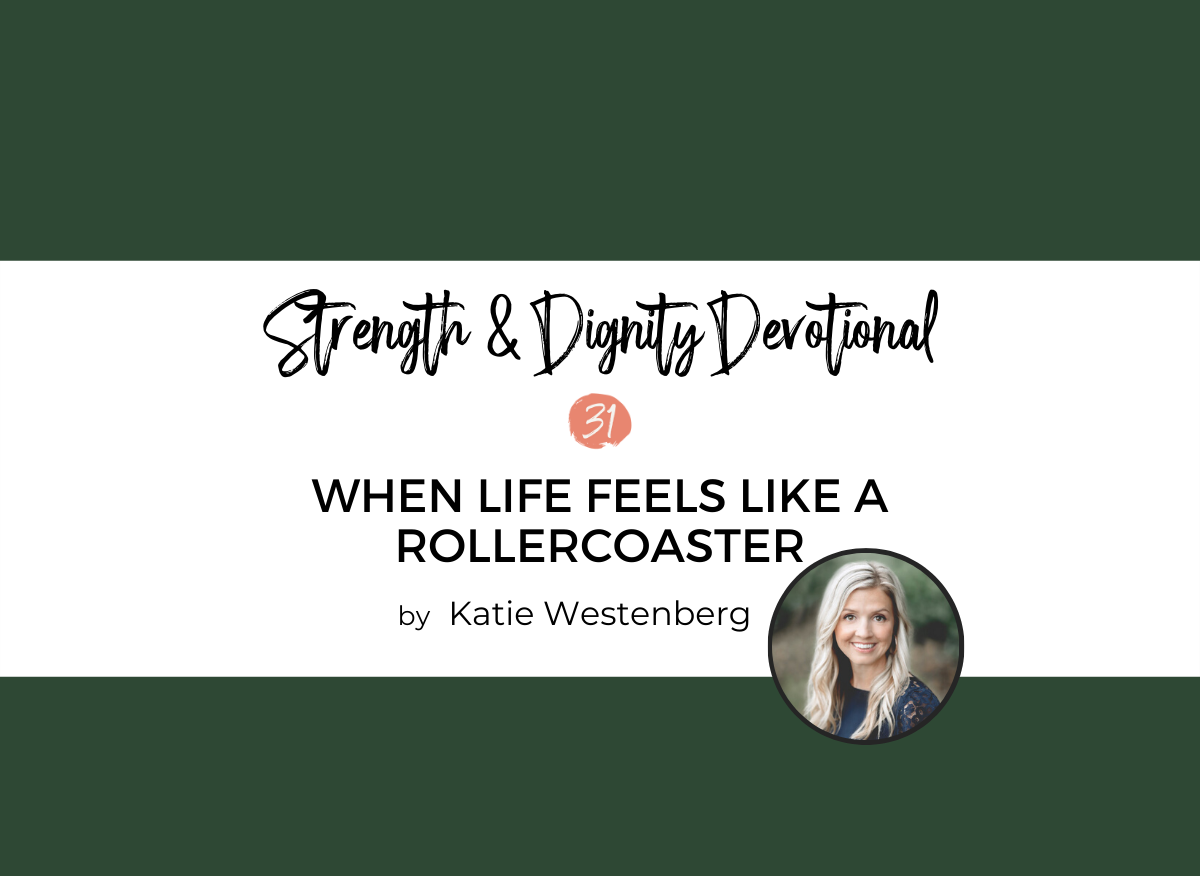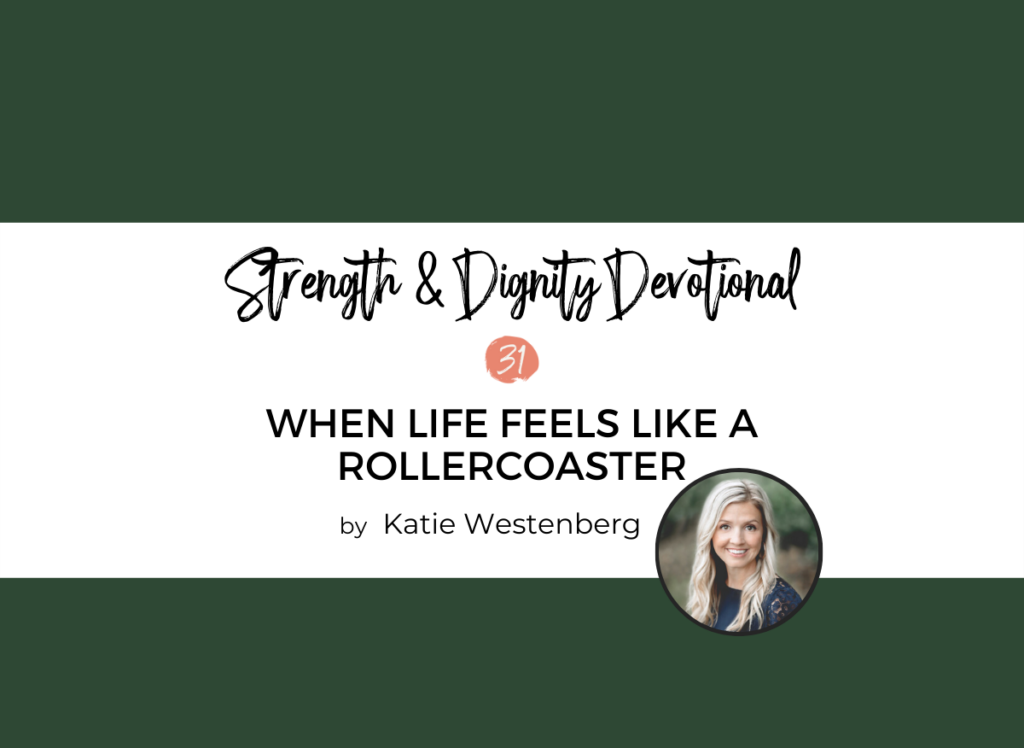 Whereas we found ourselves primarily hanging out in the kid's area during our previous visit, our aging children were more interested in faster speeds, deeper drops, and corkscrews this time around.
Rollercoasters drew the most excitement and attention, they produced the most nerves and uncertainty, and eventually, every Westenberg there went upside down. Every one of us corkscrewed and dropped and whipped and turned. And some of us loved it more than others.
It is interesting to hear my kids tell their stories in the aftermath. One child, in particular, will tell you she loved it. She will tell you exactly which coasters she rode and how many times she got right back in line, while we will remember the death grip she had on every lap bar, her hands fierce as eagle's claws. We will remember her eyes forced shut, her face scrunched tight, contorted for endurance, survival, and only relenting at the ride's conclusion.
Apparently, that is what it means for her to love a coaster.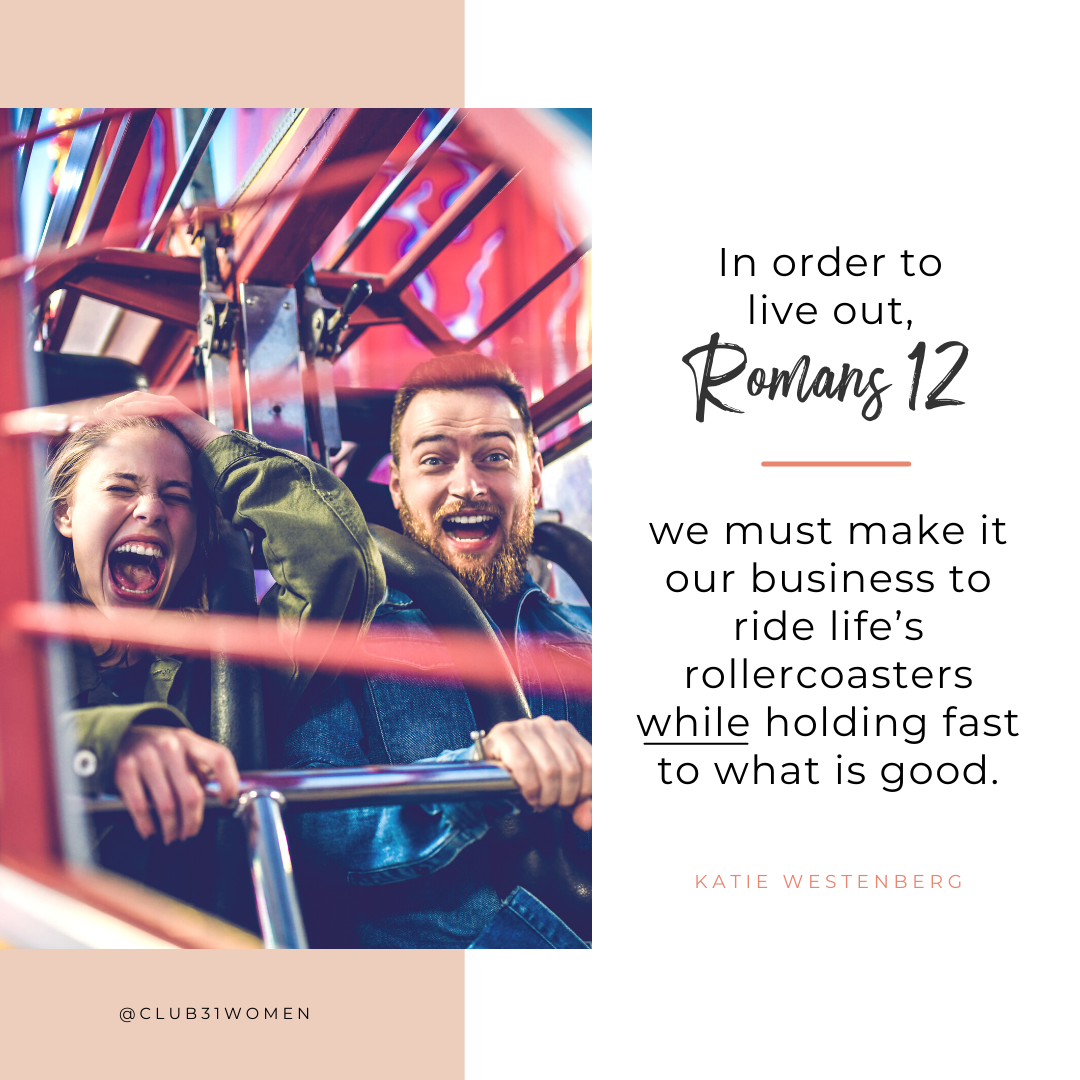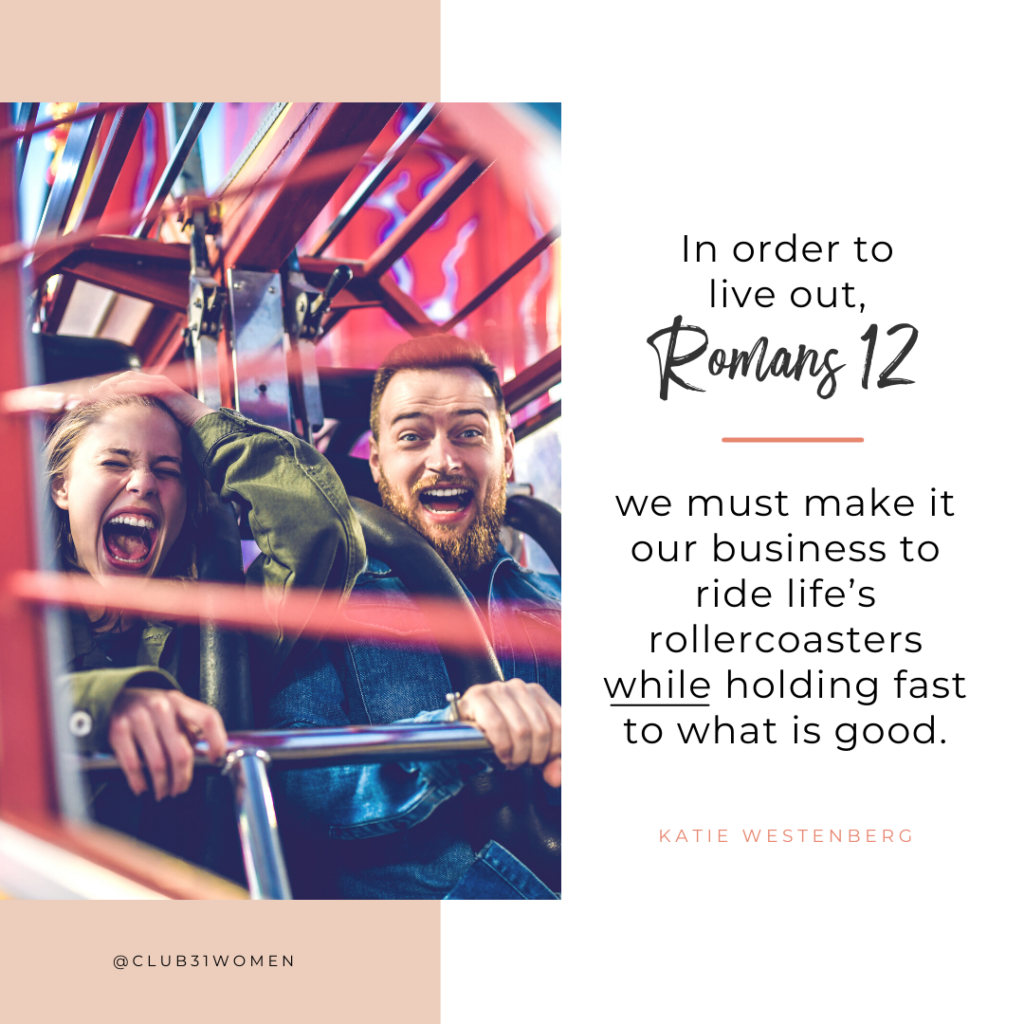 What are you clinging to?
This morning I was reading Romans 12, a passage that feels like the most straightforward instruction, full of clear-eyed reminders when life gets muddy. And I paused at verse 9. "Let love be genuine. Abhor what is evil; hold fast to what is good."

"Hold fast" gave me pause. It doesn't say to love what is good, but rather hold fast to it. Some translations say cling to it. These are active and intentional – precise words. The Scripture doesn't say lean toward or favor what is good. It doesn't say try your best or even just hold on to what is good. The word is qualified – hold fast, tightly, cling to, cleave.
That paints a more specific picture, doesn't it? For me, it paints a picture of a little girl on a roller coaster. It's white knuckles and clenched fist. It's fixed and focused, eyes wide shut. It's a visual I need to see to remember how important this is. It just might take some gritty effort to continually grasp the good.
I don't need to tell you that the world is a strange place to live in lately. You don't need to be reminded of the many evils that are plaguing our world, our country, and trickling down into relationships, threatening, perhaps, what we believed could not be threatened.
I don't need to tell you that sin is tempting, fear is tempting, that biting back when we are offended is very, very tempting. We don't need to be reminded of that, do we? But Paul's instruction to the Romans is certainly what my heart needs to remember here.
Cling to what is good.
Evil is real, temptation is real, brokenness is real, but hold fast to what is good. Grasp it as if your life – your heart and soul – depended on it. Clench your fist around goodness and don't let go, because only then will we be capable of living out the rest of Paul's exhortations in brotherly love, showing honor, living with zeal, being fervent, rejoicing, having patience. Romans 12 is full of good exhortation, friend, but in order to live it out, we must make it our business to ride life's rollercoasters while holding fast to what is good.

It's simple, but not always easy. I know.
Feeding on God's Word more than another news feed might be a good place to start. Hiding His Word in our hearts, rather than hiding from the rest of the world, might be a healthy way to keep clinging. Being an intentional encourager in a world that is a bit discouraging right now, might be a good way to help others holdfast. Let's be reminded and be the faithful reminders. Hold fast to what is good.
In His Word
Can I challenge you to make time to sit with all of Romans 12 today? It's 21 short, actionable verses that teach us how to be about the business of clinging to what is good. I think you'll be surprised how timely these words feel.
In Your Life
What do you tend to cling to in desperate or shaky seasons? How are you tempted to steady yourself? Take a minute to talk those things out honestly before the Lord. Ask Him to train your reflexes to reach for and cling to Him.
We Recommend
For more encouragement on standing with courage when life feels scary, grab a copy of Katie's book, I Choose Brave: Embracing Holy Courage and Understanding Godly Fear. Katie unpacks the truth of God's Word gently, like a good friend, and her words ring of gospel hope.
Let's Connect
You can also connect with Katie on Instagram at I Choose Brave.