Your Most Important Parenting Tool – You'll Want to Use This Week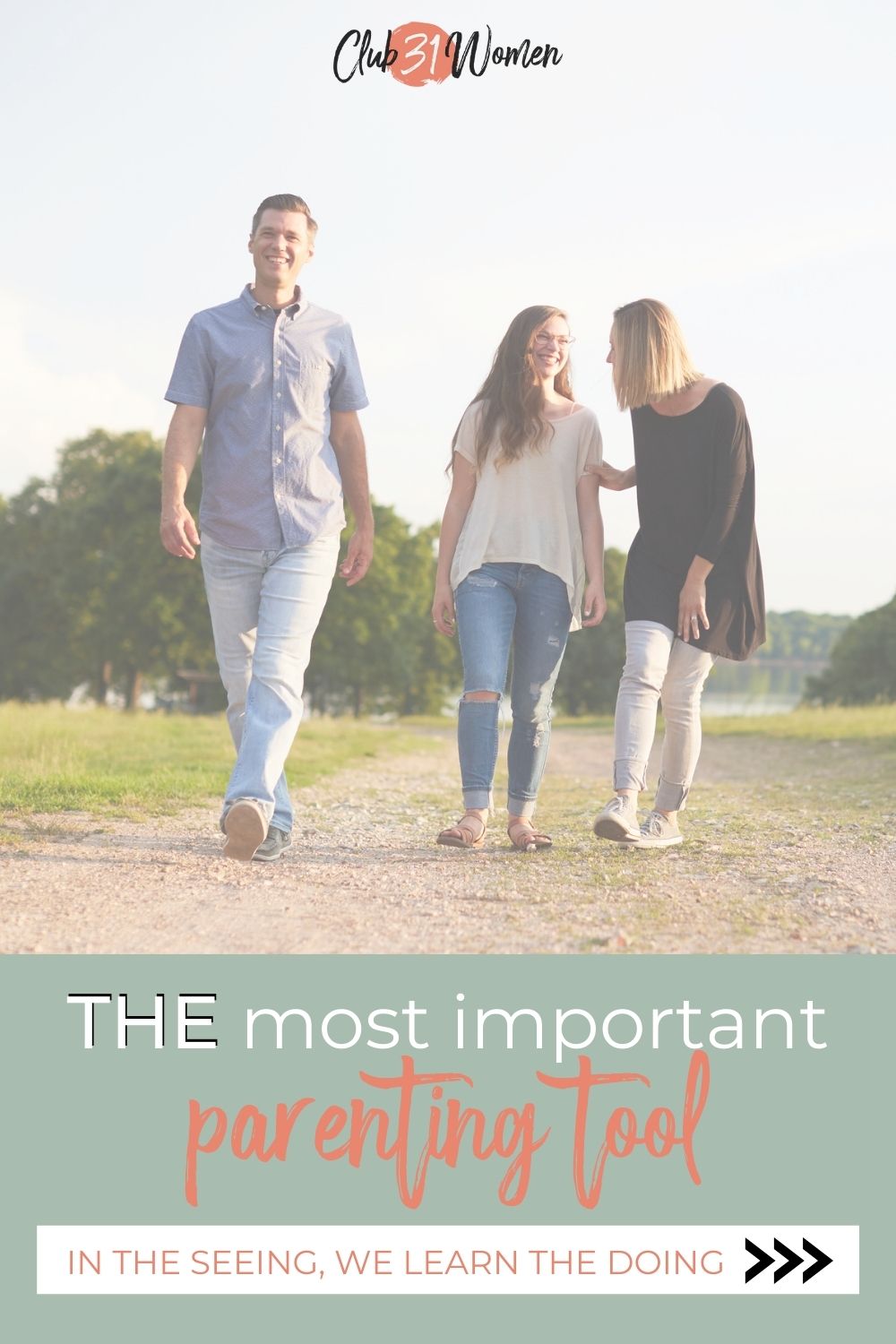 Of all the virtues and lessons we can teach our children as they grow, there is one important parenting tool we have at our disposal.
For as the body apart from the spirit is dead,
so also faith apart from works is dead.
James 2:26
I was in the pew on a recent Sunday morning, following the cadence of the familiar service order, when an emergency alert rang out from numerous cell phones across the sanctuary. The collective reach for phones was reflexive as we all sought to mute the alarm, each of us hoping we weren't the cause of such a disruption. A few stifled giggles broke the communal discomfort, the silence. The interruption was unignorable.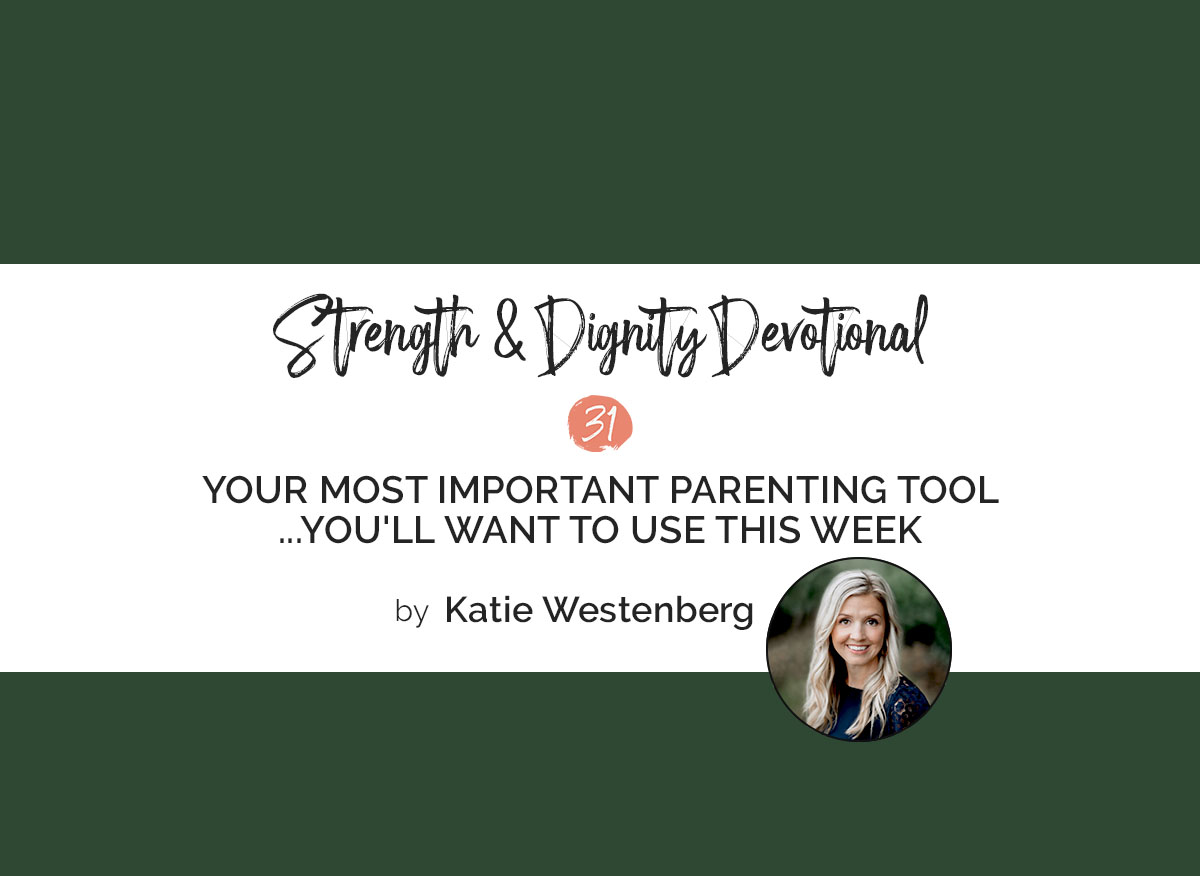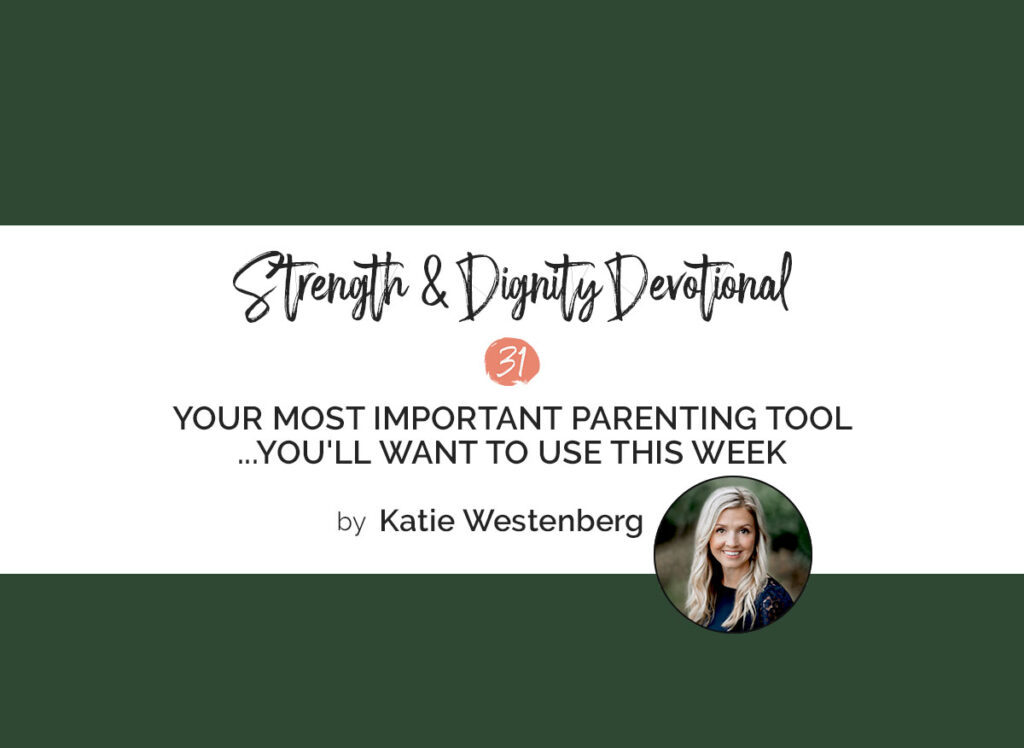 My pastor, a fair bit into his sermon by this point, stood front and center in the midst of our congregation and did not even hesitate in his response. "Okay, someone just read the thing out loud. Read it," he commanded as we all sat a little stunned in front of him. We were clearly not in normal service order any longer and most of us were slow to break pace. Was he serious? But my pastor saw the elephant in the room and was unafraid to address it; we all wanted to peek. We wanted to know what the cause for broad alarm was, so he addressed it swiftly, directly. Smart move, I thought. But that was not his only intention.
A brave soul in our congregation read the mass text aloud and in immediate response, my pastor bowed his head and began to pray. He prayed for God's intervention in this particular situation. He prayed for protection and help and for the lost to be found. He asked God to help us all to be alert and ready if that gold GMC should come our way today, that we might participate in His rescue story. And then, without missing a beat, without a cute joke or even a swift segue, he went right back to preaching his sermon.
But I knew better. In that 60-second exchange, he had just preached one.
Knowing vs. Doing
My kids and I have been studying virtue a little bit lately. We're defining virtue as not simply knowing the right thing, but doing the right thing. It's the doing that makes virtue different. It's next-level knowledge, the kind we put feet to, skin on. But there is often a learning curve to taking what we know and making it what we live. Sometimes the knowledge gets stuck in our brains and gets cozy there. It's apt to get dusty in that faith without works sort of way James writes about. It is a gift to get to watch others live out their faith and be reminded, shown, how it is done. It was a gift to watch technology rudely interrupt our Sunday service, snicker uncomfortably, and shift in our seats for half a second while our pastor met us right there in it, and showed us how it's done.
Last week I was in the car with my teenage son when he brought up an arm's length concern. You know, those concerns that aren't really yours, but they involve people you care about, so they carry weight. He tip-toed around the issue a bit uncomfortably trying to be honorable, but not really knowing how. "I'm not really sure, mom, but something about it doesn't seem right," he told me. And Pastor Cliff's reflex came quickly to mind. "Tyler, we're going to pray. We don't need to dance around details as much as we know we need God's wisdom here. So we are going to commit to being faithful in prayer – that truth may be brought to light, that sin may be exposed, and that God might be glorified."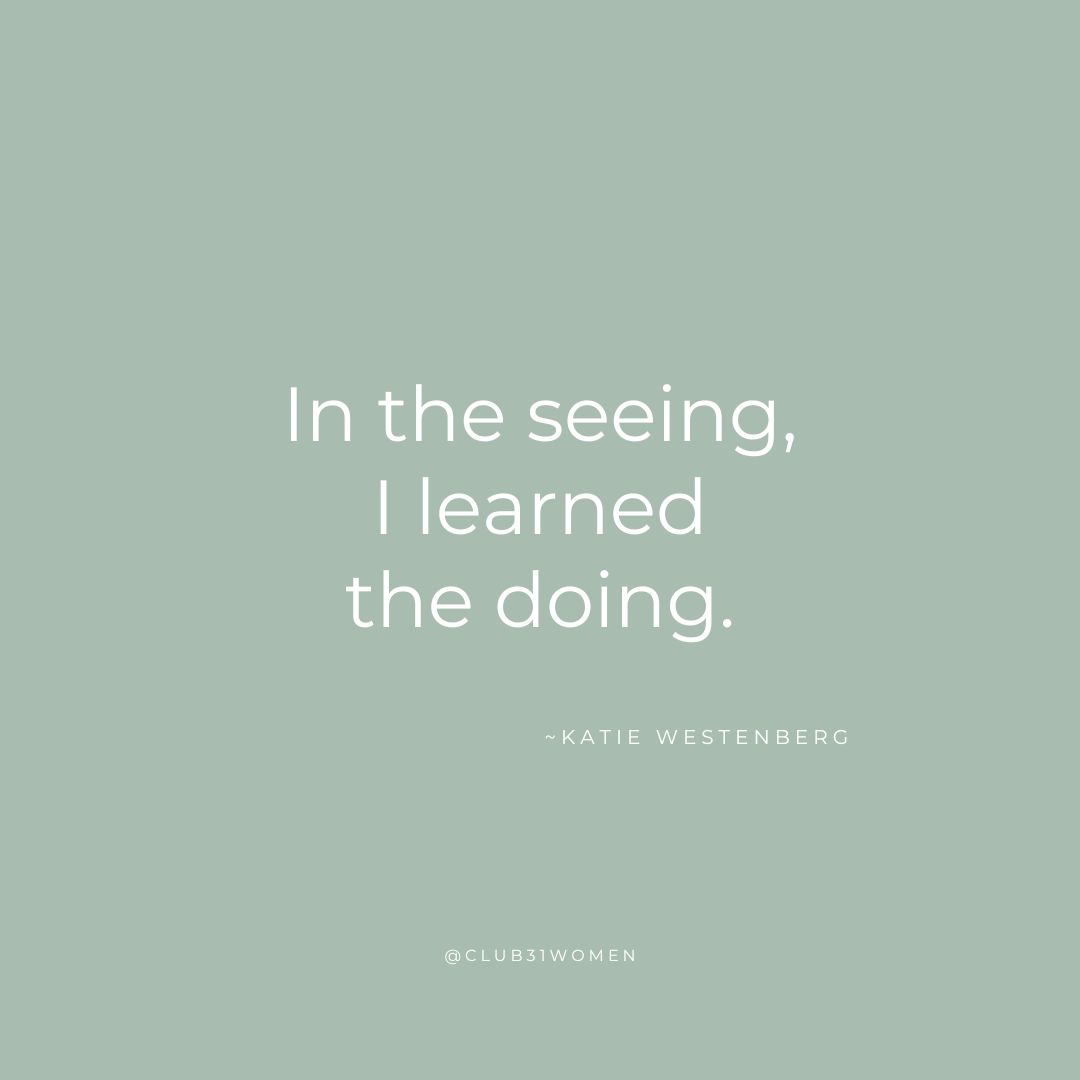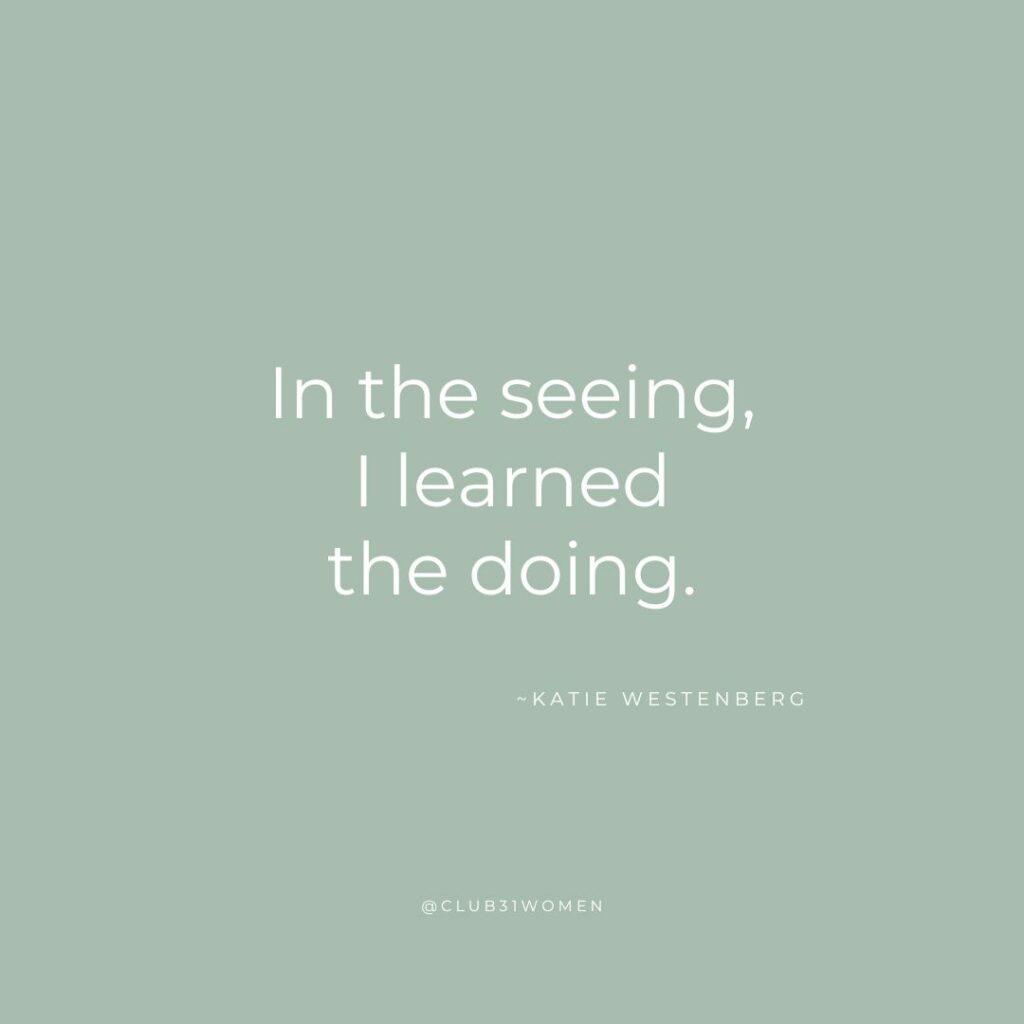 Here's the thing. A few weeks ago, I would not have been as quick to know how to parent in that moment. My son gave me no warning and he hit me with a complicated situation, the kind we adults even struggle to navigate. But thankfully I had just watched my pastor live this out. I saw him caught off guard, by surprise, and know exactly what to do. I saw him lead a whole congregation toward the heart of God in a moment of unexpected confusion. And in the seeing, I learned the doing.
As a mother, there are a thousand things I want to tell my kids and teach them about God, about virtue, about people, about life. But the things they will remember will be the things they saw me live. Your life, your responses to all the unexpected things that land in your path, might just be the most important parenting tool at your disposal. Let's keep reaching for Christ, making Him our reflex. It honors Him and preaches a sermon we may never even know we are preaching.
In His Word
Therefore, my beloved, as you have always obeyed, so now, not only as in my presence but much more in my absence, work out your own salvation with fear and trembling, for it is God who works in you, both to will and to work for his good pleasure. Philippians 2:12
In Your Life
Has turning to Christ in the unexpected become your reflex?
How can you live that out in front of your kids, your grandkids, friends, or other family?
We Recommend
Katie's book I Choose Brave gives biblically sound encouragement on how to live with godly courage when life is messy.
Let's Connect
Connect with Katie and be encouraged as she shares the truth of God's Word regularly on Instagram at I Choose Brave.