For the Girl Who Doesn't Have Much to Say On Father's Day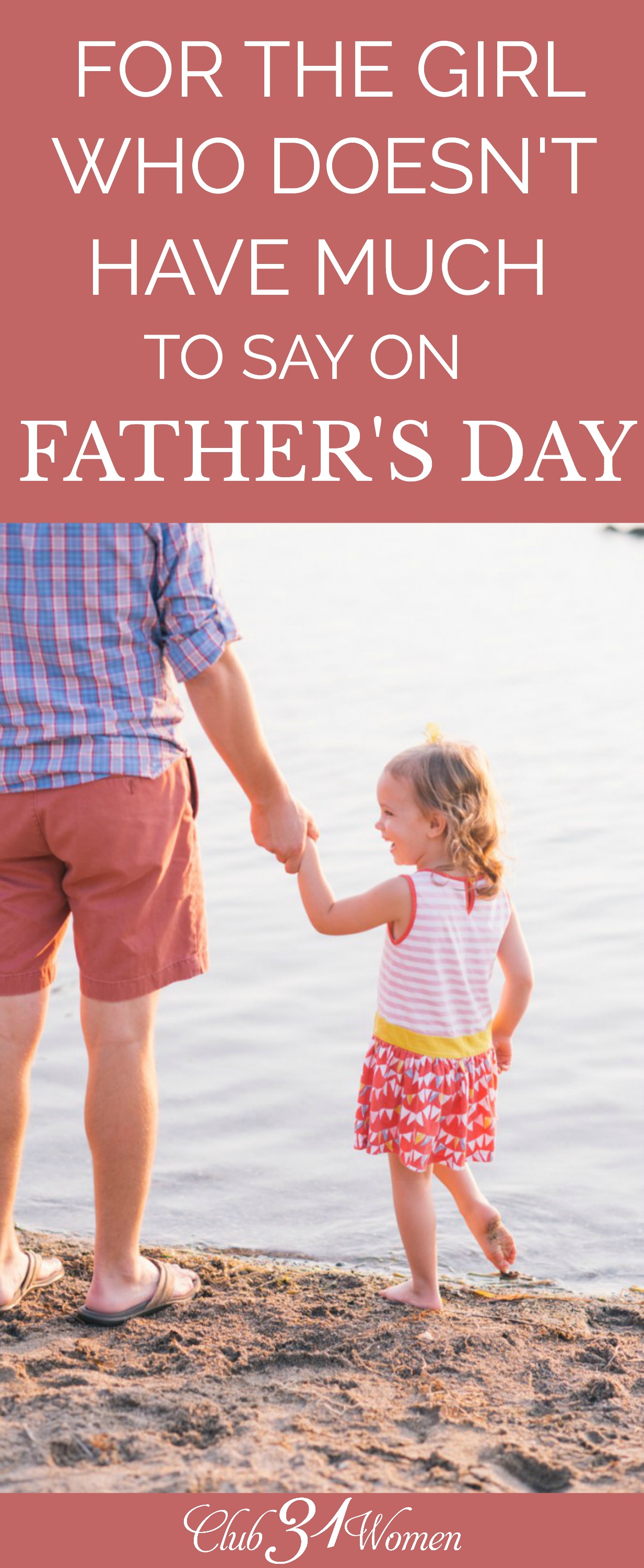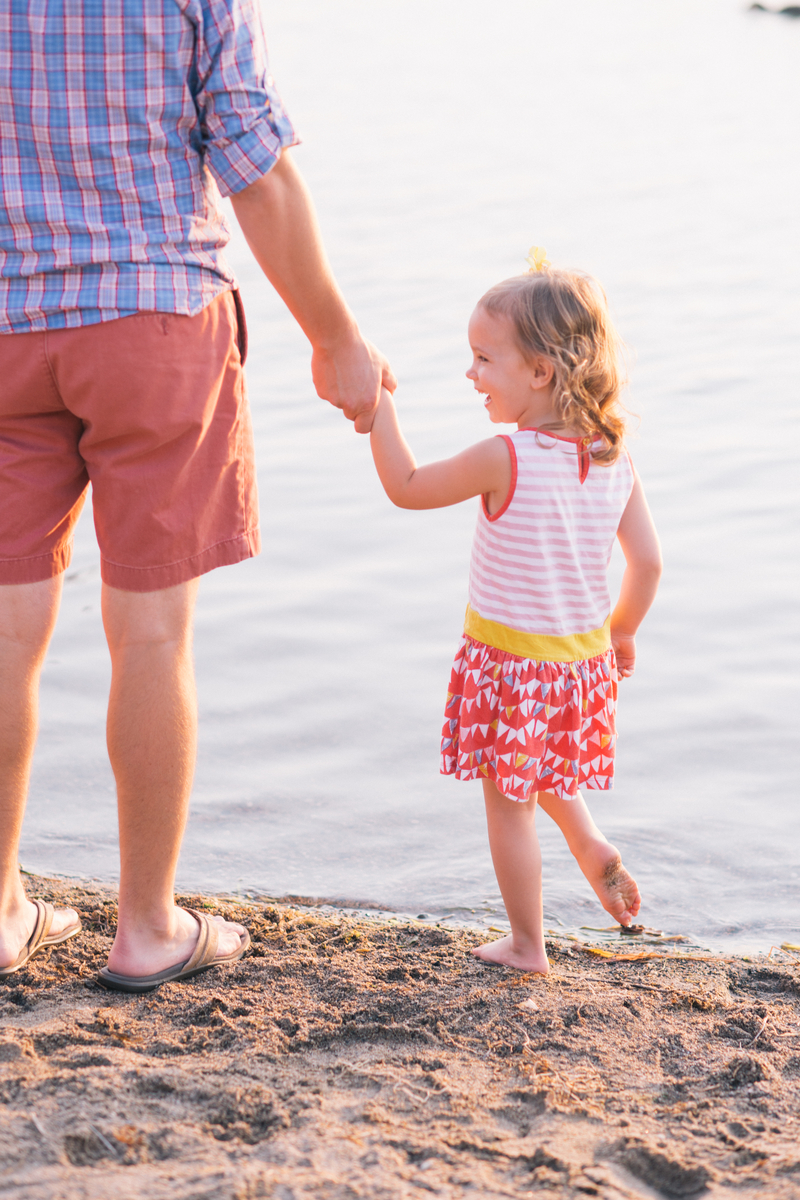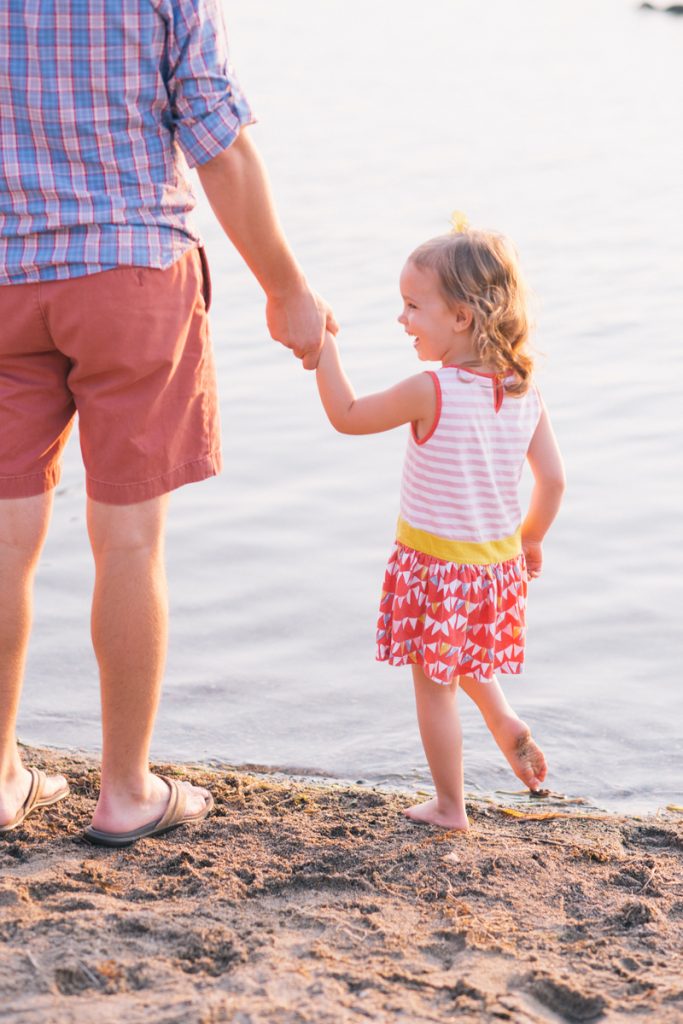 This post may contain affiliate links through which Club31Women might get a small compensation – with no additional cost to you.  See my disclosure policy here.
You would think that my fondest memory would be all the trips to Disneyland.
Because there were dozens of those.
My dad was -and still is – a big fan of Disneyland and we lived only a short distance away.
But somehow that's not what stands out in my mind when I look back on my early years.
What I remember most was meeting him after work and our walk home together.
Dad was part of a car pool and commuted every weekday the long, slow trip to downtown Los Angeles – and then back home again. The guys dropped him off about a mile from our house and so often one of us kids would go down to meet him at the stop.
Maybe my memory is wrong, but I think it was mostly me who went. More than either of my brothers.
I loved that walk home with him.
My dad is a relatively quiet man and not one for talking all that much. But he was a good listener, and I sure never ran out of things to say.
After all, I was only a little girl living in a big world and what's a father for?
And it never occurred to me that he might be feeling tired or strained. That he might want a few minutes of silence to decompress from the stresses of his workday. Or that he might be roasting in his business suit in the hot California sun while I skipped along in my shorts and a cool t-shirt.
Something I never considered back then.
All I saw was his smile when he spotted me and felt his big hand grip mine as we started the warm walk back home.
Yes, Disneyland was fun.
But you can see that this – this walk – was far better than any of that.
So I'm thankful my dad was responsible and kind and always glad to see me.
And that I will have plenty to say whenever Father's Day comes around.
But it might not be like that for you.
Something else I never considered back then.
That not everyone has happy memories of life with their dad.
That maybe you didn't get to spend much – or any – time with him.
That when you look back, you feel mostly pain or regret. Disappointment, rejection, or even fear.
So that when we Christians talk about the goodness of "our Heavenly Father" you just have to take our word for it. The most you can do is try and imagine what a kind and caring father would be like because that certainly wasn't your experience. And while everyone else is trying to find the perfect card for Father's Day, you're left trying to figure out what you could even say on that "perfect" card.
If this is you – or a friend you know – then I have a book I want to share with you. It's by my good friend Christy who had a warm and wonderful relationship with her father (now gone to be with the Lord).
So why would such a book be a blessing to you? Because she understands that not everyone has that kind of relationship with her dad and she's offering to share her good memories with you.
But not merely for the sake of memories, but so that you might have a better understanding of your Heavenly Father.
You'll find a short chapter in My Father's Hands for each of the 52 weeks in the year. Every chapter highlights a simple truth about God our Father and includes a page for you to journal your thoughts about it too. It's a place to ponder, to reflect, and even to heal.
Here are some sample chapters you'll find in there:
Someone to Rejoice Over You
Someone to be Gentle With You
Someone to Stand in Harm's Way for You
Someone to Get You Through A Storm
Someone to Give You a Song
Someone to Hold Your Shaking Hands
And 44 more …..
★★★★★ "Very touching and insightful" Reading through this book gave me the feeling as if I were there living the moment and experiencing all the goodness of a father. I realized that's how I should be when I read my heavenly Father's "love letter." I love the questions at the end of each chapter and the chance to journal thoughts. A quick read, but gives time to contemplate each story and the deeper meaning of a relationship with God, the Father.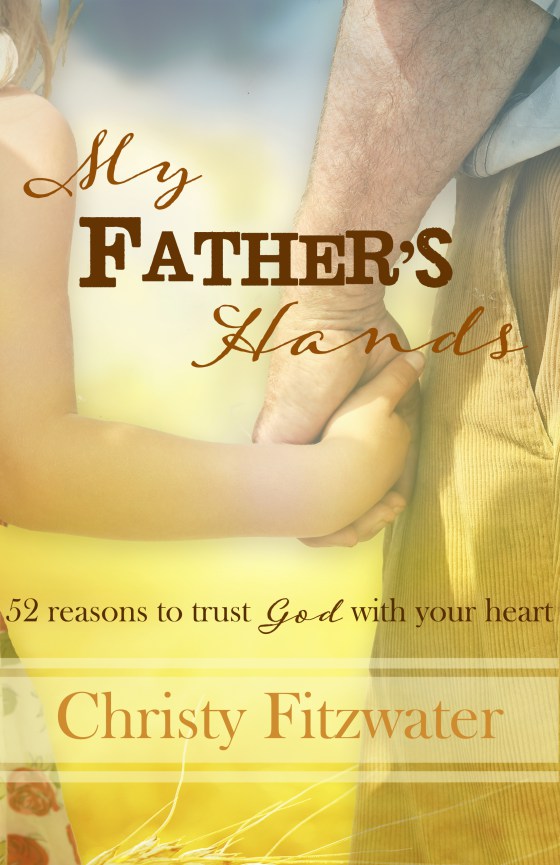 And now I'd like to offer a copy of Christy's beautiful new book to 3 winners of this giveaway. You can enter to win as many ways as you'd like in the Rafflecopter below! Our gift to you for this Father's Day…..
With love,