4 Reasons To Be Still and Calm Your Anxious Heart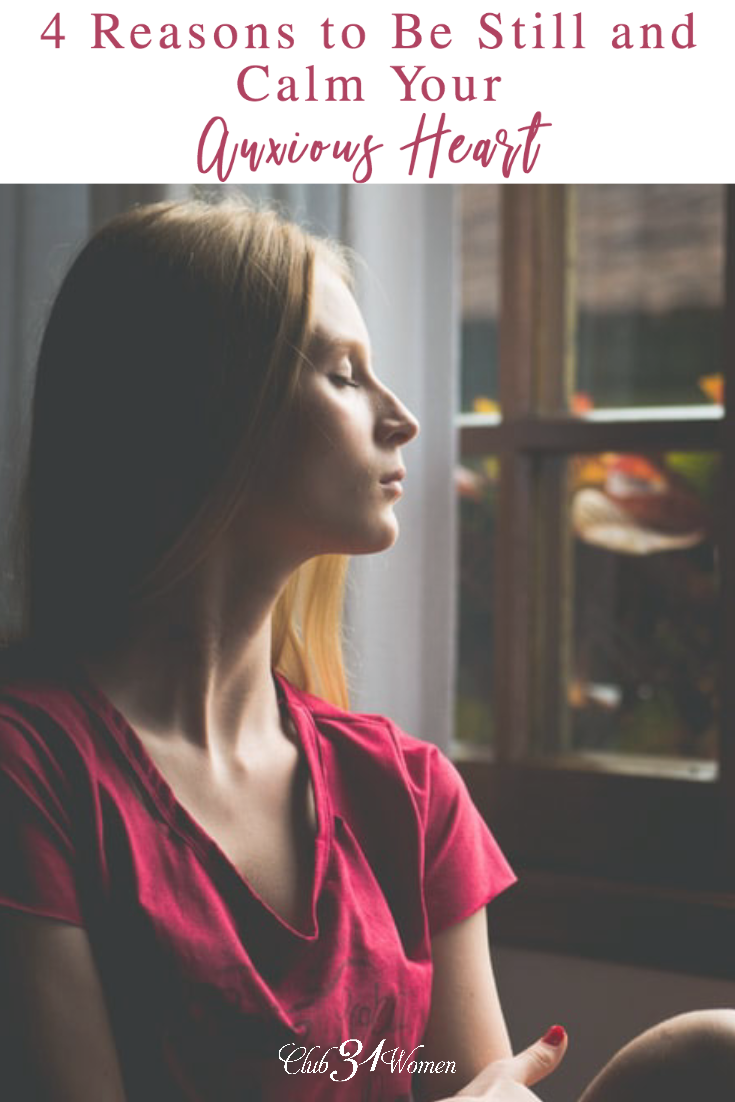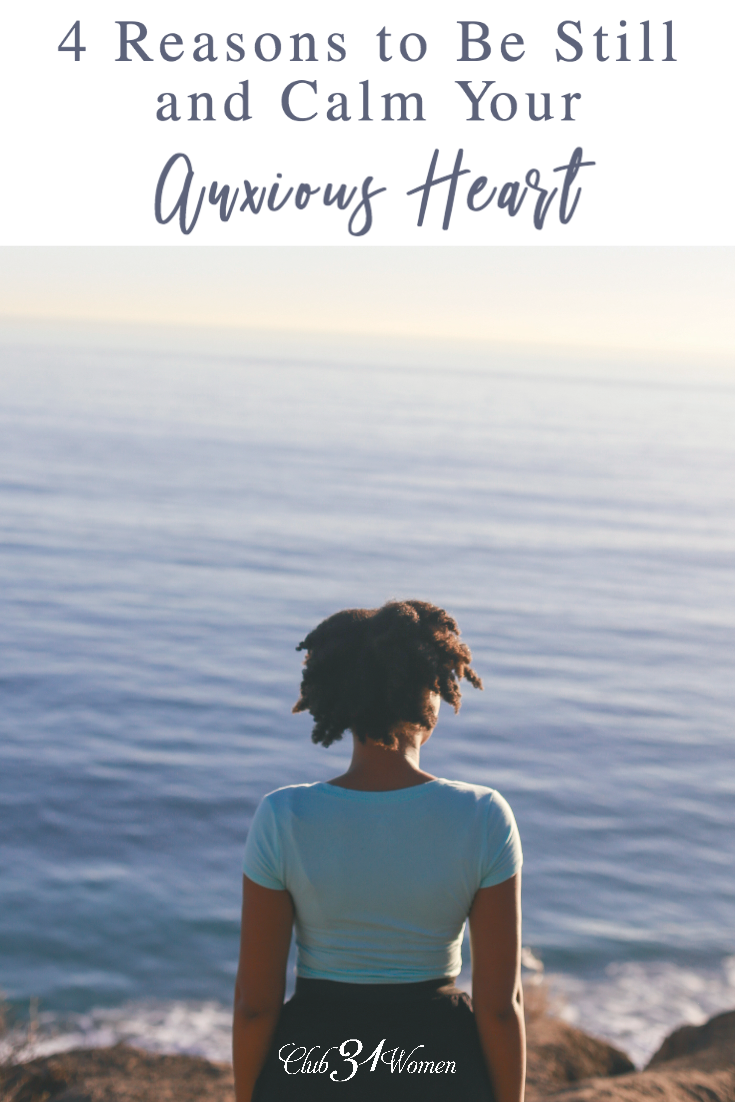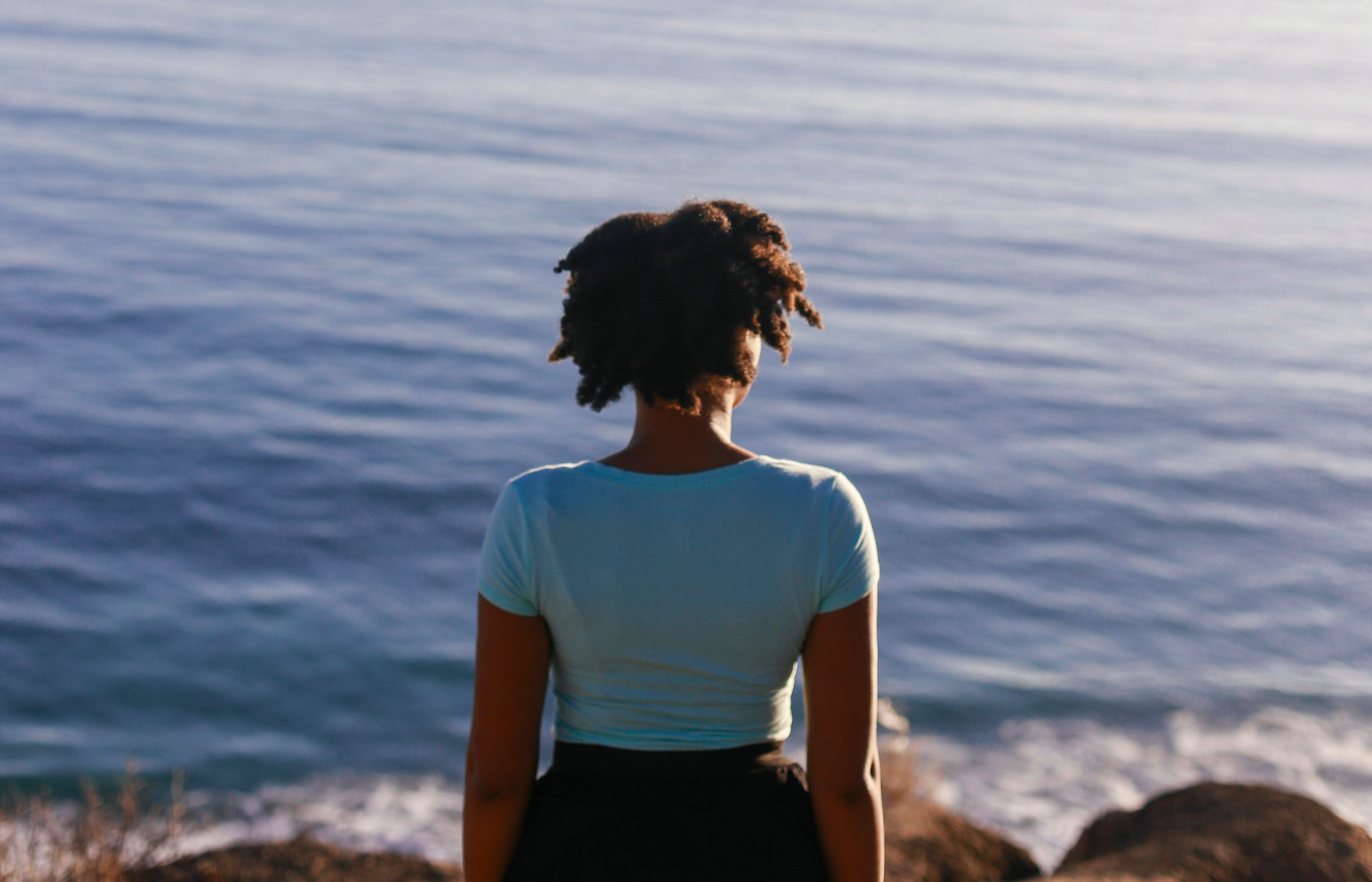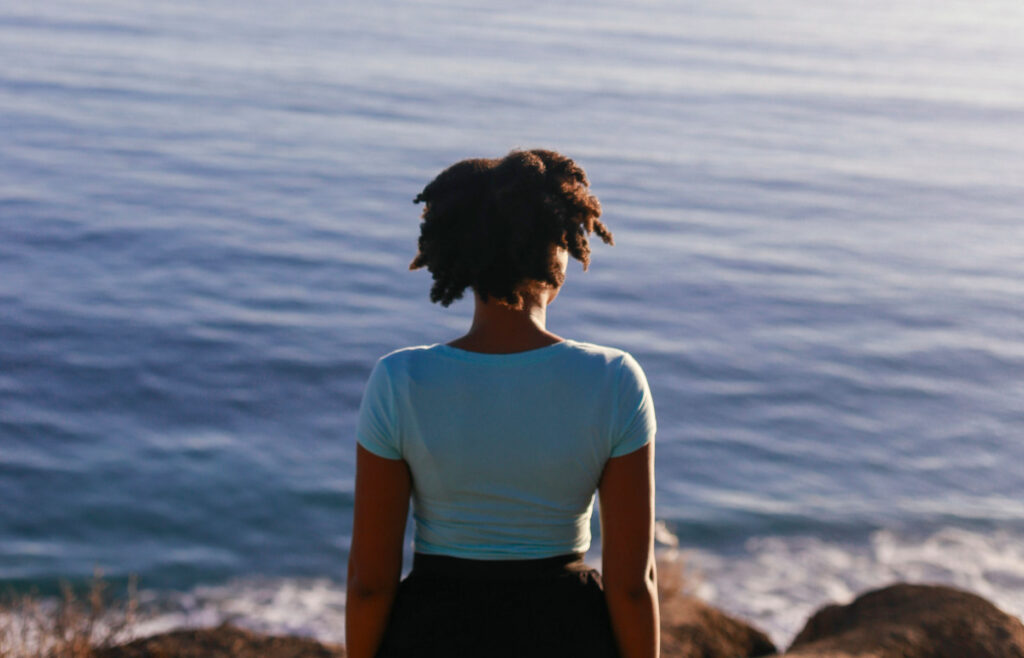 Be still—and know that I am God!
Psalm 46:10
I am prone to worry and be anxious, are you?
That worry usually leads to stress, bad night's sleep, and sometimes bad attitudes towards my family. Through the years I have always come back to Psalm 46 in order to calm my anxious heart.
Here are some things I have learned . . . .
4 Reasons to Calm Your Anxious Heart
1. Be Still – Don't Worry
The command to be still and know that the Lord is God is a direct assault on our tendency to worry and fear. In the midst of pain or uncertainty our minds are quick to go in a million directions making up one worst-case scenario after another. It is exhausting. It's easy to take our eyes off of Jesus when we find ourselves in hard circumstances or see the potential for difficult times. As Peter discovered this guarantees our sinking. (Matt. 14:22,23)
But looking to the Lord who is real, and whose Word is true is what puts solid ground beneath our feet.
The best thing to do when our kids are being difficult or serious illness invades our homes is to quiet our minds and still our anxious thoughts. How? Do you know the promises that God has made to you? Do you really know what it means for God to be with you and for you?
When God says we must know him as God he means we must trust Him and what He has said, then we can be still and calm our anxious heart.
2. Be Still – Don't Complain
How many times have you told your kids not to complain? Yea, me too!
But truthfully I think as adults we complain more than our children and it is ugly. The complainer tells God that what his Hand has given is not good enough. Who are we to accuse God of something like that? We act as though our wisdom and knowledge is so spectacular that God Himself would do well if He listened to us. This is not boldness on our part, but the highest form of foolishness.
Compared to God we know nothing. He can see the beginning and the end, while we can't even see what lies 3 minutes into our future. He knows how the stories of our lives need to play themselves out and He is orchestrating all things to that end, culminating in the salvation of all His people and the glorification of His name through His people.
Therefore we need to be still and trust. Trust that God is powerful enough, kind enough, wise enough, in control enough, and trustworthy enough to work all things out for your good.
Trust that God is God.
3. Be Still – Don't Fight God
There is no wisdom, no insight, no plan that can succeed against the LORD. Proverbs 21:30
I don't think any one of us wants to admit that we fight against God, but we do. Those days that don't go our way and we end up with a bad attitude is a way of fighting against God and his plans. Those moments when we receive hard news and we become angry at God, we are fighting His sovereignty. Those moments where we read our Bibles and we balk at the words we see and refuse to believe and obey. Those are all moments that we fight against God, against His divinity, against His kingship, against Him as Father and against Him as supreme ruler over all.
Be still.
Instead of receiving what God gives through clenched fists let's receive what God says and does with open hands of praise and worship. He knows what is good because He is goodness.
He knows what we need and He knows what it takes to make us holy.
4. Be Still – Don't Be Impatient
I have a lot in common with those dear little children I am trying to raise. I can be so very impatient. I will pray for something and plead that God would act fast and when He doesn't I am tempted to get frustrated, to obsess, grow anxious, and then to try and make it happen on my own. These things spell failure and disappointment.
"Time is short. If our lives are short — then our trials cannot be long."
– Thomas Watson
So we must be still. Our life is a journey through the valley of the shadow of death. From time to time God blesses us with a bit of a respite through health, financial stability, loving friends and family, and easy days.
But there are many days that are hard. They are filled with frustrations, fears, pain, exhaustion, doubt and, illness. God has promised that He will do away with all of this pain.
There are days of endless sunshine and beauty ahead of us, but we must be patient. God is at work in the world and in our lives.
His timing is always perfect.
For God alone, O my soul, wait in silence,
for my hope is from him.
He only is my rock and my salvation,
my fortress; I shall not be shaken.
Psalm 62:5-6
Blessings,
Jen