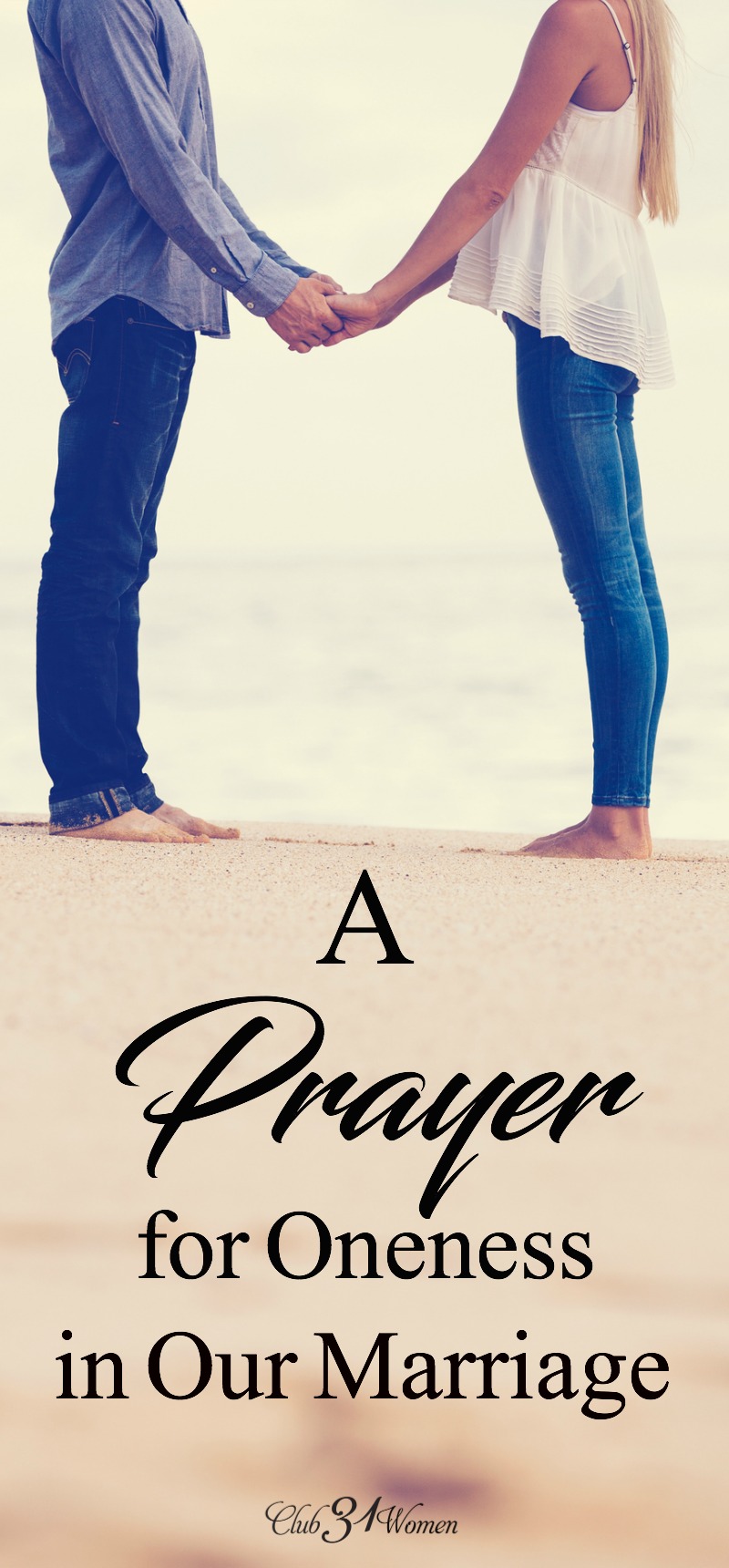 Praying regularly for your marriage is one of the best ways to invest in it.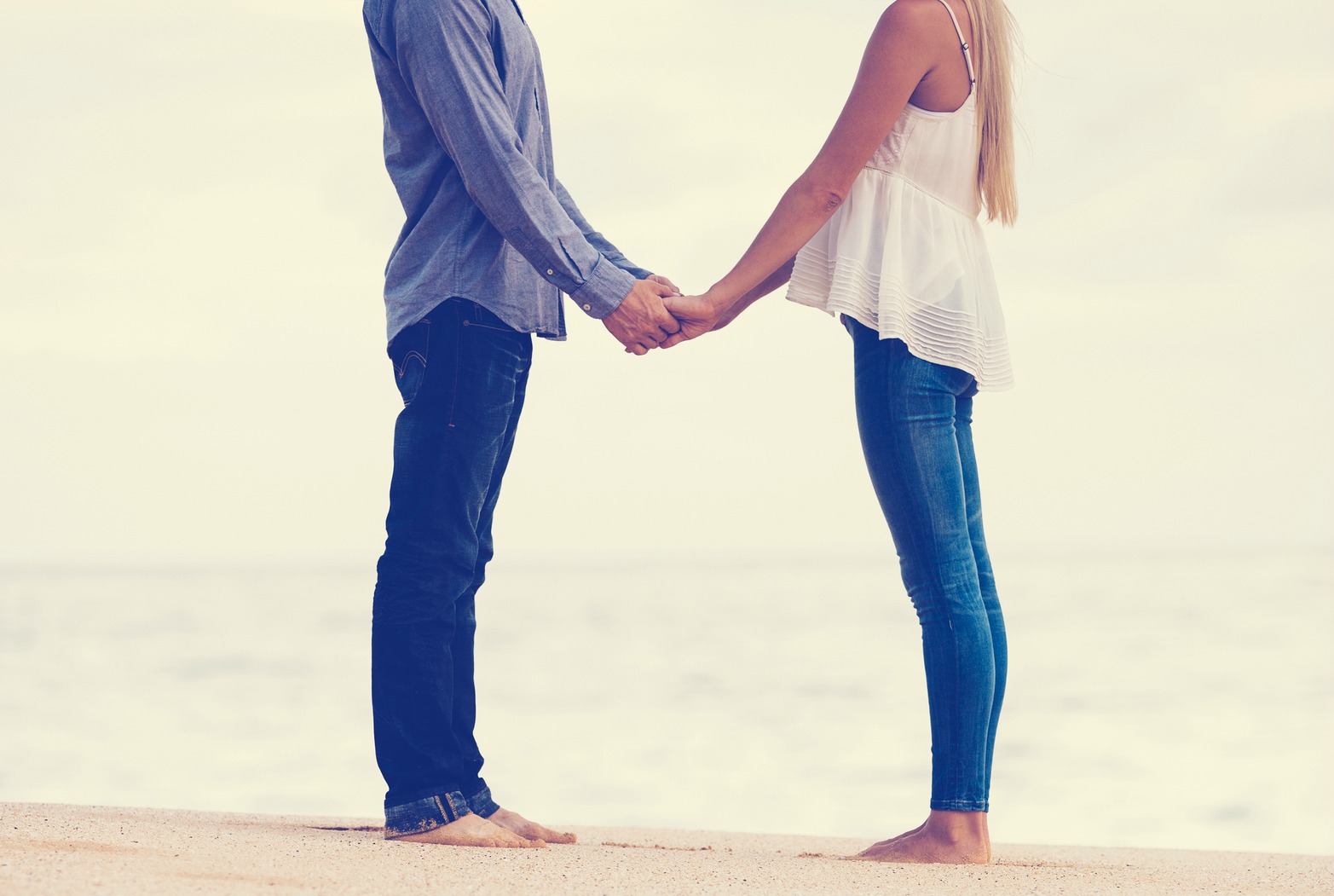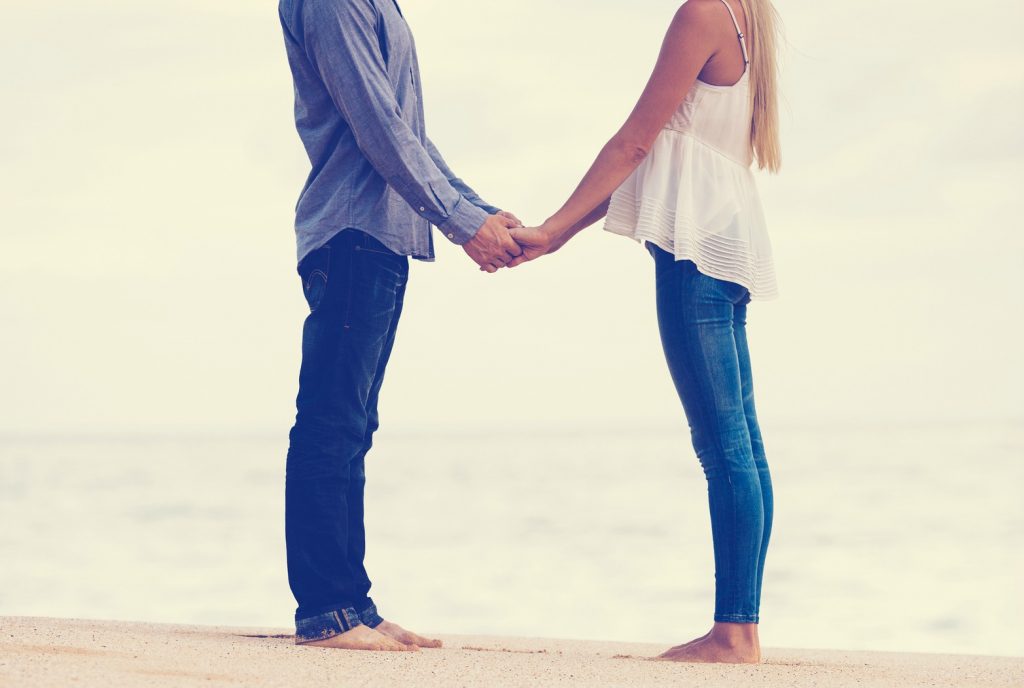 John and I have been married for 46 years.
We have five grown kids-all married and 21 grandchildren. Yes, this still shocks me!
The greatest desire of my heart, and probably yours too, is that my kids will love the Lord and each other. I long for this passion to continue throughout generations to come.
However, I know this will take a lot of prayer, a lot of forgiveness, and a lot of God's grace.
Every Tuesday I focus on praying for our six marriages (5 married kids, plus me and John =12 people. Now, that's higher math!).
Dear Father,
You have called all 12 of us into marriage. It was your creation that you might be glorified by it. Lord, please be protecting our unions.
Give to each of us:
A sweetness of speech
A desire to work through struggles and stick to it when we are tempted to flee
Eyes only for each other
A desire to serve the other
The discipline to quickly forgive and to ask for forgiveness
A sense of how we are fitting together-us two being better than one.
The willingness to really listen and consider the other's view instead of "presuming"
A growing thankfulness for one another
A time to pray together
A time to laugh
Deliver us from:
Taking one another for granted
Failing to appreciate or to build up
Wandering eyes
From those who would tear apart our marriage
From work overtaking relationships
Please:
Keep adding layers and layers of glue into our unions and molding us into oneness.
Amen
My list isn't "done." It's always changing because we'll always need His grace and power to keep growing in our marriages!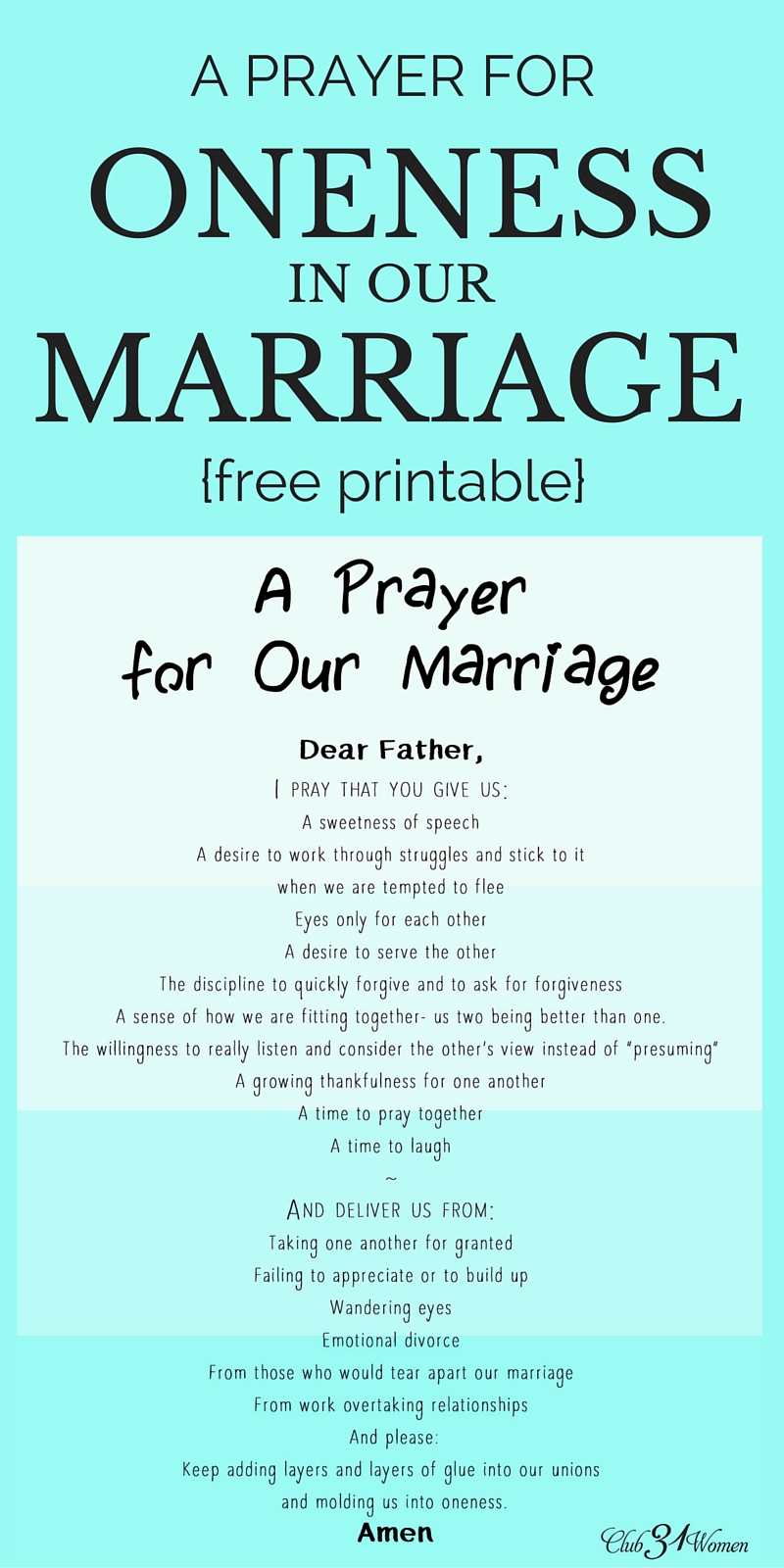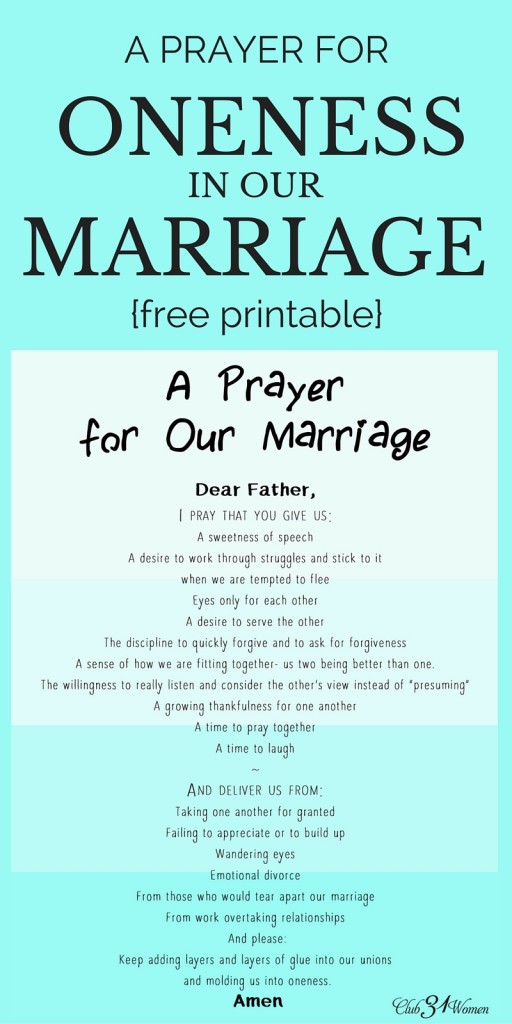 To download the free printable of the prayer, simply click the link below:
Blessings on you and your marriage,
Susan