Are You Longing for a Close, Authentic Church Community?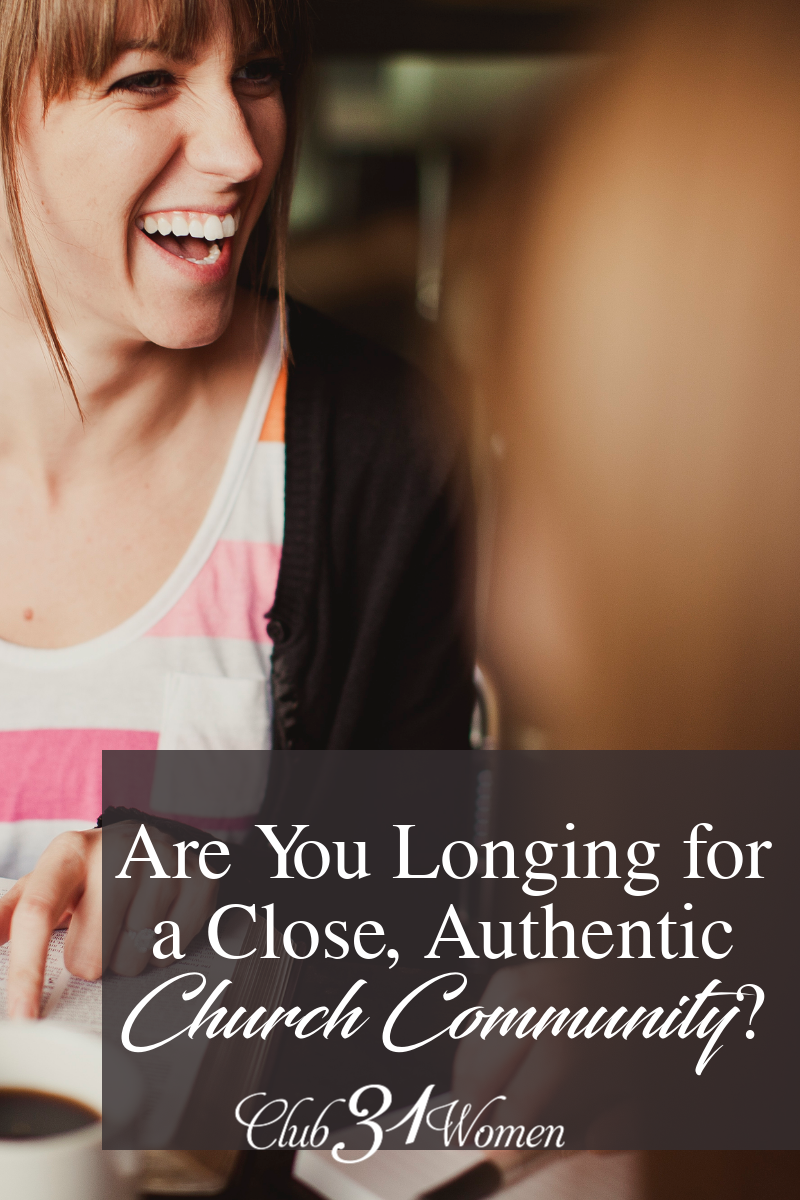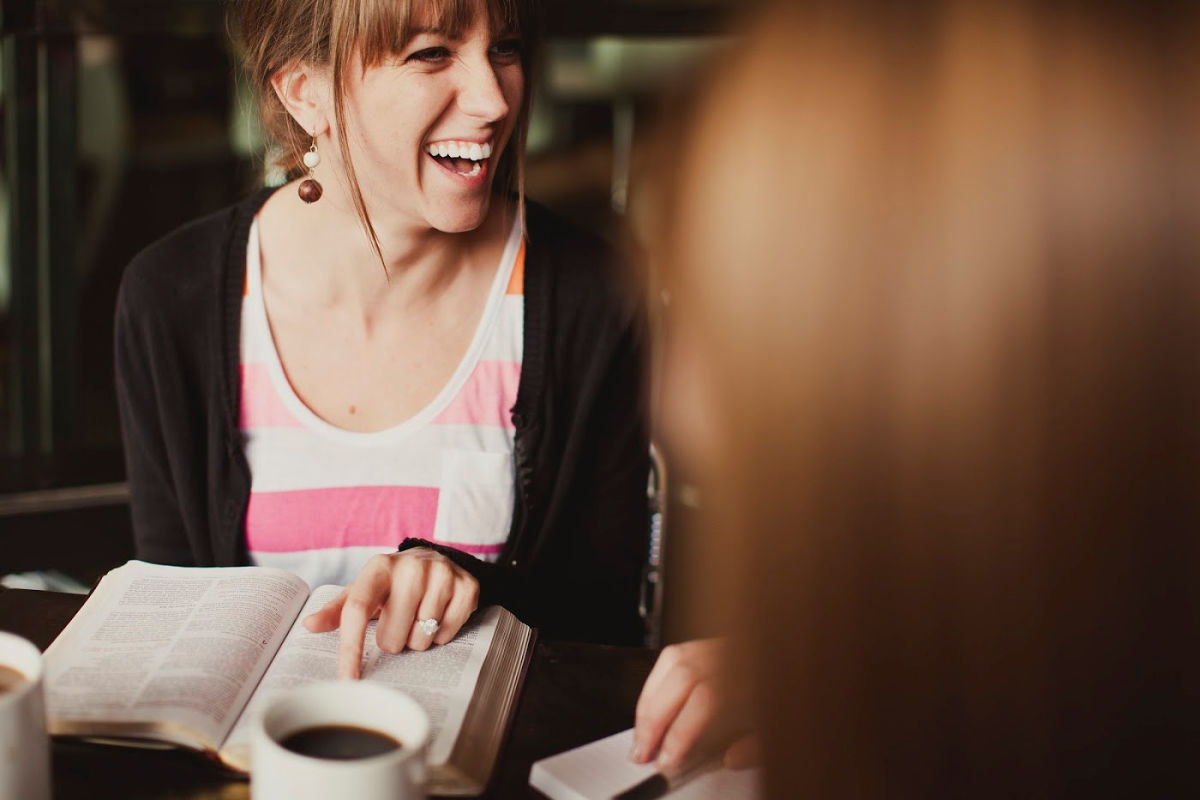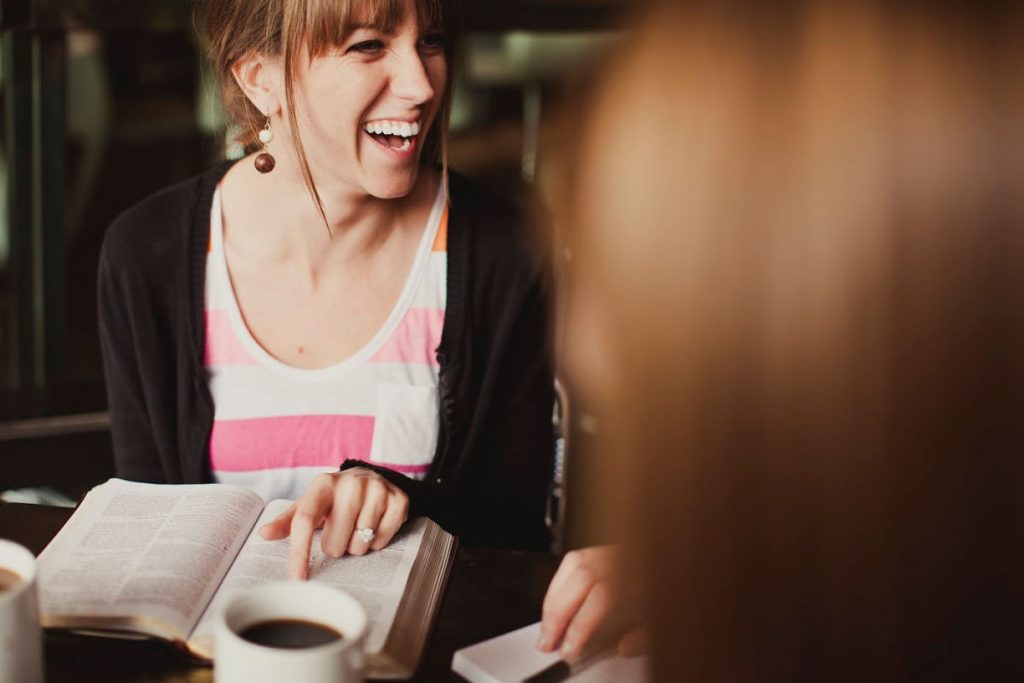 We could hardly be considered "newbies."
Because our family had been attending this same "happening" church for several years.
Nor were we merely "observers" or back-pew church members.
I'd say quite the opposite. We were heavily involved and did everything we could to connect and serve: small groups, Bibles studies, nursery duty, Sunday school, and more.
So why?
Why did I feel like crying in the parking lot at the end of so many Sundays?
How could I feel more lost and alone when I'd just spent the entire morning surrounded by people?
There must be something wrong with me.
That's what I told my husband.
Why did everyone else seem so happy with this arrangement…and I felt so sad?
Something in me longed for a deeper connection. I wanted more than a Sunday hug and a quick "hey" in the lobby.
So casual.
So disconnected.
What I read in the Bible was that as believers, we were to walk with one another. To carry each other's burdens. To love fervently.
And that sounded to me like a whole lot more than randomly bumping into each other in the hallway.
A whole lot more.
What walking with one another looks like
Now we before we get any further, I'd like to clarify something. I am NOT bashing church. How could I as a believer in Christ? (Matt. 16:18, Eph.2:20-22)
But I do think we are sorely missing out on what God intended for us if we are not walking in close, biblical community with our brothers and sisters in Christ.
Did you know there are 69 "one another" verses in the New Testament? That's nearly 70 instructions of how we're to treat one another and think of one another! We're to walk in unity, humility, and love with each other.
Here are only a few examples of the "One Another's" found in the Bible:
Isn't that quite a picture? The idea that we would be this devoted to one another and involved in each other's lives!
What can I do to find a close, loving church community?
Pray about it. Ask God to help you discover (or encourage!) a closer community.
Get creative. Look for ways you can connect at a deeper level with others in your church body.
Consider a change. If after praying and seeking and you feel the Spirit is prompting, then you might end up searching for a church that cultivates those close, authentic relationships.
Everyone's journey is different. For Matt and I, we ended up leaving that large, happening church and eventually started a small home church which has been going on for 16 years now. We're not "perfect" (um, we're made up of people which makes that impossible) but we're growing together, and I'm thankful that we get to walk with one another. Closely.
So if, like me, you're feeling you might be missing out on true, biblical community? I'd encourage you to seek it out. Don't settle for casual, surface relationships. God wants so much more for His people.
Matt and I would love for you to join us on our FAITHFUL LIFE podcast today where we're sharing more about what it means to "walk in fellowship" with each other and how to enjoy the real richness found in deep, trusting and accountable relationships.
FAITHFUL LIFE podcast
Matt and Lisa Jacobson, authors of 100 Ways to Love Your Husband and 100 Ways to Love Your Wife, are the hosts of a weekly podcast to talk about what it means to be a biblical Christian in marriage, parenting, church, and culture. Matt and Lisa offer deep encouragement, along with practical steps and true-life stories, as we grow in walking the faithful life together.
Subscribe to the FAITHFUL LIFE Podcast
Subscribe to the podcast on iTunes, Google Play, Google Podcasts, Spotify, iHeartRadio, Stitcher, Castbox, or (my personal favorite) Pocket Casts. Get notified each week when a new episode is available! New to podcasts...but don't know where to start? It's quite simple. Click here to learn more!