Don't Know How to Pray Effectively? Try Journaling!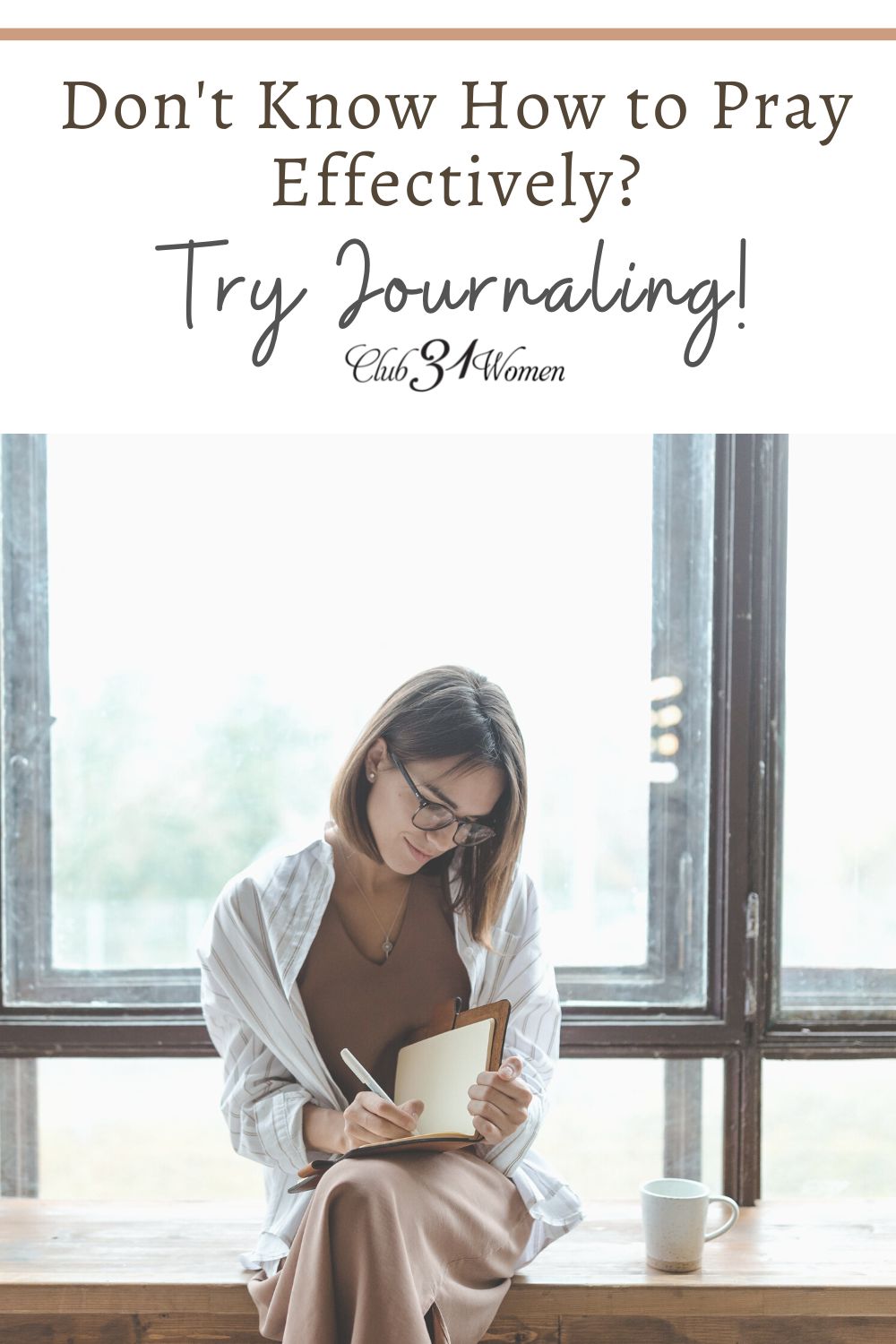 Do you struggle to know how to pray effectively? As you turn your heart toward God, tell him your needs. Your prayers release his power.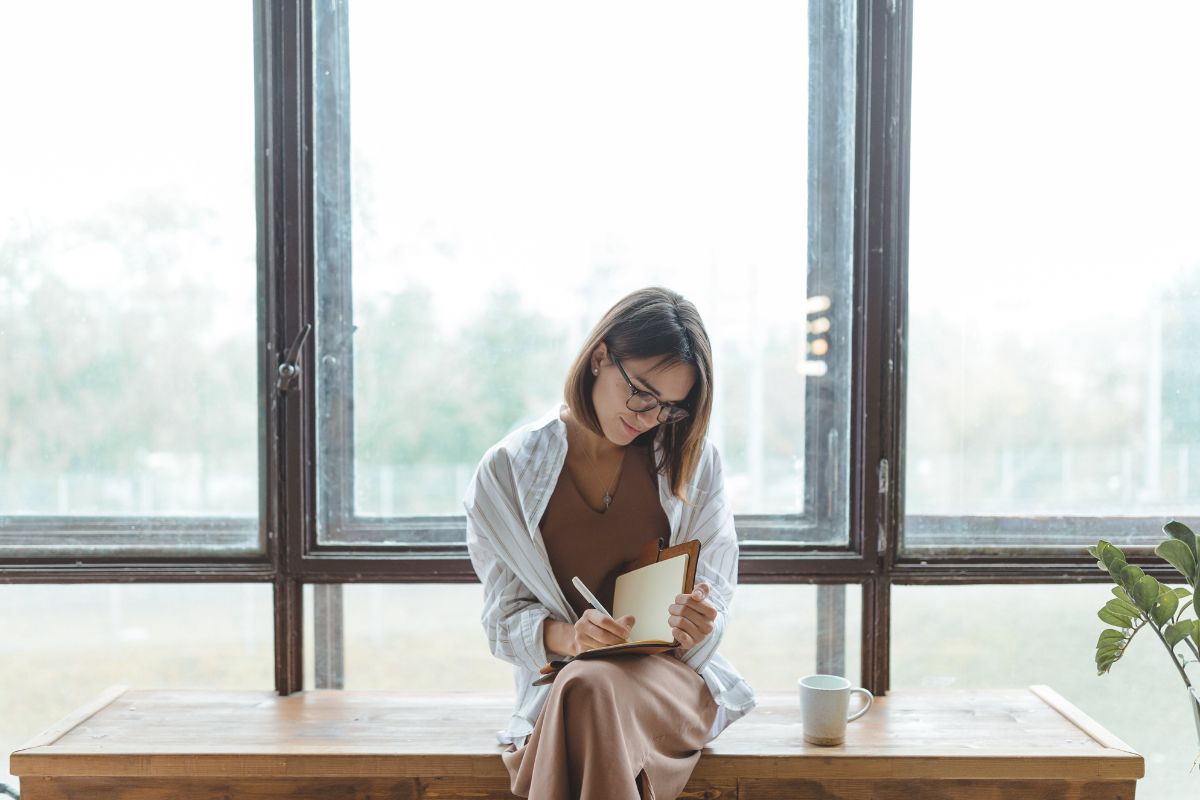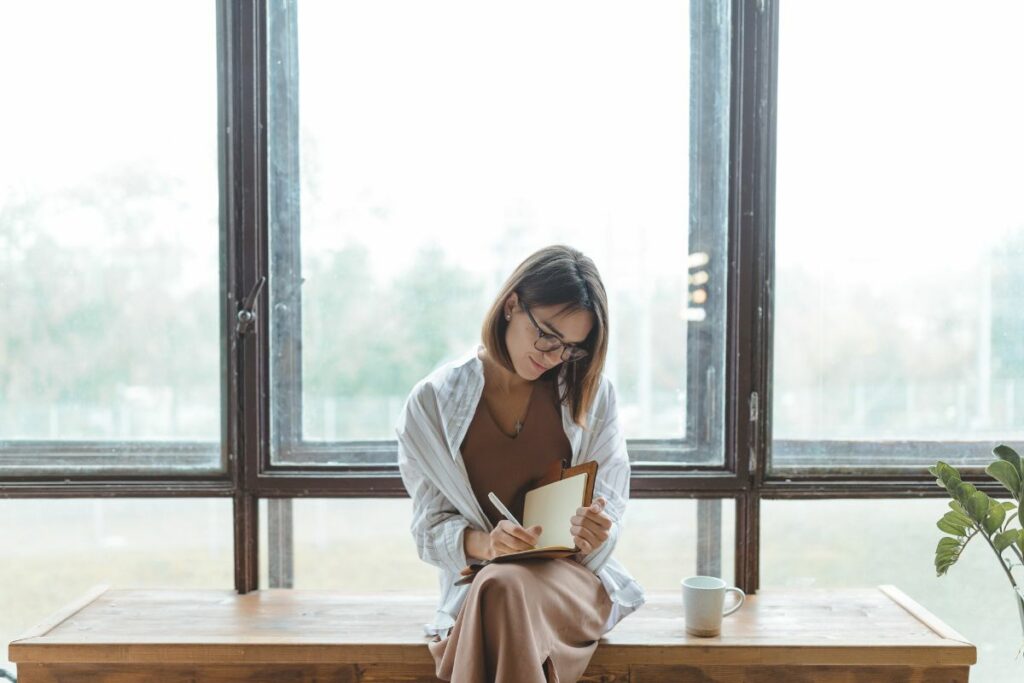 "Do you think most moms know how to pray effectively for their kids?"
It was a fair question. A group of us were talking about how we approach God, and our hang-ups seemed to outnumber our how-tos. One mom said she wanted to pray for her children, but she worried she'd ask for the wrong thing. Another said she wasn't sure where to begin or how to stay focused. ("I feel like I just sit there and ramble," was how she put it.) And a third gal confessed to not being sure God was listening. "I've had prayers go unanswered before," she said. "I'm not sure I have enough faith."
Me, I spent a lot of years thinking that prayer was basically a one-way conversation where I would ask God for what I thought would be good and then see what happened. If my relationships or my circumstances lined up with my requests, I would know that God said "yes." And if not, he said "no." I didn't begrudge God when he turned me down—I knew verses like Isaiah 55:9 and that God's ways are higher than ours—but I much preferred it when I'd put in a prayer and get the answer I wanted.
I liked it when prayer worked like a vending machine.
But that's not how Jesus sees prayer.
Christ's model for prayer is based on connection. On relationship. On the promise that if we lean into him and allow his words to soak into our soul—not just shaping our desires but even creating them—we can pray with the full and wholehearted expectation that God will answer. "If you remain in me," he says in John 15:7, "and my words remain in you, ask whatever you wish and it will be given to you."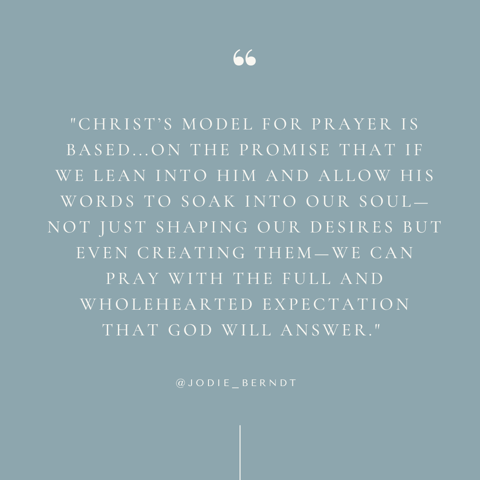 That's an incredible promise. But how, practically speaking, do we take Jesus up on his offer? How do we throw off the things that hinder our prayers—our uncertainty, our tendency toward distraction, our past disappointment—and really lean into God? How can we know how to pray effectively?
That's a mouthful of questions—more than this space can answer—but two bite-sized answers can help.
Two Tips to Help You Pray Effectively
The first is to use Scripture as a springboard for prayer. Instead of just reading the Bible, consider it a conversation starter. For instance, if you read a verse like Ephesians 4:2—
"Be completely humble and gentle; be patient, bearing with one another in love"—you can turn it around, making it not just a directive from God, but a request from your own heart: "Help me…" you might say, or "Help my children be completely humble, gentle, and patient, bearing with each other in love."
When you pray like this, letting God's word animate your perspective, you don't need to worry about finding the words or doing it "wrong." You can be confident that your prayers will line up with God's plans.
The second strategy is to anchor your prayers with a journal. Whether you write long paragraphs, short sentences, or just bullet points, having a record of your conversations with God comes with at least three benefits: It helps you stay focused. It gives you space to write what the Holy Spirit reveals in the pages of Scripture. And it allows you to stay alert to the ways you see God's hand at work in your life and in the lives of the people you love.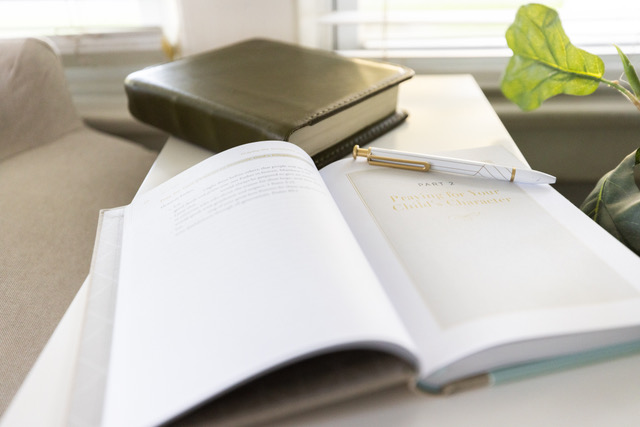 It's a way of building and cementing your faith.
In Bible times, people often built altars as a way to remind them of God's promises and of what he had done. Noah built one after the flood; Abraham built one after God said he would bless the whole earth through him; Moses built one after God took the Israelites safely through the Red Sea. In each of these instances—and in numerous others—the altar signified the time and place where God showed up and proved his love.
We can do the same thing with a journal. We can tether our trust to God's promises, letting the words we read in the Bible give shape to our prayers. And, over time, we can go back and see what God has done: The places where we've seen spiritual, physical, or emotional growth in our children. The friendships forged or restored. The challenging circumstances where God is proving his love through his presence—even if the answer to prayer has not yet appeared, or it doesn't look anything like what we expected.
A prayer journal doesn't have to be fancy (I used a spiral notebook for years), but if you'd like help getting started, or you just need some fresh encouragement or inspiration, the new Praying the Scriptures Journal can help. The book offers journaling prompts, biblical insights, and specific prayers you can use to talk with God about your child's faith, character, safety, relationships, future, and more. (Plus, with a linen cover, elegantly designed pages, and a ribbon to mark your place, it's really pretty ?).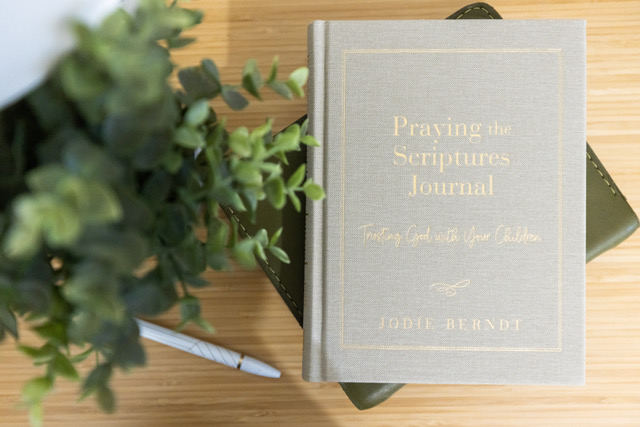 We might think we don't know how to pray effectively. But as we turn our hearts toward God, telling him our needs and thanking him for what he has done, our prayers release his provision. We find freedom from things like worry and fear in our parenting. And, as Philippians 4:6-7 promises, we experience his peace, knowing that no matter how far away our children may be, they are never out of God's reach.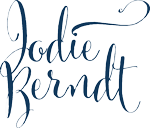 Praying the Scriptures Journal GIVEAWAY!
Jodie has kindly offered to give away TWO copies of her new Praying the Scriptures Journal. Be sure to enter to win!
a Rafflecopter giveaway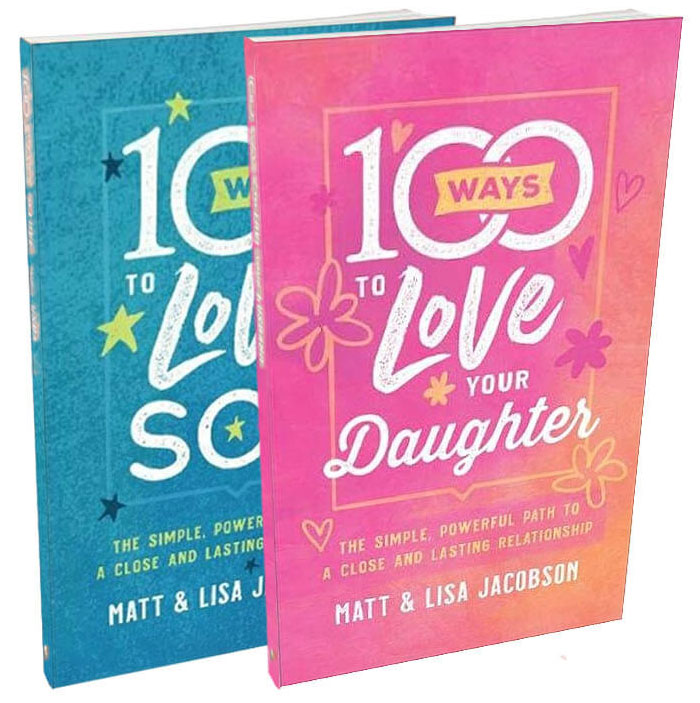 100 Ways to Love to Your Son/Daughter
You love your son and daughter–but that doesn't mean you always know the most effective ways to show that love, ways that will connect with their hearts, and stick with them no matter what life throws their way.
These practical books by the authors of 100 Ways to Love Your Wife and 100 Ways to Love Your Husband give you 100 specific, actionable ideas you can implement to show love to your children, no matter what age they are.
The best part? The short, bite-sized readings make it easy to start right now!