The Easiest Way to Get Organized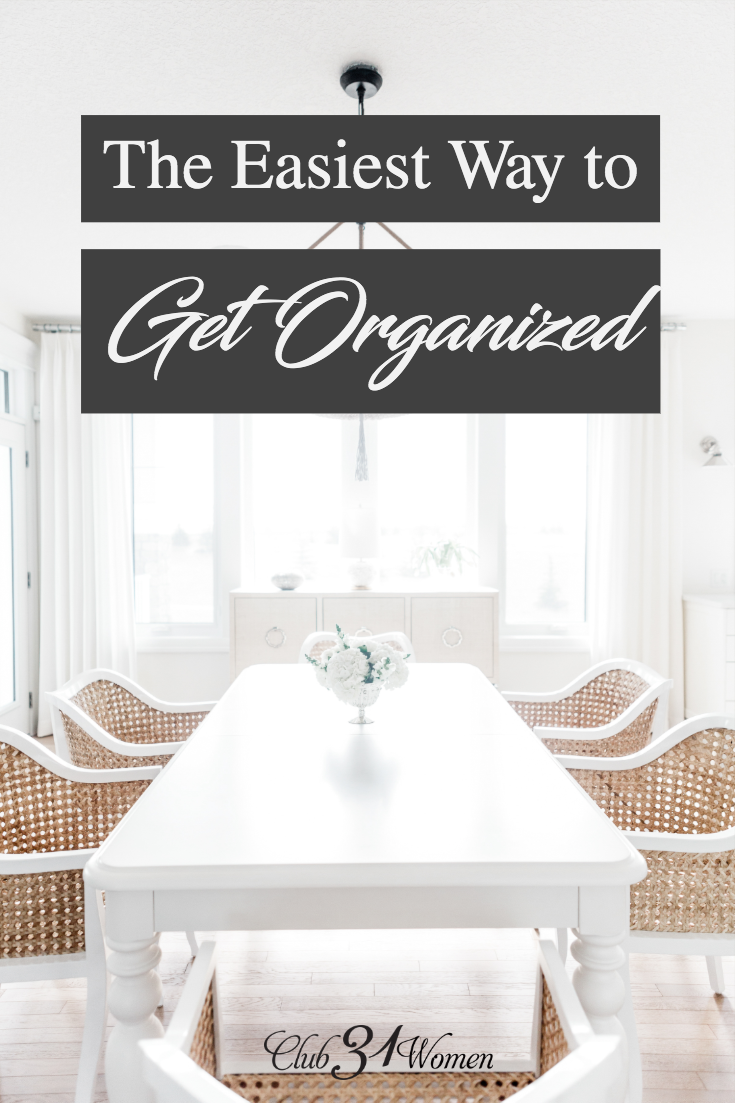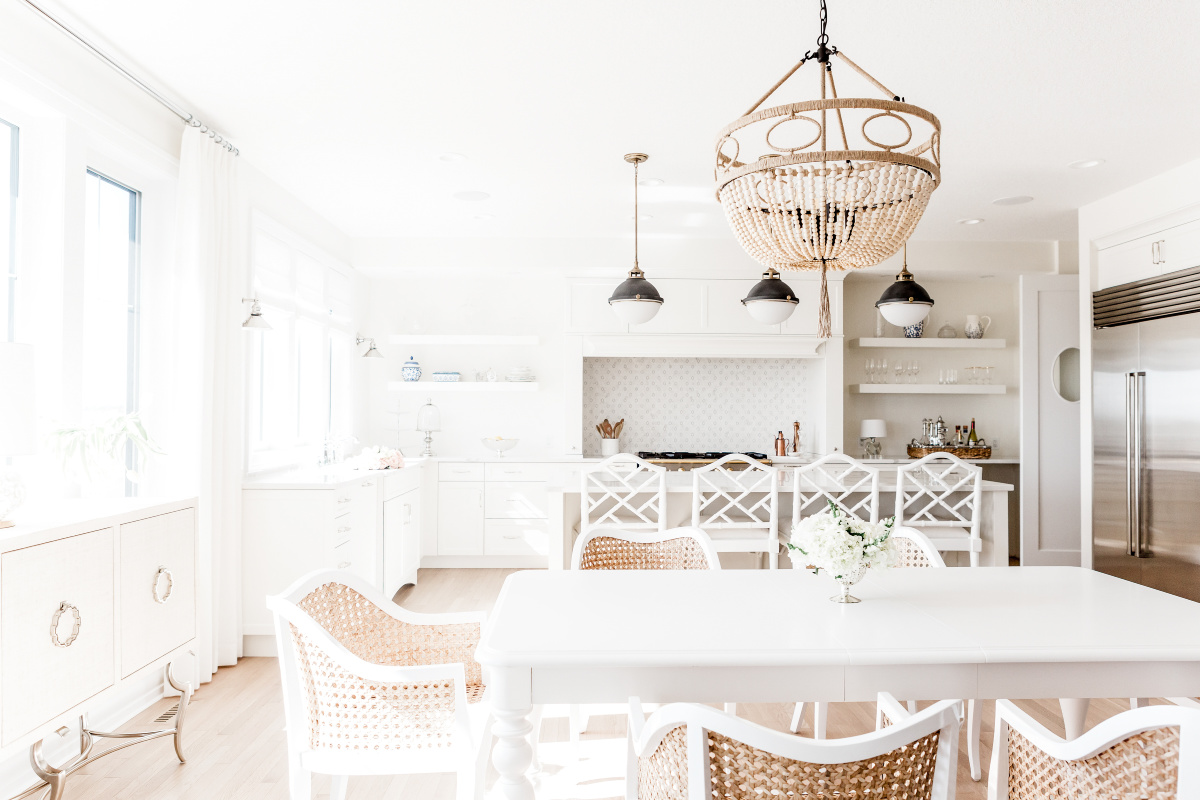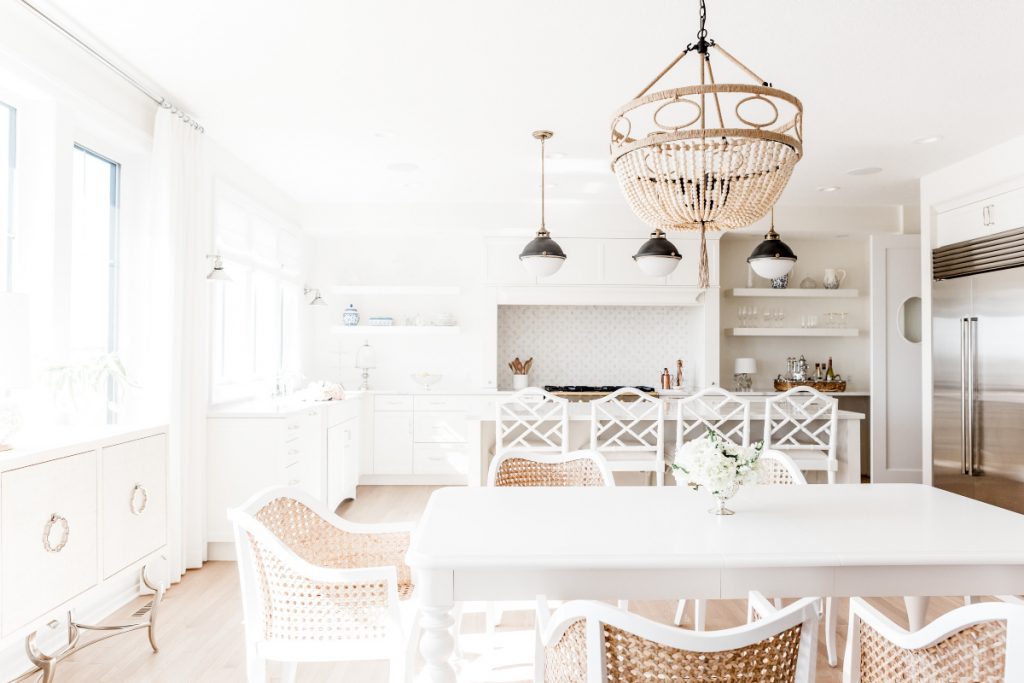 I've helped hundreds of women get organized.
The biggest cause of disorganization is too much stuff. That's it.
The easiest way to get organized is to get rid of stuff.
I see it all the time.
It's not that you were born a messy.
It's not that you were scarred as a child because your mom was a neat freak. Or, didn't teach you how to organize.
Too busy, not enough space, changing sizes, and all the other reasons you might be believing, are just secondary thought errors.
The main reason is that you have too much stuff.
And that is good news.
The less stuff you own, the easier it is to get organized and to stay organized.
Imagine if..
You had only the things you use.
Only the…
Clothes you wore in the last month.
Paper you actually NEED and have looked at in the last month.
Food and other supplies you've used in the last month.
Containers and gadgets and bedding and decor that you are using right now.
Supplies, cards, equipment, games you've used this past year and will use next year.
Nothing "in case you move" or "in case it comes back in style" or "in case it's worth something."
Thinking of this makes me breathe a big sigh of relief…freedom.
It feels light and roomy and wonderful! Plus, it's easy to find things, maintain, and keep tidy.
How to get rid of stuff.
Most people's bodies get tense when I mention 'getting rid of stuff.'
So instead, KEEP your favorites.
KEEP what you use and love.
KEEP the clothing that makes you look and feel fabulous.
Only KEEP the decor, toys, books, sports equipment you are using right now.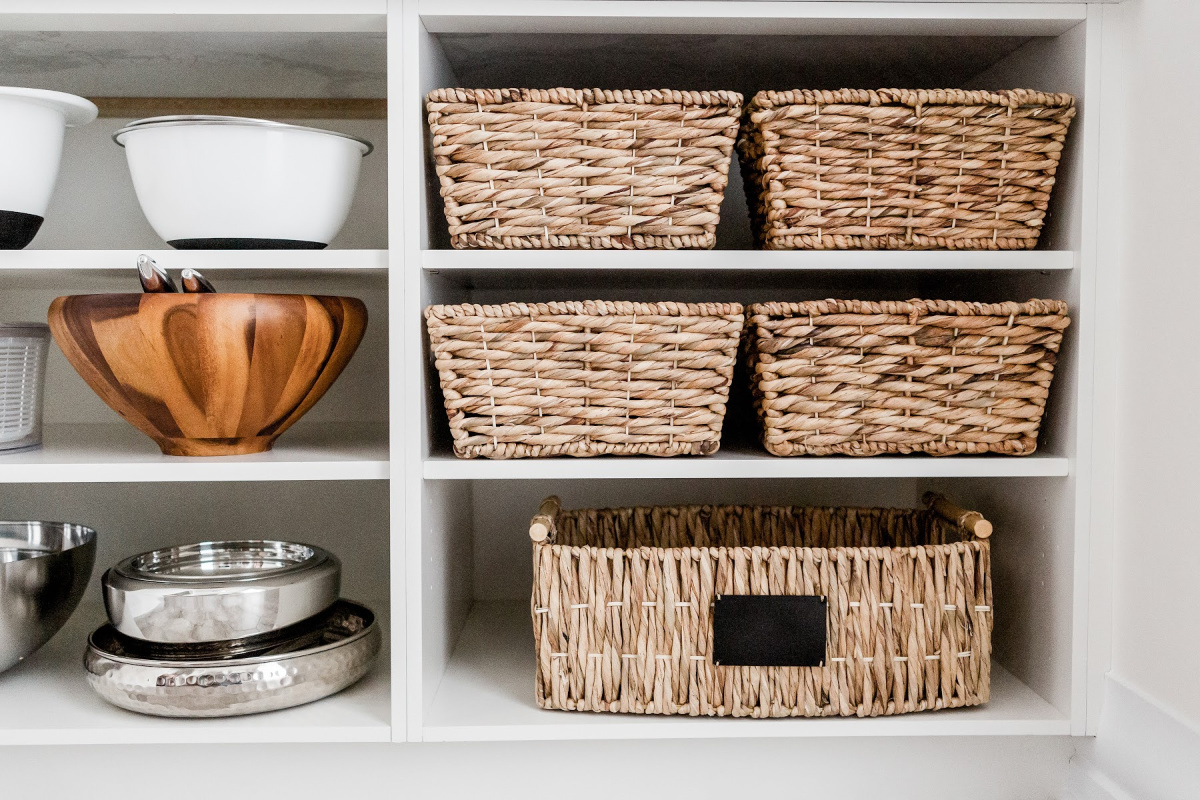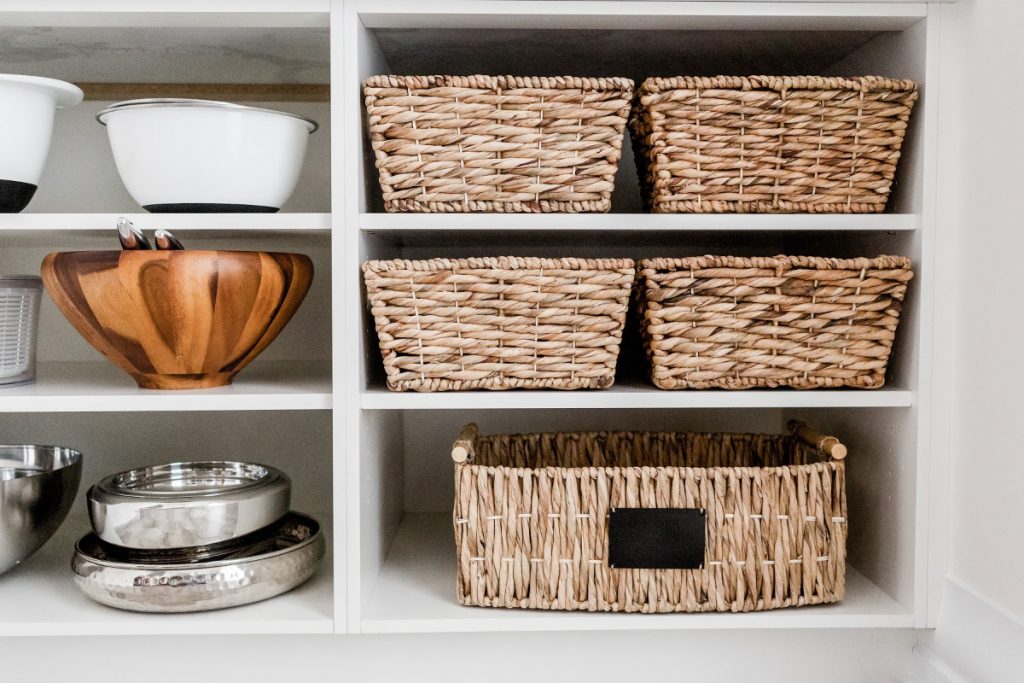 But, I might need it…
But, you might never need it.
What if you never needed it?
What if someone else could be using it right now?
Completely trust that God could and will provide everything you need at just the right moment.
The black slippers.
When I worked in inner-city ministry I had a woman who would volunteer. She was lovely. She had back issues so had to be careful how much and what activities she did. As a result, she didn't work and didn't have much money.
The one thing she taught me during our time together was to trust God with all my needs. And all my desires. She told me she had wanted some black slippers. She prayed for these black slippers. Then, one day a box came in the mail and in the box, on top of everything, was a pair of black slippers.
It makes me cry thinking about it. She so tenderly explained that God cared for her every want as well as her needs.
I've trusted God and watched him provide a lot of things for our family.
God has provided three beds that we've needed, a desk for my son at college, a community that cared for us when my son had his accident, clients to help when they've been searching for answers, money to pay bills and go on vacations, a wonderful counselor for my daughter, several cars at just the right time, answers that helped from the most unexpected place when my marriage was struggling, a Kitchen Aid mixer that I "thought would look cool on my counter"…
If we would fully trust that God WILL provide for us WHEN we need it, we wouldn't have to hold on to anything…just in case.
Who could you bless with the stuff you never use? Who might be praying for an item that you own but it's in the back of your closet, unworn?
Ask God if it is a trust issue.
And my God will supply every need of yours according to his riches in glory in Christ Jesus. Phil 4:19
For the LORD God is a sun and shield; the LORD bestows favor and honor. No good thing does he withhold from those who walk uprightly. Psalm 84:11
Psalm 34:10|Matthew 21:22 | Malachi 3:10 | Matthew 6:25-34 | Psalm 107:9
Here are the practical steps to reduce.
First, choose a place to start.
Anywhere will do. Just make a decision in five minutes and don't look back, don't change your mind and don't switch halfway through.
Bathroom? Garage? Living room?
Second, decide what you need to keep in that space.
Seriously. Write it down.
Bathroom – 2 towels to hang, 2 towels under cabinet, 1 basket of overstock…
Garage – Sports (3 basketballs, 2 soccer balls, 1 giant bouncy ball – not 15), tools, outdoor gardening…
Remember, ask yourself what you are using and have used and will use this month, this season, this year. Not what you might need some time in the future.
Finally, choose your favorites to keep.
Pick the best towels, basketballs, couch pillows, etc. Move things that don't belong in those categories out of the space to where you plan to use them. Donate all the rest.
More tips.
As much as we all want to have a magic wand so we don't have to spend time doing this, there isn't one. Enjoy the process. Feel the emotions that come up. Grow as you trust God.
You could, of course, hold each item and ask if it sparks joy. Nothing wrong with that, especially if it helps.
You could hire someone to help you. It definitely keeps you focused and you'll make more progress in a shorter amount of time.
Set a donate box, bin or tub somewhere so it's easy to drop things in as you go about your day.
Set goals to donate one bag a week to your favorite charity. Have a competition with a friend. Send a picture to each other every week.
Please share in the comments what you do to own less.
In Him,
Tracy, Simply Squared Away