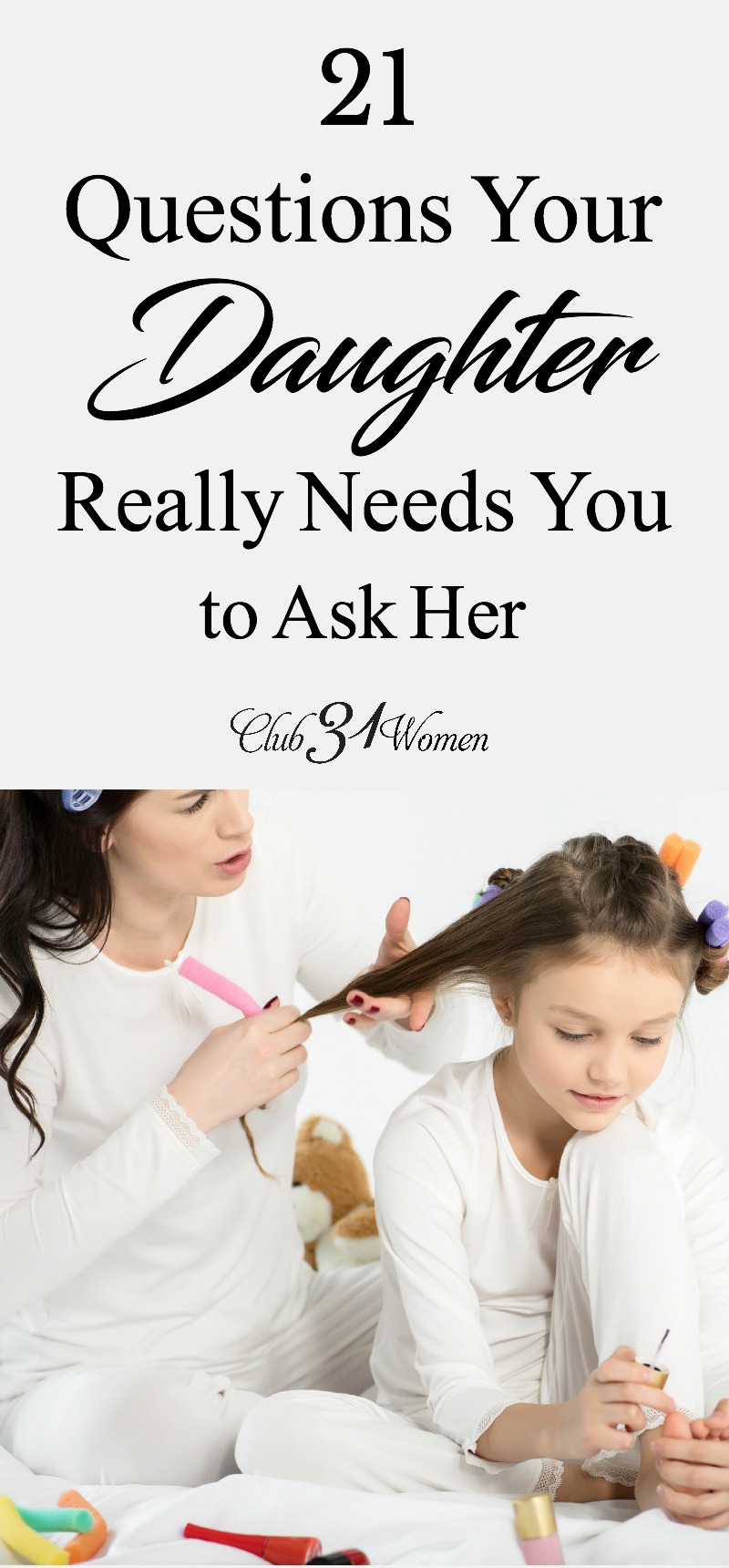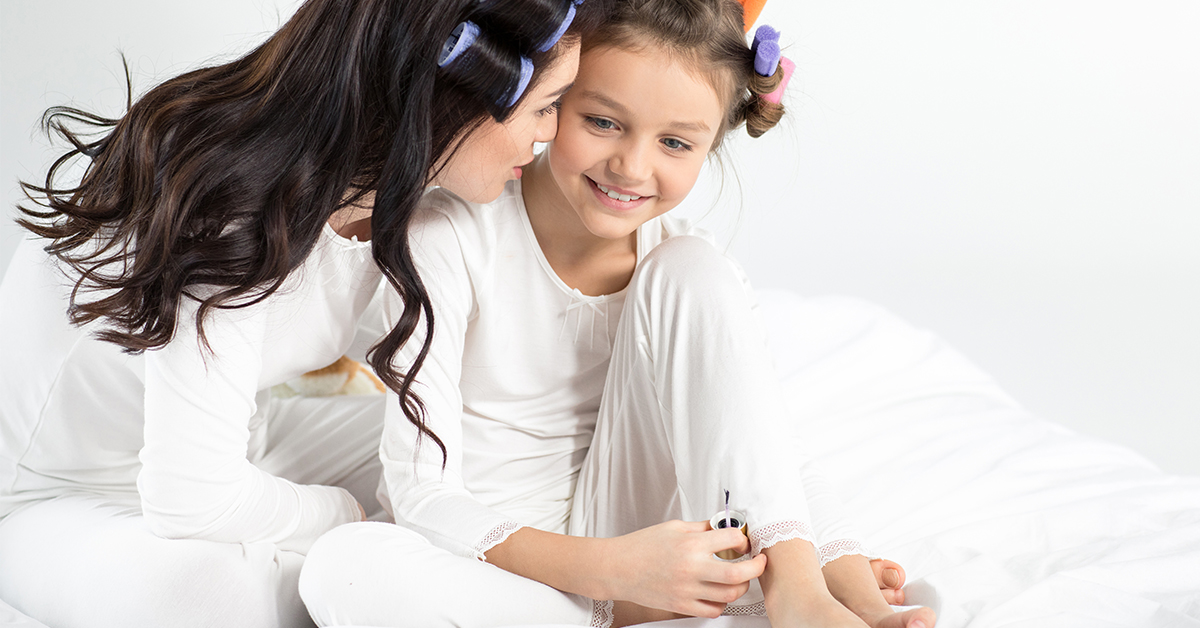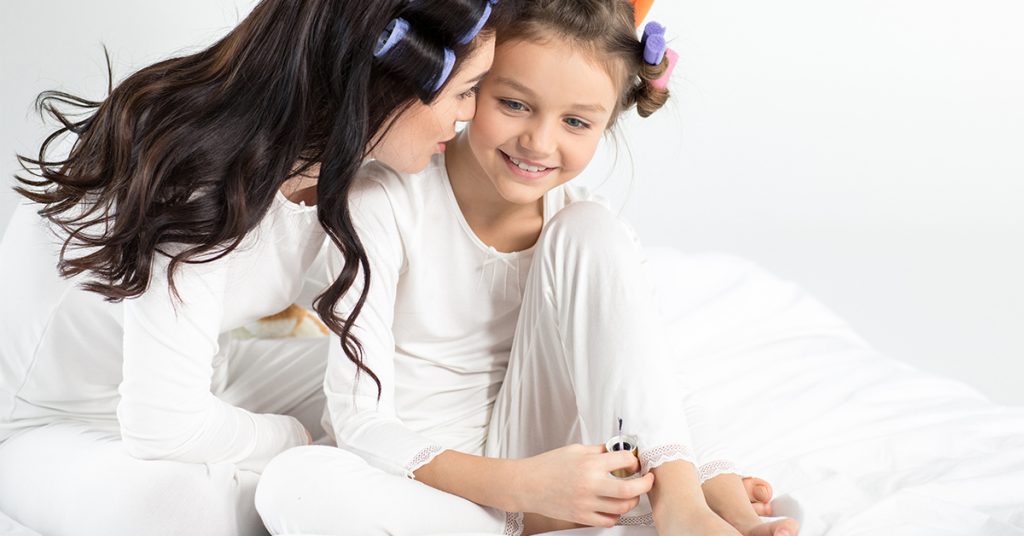 Close.
That's how my friend described my relationship with our daughters. "She's really close to her girls," she informed the woman across the table. She said it as though I wasn't sitting right there and listening.
Felt a little funny. That personal observation shared in my presence.
But it's true – we're very close. Those girls and me. We laugh and hug and talk about most everything.
Close.
So how did we get there? How did we grow so close?
I had to stop and really think about that one. And then this is what came to me . . . .
This closeness comes from seeking–from seeking their hearts and pursuing relationship. It comes from being interested in their thoughts, fears, hopes and dreams.
And it comes from asking questions.
I ask our daughters questions most every day. I wonder how they're doing, what they're thinking about, and how they're feeling.
Because our girls need me to ask them about these things. They won't necessarily volunteer what's on their hearts and minds. They need me to ask and they need me to care about their answers.
Your daughter probably needs you to ask her too.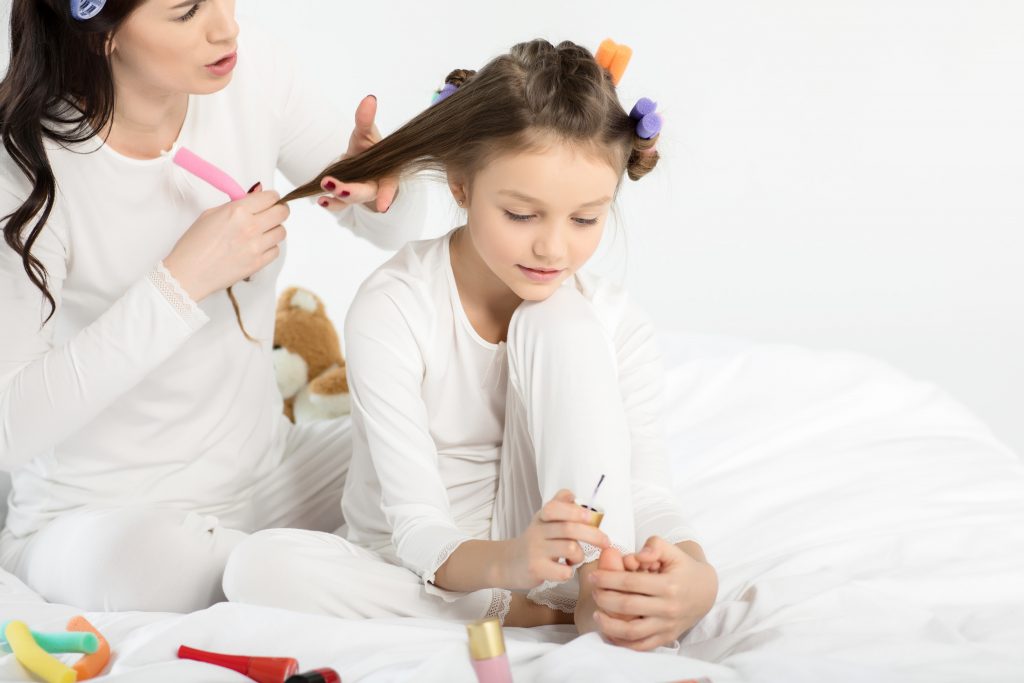 21 Questions Your Daughter Really Needs You to Ask
Maybe you don't know what to ask your girl, or where to begin.
If so, here's a list of questions you might ask that sweet girl of yours….
What's on your heart?
What happened in your day today?
Why did that make you cry?
What do you dream about?
What would you do, if you could do anything you wanted?
What kinds of things make you feel cared for?
What is your favorite kind of food?
What do you need from me?
What makes you happy?
What did you like about that movie?
Which kind of music makes you want to sing?
What are those things that make you angry?
What would you like to talk about?
Where would you like to visit, if you could go anywhere?
What makes you afraid?
What is your fondest memory?
How does that (whatever the circumstance) make you feel?
What makes you laugh?
What have you been thinking about lately?
What sorts of things are important to you?
Do you know how much I love you?
So go ahead. Ask her.
Start the conversation.
And cozy up and listen to her answers.
Grow close together. Very close.
In His grace,