21 Questions Your Son Really Needs You to Ask Him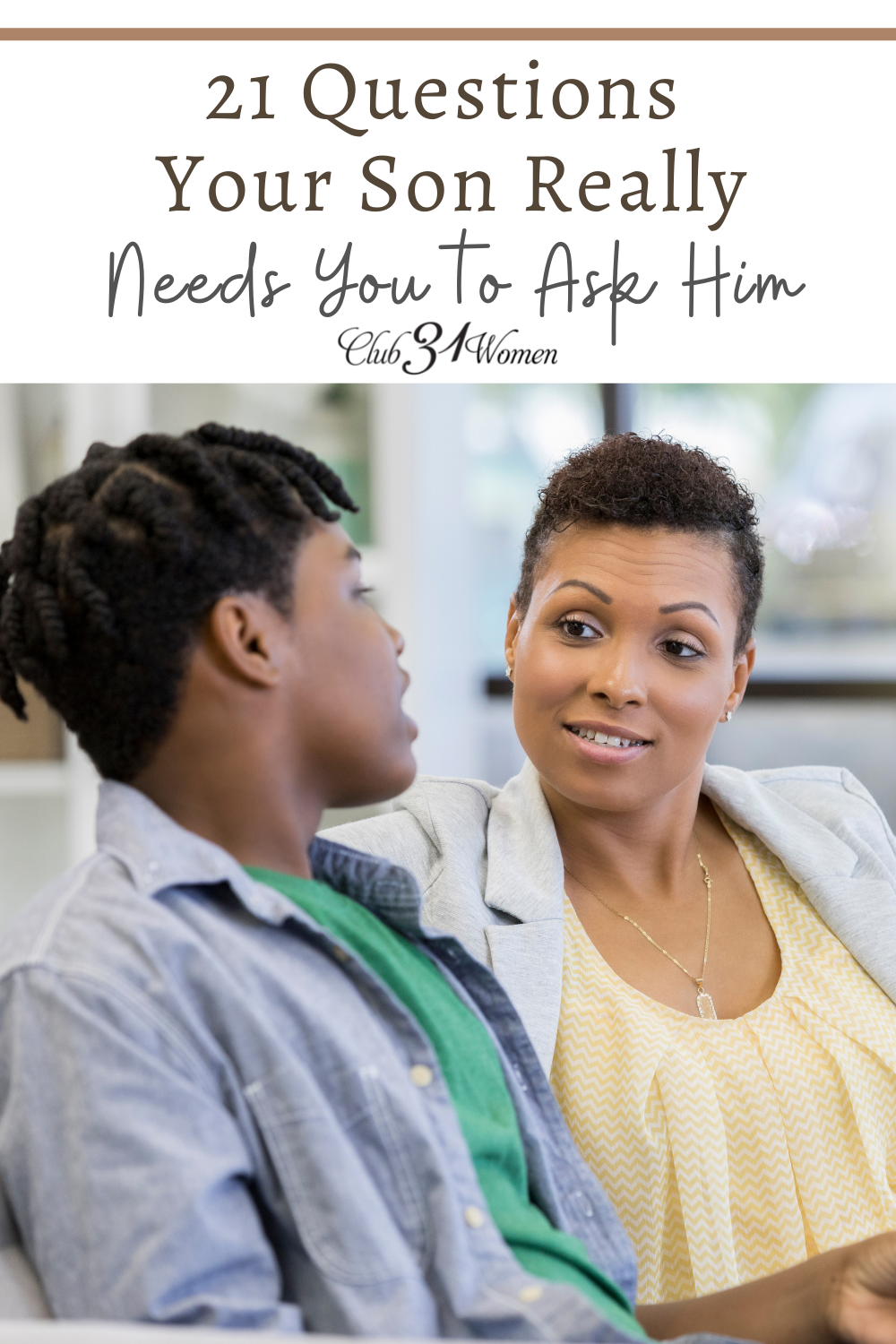 How do you grow closer with your son? How to build a better understanding? Here are 21 questions he really needs you to ask to start the conversation.
He is not exactly a big talker.
That son of mine.
He is kind, thoughtful, and a man of action.
But not necessarily a talker.
More of the strong, silent type, if you know what I mean?
And I don't mind it so much that he doesn't say a whole lot. I tell him that's fine by me.
He doesn't have to be a talker . . . but he does need to be a communicator.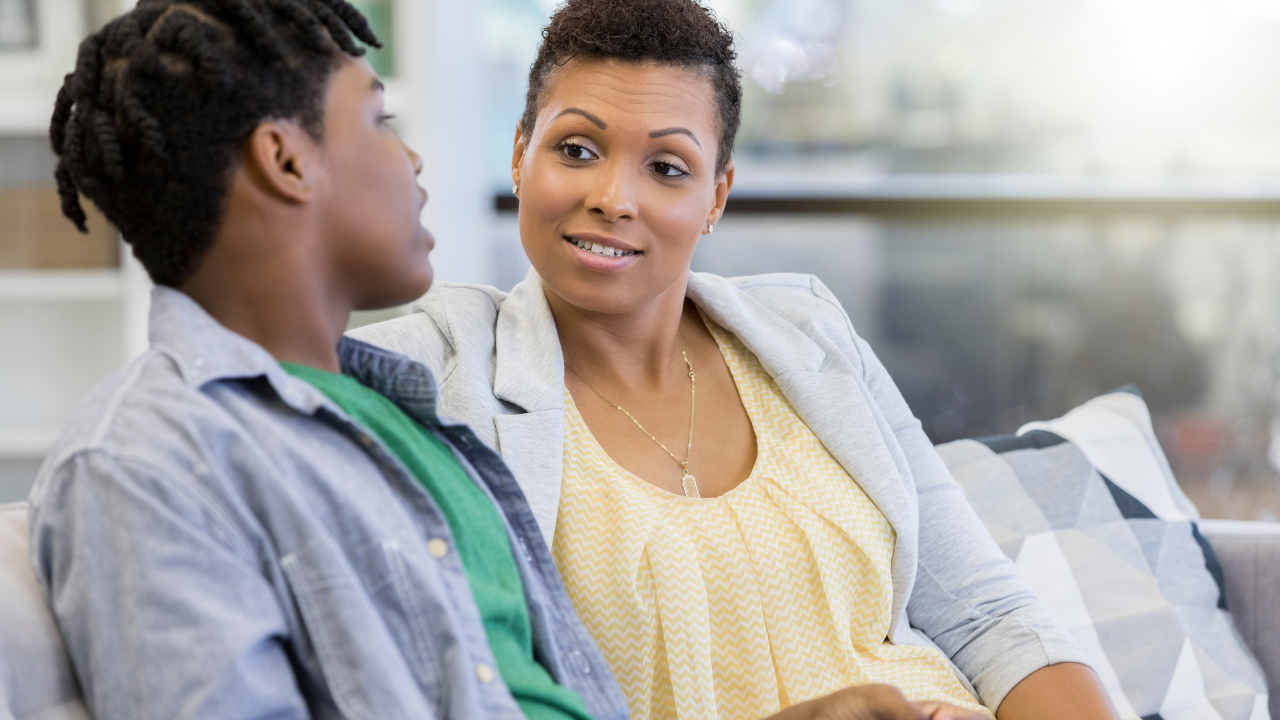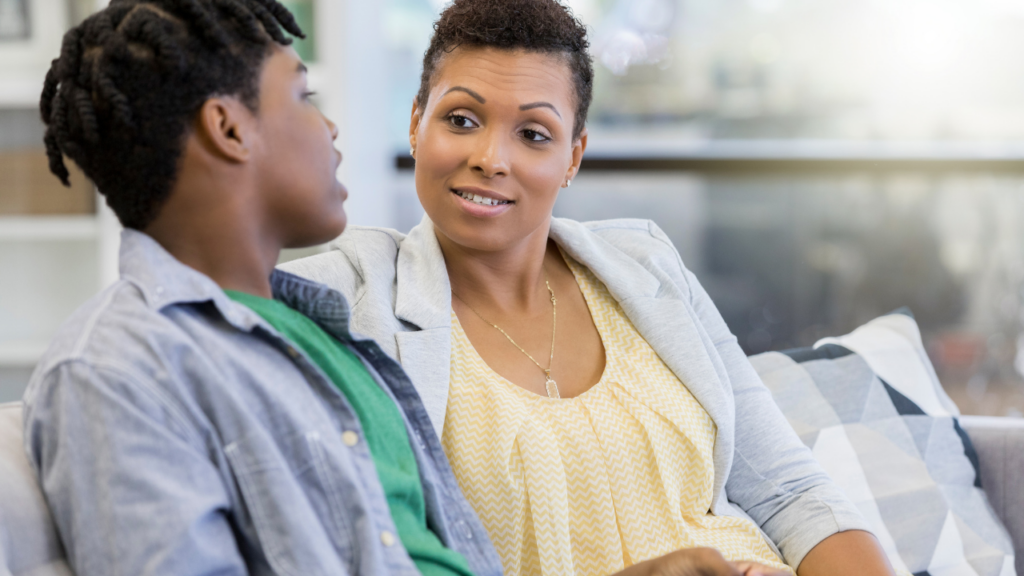 Not merely for my sake, but for the sake of his friendships and future relationships. Because even at the age of 12, this young man already knows he hopes to marry and become a family man someday.
And marriage requires communication.
And parenting requires communication.
And friendship requires communication.
So this sweet guy of mine is learning to communicate. We're practicing now with our eye on the future.
And you know what I've found? I've discovered that what works best is if I ask him the questions.
He needs me to start the conversation.
21 Questions Your Son Needs You to Ask
What would you say was the best day of your life so far?
What was the worst day of your life…and why?
If you could pick one meal for me to make you, what would it be?
What mountain do you wish you could climb?
What do you admire most about your dad?
What kind of music moves you?
What is your favorite Scripture verse? And why that one?
What things does your sister do that frustrate (or encourage) you?
And what does your brother do that annoys (helps) you?
What do you think you'd like to do for a job when you get older?
Why did that (movie, song, conversation. etc.) disturb you?
What's the best thing about being a part of our family?
What's the hardest part about being a middle child (or youngest, oldest, only) in our family?
What sorts of things in this world make you angry? Wish you could fix it?
Can you describe what the perfect day would look like to you?
What would you say are your top 3 movies? And what is it about them that you like?
What skill do you wish you could be better at? What can we do to help you improve it?
What kinds of things make you want to cry?
What character qualities do you especially appreciate in a friend?
What do you wish I understood better about you?
Do you know how much I love you?
So I ask the questions and then try to listen with all of my heart.
Ask, and then listen…
Because when our oldest son left for college and I asked him what was the most loving thing I've ever done for him as his mom?
He said it was that I listened.
I don't want ever to forget that.
So ask your son what's on his mind. What's on his heart?
Then listen to what he has to say.
Communicate and build a close relationship.
He needs you, mom.
Sometimes more than he can say.
In His grace,
Lisa Jacobson
You love your son–but that doesn't mean you always know the most effective ways to show that love, ways that will connect with his heart and stick with him no matter what life throws his way.
This practical book by the authors of 100 Ways to Love Your Wife and 100 Ways to Love Your Husband gives you 100 specific, actionable ideas you can implement to show love to your son, no matter what age he is. The best part? The short, bite-sized readings make it easy to start right now!
Whether you felt a lack of love growing up and long to do things differently with your own kids or you feel like you're constantly competing with the culture for your child's attention, these books will help you show your son that you care, helping you forge a bond of love that lasts a lifetime.