The Gift of Rest For The Busy Mom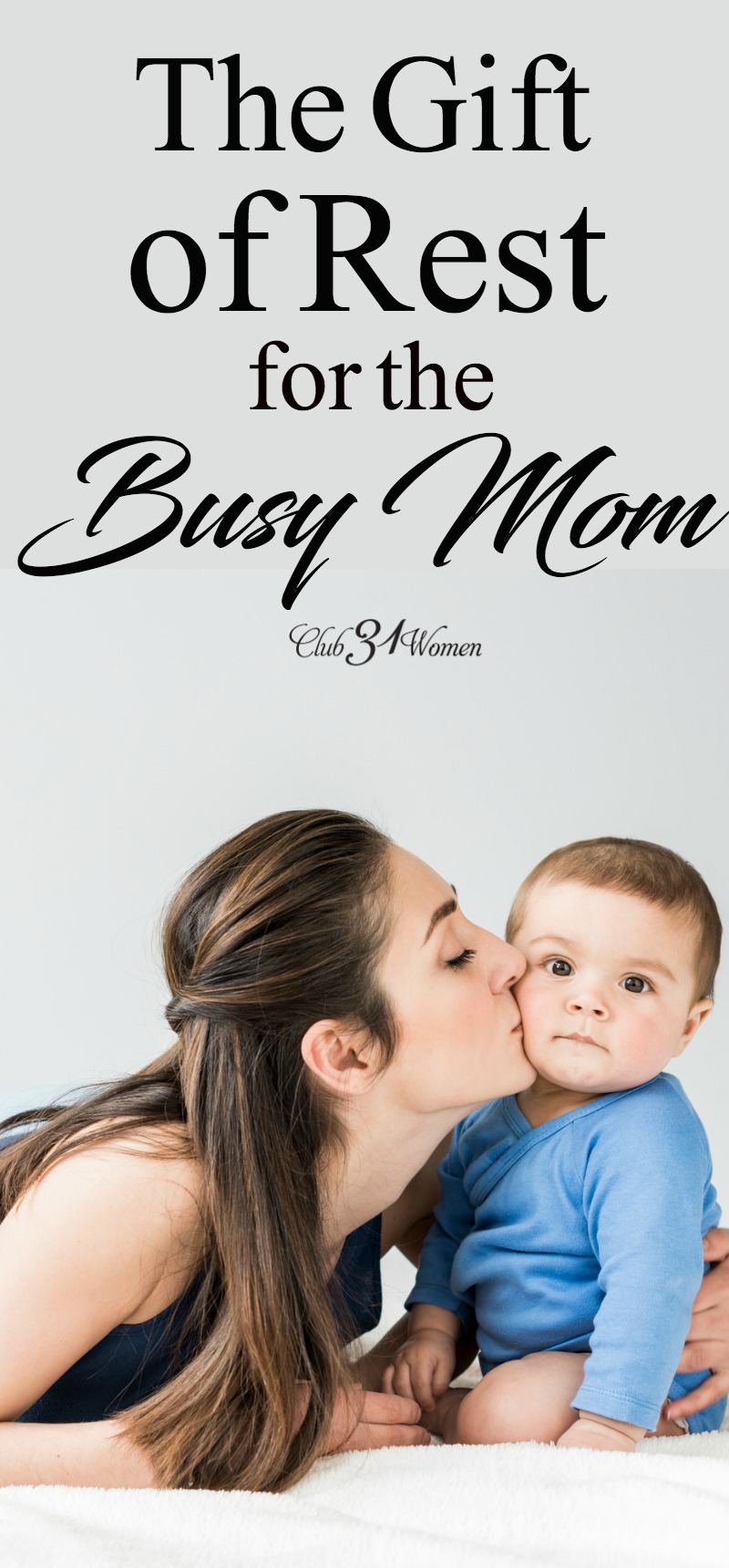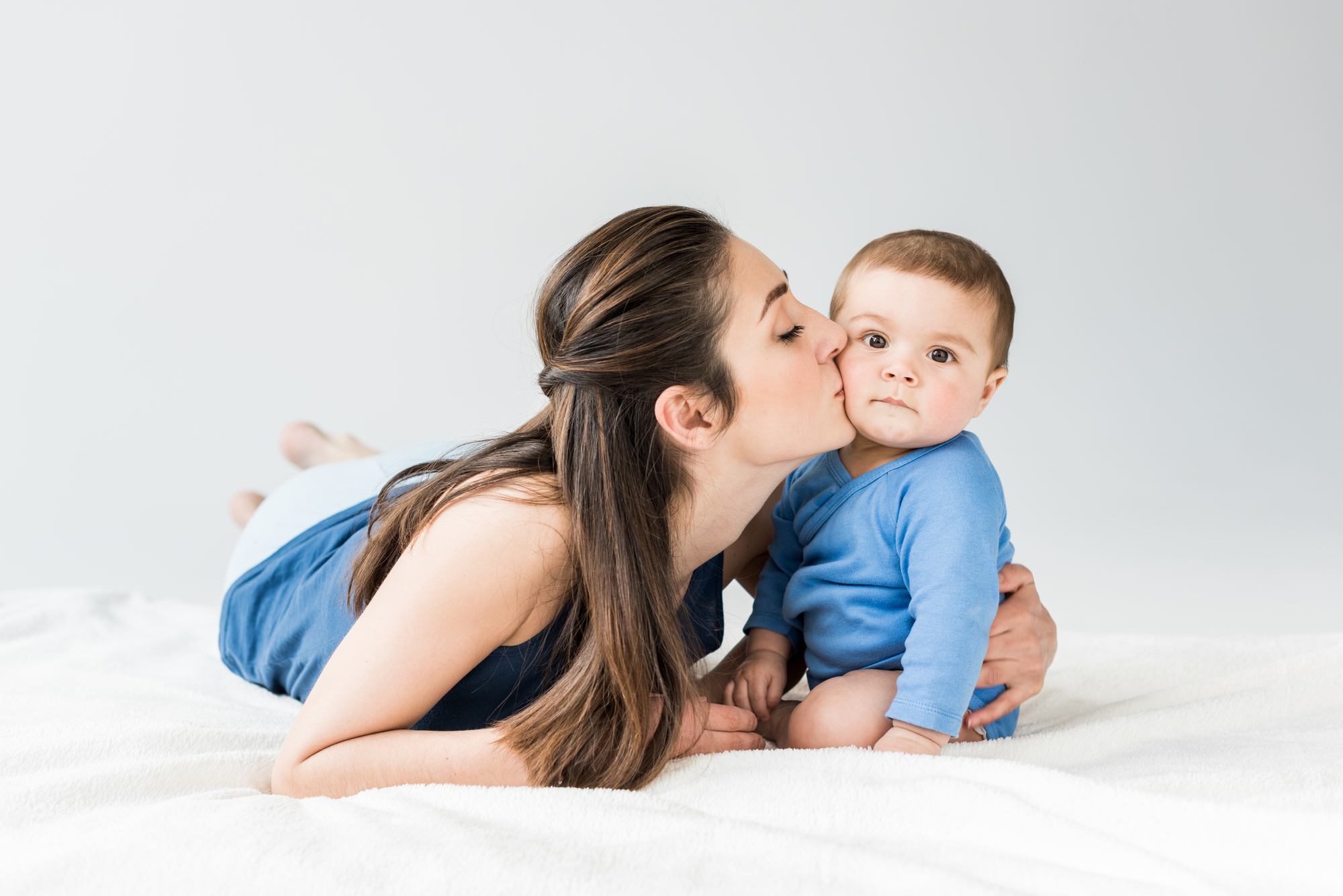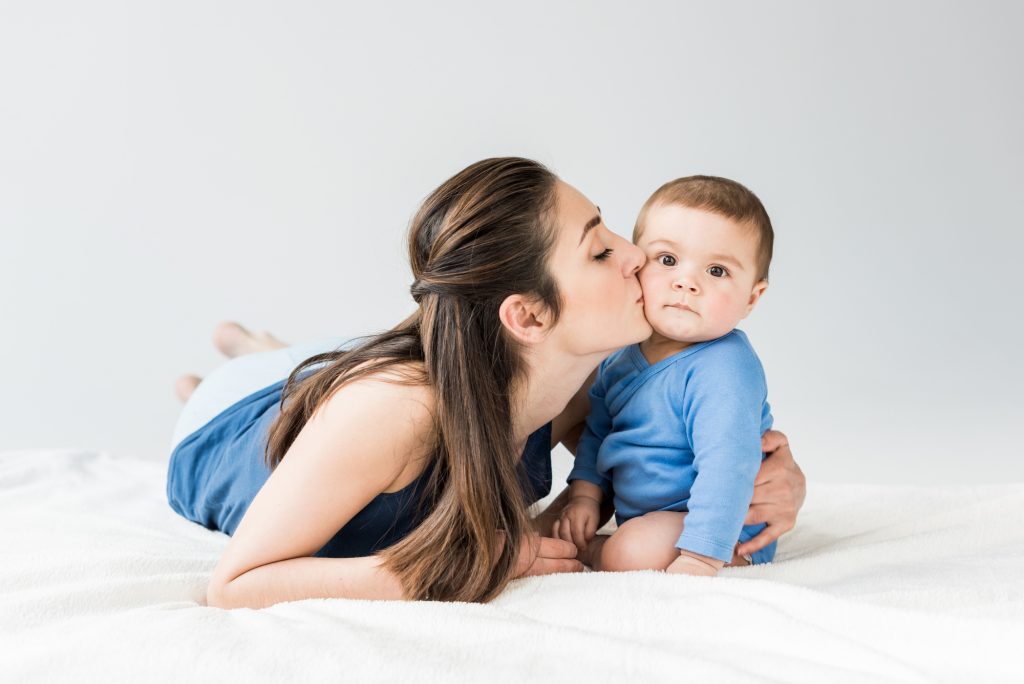 This post may contain affiliate links through which Club31Women might get a small compensation – with no additional cost to you.  See my disclosure policy here.
As you know, I have seven children. The oldest is now twenty-six, and our youngest is six. (Yes, that's a twenty-year age span. Keep moving. Nothing to see here.) When my oldest child turned one, because I was young, naïve, and had a lot of time on my hands, that party was an extravaganza fit for a princess.
By the time our seventh child turned one, however, well….let me break it down for you:
First Child's First Birthday
Birthday cake made from scratch. It rocked, and she didn't know it.
Handwritten invitations were sent to everyone we knew.
Scrapbooked every little move (at least one hundred pictures).
Promptly sent thank-you cards to guests.
Second Child's First Birthday
I made her cake too—a little less extravagant, but lovely.
Sent handwritten postcards to a few moms I knew.
Scrapbooked most of the highlights (probably twenty-five pictures).
Got thank-you notes sent within two months.
Third Child's First Birthday
Store-bought cake. Lucky, since he was the first boy.
Called the grandparents to see if they wanted to join us.
Staged a photo shoot. (We only needed five pictures.)
No invitations were sent, and I thanked the grandparents on site.
Fourth Child's First Birthday
Skipped it. By this time, I knew he wouldn't appreciate it, and I was too tired.
Fifth Child's First Birthday
A celebration of the fourth and the fifth children at once.
Invited a few other tired moms to meet me at Chuck E. Cheese's so the big kids would have something to do.
All moms present agreed to a no-thank-you-note policy.
Sixth Child's First Birthday
Can't remember it. No kidding. I hope she'll forgive me.
Seventh Child's First Birthday
Asked grandma to make a cake.
Put the five- and seven-year-olds on decorations.
Tried to keep the baby up long enough to get a picture.
Birthday prayer was that I would have the strength to get all the younger kids in bed by 7:30.
Motherhood Requires Rest
Whether you have one kid or a dozen, it's a marathon—this thing we call motherhood. Just as beginning a marathon requires courage and determination, finishing one requires endurance.
Maybe, like me, you struggle to rest. Like any worthy goal, rest must be seen as a necessary discipline if we're going to do all that's before us with joy.
Jesus said that rest is essential to life: "Come to me, all of you who are weary and carry heavy burdens, and I will give you rest. Take my yoke upon you. Let me teach you, because I am humble and gentle at heart, and you will find rest for your souls"
Matthew 11:28-29
Jesus gives three imperatives in this passage.
The first is simple: "Come to me." Rest is found when we focus our eyes on God. He is the source of rest. Apart from Him, we can do nothing.
Get alone with God. He promises to give us rest and to refresh us in a way only He can.
The second imperative is "Take my yoke upon you." When oxen are yoked together, they work in harmony, and one makes the other's load easier.
That's what God wants to do! When we're yoked with God, all things are possible!
Then there's the third and final imperative: "Let me teach you." In order to learn from Jesus, we have to be in His Word. Learning from Jesus requires prayer and quiet reflection.
Becoming MomStrong means that we become students of the Lord. Mothers are also teachers, and when a mom learns from the Lord, so do her children.
If you're struggling right now, check out David's wise words in Psalm 62:
Let all that I am wait quietly before God,
for my hope is in him.
He alone is my rock and my salvation,
my fortress where I will not be shaken.
My victory and honor come from God alone.
He is my refuge, a rock where no enemy can reach me.
O my people, trust in him at all times.
Pour out your heart to him,
for God is our refuge.
Psalm 62:5-8
No matter what's happening around you, your soul can find rest and peace in God. He won't let you down.
Adapted from Becoming MomStrong: How to Fight with All That's in You for Your Family and Your Faith by Heidi St. John. Released September 19, 2017 from Tyndale Momentum. Copyright © 2017. Used by permission of Tyndale House Publishers, Inc. All rights reserved.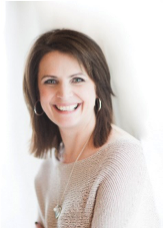 Heidi St. John is a popular conference speaker, author, and blogger at The Busy Mom, with over a million monthly page views. With a heart to convey encouraging, relevant, biblical truth for women, Heidi travels and speaks all over the country before audiences as large as 20,000. Heidi and her husband, Jay, are the founders and executive directors of Firmly Planted Family Ministries, a homeschooling discipleship organization. Heidi and Jay have been married more than 25 years; they have seven children (ranging in age from early elementary school to adult) and two grandsons. The St. Johns live in Washington State.
Becoming MomStrong by Heidi St. John | ISBN: 978-1-4964-1265-2
Hardcover: $24.99 | 256 Pages |September 19, 2017 | tyndalemomentum.com
Connect with Heidi St. John: Website | Facebook | Instagram | Podcast | Twitter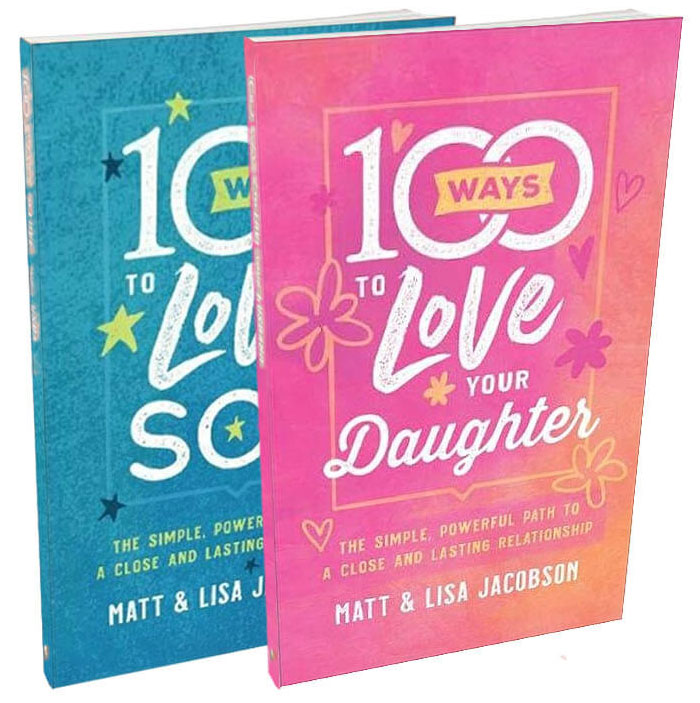 100 Ways to Love to Your Son/Daughter
You love your son and daughter–but that doesn't mean you always know the most effective ways to show that love, ways that will connect with their hearts, and stick with them no matter what life throws their way.
These practical books by the authors of 100 Ways to Love Your Wife and 100 Ways to Love Your Husband give you 100 specific, actionable ideas you can implement to show love to your children, no matter what age they are.
The best part? The short, bite-sized readings make it easy to start right now!