3 Ways To Growing Your Family's Identity in Christ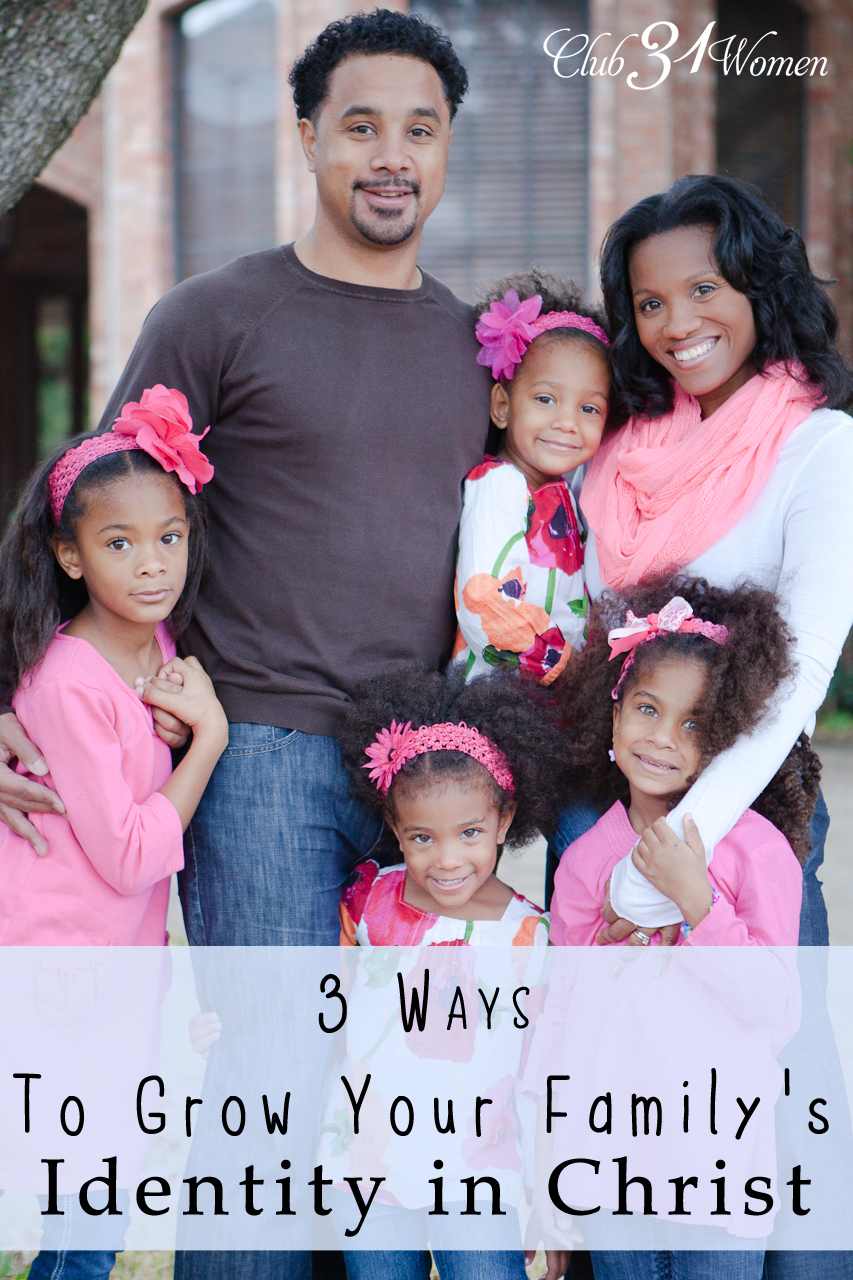 We are a family of girls, four of them to be exact.
Within a 5-year span, my husband and I found ourselves surrounded by various shades of pink and we've loved it ever since!
I often joke that I should wear a sign that reads, "Yes, 4 girls! And yes, they are all mine!"
My husband's version would probably read, "Nope, no boys."
Whether on a family trip to the park, a daddy date to the movies or a mommy outing to the dollar store, we are reminded by others that our hands are full.
I could not agree more.
Our hands are full, but not by the implied definition.
Let me explain.
There is no denying that raising children, boys and girls, is a big job that requires all hands on deck. But our responsibility as parents is much greater than sorting through hair bows, counting chicken nuggets, finding shin guards, and keeping track of the heads that enter and exit our minivans. Yes, that is a plural – minivans. My husband needs another shirt that reads, "Real men drive a minivan."
But furthermore, our hands are full because we are called to be the heart, hands and feet of Jesus to those around us.
Being a Christ-focused family is what defines us.
Raising Christ-loving, world-changers, is what we are striving to do.
Four daughters are what He gave us.
As a family, our responsibility is to personalize our journey together and intentionally live His identity out loud.
As God's chosen people our identity must be rooted in His grace and defined by His love.
1 Peter 2:9
9 But you are a chosen race, a royal priesthood, a holy nation, a people for his own possession, that you may proclaim the excellencies of him who called you out of darkness into his marvelous light.
In every season, phase and stage of our journey as a family, we are seeking to make Christ the focus and the priority of our hearts and our actions by committing to these 3 things.
Join me on this journey!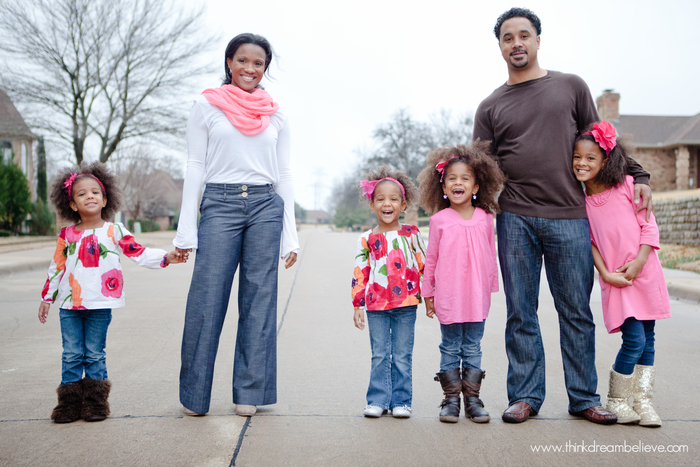 Raising A Christ-Focused Family
Follow Jesus passionately
19 And He said to them, "Follow me, and I will make you fishers of men."" Matthew 4:19
Christ reminds us that our ability to lead others to Him is only possible through our ability to seek and to follow Him. Our passionate pursuit of a real and vibrant relationship with Jesus has a direct impact on our ability to lead others, including our children, to God's grace. As a family, are you committed to following Jesus, wherever that may lead?
Lead them wholeheartedly
Ironically, leading starts with following. With Christ as the head, set clear boundaries and expectations for areas that you want your family to grow. And ultimately, lead the way by example.
Serve others enthusiastically.
"…even as the Son of Man came not to be served but to serve, and to give His life as a ransom for many."" Matthew 20:28
Choose to give of yourselves. Whether you are serving each other, your church, or your community, find ways to give. Do it even when it means sacrifice. Is your family giving of its own time in order to serve your neighborhood, church, or another family? Are you serving each other?
Identity is everything.
Not just what people see in glimpses as you trek through the grocery store, but what you believe and how you live is what defines who you are.
When the world sees us, they must see Christ.
~ Wynter Pitts, ForGirlsLikeYou
********
For Girls Like You: A Devotional for Tweens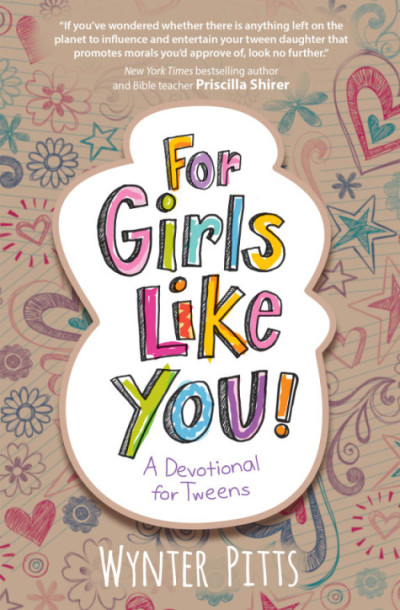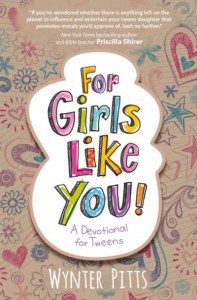 Tween girls have access to an unbelievable amount of media and information with just a simple click of the remote or mouse. Every outlet they turn to attempts to subtly influence their worldview…and what they believe about themselves directly affects how they live.
Wynter Pitts, founder of For Girls Like You magazine, gives girls a new devotional showing them a correct definition of themselves, opening their eyes to God's truth and the differerence it makes in their lives. Each daily devotion includes a prayer to help girls apply the lesson. ~ from the Publisher
(This post may contain affiliate links. Read my full disclosure.)
Available HERE: For Girls Like You: A Devotional for Tweens
(This post may contain affiliate links. Read my full disclosure.)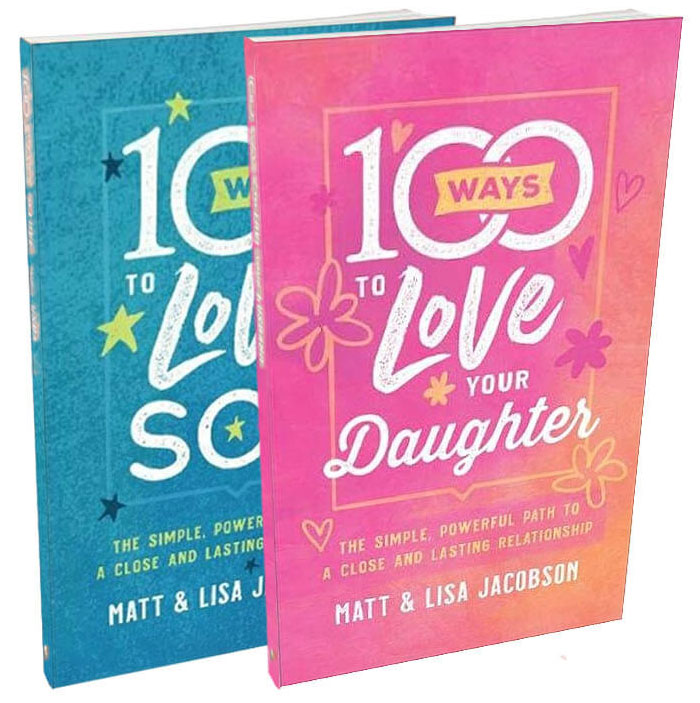 100 Ways to Love to Your Son/Daughter
You love your son and daughter–but that doesn't mean you always know the most effective ways to show that love, ways that will connect with their hearts, and stick with them no matter what life throws their way.
These practical books by the authors of 100 Ways to Love Your Wife and 100 Ways to Love Your Husband give you 100 specific, actionable ideas you can implement to show love to your children, no matter what age they are.
The best part? The short, bite-sized readings make it easy to start right now!