Marriage 101: What Every Married Couple Needs to Know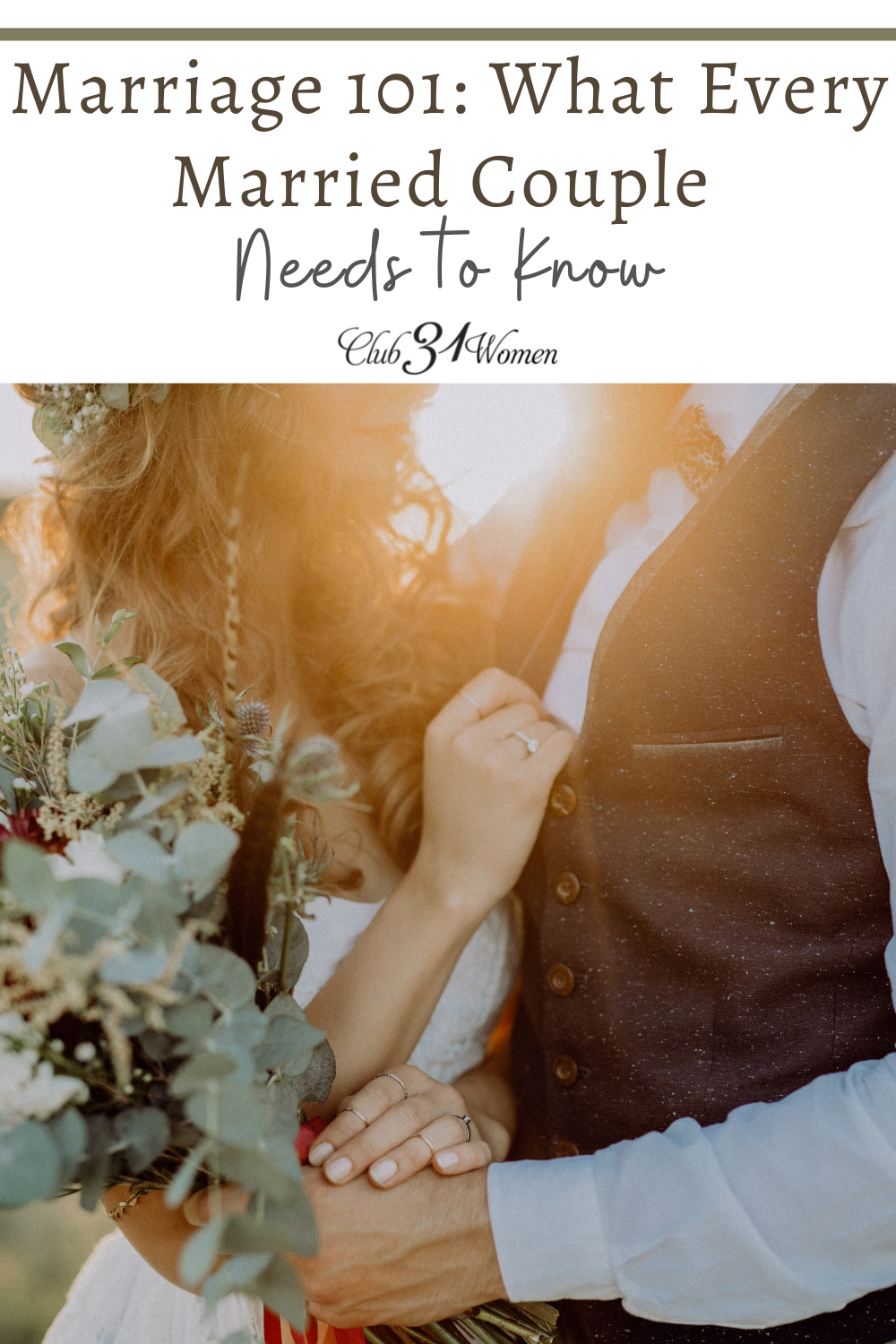 Sure, everyone gets married with hopes of the best future. But don't be surprised when life and marriage collide.
My husband is a licensed professional counselor and a pastor, so he performs a lot of premarital counseling for couples. I'm always giving him helpful advice about things he should discuss with engaged couples.
My newest idea is that he should add one hour of counseling just to talk about dirty socks.
First, he should look at the guy and say, "Do you intend to take your socks off and leave them in whatever place they drop?"
Then he should look at the girl and say, "When your guy leaves his dirty socks in whatever place he takes them off, perhaps even very close to but not actually in the laundry hamper, are you going to immediately assume he doesn't love you?"
Because this is marriage 101.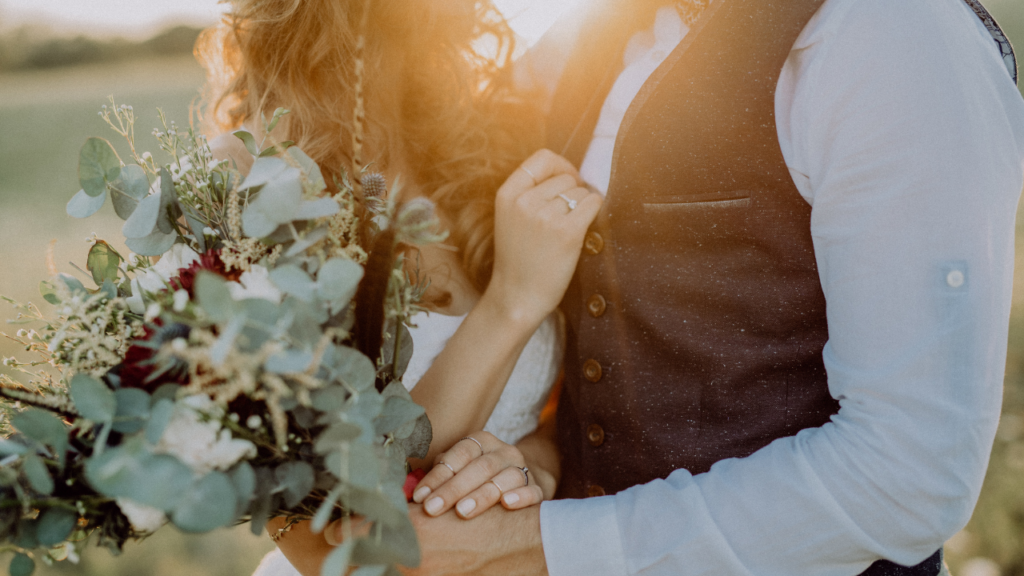 I asked my husband, a professional counselor but also a sock-leaver-arounder, to tell us what guys are thinking about their socks when they take them off.
"I gotta get these off my feet," he said. "Aaaaah, that feels better."
"When you walk away from your socks," I asked, "are you in any way making a statement about your wife's value?"
"No," he said.
Okay, so I'm a professional wife and also a sock-picker-upper, and I used to get my feelings hurt over those dirty socks. I would see them lying there and immediately think Matt didn't care about me, or surely he wouldn't have left those for me to take care of.
But this is the man who once jumped between me and a Rottweiler that ran at me on a dark street one night.
This is the man who held me close, night after night, while I grieved my father's death.
This is the man who looked at me in McDonald's a few weeks ago and said, "You and me, babe. We're the only ones in the world right now." And I swooned like a middle school girl.
This man loves me. Ain't no lie.
So here's a truth from Scripture that young women need to hear, as part of their premarital counseling:
"…the devil…is a liar and the father of lies." (John 8:44 ESV)
The devil wants to destroy our marriages, and it works pretty well to whisper into a woman's ear, "See those socks? He must not care about you." And the woman who feels not cared for becomes resentful, and resentment can turn into deep-seated bitterness that will undermine the relationship.
We need to be prepared for the lies Satan feeds us in our marriage.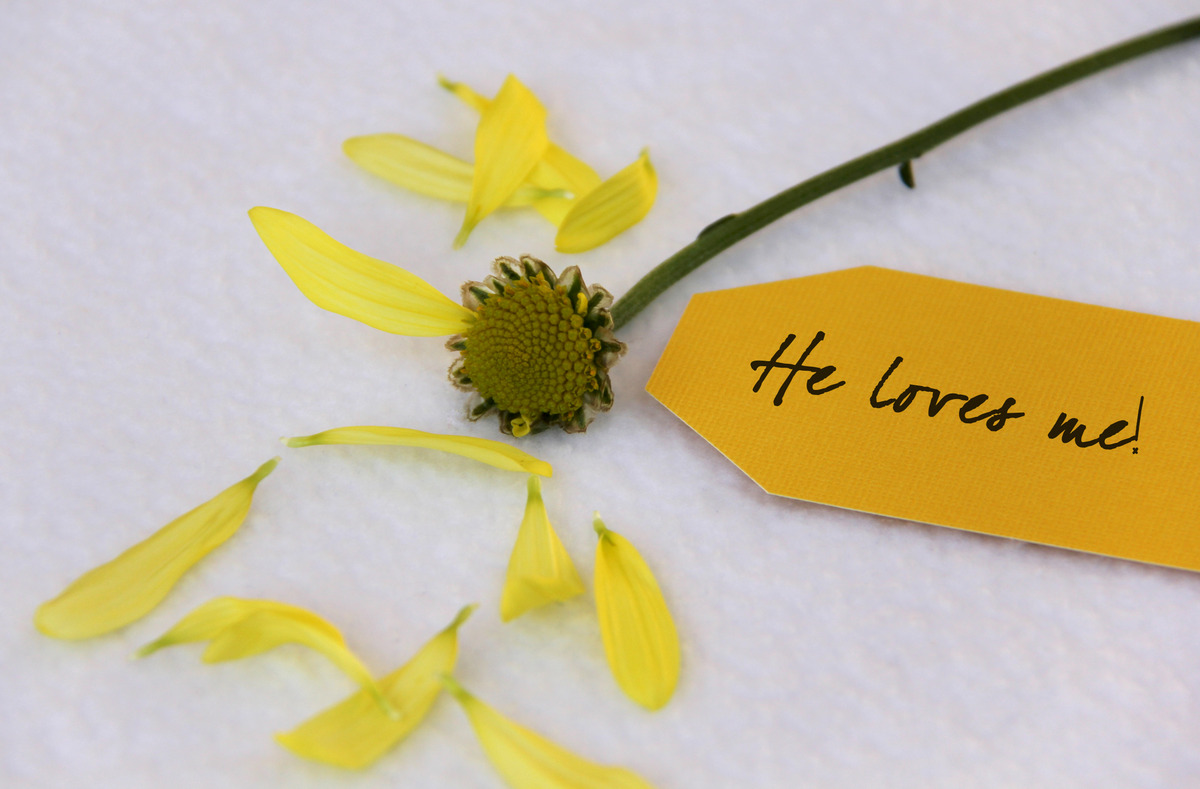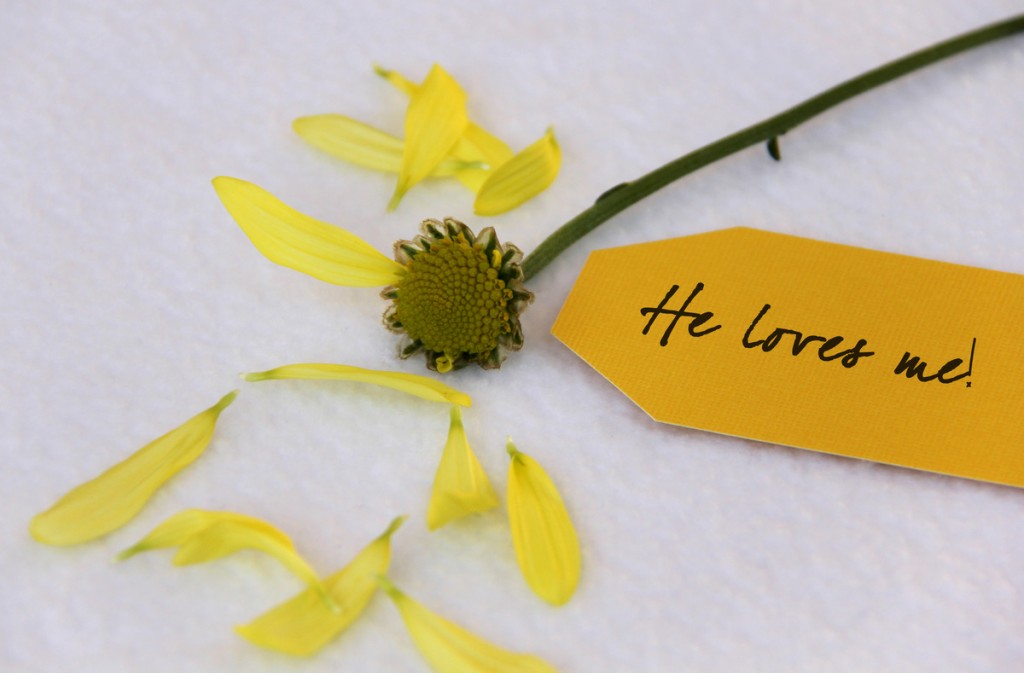 He Loves Me
You know that game we played as young girls? We held the flower in our hands and plucked one petal at a time. He loves me. He loves me not. He loves me. He loves me not.
Well, the devil is going to try to get you to think, He loves me not. He loves me not. He loves me not.
So the next time you see those dirty socks on the floor, pretend you're plucking one of those "fragrant" flower petals and choose to say, He loves me.
Take time to think of all the ways your guy shows that he cares about you. Remember how he brings in a paycheck, so you have a roof over your head. Remember what he's really good at doing for you.
Be thankful.
Lean into the truth.
Pray for him while you humbly and lovingly put his socks in the hamper.
Let's give our guys some room to have imperfections, as well as some credit for their good intentions toward us.
Is Your Marriage Functional or On Fire?
We're talking about the "lighter" side of marriage – maintaining the fun and yes, the frisky side of love.
BUT . . . we're also discussing the wife's role in all of it. Should you wait around and hope that something will happen or should you initiate the fun? Is there anything in the Bible that talks about a woman stepping out and pursuing romance?
Please join us on the FAITHFUL LIFE podcast this week HERE or press "play" below!
FAITHFUL LIFE podcast
Matt and Lisa Jacobson, authors of 100 Ways to Love Your Husband and 100 Ways to Love Your Wife, are the hosts of a weekly podcast to talk about what it means to be a biblical Christian in marriage, parenting, church, and culture. Matt and Lisa offer deep encouragement, along with practical steps and true-life stories, as we grow in walking the faithful life together.
Subscribe to the FAITHFUL LIFE Podcast
Subscribe to the podcast on iTunes, Google Play, Google Podcasts, Spotify, iHeartRadio, Stitcher, Castbox, or (my personal favorite) Pocket Casts. Get notified each week when a new episode is available! New to podcasts...but don't know where to start? It's quite simple. Click here to learn more!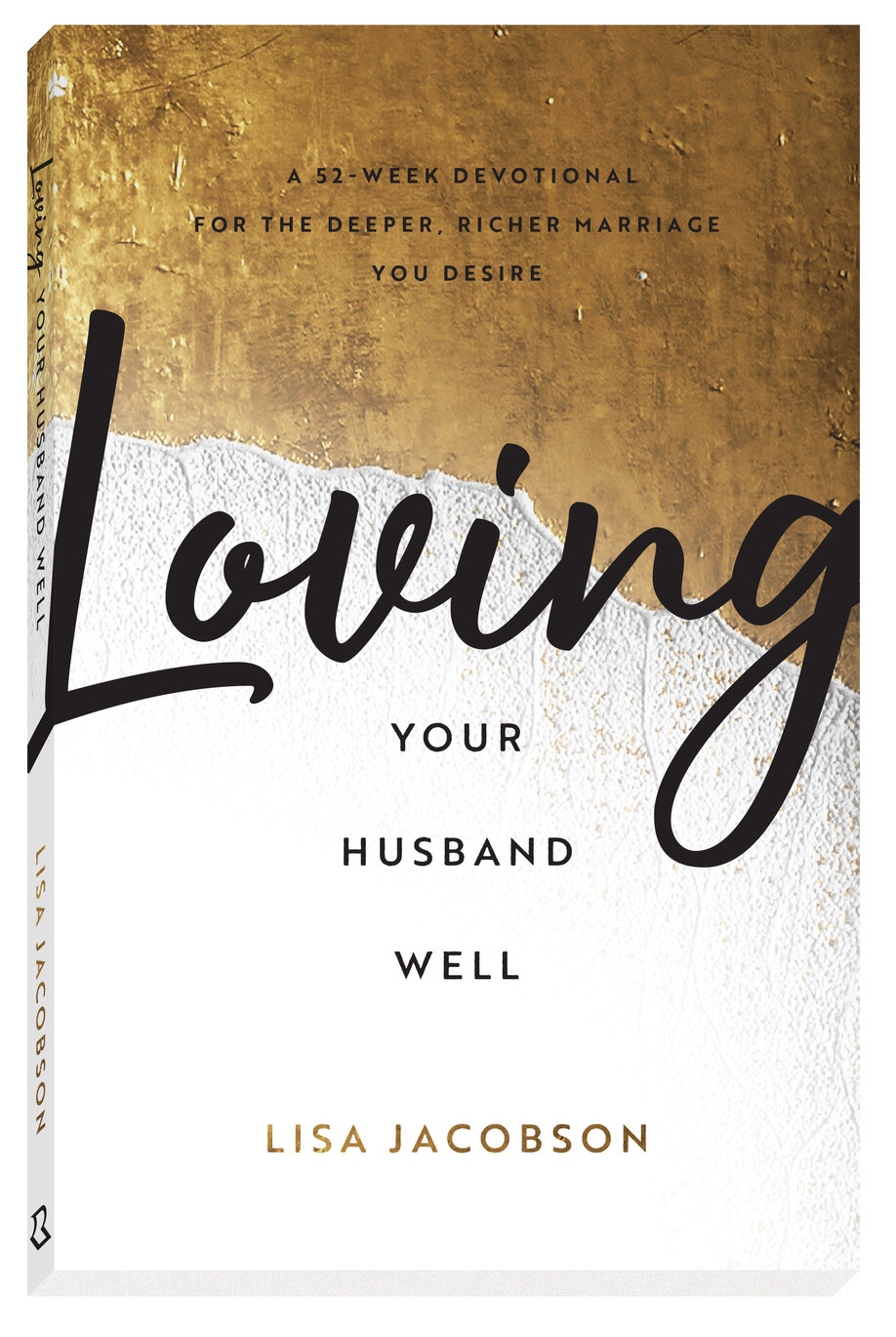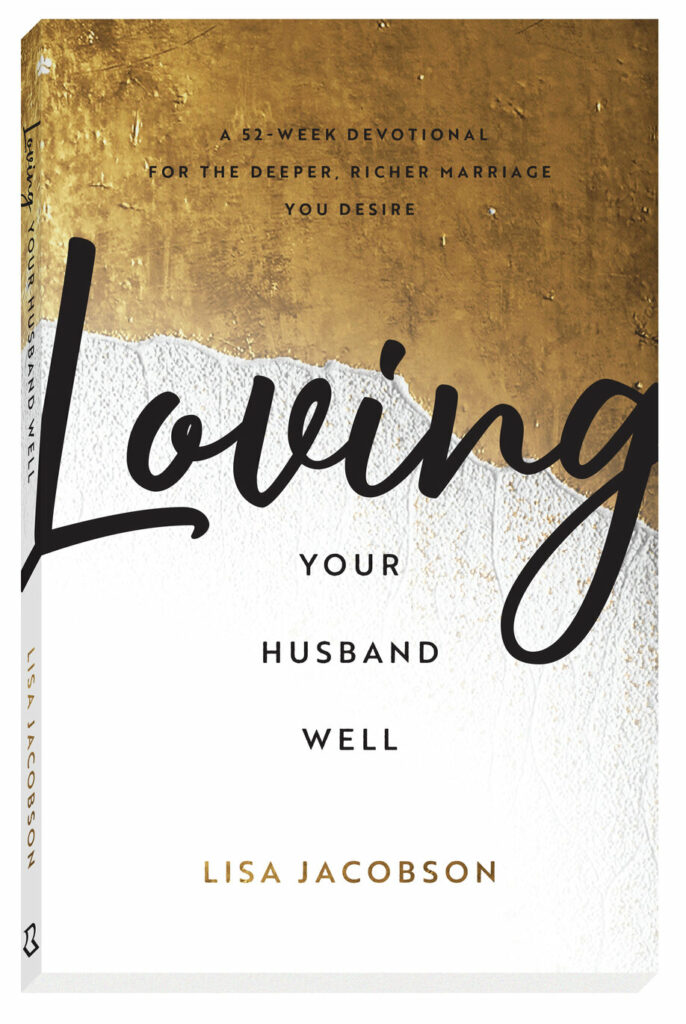 A 52-Week Devotional for the Deeper, Richer Marriage You Desire
An intimate, loving marriage is so much closer than you think

Imagine if, at the end of the year, despite your busy schedules and all the demands on your time and attention, you and your husband were more in sync, more connected, and more in love than ever before. Sounds amazing, right?

That kind of marriage is what is waiting for you as you read through the fifty-two weekly devotions in Loving Your Husband Well. Each entry includes a specific theme, related Scripture, a powerful devotion, thoughts for further reflection, practical ideas, and a prayer, all designed to help you love, cherish, and serve the man who shares life's journey with you.