Historical Romance Novels You'll Want to Get Lost In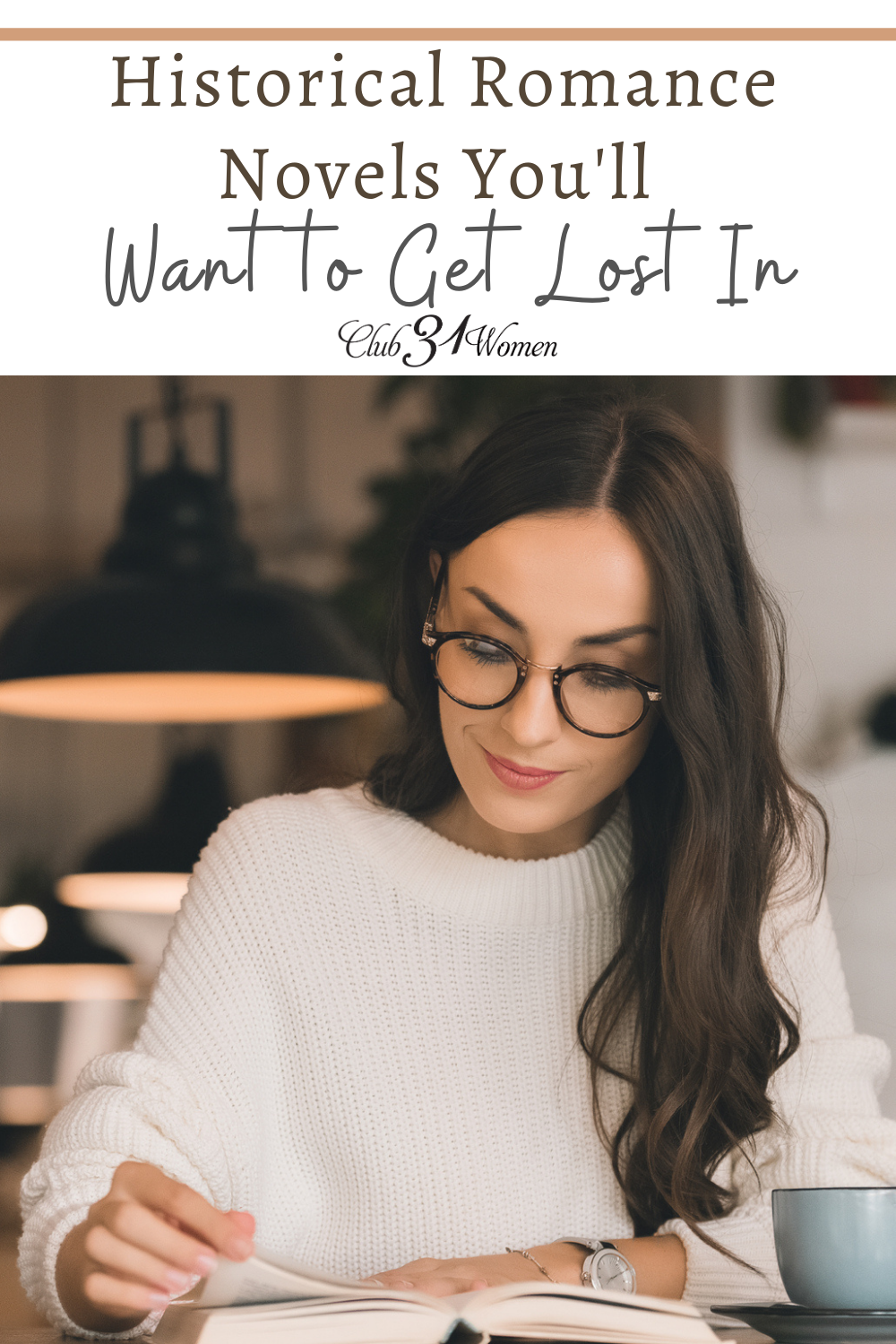 A historical romance can be a delightful and inspiring way to spend an evening.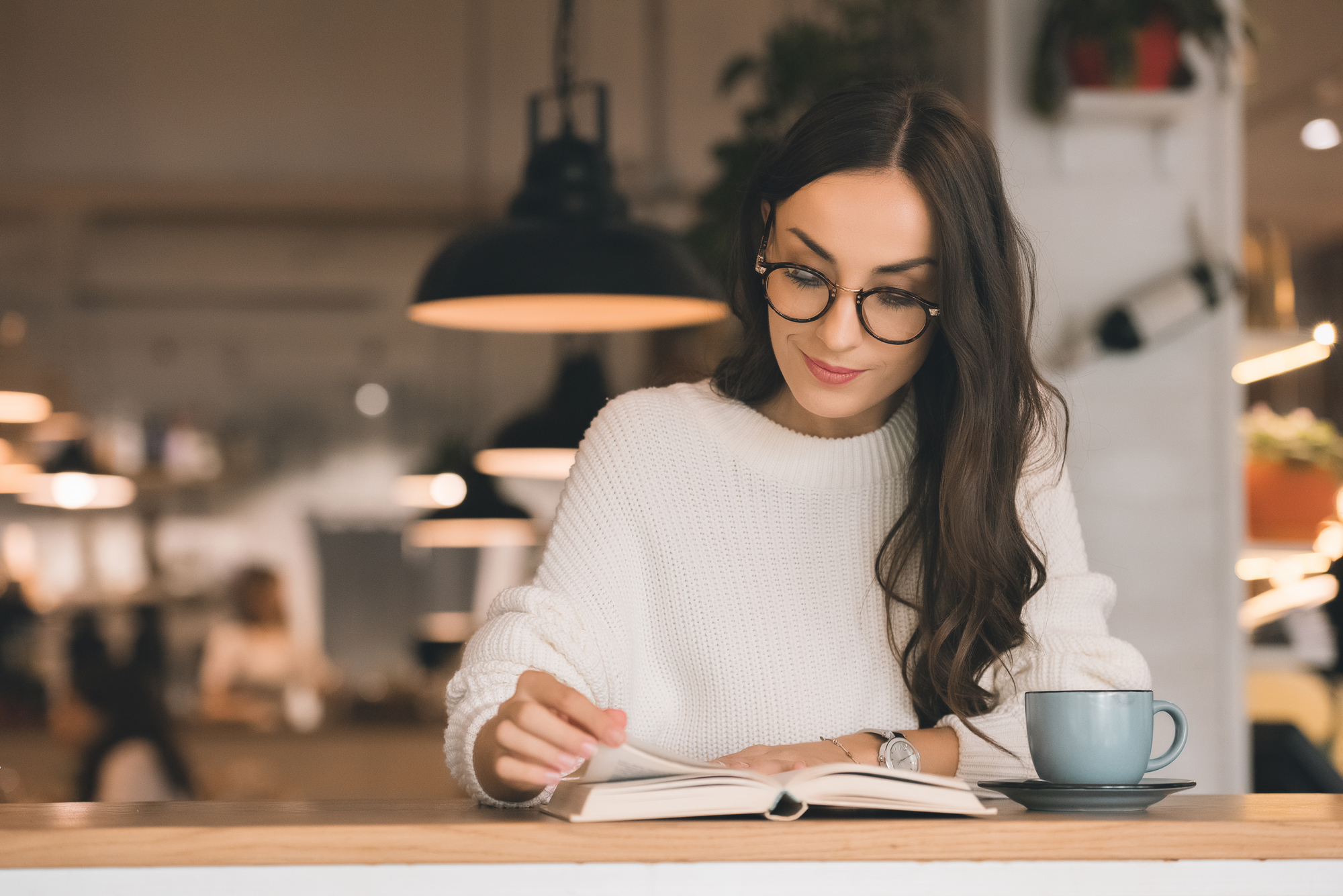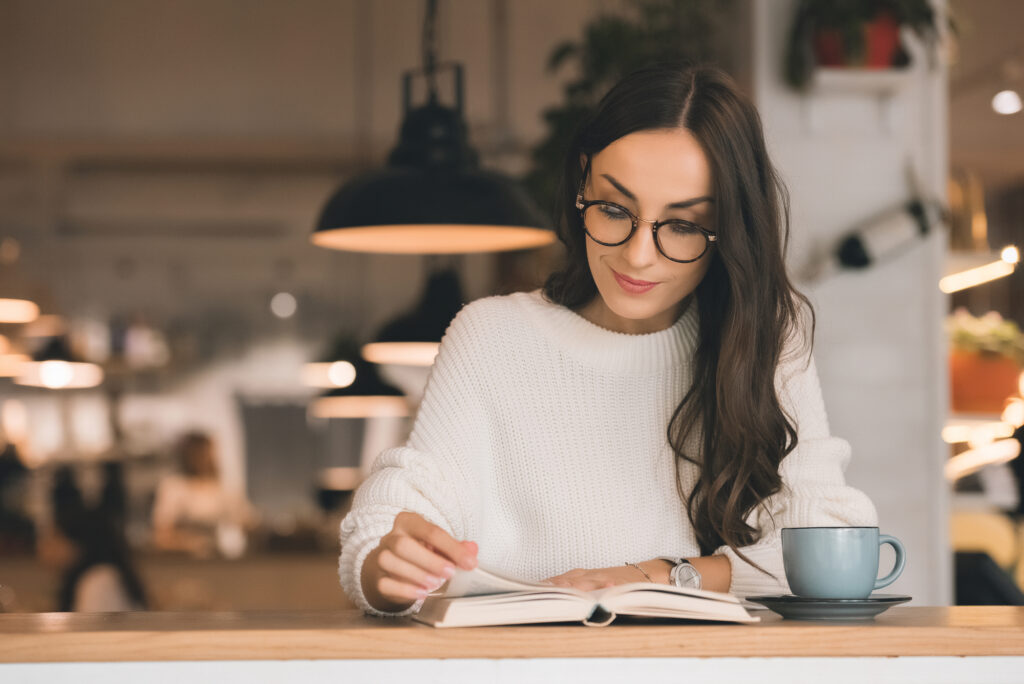 This post may contain affiliate links through which Club31Women might get a small compensation – with no additional cost to you.  See my disclosure policy here.
Is there anything more delightful than a cup of coffee or tea in one hand and good fiction in the other?
My favorite fact about romantic fiction is that it can transport me to times gone by when the world was different (but love was still worth fighting for!). Below are some of my favorite historical romance series. If you enjoy Janette Oke's Love Comes Softly series or Francine Rivers' epic sagas, then you will enjoy these!
Historical Christian Fiction Romance Series You'll Love
Travel to the Appalachian mountains at the turn of the last century with this hero who has a lot to learn, and the woman who loves him through it all. A wonderfully woven story of trust shattered and rewon, of love that gently grows, it's a heartrending journey riveting in its intensity. All three novels are rich with redemption.
If you love historical fiction that offers a glimpse into a forgotten time when life was simpler and at the same time so moving, see also Joanne Bischof's other books, the Blackbird Mountain series or The Lady and the Lionheart. Every new release of Joanne's goes on to my to-read list!
Elizabeth Camden skillfully weaves stories right into their true-to-life but little-known historical setting, and With Every Breath is one of my favorites of her titles! I especially love the growth of both main characters in this novel sure to keep you turning pages past bedtime.
Readers of historical fiction who, like me, love plunging into another century where simpler times but just-as-complex lives abound should scoop up With Every Breath. Or anything by Elizabeth Camden, really!
All of Laura's books are so rich, I pre-order every new release.
In Love's Fortune, the author's signature attention to historical detail blends with the danger and intrigue subtly swinging behind the scenes as the hero and heroine grapple with decisions they must make. I loved how I wasn't sure until the last page how it would all turn out. If you're at all a fan of history, grand love stories, or family sagas, treat yourself to one of Laura's novels.
Or better yet, seek out the audiobook. Aimee Lilly narrates all of Laura's novels, and she is my favorite audiobook narrator, conquering the Scottish brogue and distinctive character voices with mesmerizing ease.
Margot is an unconventional heroine not only because she has a mind for math, but because she's putting her intelligence to work to try to win a war in a country not her own. When she meets a man accused of war crimes, her small world suddenly grows much bigger and a lot more complicated.
I couldn't get enough of this deep dive into a seldom-covered (in fiction, anyway!) aspect of WWI: Room 40, where codebreakers translated intercepted enemy correspondence. And as always, Roseanna M. White's skill at storytelling shines in this first novel in The Codebreakers series, as well as in her other titles!
I accidentally read many of Sarah Sundin's series of books out of order, which no doubt isn't the best way to enjoy them, but is a good way to tell that they're suitable as stand-alones and riveting in and of themselves!
I love Through Waters Deep, the first in the Waves of Freedom series, the best (so far!). This story of sabotage and mystery and two unlikely detectives who happen to fall in love with each other along the way is a fascinating look into WWII.
Sarah Sundin is one of my top favorite authors, and no wonder so many others say the same! Her skill at writing compelling characters is unparalleled. She weaves her plot with intricate mastery to historical detail, and I always finish her books too fast because then I have wait to for the next one to release.
Journey to Western North Carolina just after the American Revolution in my favorite of Lori Benton's titles, The Pursuit of Tamsen Littlejohn. This story of escape and rescue kept me reading late into the night as I just had to know what happened next–not only to the hero and heroine seeking safety but also to the State of Franklin, a doomed state in a new country set on independence!
As the description says, "Falling in love was never part of the plan!" So it is with many historical novels on this list, all of which I heartily recommend if you're in search of some historical stories to both entertain and inspire. Just don't forget the cup of coffee or tea!
All my best,
Rachelle Rea Cobb
Here at Club31Women, we recognize that not everyone has the same taste or point of view on books, music, or movies, but we offer these short reviews for your consideration. Our hope is that you will find something new and wonderful on this list of recommended resources!
~ Lisa Jacobson, Club31Women
Save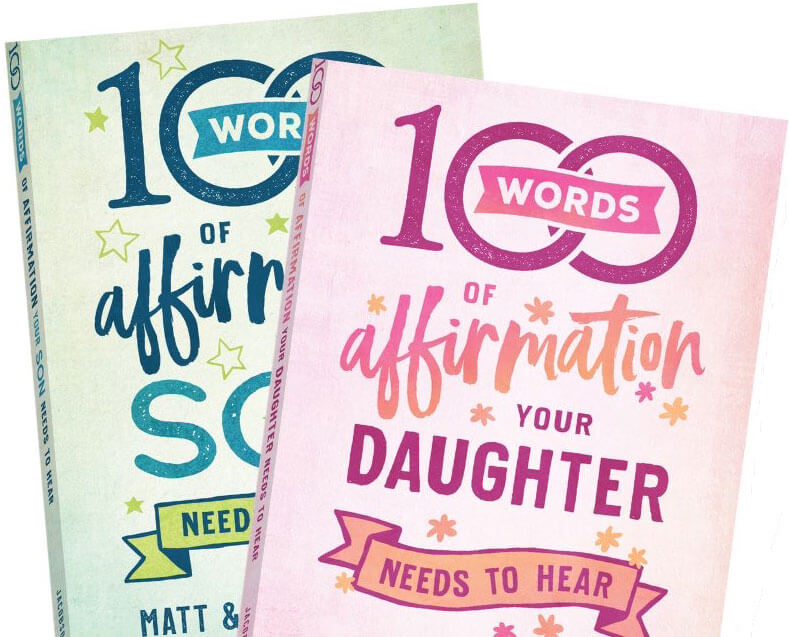 100 Words of Affirmation Your Son/Daughter Needs to Hear
Matt and Lisa Jacobson want you to discover the powerful ways you can build your children up in love with the beautiful words you choose to say every day–words that every son and daughter needs to hear.
These affirmation books offer you one hundred phrases to say to your son or daughter – along with short, personal stories and examples – that deeply encourage, affirm, and inspire.
So start speaking a kind and beautiful word into their lives daily and watch your children–and your relationship with them–transform before your eyes.