Home At Last: Saying Goodbye to Mom
I could see her from my kitchen window.
Fuzzy, pink slippers in hand.
Marching down our gravel driveway as if her life depended on it.
I ran out the sliding door to catch up with her.
Um, Mom, where are you going?
"I'm heading home. Where do think I'm going?" She snapped at me.
We've had this same conversation so many times over the past few years that I've lost count.
"But, Mom, you are home. This is where you live, remember? With us."
And that's the answer that made her good and mad.
A Determined Lady
Our daughter Vienna could see the situation escalating and ran out to see if she could help.
Because Grandma wasn't exactly the stereotypical "sweet little old lady."
This woman was a pioneer, and she was surprisingly tough.
She was a fighter too and wouldn't budge when she believed something was wrong.
And she wasn't buying the "this-is-where-you-live" and "this-is-your-home" stuff, and she wasn't going back without a fight.
So it was something of a stand-off.
But Vienna had no trouble holding her ground either. Her granddaughter and namesake.
Two determined women.
Stubborn and strong.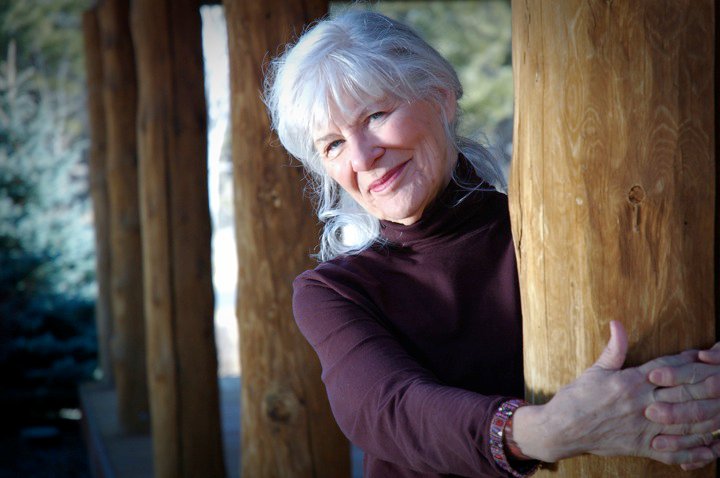 Memory Loss and Unwavering Faith
Vienna might have only been 18, but her grandparents have lived with us since she was a baby and we'd all been through a lot together over the years.
Including these last number of years of her grandma's long, difficult struggle with Alzheimer's.
Watching this once very sharp lady slowly losing her memory – and eventually her mind. But never her faith.
This same grandma who had helped care for Vienna since she was in diapers.
Although at some point their roles began to reverse, and it was the granddaughter taking her grandma to the bathroom.
And it was the grandaughter who was feeding her.
And the granddaughter who was dressing her.
And the granddaughter who was cleaning up after her, tucking her in bed, and comforting her when she was afraid.
And not the other way around as it had once been.
Come to think of it, all our family had some role to play in grandma's care. Some children were "spotters' and would be on the look-out for when she'd head out on one of her walks to heaven. A few played card games with her or helped clean the house or took out the trash. And some were simply cheer-her-uppers and tried to bring sunshine to her darker days.
She also had a grown daughter who would lovingly give her a weekly manicure so that her nails always looked pretty and nice.
And then her grown son (my husband) would sometimes – sometimes – scoop her up like a small child and carry her to her room.
Because she was too helpless to do so herself.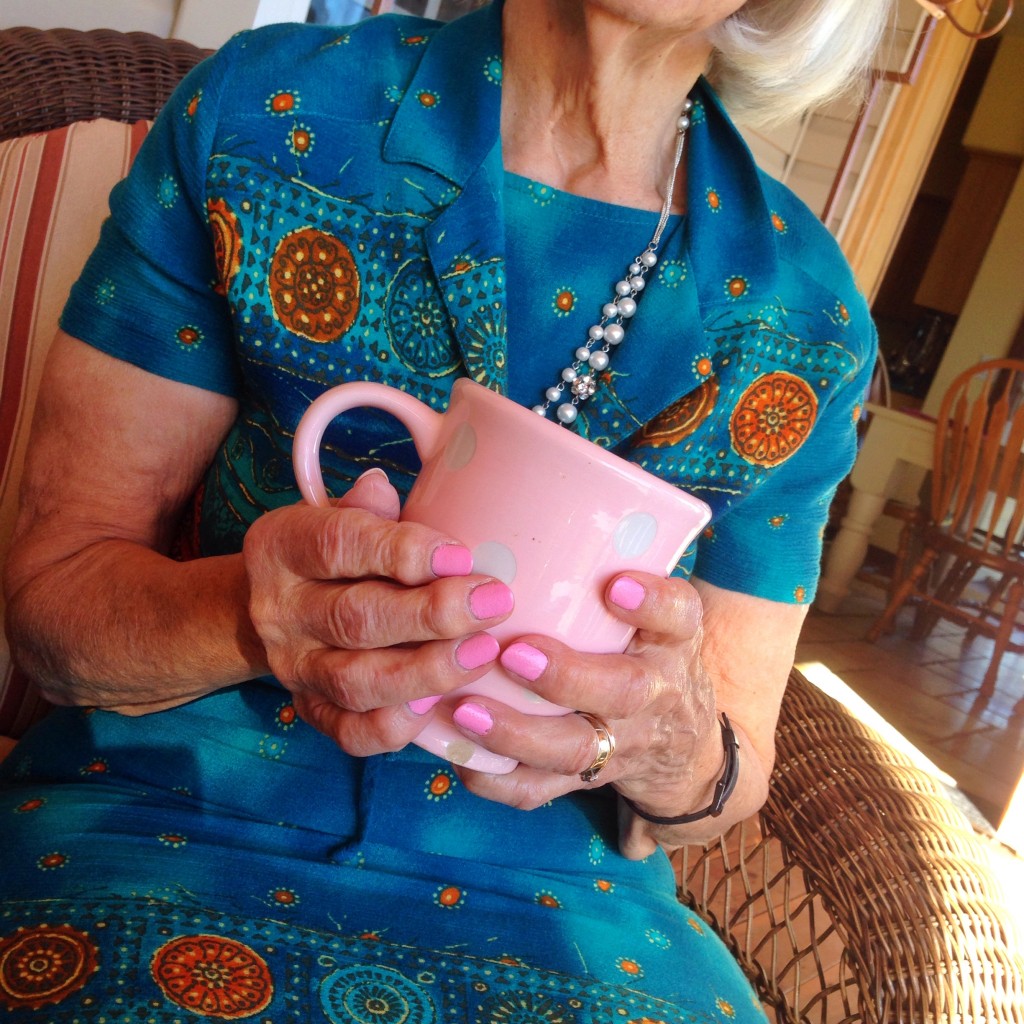 A Pioneer Woman
It was hard to imagine that Mom would ever become helpless.
It's probably one of the last words anyone would have used to describe her. She and dad had moved up far to the interior of northern Canada when their kids were young. Built their own house in the wilderness and basically lived off the land. Matthew used to tell me about how she would can 700 (seven hundred!) quarts that would help feed them over the winter.
And winter up there meant winter. For example, their family policy was the kids had to walk nearly a mile to the bus stop… as long as it didn't drop more than 30 degrees below freezing.
Yikes. Like I said, winter.
Mom was also an amazing gardener, a wonderful cook, and a hard worker. She never slowed down. Not ever. Or at least not until the past few months when her knees finally gave out on her.
Even then she would sit in her reclining chair and talk about how she should really get up and get some things done.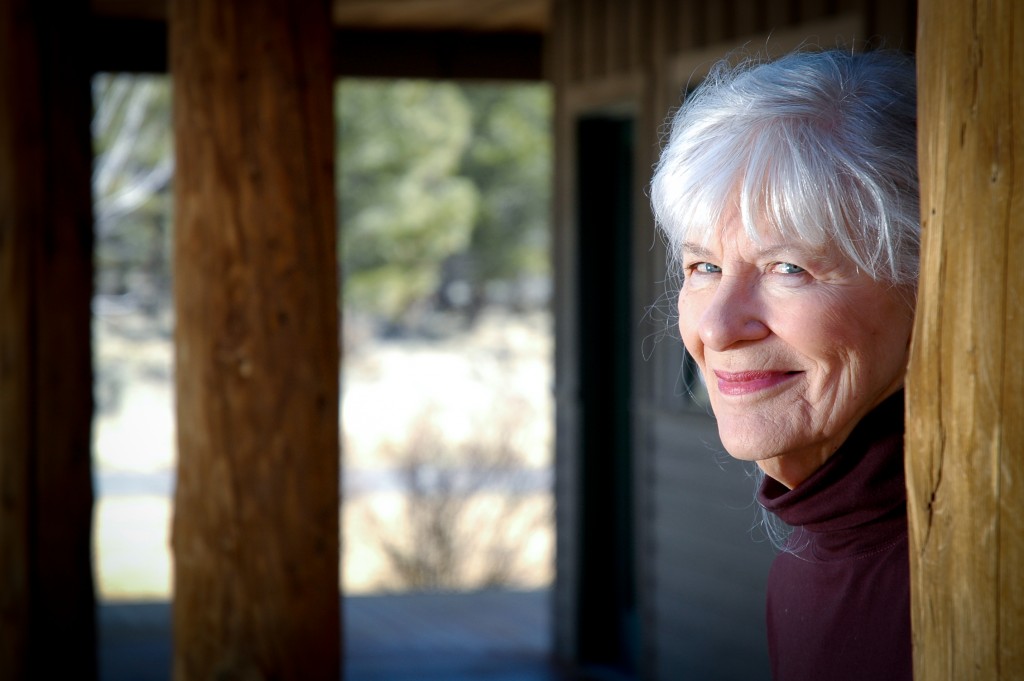 A Very Young Bride
Mom was just 17 when she married Dad.
And he was all of 19.
Both very young and neither of them believers. That didn't happen until after they had four children together and then they were radically saved.
Two sinners saved by grace.
And two people who kept true to their vows for over six decades.
Not always easy and not always wonderful.
But always faithful.
So in the end, it was Dad who took over much of her care – even when she no longer recognized him as her husband.
She would call him "That Man" on her bad days – and "Kind Sir" on her good ones. But he would smile and often tease her about falling in love with him.
Over and over again.
Those two.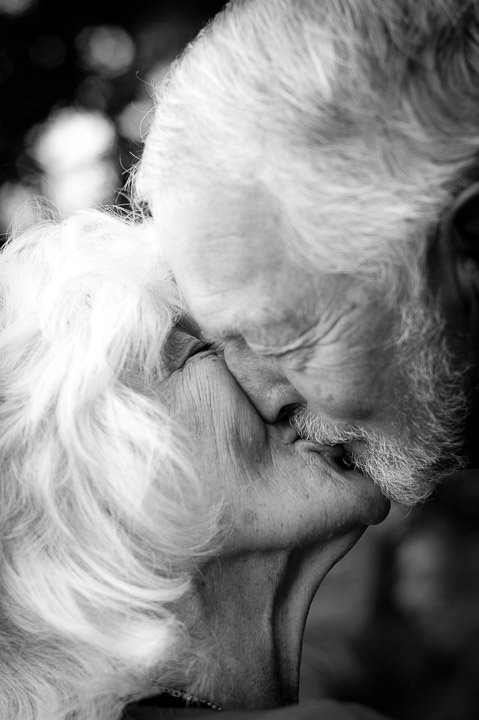 One day a few months ago, I came in and found the two of them holding hands at the kitchen table.
Listening to old gospel tunes with tears running down their sweet, old faces. Looking forward to when their Savior would call them both home.
But how she dreaded the thought of him leaving before she did.
That was the day she suggested they tie a rope to each other so that when one went . . . the other would follow.
But Dad just silently prayed that she would go first. So she'd never be without him.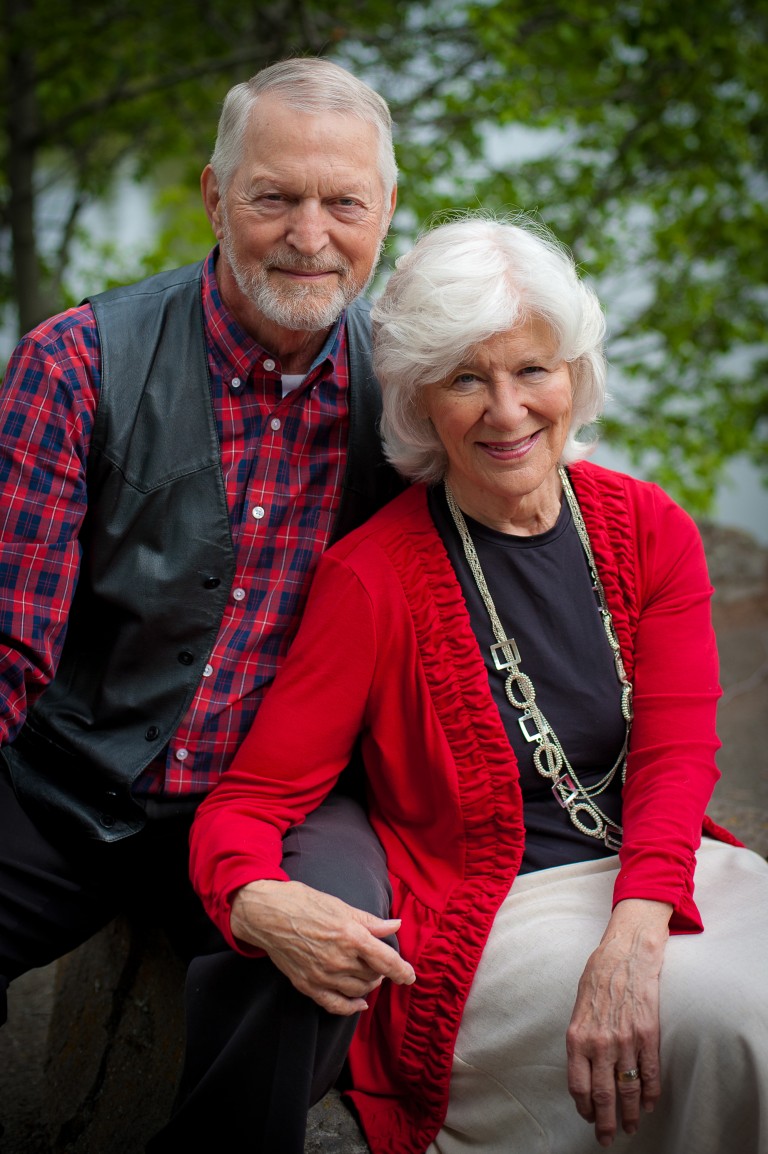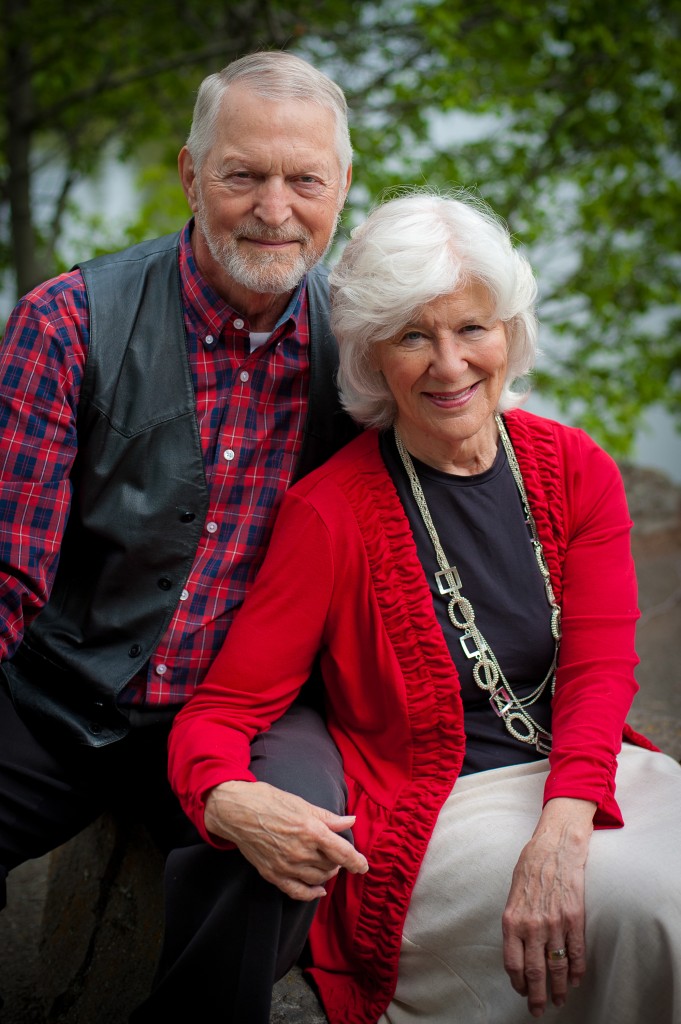 Home At Last
And God answered Dad's prayer.
None of us were expecting it, but last week Mom slipped into a deep sleep and never woke up. Quiet and peaceful. And then she was gone.
His bride of 63 years.
Mother to 4.
Grandmother to 18.
Friend, pioneer, and sister in Christ.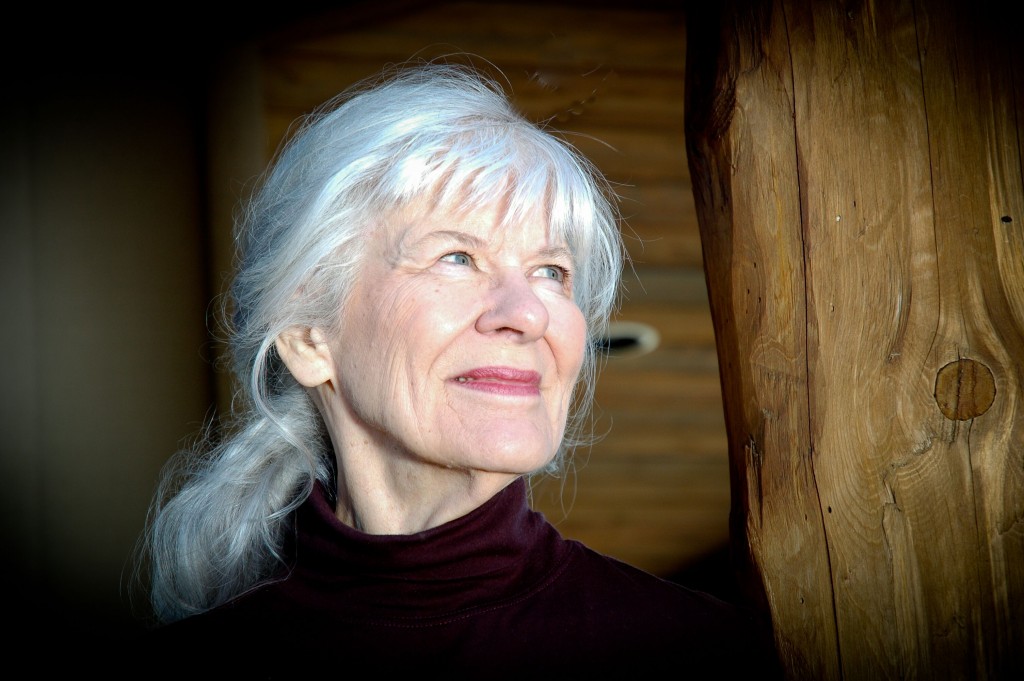 Home At Last
My last conversation with Mom was one of our sweetest.
Her face lit up when she saw us walk in. Then she reached for my hand and held it to her lips and kissed it for the longest time.
I told her how beautiful she looked and tucked the blanket in around her feet.
After we'd chatted for a while, she said to me, "I've got to be going home now."
I know, Mom. I know.
And I squeezed her hand and we said goodbye.
I love you, Mom.
"Love you too."
Only a few days later, she was gone to heaven with her God and Savior.
Home at last.
He will wipe away every tear from their eyes, and death shall be no more, neither shall there be mourning, nor crying, nor pain anymore, for the former things have passed away. ~ Revelation 21:4
A Personal Note
*I want to thank all of you who have supported us in this often difficult journey with Mom. Thank you for your encouraging notes, your lovely words, and your loving prayers. It has meant so much to our family and me, and I cannot adequately express our gratitude for your kindness to us – but please know that we do thank you.
Mom read this blog every day – up until she could read no longer – and even after that Dad would often read the articles to her. She was faithful to lift up the ministry here at Club31Women – and don't be surprised some day to find out she prayed for you as well.
We're going to miss you, Mom. But full of hope, knowing that you're truly at home where you belong.
In His grace,
If you've not read Dad's advice on marriage, you might want to read this too: 6 Words of Wisdom: The Best Advice From 60 Years of Marriage.
Photo credit: Most of these beautiful pictures of Mom are special thanks to my sister-in-law, Brenda Jacobson. The picture of Vienna above and my photo below are from the talented Allison Harp Photography.
******************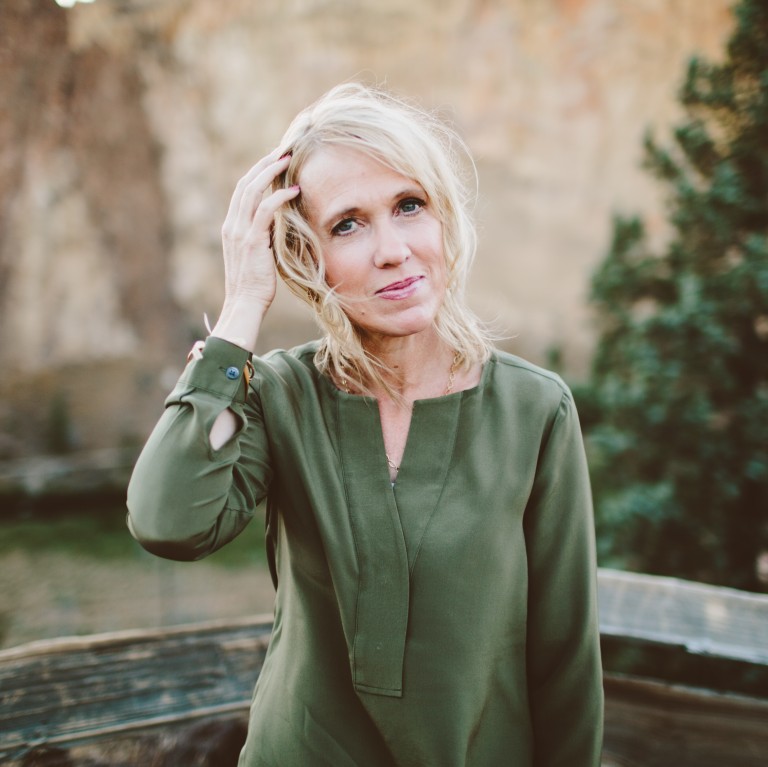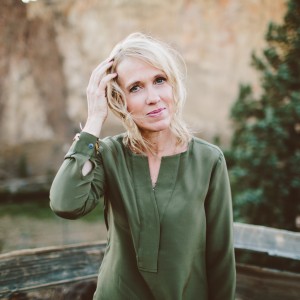 On Instagram? I'd love to have you follow me over there @Club31Women!