The Lost Art of Letter Writing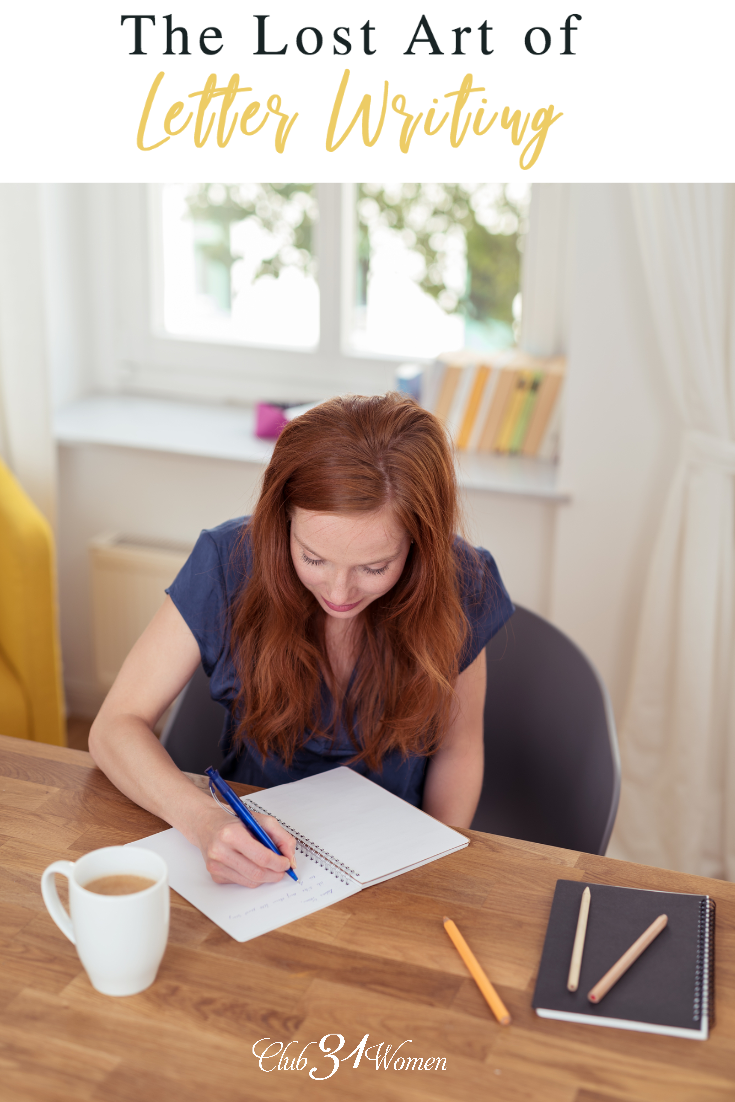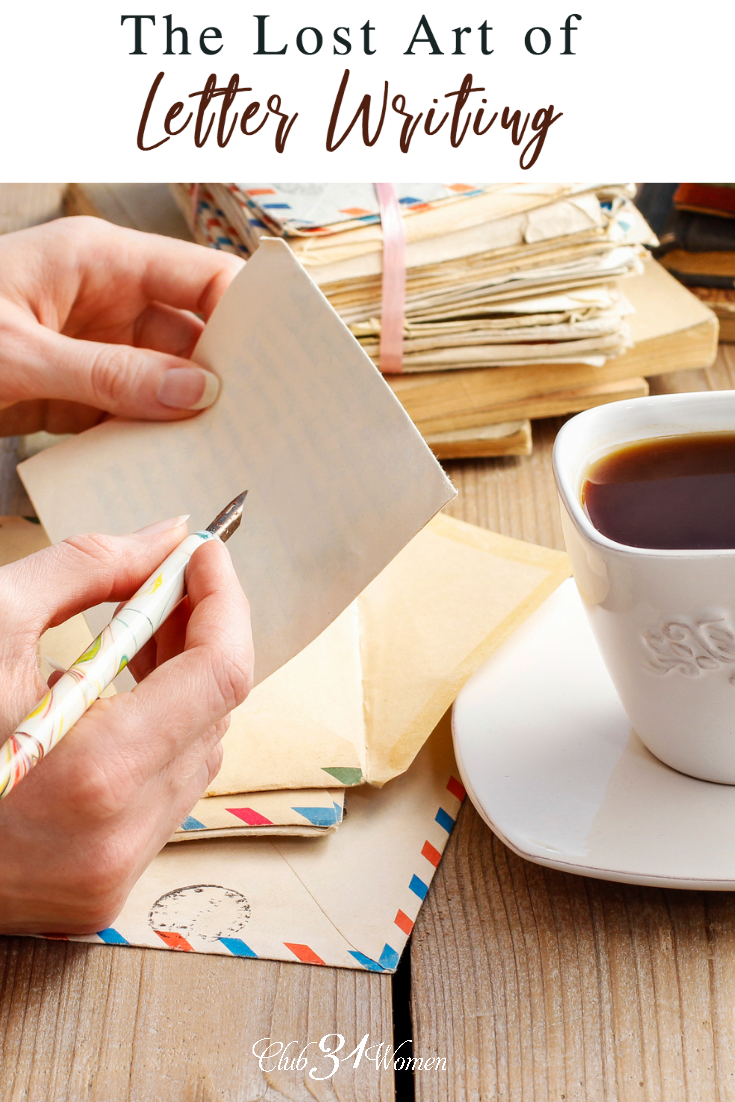 I've always considered letter writing to be such a romantic (in the sentimental sense, not necessarily the lovey-dovey sense, though often that as well…) way to communicate with people you care about. Sure, it seems old-fashioned when you can zip an email or a text message off to anyone with a phone in this day and age. However, despite my (dubious) status as a millennial, I'm actually pretty terrible at communicating with this 21st-century technology.
I'm a pen and paper girl through and through, keeping my life and work on track with an assortment of planners, lists, and notes!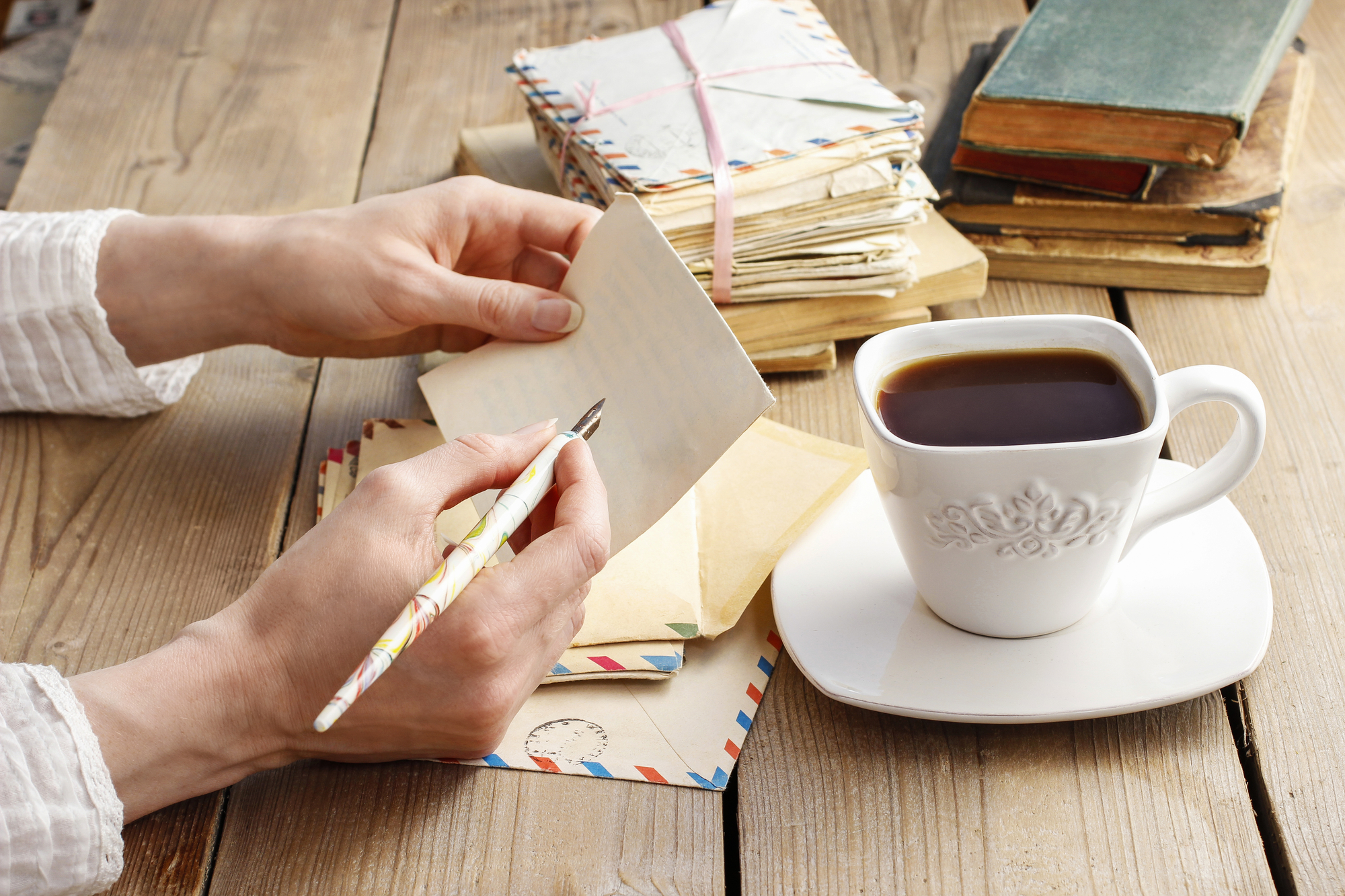 When my husband and I were dating, we would "woo" each other with hand-written notes that were creatively folded together. Today, my husband continues to pursue my heart with hand-written notes that he leaves me before he heads off to work every day. I keep these notes tucked away – perhaps they will leave a legacy to our children of our love story one day, and hopefully, even encourage, inspire, and motivate them in their own marriages.
Letter Writing is a Lost Art Today
Today, letter writing, in general, seems to be a bit of a lost art. Maybe it's because we're all so busy and writing a letter to someone is too much of a time investment – let's be honest: sitting down, thinking and laying out thoughts and questions and re-sharing bits of our lives invites a slow down which is counter-culture in our modern world.
My two daughters actively handwrite physical letters to their friends, despite fluency in the language of emojis, iMessage, and that old dinosaur, email. Some live nearby, others live in different areas of the state, but their diligence in this special way of maintaining a friendship makes me so proud. I saw just how it paid off this past fall when they got to see two of their friends when we were in their town visiting. They jumped out of the car when we arrived at our friend's house and ran to see each other, fairly bursting at the seams with laughter and conversation as they were able to catch up in real life. It was easy for them to do this instead of being awkward despite how long it had been since they'd seen their friends because they actively invested in communication – the art of letter writing!
Story Through Letter Writing
Think about how much we know about history because of this nearly lost art form. We know about John and Abigail Adam's adorable and inspiring marriage because of the letters they faithfully wrote. We know that George Washington alleviated the frustrations of the Revolutionary War by writing back home to Mount Vernon about all the plans he had for his home. During the first and second world wars, letters kept marriages and budding romances alive and gave untold thousands something to keep fighting for. Even Anne Frank's diary was addressed to a fictional character she made up named Kitty.
And when we think about the Bible…isn't that also a letter of God's great love for us? When we dig in, it's filled with letters on teaching, correction, salvation, wisdom, love, and encouragement, as well as history.
I want to encourage you (and me!) that sitting down and writing a letter to your friend, your in-laws who live out of state, maybe another family member, or perhaps even your pastor's wife is something worth pursuing.
Here are a few things I like to keep in mind when writing a letter to someone:
You don't have to have stationery to write a letter. I've written many on lined college-ruled paper. But Amazon and Etsy both have lots of options for beautiful stationery at affordable prices (surprisingly, in this day and age!).
Give details in your letters. Try and give your letter a feeling that makes the reader imagine they are sitting on the couch with you. Describe the weather or the seasonal changes. Mention books you're reading or a new hobby you've taken up. Describe what's been hard or easy and why. During WWII in Britain, the Mass-Observation diary-keeping project encouraged people to practice their descriptive writing by describing the things on their mantlepiece, as well as the things on others' mantlepieces! Not saying you need to try this, but…whatever works.
Ask and answer questions. If I've already got a correspondence going on, I like to have their letter handy so I can refer back to it and answer any questions they may have asked. Be sure to ask them plenty of questions about themselves and go deeper than just yes or no. Invite a conversation to take place.
Request! At the end of each letter, I always ask if there is something specific I can pray about for that person. I don't know when the next time is I'll be writing them, so having something that I can pray about for them keeps them on my mind.
I hope this encourages you to encourage others in the gift and art of letter writing. I know that when I receive a letter from one of my friends, it brings a smile to my face and I dig into it as fast as I can, eager to read what has been written – so very much more than I would a text or email…
"Like cold water to a thirsty soul, so is good news from a far country."
Proverbs 25:25
Blessings,
Chels, Catz in the Kitchen