Planning a Spa Day for Your Soul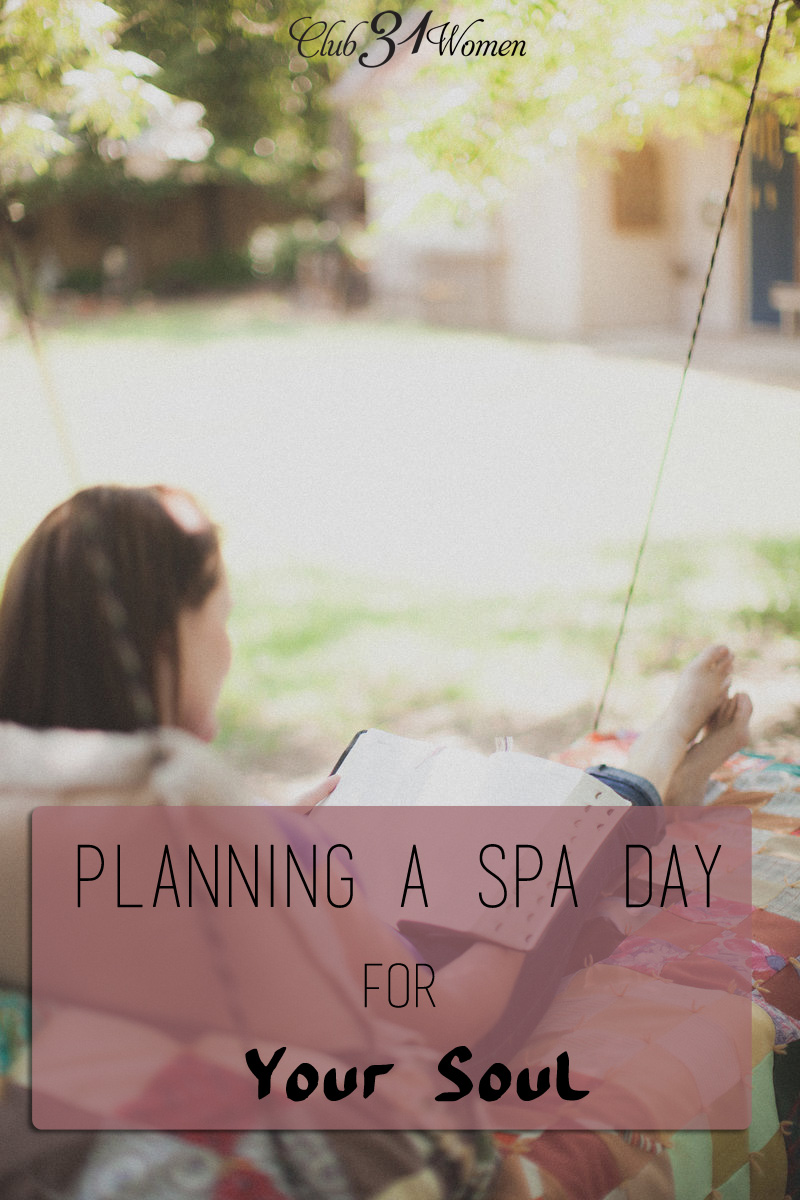 Have you felt this lately?
" I feel like my days are filled with responding to kids, demands, obligations and I don't have any creative space just for me."
It is mid summer, and I imagine we've all felt like this at some point.
In fact, you may have wanted to run away for a day or be sent to "time out" for several hours!
It's normal.
We too need space in our life without an agenda.
Time simply to dream, to be alone, and to listen to the Lord.
I often think of Jesus slipping away at dusk to spend a quiet overnight with the Lord. If He, the Son of God, needed some quite time how much more do you and I?
Time alone refreshes us and makes us better moms and wives.
We may have to be creative to get time alone so here's a suggestion:
Plan a half-day away by yourself during the next few weeks or an overnight if you can swing it. Exchange days with another Mom, hire a babysitter, trade days off with your husband.
This is not a day to run errands or scratch things off your "list."
Instead it is a spa day for your soul.
Go somewhere beautiful and simply be quiet.
Take something that is life-giving–your Bible, a journal, sketch pad, etc.
Eat delicious food.
Especially chocolate.
Put this day on your calendar now and make arrangements.
Simply knowing that you have this oasis of time scheduled for the second half of the summer will be an encouragement.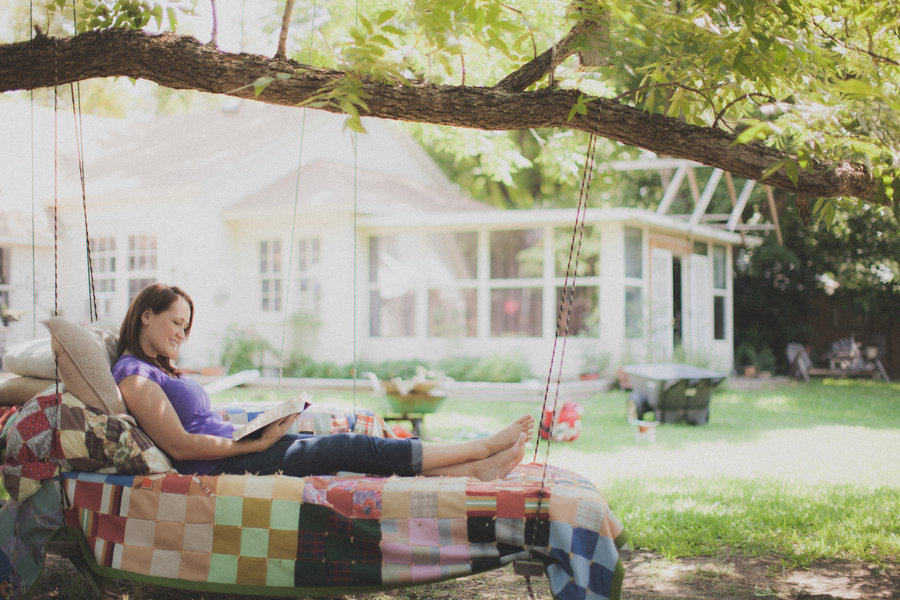 Packing List for Your Soul Spa-Day
Bible
Journal
Sketch-book
Song book or hymnal
Devotional
Special snacks
Chocolate
Coffee, tea, or favorite beverage
Sweet-smelling candle or fresh flowers
Comfy pillow and/or blanket
And, above all, bring your listening ears and open heart.
Your heavenly Father loves you and He desires time with you simply to love on you.
"Be still and know that I am God." -Psalm 46:10
Blessings,
Susan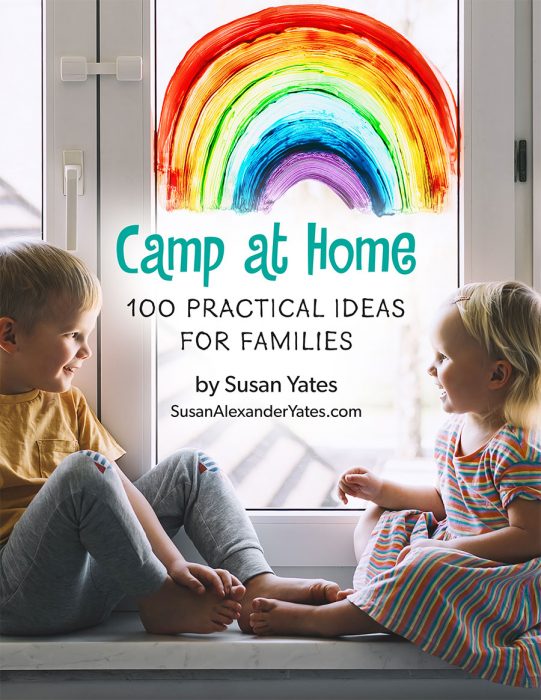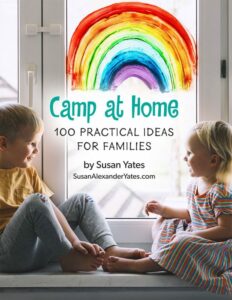 Grab Susan's free ebook, "Camp at Home," right here. This valuable resource is based on her book Cousin Camp. It includes 100 things for you to do with your kids of different ages including toddlers, the middle years, teens, and specific things for the whole family. In addition, there are ideas for grandparents to use to stay connected with their grandkids.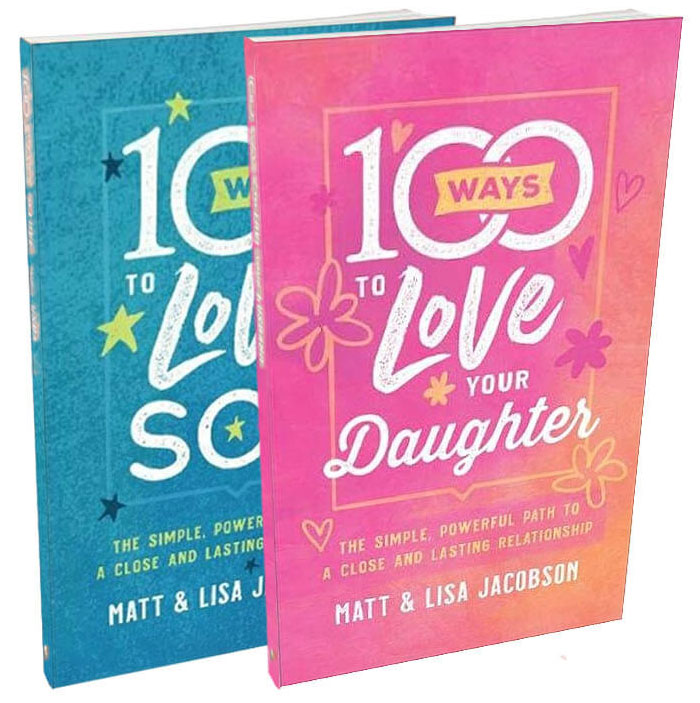 100 Ways to Love to Your Son/Daughter
You love your son and daughter–but that doesn't mean you always know the most effective ways to show that love, ways that will connect with their hearts, and stick with them no matter what life throws their way.
These practical books by the authors of 100 Ways to Love Your Wife and 100 Ways to Love Your Husband give you 100 specific, actionable ideas you can implement to show love to your children, no matter what age they are.
The best part? The short, bite-sized readings make it easy to start right now!