Homeschooling This Year? The Best Books to Read for Encouragement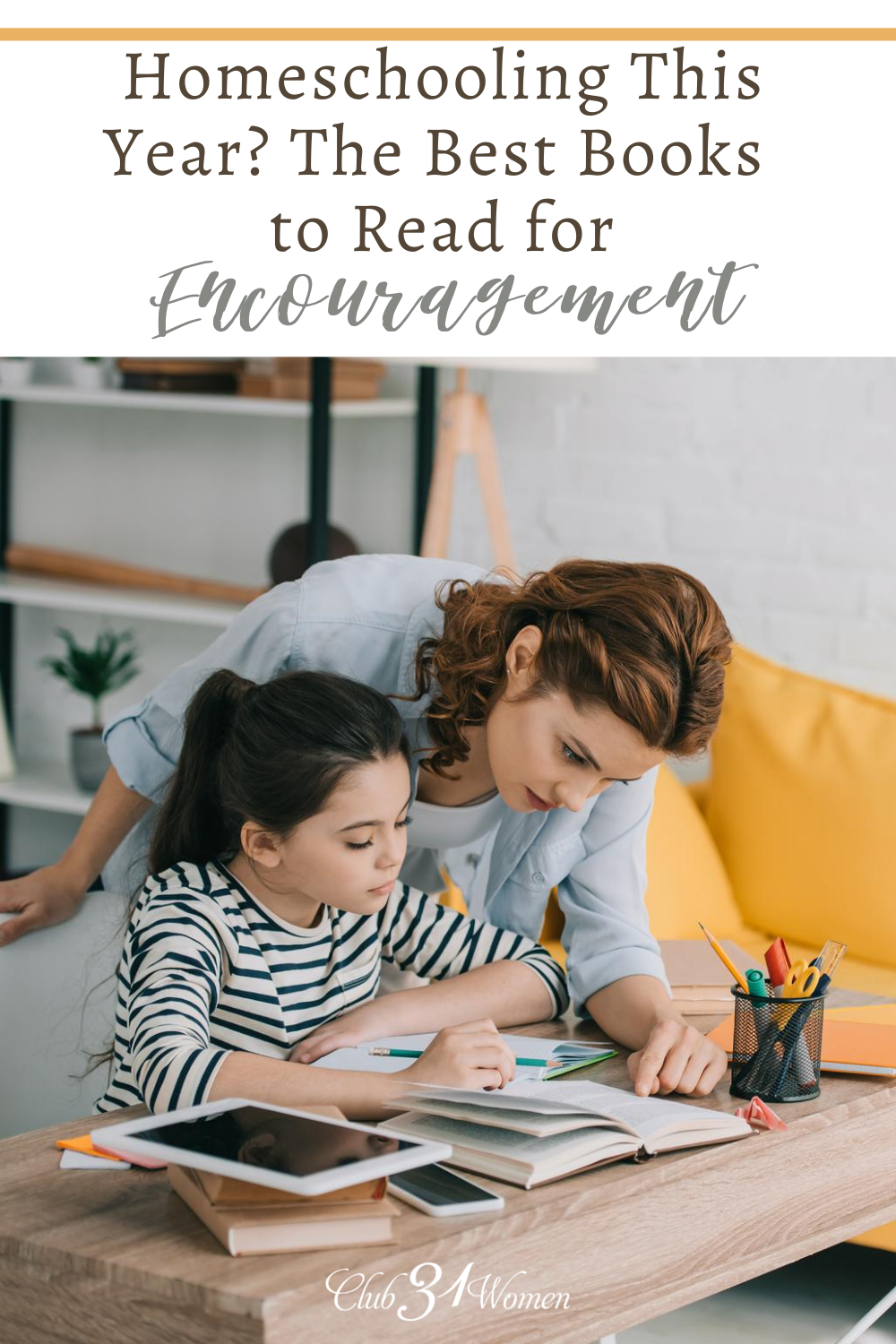 As a new school year begins, many of us are feeling uncertain. Some are homeschooling for the first time, others are weary and wondering if they are doing something wrong. All of us can use a little encouragement!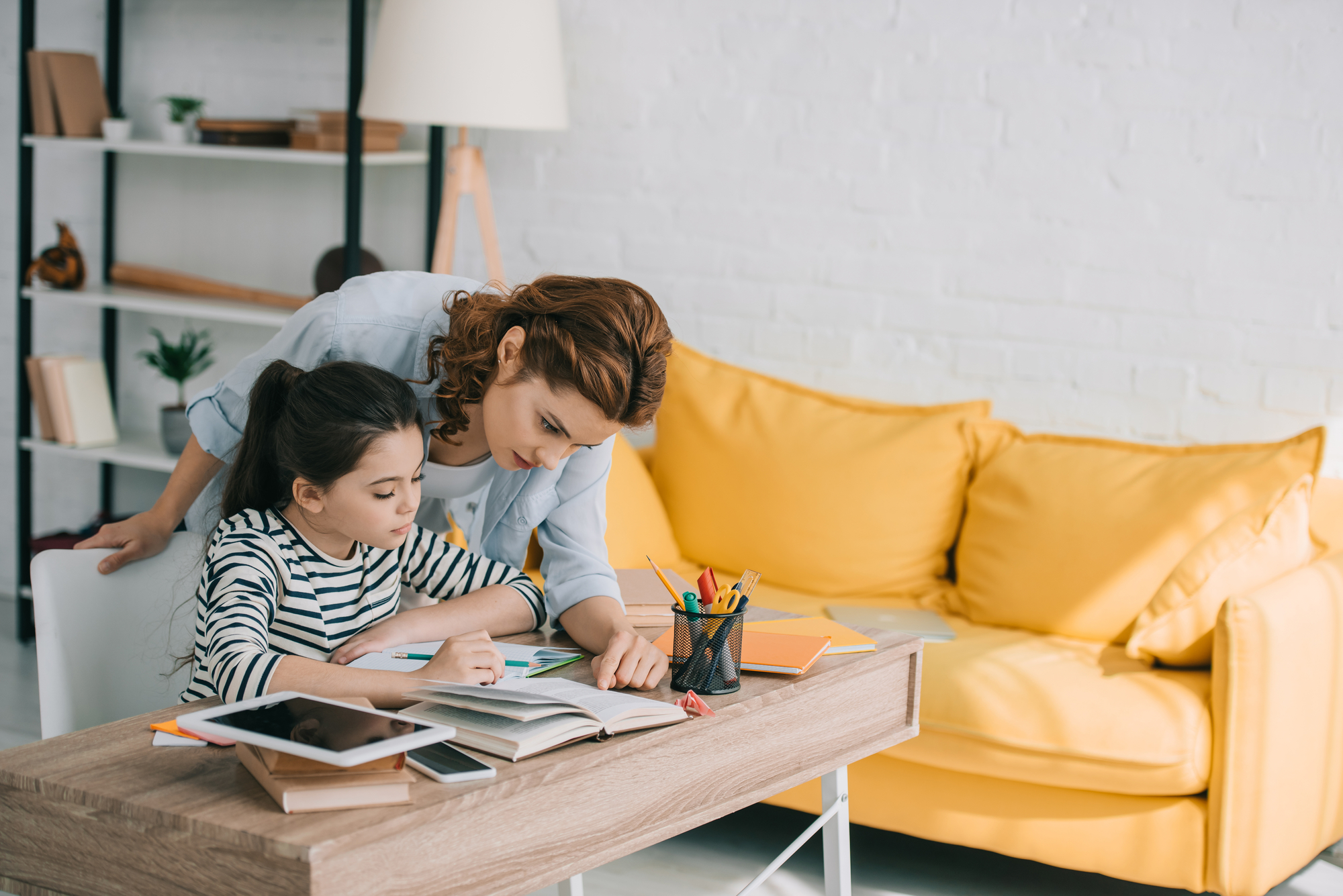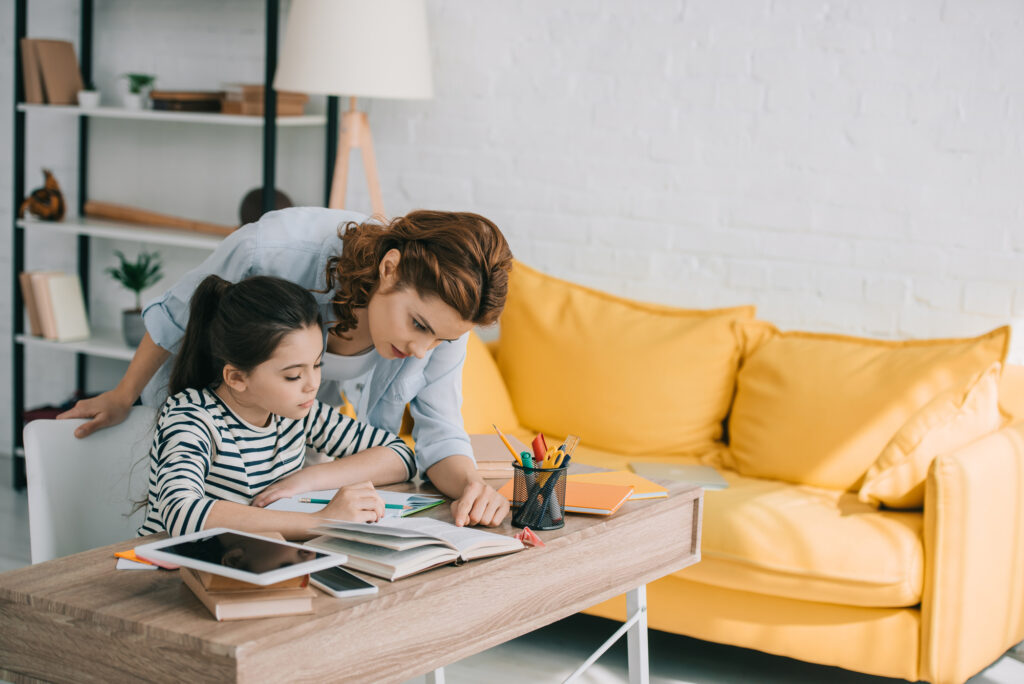 My own children are in first and third grade, and I have a preschooler and a very busy toddler in tow, so I appreciate hearing words of wisdom from parents who have been homeschooling much longer than I have — especially those who have already "finished the race"! Here are a few books I've found especially helpful.
Here at Club31Women, we recognize that not everyone has the same taste or point of view on books, music, or movies, but we offer these short reviews for your consideration. Our hope is that you will find something new and wonderful on this list of recommended resources!
~ Lisa Jacobson, Club31Women
This is a little gem by a veteran homeschooler. The next time someone asks me for the best homeschool tips, I'm sending them a Kindle copy of The Confident Homeschooler. It's chock-full of practical ways to make homeschooling a little (or a lot!) smoother, and my favorite part? They are all really simple ideas, using things as basic as spiral notebooks. You can pick and choose what works for your family because it's not a system where every piece has to be implemented in order to work. A helpful book for veterans and newbies alike.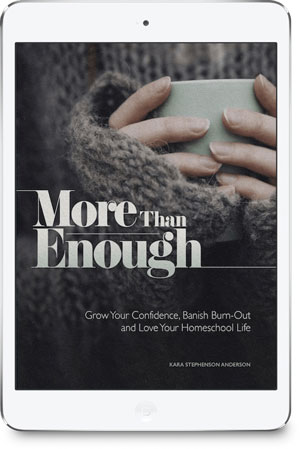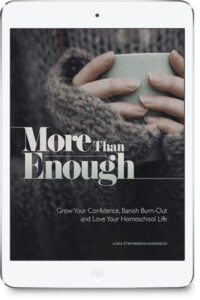 Short and sweet, this book would be perfect for the mom who is just starting her homeschool journey and battling all the doubts and anxiety about whether she can really do it. More Than Enough assures you that yes, you can do it…and gives some much-needed perspective on what we're really trying to accomplish. It also discusses owning your choices and your family's needs and interests and letting go of things that don't serve you in the particular season you're in. If you need a quick pep talk, this is your book!
Homeschool Bravely by Jamie Erickson
If you are second-guessing your decision to homeschool, if you are discouraged by bumps in the road, or if you tend to overanalyze everything, this book is for you. Jamie Erickson understands the crippling effects of fear, and encourages her readers to lean into the knowledge that God equips those He calls. While acknowledging that homeschooling is not the best choice for every family, Homeschool Bravely shows you "how to squash doubt, trust God, and teach your child with confidence," by teaching your children with the end goal in mind.
Teaching From Rest by Sarah Mackenzie
A quick but valuable read, Teaching From Rest reminded me that success in my homeschool is based on what God does in my children's lives, not on me doing everything perfectly. I can be faithful in my work while resting in God's much greater work, and teach my children from a place of joy rather than anxiety. "Rest…is work and leisure, properly ordered…Our task is to hear God's call and follow His commands, and then to trust that God will be God." The weight of our children's education can be a heavy burden, but it's one we don't need to carry ourselves. This book is equal parts convicting and encouraging.
If you are looking for a wonderful introduction to homeschooling from a Christian perspective, I really love this one. The Clarksons, drawing from years of personal experience homeschooling their four children, as well as hundreds of conversations with parents at the conferences they offered, have pulled together a complete resource. You could almost consider it a "how to homeschool" curriculum for parents! Educating the WholeHearted Child begins with a section on the home as the heart of our children's education, and the rest of the book flows out of that foundation. It covers educational styles, learning styles, personality types, curriculum, enrichment activities, and so much more. Highly recommended!
Reading aloud forms the backbone of my children's education. We have chosen not to have a TV, and we very rarely allow screentime. Instead, we read aloud constantly (my kids are all still quite young, ranging from toddler to elementary age): from picture books to chapter books, about everything under the sun. Sarah Mackenzie's website and podcast have been invaluable as I continually search out the best books for our family, and her book is a wonderful treatise on the importance of reading aloud. But The Read-Aloud Family is much more than that: it offers ideas on how to choose good books, how to discuss books with your children, and wonderful booklists so you have a place to start.
Written from a secular perspective, this book lives up to its subtitle, "Finding everyday magic in homeschool, learning, and life." I'm a big believer in the importance of instilling a love of learning in our kids, but how does that translate to actual schooling? Is it just about finding that perfect curriculum? Is it about having a gorgeous Instagram-worthy schoolroom? The Brave Learner not only breaks down the idea of delight-directed education into a few basic principles but gives hundreds of suggestions on how to implement those principles in your home. Since it's written from a secular perspective there will likely be a few areas of disagreement, but I found it helpful and inspiring.
The Call of the Wild and Free by Ainsley Arment
I've been intrigued by the "Wild + Free" homeschool movement for awhile, and this book confirmed my suspicion that I can claim that title for my own family. More of a mindset than a method, it centers around finding what works for your family, gentle lessons in the early years, and "reclaiming wonder in your child's education." Focusing on real-life learning, including time in nature, hands-on lessons, and the power of story and play, The Call of the Wild and Free is a book that will set you free to follow the path of a dynamic, living education. I'm adding this one to my personal library.
Better Together by Pam Barnhill
Veteran homeschooler Pam Barnhill is an advocate for two things that have been foundational to my personal homeschooling success: Morning Time and loop scheduling. Her book Better Together is a deep dive into the beauty of Morning Time: the heart of the homeschool day where children (and adults!) of all ages come together to learn the things that matter most. Full of book lists, ideas, and real-life interviews from moms, this is a wonderful resource for any homeschool parent, but especially for those with multiple children in different grades.
I hope a few of these books will give you new courage, strength, and inspiration on your homeschool journey. I'll be adding to this list throughout the fall, so bookmark it and check back often!
Jeannie
P.S. Looking for more inspiration and encouragement?
Here at Club31Women, we recognize that not everyone has the same taste or point of view on books, music, or movies, but we offer these short reviews for your consideration. Our hope is that you will find something new and wonderful on this list of recommended resources!
~ Lisa Jacobson, Club31Women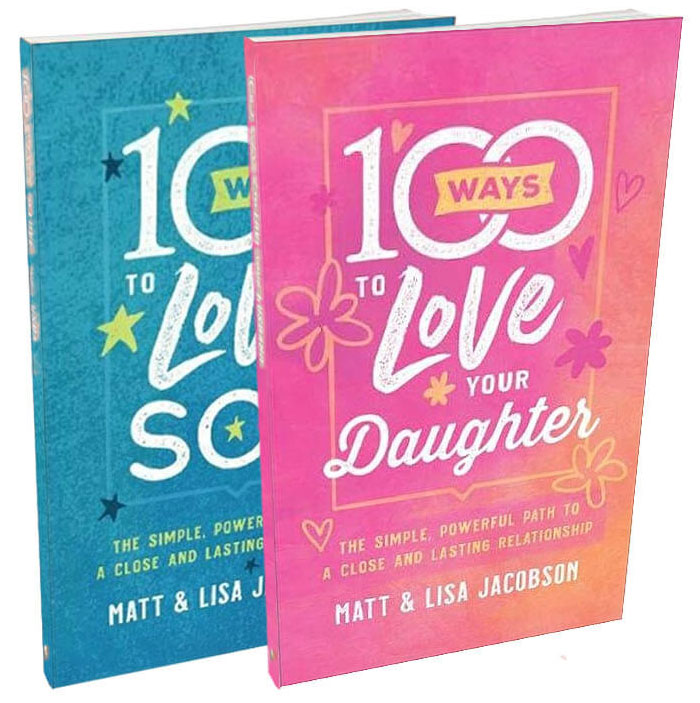 100 Ways to Love to Your Son/Daughter
You love your son and daughter–but that doesn't mean you always know the most effective ways to show that love, ways that will connect with their hearts, and stick with them no matter what life throws their way.
These practical books by the authors of 100 Ways to Love Your Wife and 100 Ways to Love Your Husband give you 100 specific, actionable ideas you can implement to show love to your children, no matter what age they are.
The best part? The short, bite-sized readings make it easy to start right now!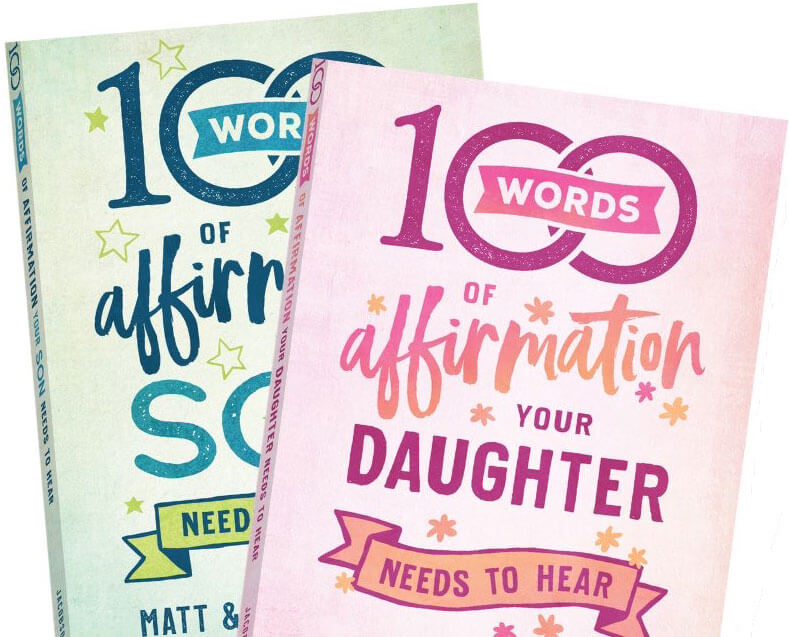 100 Words of Affirmation Your Son/Daughter Needs to Hear
Matt and Lisa Jacobson want you to discover the powerful ways you can build your children up in love with the beautiful words you choose to say every day–words that every son and daughter needs to hear.
These affirmation books offer you one hundred phrases to say to your son or daughter – along with short, personal stories and examples – that deeply encourage, affirm, and inspire.
So start speaking a kind and beautiful word into their lives daily and watch your children–and your relationship with them–transform before your eyes.