What Every Mother of Little Children Should Know About Her Big Job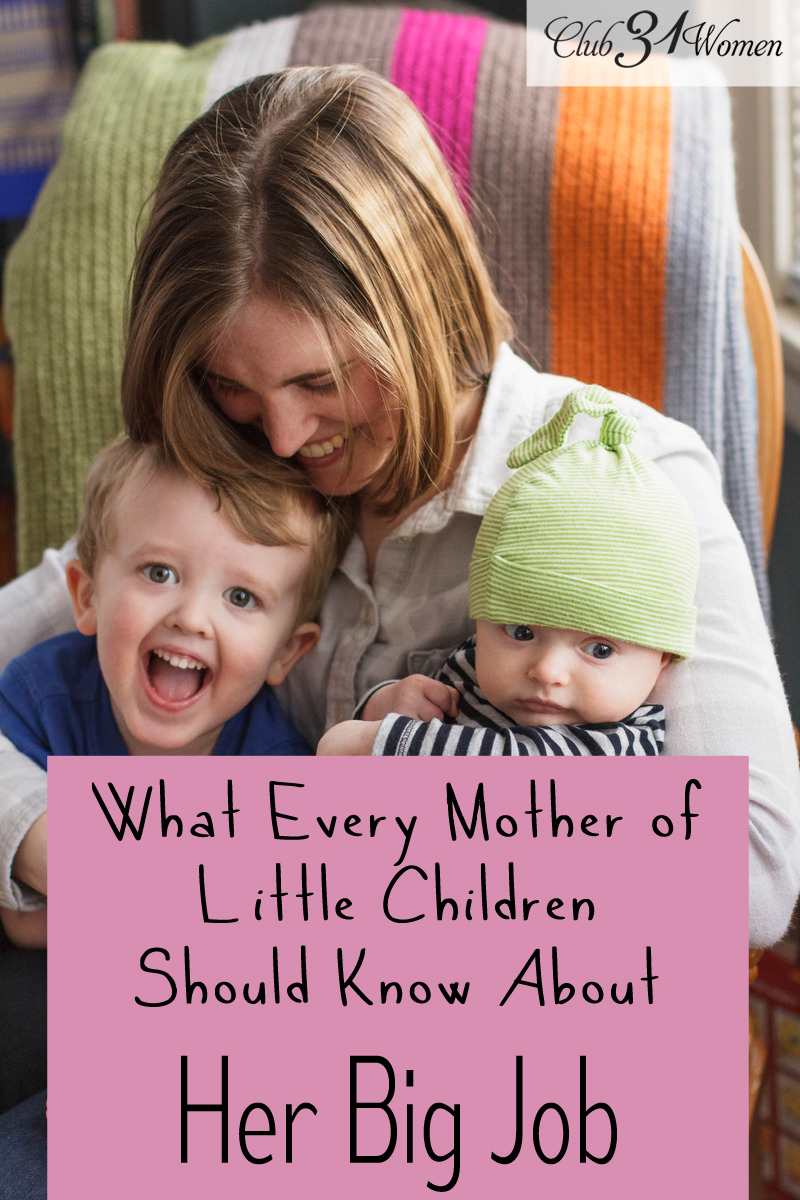 You'll understand, won't you?
When I tell you that I counted the number of teaching days left on the calendar until summer break. I love my job and my students, but it is hard work being creative every day and trying to correct students and encourage them at the same time. I was tired when I got home from school the other day.
But I had invited my three nephews over for a few hours (maybe selfishly for my own entertainment?)
And I forgot.
Wow, you young moms.
I forgot how much work it is to have little kids, now that my baby is bending down so I can kiss him when he leaves for school in the morning.
You are a teacher all day long, except you don't get to watch the clock and go home for a rest.
In two hours with the little boys, I spoke so many lessons, and it brought back memories of the years with my two.
Chew with your mouth closed, please.
What would be a more polite way to ask me for a drink of water?
How can you share those cars with your brother, so you're both happy?
Shoes on before you go outside.
Let's not touch the glass, because it gets it dirty. Open the door at the handle.
It's not polite to tell a girl that you tooted on her couch.
If you left the toy outside, you're going to have to put your shoes back on and go get it.
Wait patiently for me to make your taco.
Swallow before you talk to me.
Let's take turns stirring the cookie batter.
And all of that had to be spoken patiently and with love and gentleness, because the best teachers are the even-tempered ones who act like they like you every day. The good teachers seem to enjoy the students and the whole process of teaching, instead of coming at it like a wearisome chore.
A Little Dance
Later that night, after the little boys had gone home, I reached out and offered to carry my son's dirty dish to the kitchen.
Thanks mom, he said.
On the way to the kitchen, I remembered how many days and weeks and months and years I had reminded him, What do you say?
Now he's almost 18 years old and says thank you without any reminders from me, and that's no small accomplishment from my teaching years as a mother. I remember when he was young, the first time he said thank you without being prompted. I almost wept that day.
So to you moms with young kids, let's give you the title of teacher and acknowledge that your job starts when the rooster crows and ends when little eyelids finally shut. It's demanding work that requires a constant definition of purpose carried out with patience, kindness, and self-control.
Someday your child will demonstrate he has learned those lessons, and you will do a little dance.
This post may contain affiliate links through which Club31Women might get a small compensation – with no additional cost to you.  See my disclosure policy here.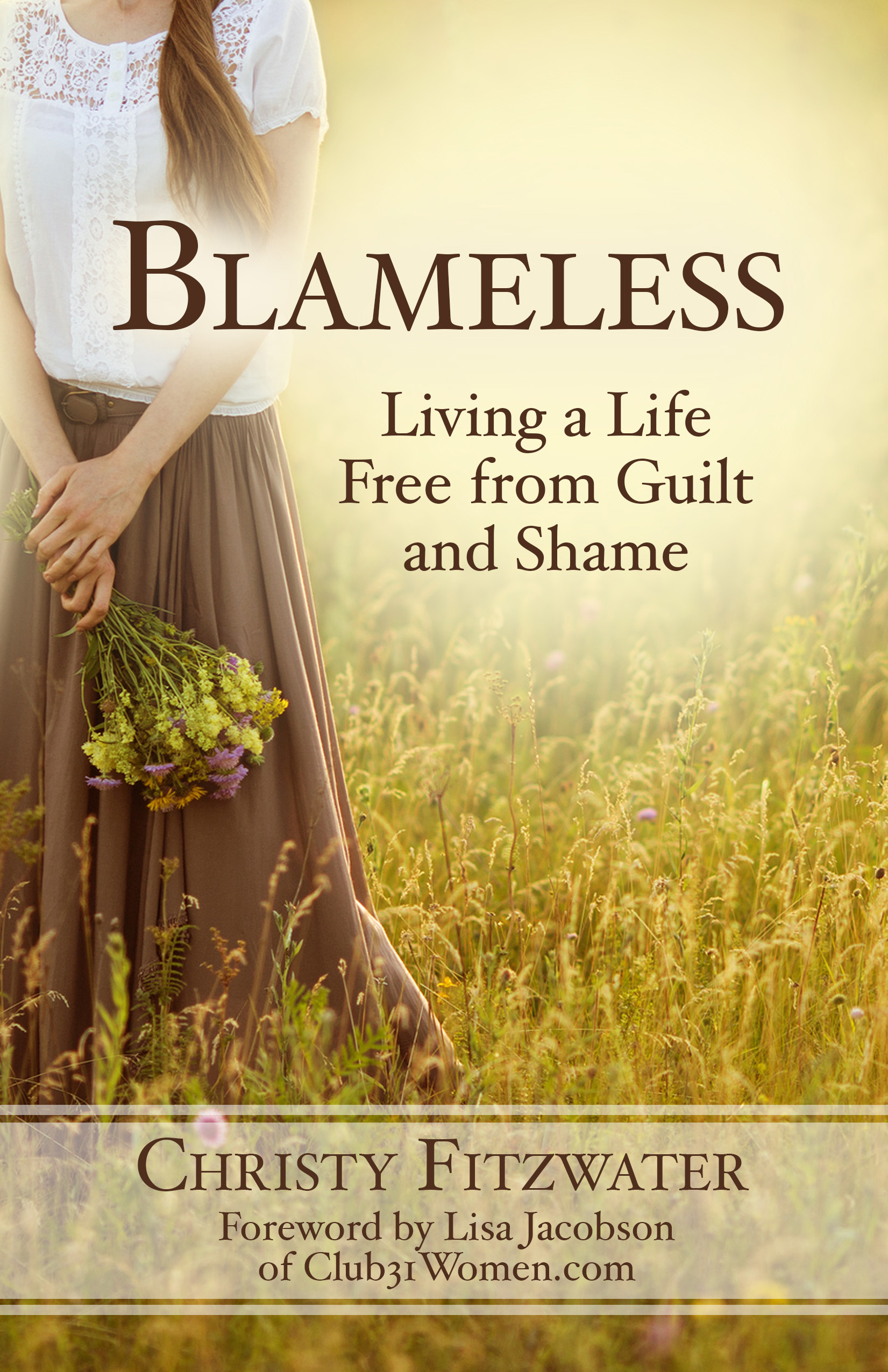 We're so excited to announce the new release of Christy Fitzwater's book, Blameless: Living A Life Free From Guilt and Shame with Foreword by Lisa Jacobson of Club31Women!
I've read hundreds of books in my life, many of them very good. But few have made me laugh so much, given me so much hope, and made me so eager to share its pages with my friends. ~ Elisabeth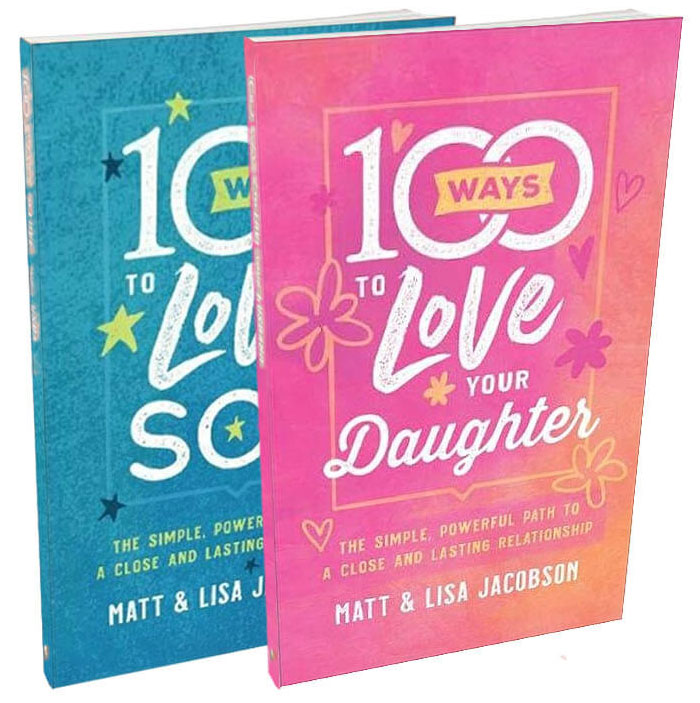 100 Ways to Love to Your Son/Daughter
You love your son and daughter–but that doesn't mean you always know the most effective ways to show that love, ways that will connect with their hearts, and stick with them no matter what life throws their way.
These practical books by the authors of 100 Ways to Love Your Wife and 100 Ways to Love Your Husband give you 100 specific, actionable ideas you can implement to show love to your children, no matter what age they are.
The best part? The short, bite-sized readings make it easy to start right now!