For All Who Are Worn Out with The COVID Thing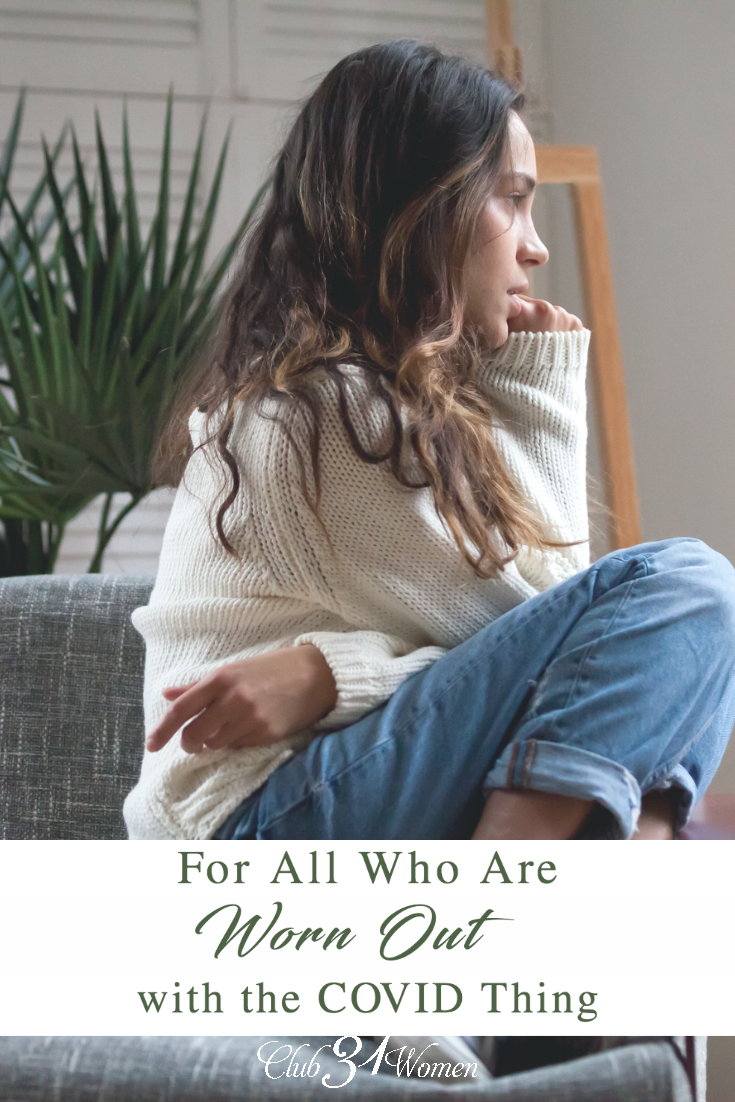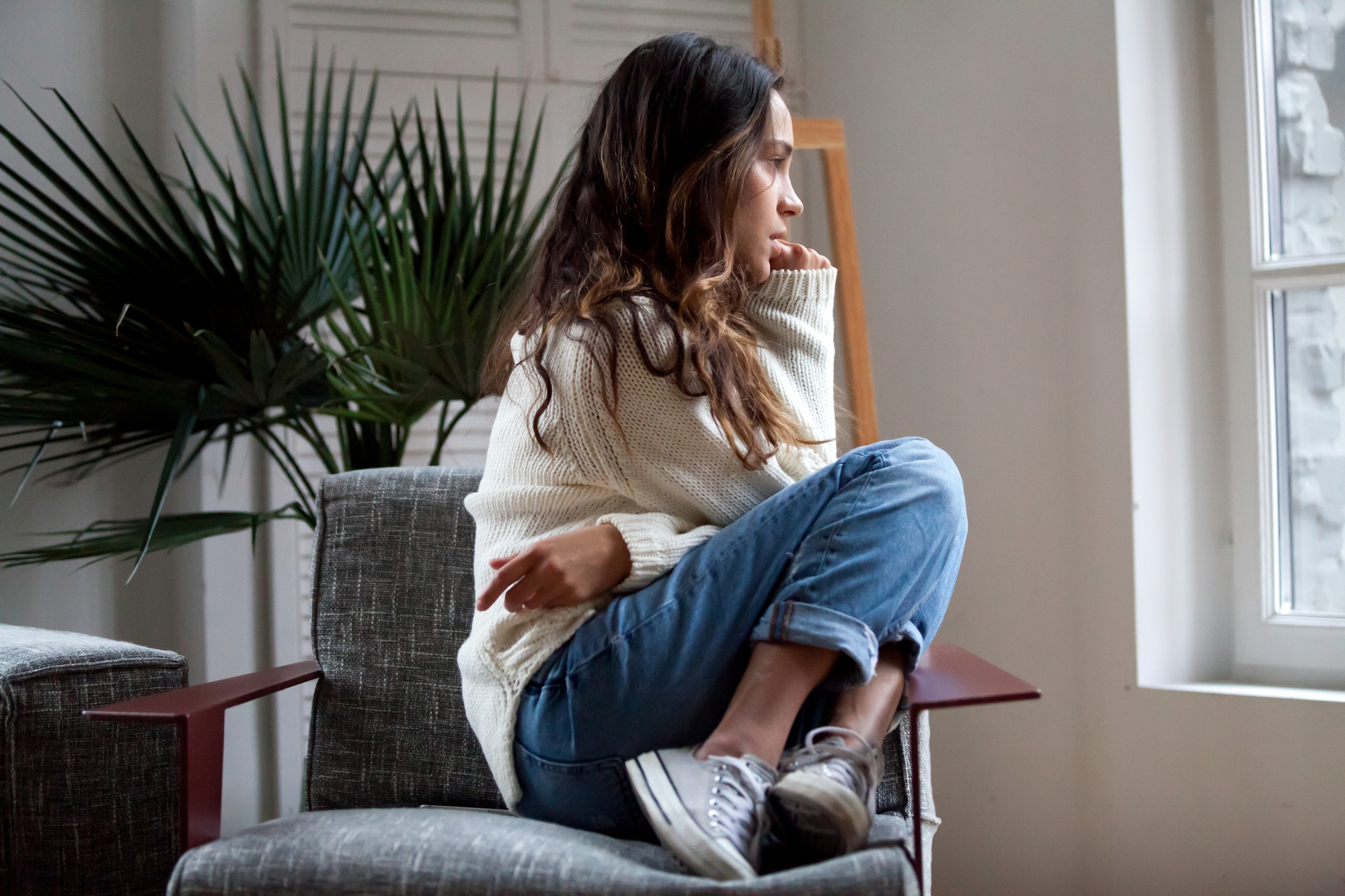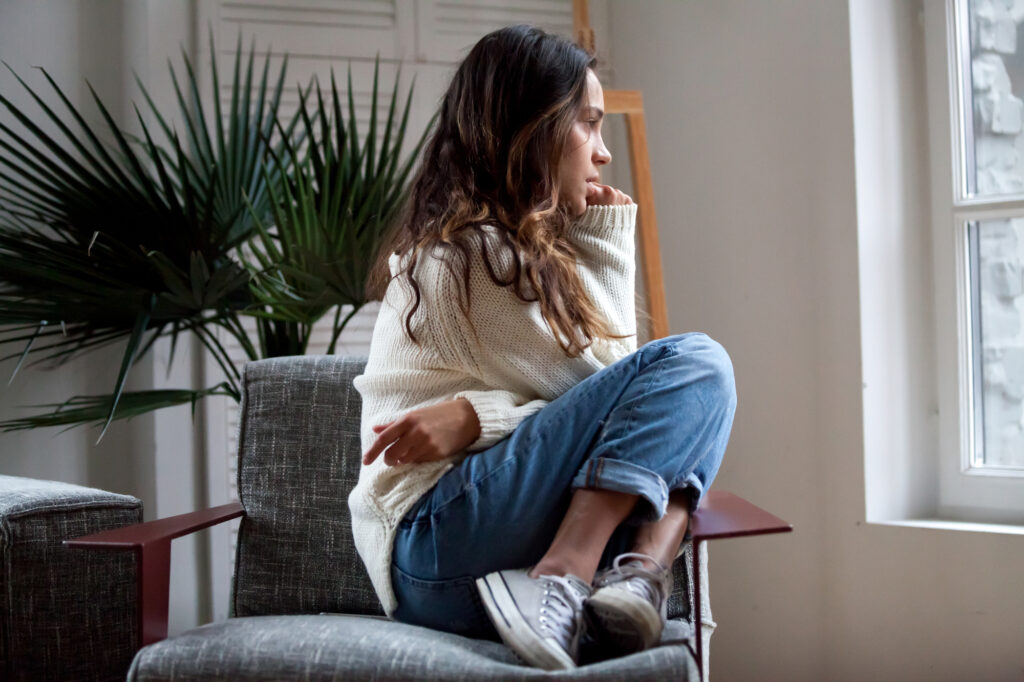 What do you do when you're just worn out from COVID and how it's complicated life?
Yesterday Governor Bullock broke my heart. We've been moving toward greater freedom here in Montana, as far as things opening and everyone enjoying fairly normal life again. Then Montana got some new cases of the virus and he issued a "masks everywhere" mandate.
Boo.
I went to the chiropractor yesterday and had to put on a mask, and it made me feel discouraged and a little hopeless and a lot whiny.
After getting my spine adjusted, I sat down in my car and the Holy Spirit said, My turn. And it was time to get my heart and mind popped back into a place of alignment with the truth of God's word. He brought up James 1:2-4 in my mind, a passage of Scripture with which I have a love/hate relationship.
Count it all joy, my brothers, when you meet trials of various kinds, for you know that the testing of your faith produces steadfastness. And let steadfastness have its full effect, that you may be perfect and complete, lacking in nothing. (ESV)

I'm in love with the idea of being a mature, complete person, and I desperately hold onto the idea of lacking nothing.
Unfortunately, the perfection, completion, and not lacking are the result of something else. I wish they weren't. I wish I could just have them, please, without doing anything unpleasant to get there. But those wonderful results come from two things.
Accepting the Test
First, we have to accept the testing of our faith. For me, the pandemic was like a cruel middle school boy who walks up behind you and pokes you behind the knees so that you collapse like a fool. When the virus first hit, my daughter was days away from having our first grandchild, and I was crippled by fear at the thought of her going into the hospital. It took a few weeks of constant prayer, meditating on God's word, and singing worship songs, to get my faith legs back underneath me again.
Letting Endurance Work
Second, we have to let endurance do its work. When Governor Bullock announced the step backward into wearing masks, I felt a strong desire to wiggle out from underneath all of this. I just wanted to be done with it. But as Katie Westenberg, one of our writers here on Club 31 said, we can't just "be over it". As followers of Jesus we can't squirm away from the pressure of hard times. Endurance (and joyful endurance, I might add) does the work inside of our minds and hearts that achieves for us that lovely perfection and completion we crave.
So, I sat in my car outside of the chiropractor's office, opened up my hands in front of me, and prayed, Okay, Lord. Okay. I will joyfully, not whinilly (made up that word) stick out this COVID thing. I will choose joy. (Side note: When I was terrified about my daughter having a baby in a pandemic, I listened to a For King and Country song called "Joy" on repeat for days. It helped me stay strong in my faith, and maybe it would help you.)
It's Okay to Acknowledge Things Are Hard
This experience has been hard. I don't want to make light of that. One of my friends lost her husband to the virus a few months ago, and my son has been unemployed for months because of it. I know how hard this is, and it's okay to admit there is stress and grief. It's okay to cry.
But we must be women who joyfully keep our eyes on what God is doing inside of us through this trial. He is working in us, and it is good, good, good. So let's be women who allow endurance to do its necessary work.
Blessings from Montana,