10 Beautiful Reasons for Loving Marriage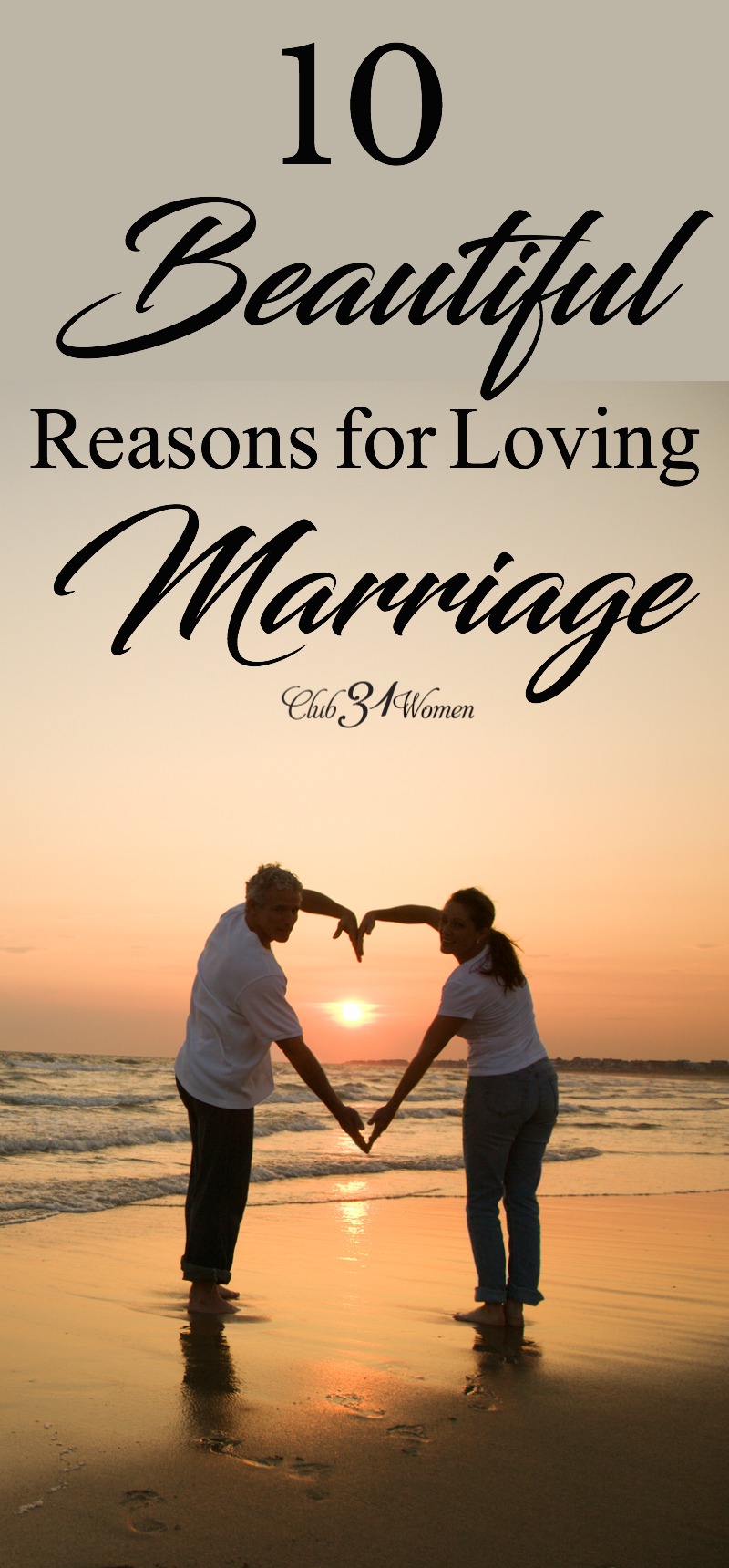 Marriage isn't only about a lot of hard work. It can be rich and lovely and satisfying too. Here are 10 beautiful reasons you can love marriage too!

Her confession rather surprised me.
She was a bit discouraged about this whole marriage thing.
Coming from a daughter of mine, this was rather disconcerting. I mean, we're certainly big fans of marriage around here, so it caught me off-guard.
She said it's because she keeps hearing about how marriage is all about hard work. How it's not about your "happiness". How you have to give up so much.
And hearing it put this way? It did sound rather bleak, I'll admit.
She's got the right idea though. Marriage does take work. It's not about being happy – and you do give of yourself.
But marriage can be rich and beautiful and satisfying too.
In fact, I can think of all kinds of reasons to love being married – maybe a thousand or so – but beginning with these 10.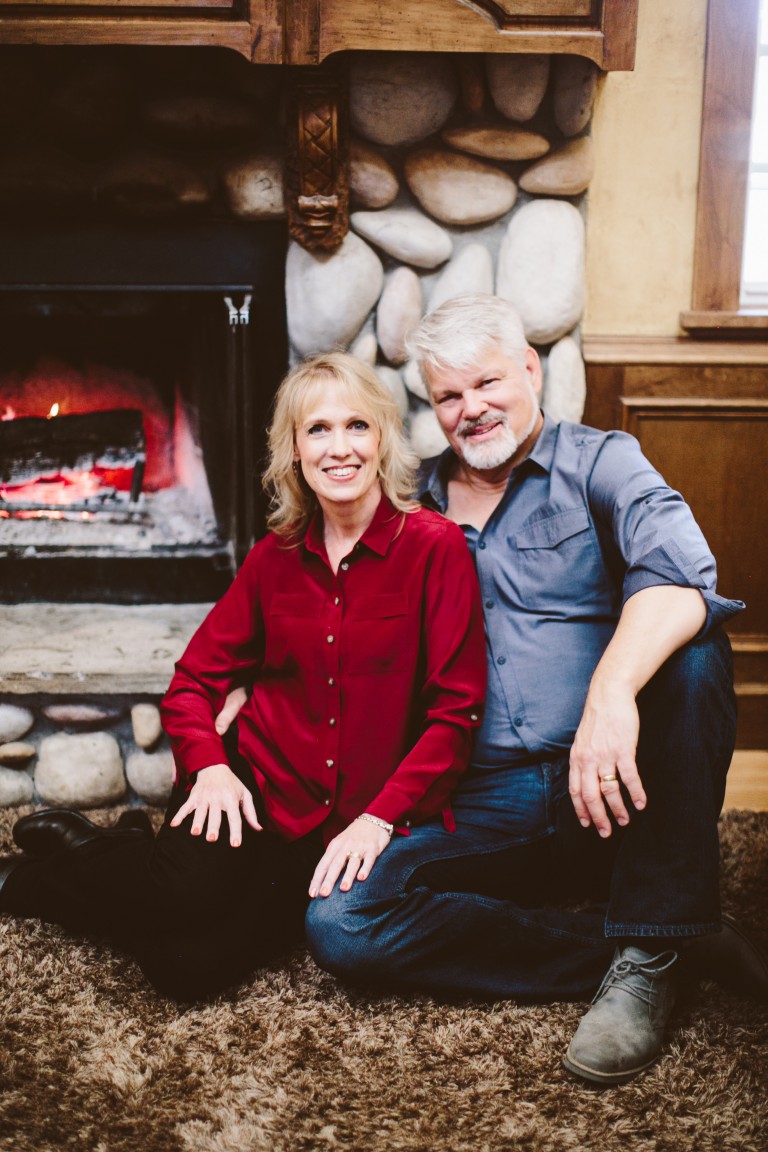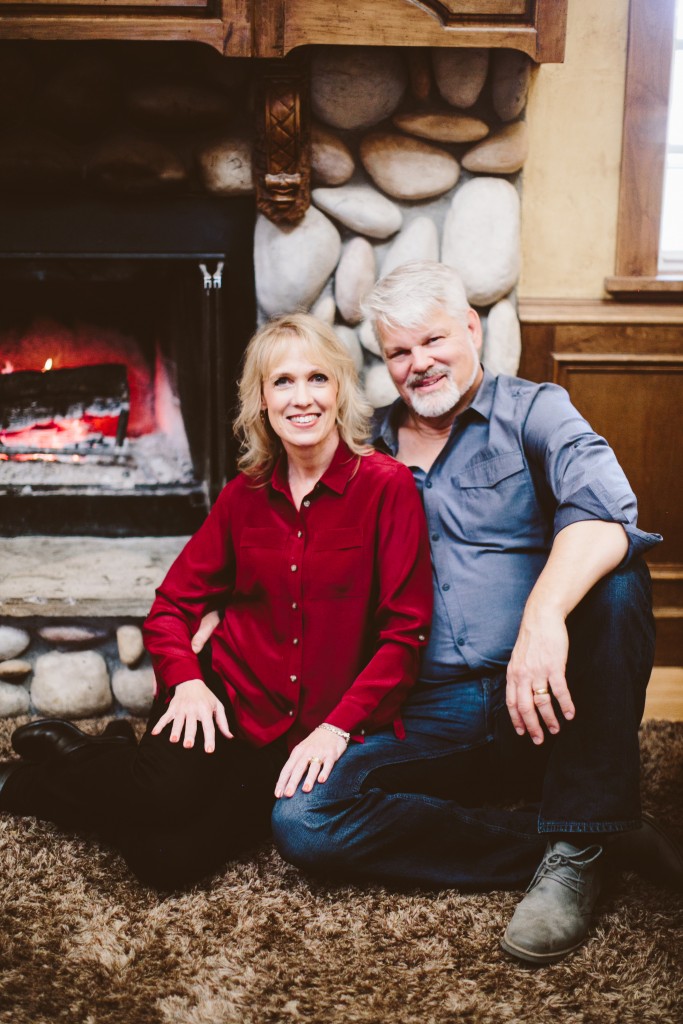 I LOVE….
1. Finding a friend. Who would have guessed I'd find someone to share my heart and soul with? To find someone who would know me better than anyone else? I'm so grateful to have a live-in best friend.
2. Spending the rest of our days together. There's something exciting – and reassuring – about the thought that the two of us will be together for the rest of our lives. We're committed to this relationship for the long haul.
3. Sharing our nights. How can I tell her how wonderful it is to reach over and snuggle into his strong body in the middle of the night? To have him hold me tight when I'm anxious or sleepless. To enjoy the pleasures of married life.
4. Growing as a person. It's true. I'm a better woman because of him. I can get away with more than I should because I'll put my "best face" on for you. And, besides, you'll probably graciously overlook my snarky remark, my grumpy response, and my inconsiderate late arrival (thank you for that, by the way!). But my husband will gently hold me accountable. I'm thankful for that kind of love too.
5. Walking by his side. Yes, it's true. I enjoy being the woman at his side. Maybe it sounds funny, but I still get a thrill when he walks in the room. I'm his chosen lady and I love that honor.
6. Parenting our children together. Our kids are very blessed to have him as their father. I'm glad we get to do this parenting thing together because I rely heavily on his wisdom and direction. I also appreciate his encouragement when I'm feeling down as a mother.
7. Laughing and loving fun. So yeah, we have to work on our relationship. But it's so much more than hard work. We have a great time together! He can get me laughing until I can hardly breathe. And we still enjoy pillow fights, private jokes, and plenty of wonderful adventures. Kissing is also lots of fun.
8. Bringing in the balance. Because he is strong in areas that I am not – in medical emergencies, for instance. He's a real champion in a crisis. He also tends to keep clear-headed in emotional turmoil. Me? Less so (enough said). As you see, balance is good.
9. Enjoying the romance. While marriage is more than romance, it doesn't have to be less than that either. We enjoy going for walks, sitting on the front porch swing, watching an old movie, and heading out for a hot date at Diego's.
10. Being a light to the world. When out and about, we'll often get stopped by someone who'll make a comment about us. Not sure why, since all we're doing is holding hands, laughing, and talking together? But people are drawn to a loving relationship. So we'll enjoy the conversation, and from there it's easy and natural to turn to Christ and the Gospel – the foundation of our love for one another.
So, for that dear daughter of mine, don't go thinking marriage is only about a bunch of hard work. That it means throwing happiness out the window and giving up your romantic hopes and dreams.
There are all kinds of reasons – a thousand or more – to look forward to marriage and a lifetime of loving each other.
So what are some of your reasons for loving marriage? What would you add to this list?
In His grace,

Save
Save
Save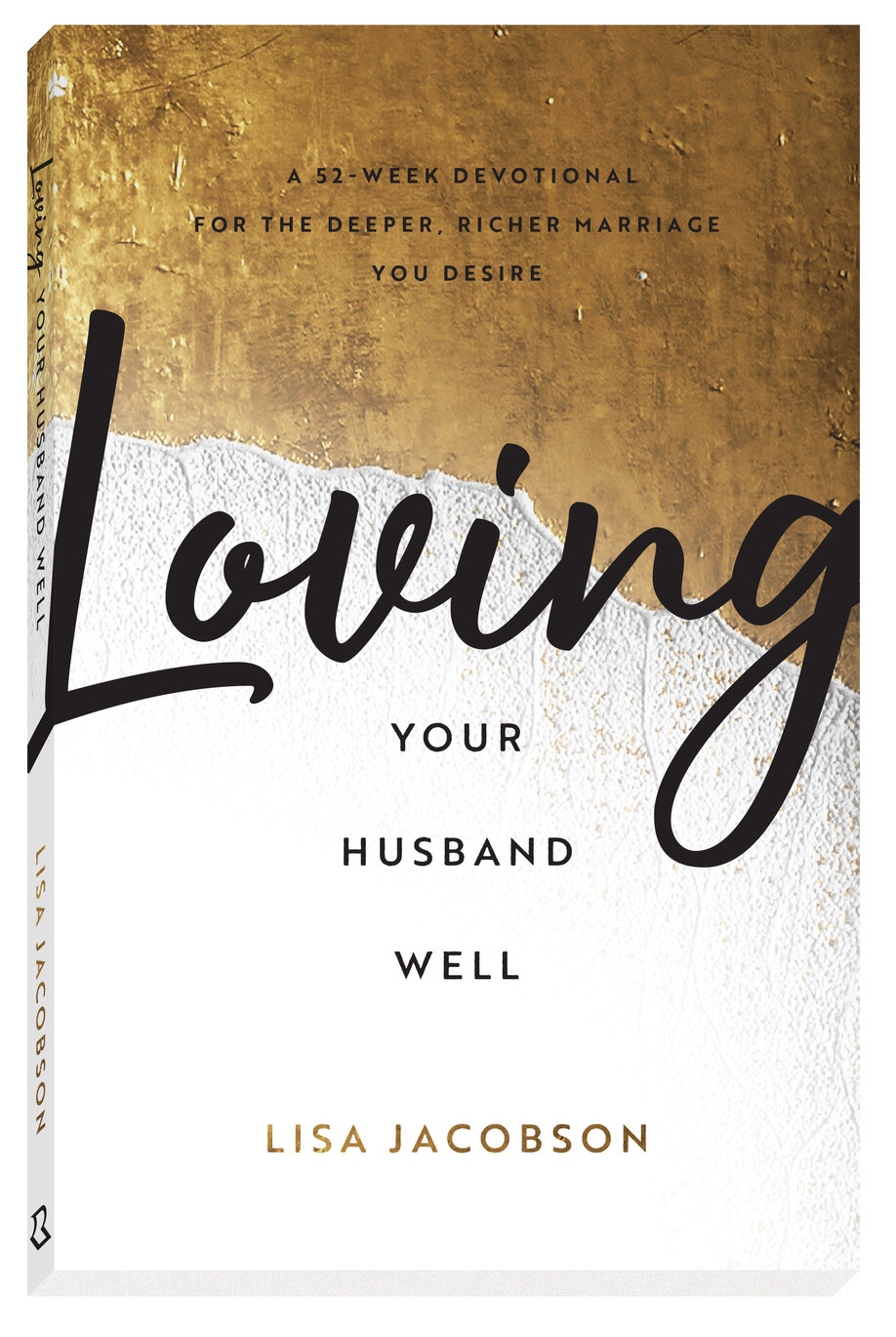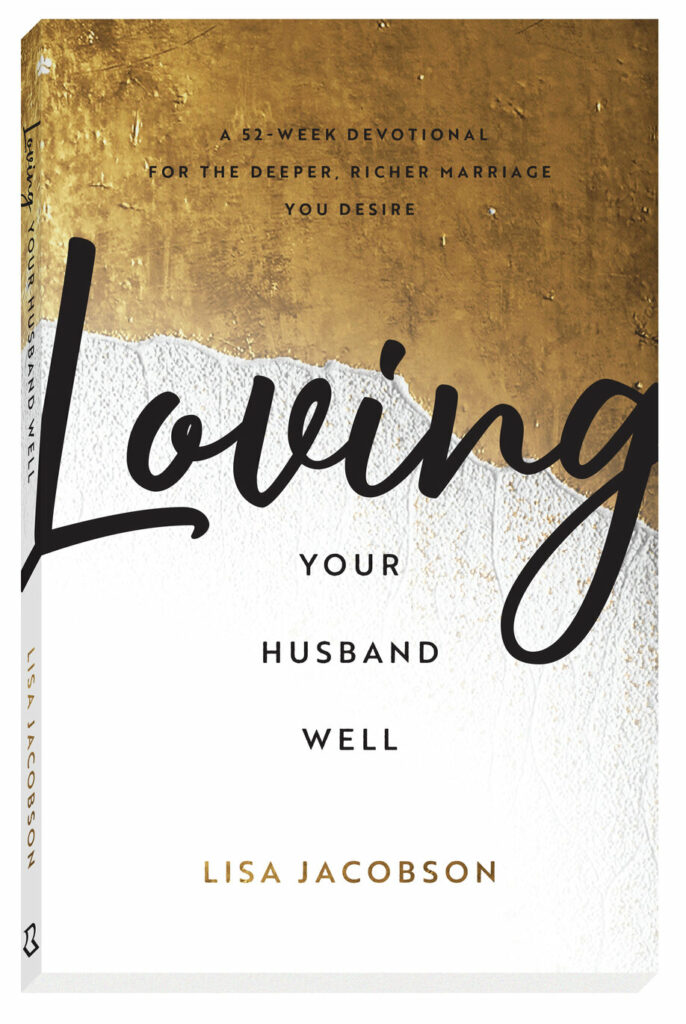 A 52-Week Devotional for the Deeper, Richer Marriage You Desire
An intimate, loving marriage is so much closer than you think

Imagine if, at the end of the year, despite your busy schedules and all the demands on your time and attention, you and your husband were more in sync, more connected, and more in love than ever before. Sounds amazing, right?

That kind of marriage is what is waiting for you as you read through the fifty-two weekly devotions in Loving Your Husband Well. Each entry includes a specific theme, related Scripture, a powerful devotion, thoughts for further reflection, practical ideas, and a prayer, all designed to help you love, cherish, and serve the man who shares life's journey with you.