4 Books That Will Make You Thirsty for God's Word

Have you ever been thirsty?
You know, that all-consuming desire when your lips get dry, your tongue grows fuzzy, your throat becomes scratchy, and your mind goes about crazy with one thought: water!!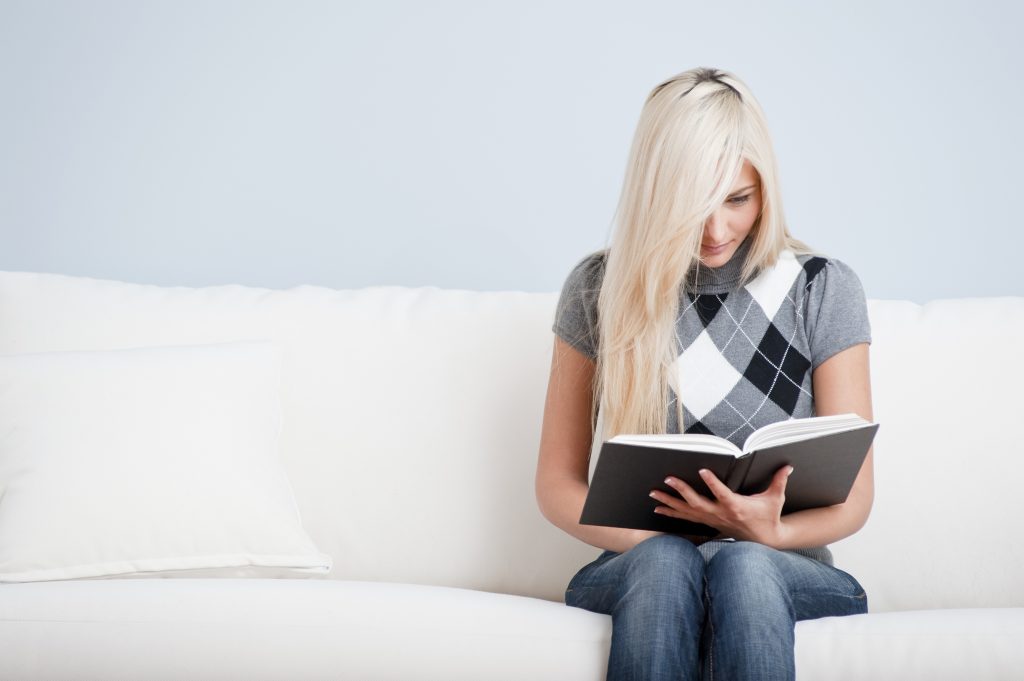 This post may contain affiliate links through which Club31Women might get a small compensation – with no additional cost to you.  See my disclosure policy here.
Maybe it was after an afternoon of working in your garden under the scorching summer sun. Perhaps it was after a long day of interactions and conversations at home or in the workplace.
There are many reasons that cause us intense thirst, but only one cure: water. Some say that a cold glass of lemonade or a tall cup of sweet tea will satisfy. But the reality is that only water truly replenishes our body and quenches the need for hydration.
Sometimes our bodies are dehydrated and we don't recognize or feel the symptoms. At those times it's important to take supplements that will help us absorb the water we desperately need, and usually, they help us feel the thirst, as well.
I want to introduce you to four books that will cause you to recognize your heart's thirst for the Word of God.
"As a deer pants for flowing streams, so pants my soul for you, O God. My soul thirsts for God, for the living God." -Psalm 42:1-2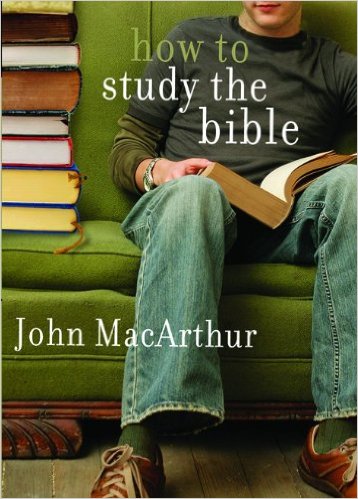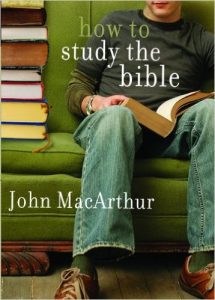 How To Study the Bible is a short little guide, yet very comprehensive. If you don't have much time to read in this season of life, this would be a great place to start. Four short chapters refresh the minds of those who have studied this topic before and lay out an easy to comprehend foundation for those who are new to the idea of studying the Bible.
You will learn the "why" behind studying and the "how to" of applying it in your life. This small but mighty book will be one you want to reference to over and over. If you are feeling parched but overwhelmed with where to start, this will cause you to thirst for the truth of God's Word.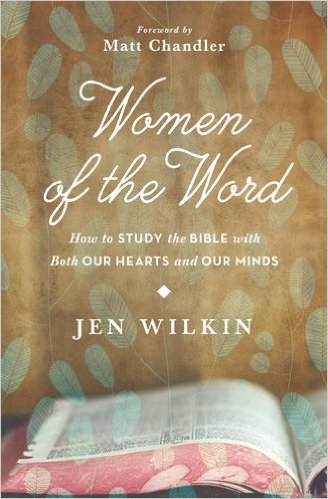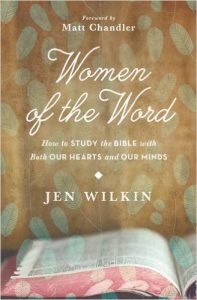 This book is actually a fun read on the topic of studying God's Word. While it may seem odd to use the words "study" and "fun" together, I believe Women of the Word will be a great encouragement to you while being enjoyable to read. Jen's approach is straightforward and while she may step on your toes a bit, it's like a good, long, heart-to-heart conversation with a close friend. In chapter two, she clearly explains six really bad ways of studying the Bible which paves a clear path for the five "P's" of good study habits. Jen clarifies big ideas so well that reading this book will make you super excited to dive into The Book: God's Word to us.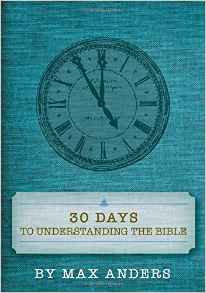 This is a 30-day overview of the Bible as a whole. By spending 15 to 20 minutes a day, for only one month, you could greatly expand your big picture understanding of God's story from beginning to end. 30 Days to Understanding the Bible covers the stories of the Old Testament and New Testament as well as the ten great doctrines. If you struggle to study the Bible because you feel like it's putting a puzzle together without a picture, this is the picture you need! After working your way through this easy-to-read workbook you will be thirsty for the pure milk of God's Word.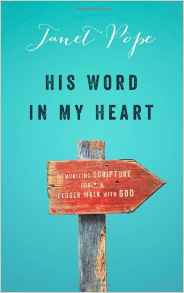 His Word In My Heart is a best friend to those struggling to memorize Scripture. If guilt and frustration overwhelm you, this handbook will comfort and challenge you. Janet writes as a friend and shares her personal struggles and victories in this area of spiritual growth. She takes the looming mountain of memorization and clearly marks a trail you can blaze. I have read a lot of tips over the years and was skeptical if this book would really help me or not. It did!
It not only made me thirsty for God's Word, but it showed me how to drink each day in a way that fit for this season of life. My kids and I have memorized Psalm 1 and are currently working on Romans 8 and loving each moment, thanks in part to this book. Whether you have memorized a lot or not at all, His Word In My Heart will create a thirst for more!
Quench Your Thirst
These four books are fabulous tools that God has allowed us to have access to and I hope you choose the one that best fits your current season of life. However, they are just tools to help you read more of, dig deeper into, and thirst more for God's Word. Don't let them be the substitute–the lemonade or sweet tea–when you need cold, clean, fresh water for your soul!
Growing in grace,
Mandy J. Hoffman
Here at Club31Women, we recognize that not everyone has the same taste or point of view on books, music, or movies, but we offer these short reviews for your consideration. Our hope is that you will find something new and wonderful on this list of recommended resources!
~ Lisa Jacobson, Club31Women
Save
Save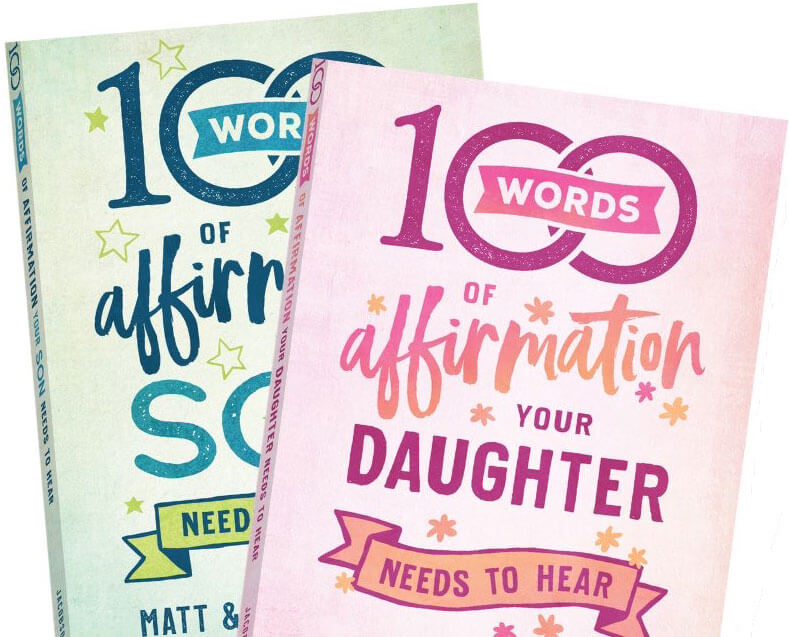 100 Words of Affirmation Your Son/Daughter Needs to Hear
Matt and Lisa Jacobson want you to discover the powerful ways you can build your children up in love with the beautiful words you choose to say every day–words that every son and daughter needs to hear.
These affirmation books offer you one hundred phrases to say to your son or daughter – along with short, personal stories and examples – that deeply encourage, affirm, and inspire.
So start speaking a kind and beautiful word into their lives daily and watch your children–and your relationship with them–transform before your eyes.