7 Verses to Help You Thrive in Motherhood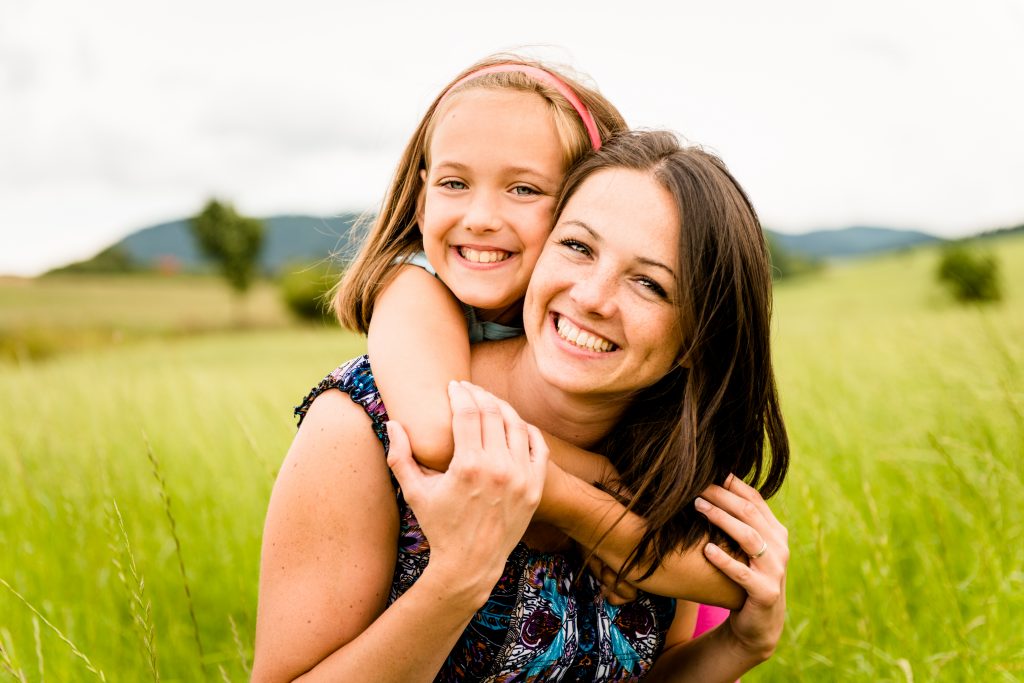 In the Fall of 2013, the Lord placed on my heart something completely unexpected: a son.
I tell you with the utmost sincerity that I was content with my 3 daughters. Our family felt complete. I LOVED raising my 3 "Little Women".
But God…
God told me he had a son for me.
I talked to my husband (the one who wanted 2 kids originally) about it. His response was expected, "Absolutely not! We can't handle another kid! We can't handle it financially, and I don't think I have it in me to parent another child. These 3 are almost more than I can handle."
As we talked about the logistics, the finances, the patience, and energy it takes to raise a child, how old would we be when they leave the house, and all that, one thing became painfully clear.
We couldn't do this.
There was no way we could have another child with our limited resources. I mean, we would have to rely on God for everything.
Wait, what?
We would have to rely on God for everything.
This realization opened my eyes to all the ways I am dependent on God in my parenting. The story of my son's conception and birth is one of the transitional stories of faith in my life.
I count on him for our health and safety, provision for our earthly needs.
He is the source of any wisdom I have in raising my children.
And I depend on him to take my meager methods and use them to develop my children into successful adults with hearts that long for Him. Only he can do that, no matter what I am tempted to believe.
The following verses are some of the words of I cling to when I need to rely on him most.
His word is a fountain of wisdom, insight, and knowledge. It discerns my needs and meets me where I am.
"For the word of God is living and active, sharper than any two-edged sword, piercing to the division of soul and of spirit, of joints and of marrow, and discerning the thoughts and intentions of the heart." Hebrews 4:12 ESV
Seven Verses to Help You Thrive in Your Motherhood
Living and Active
For the word of God is living and active, sharper than any two-edged sword, piercing to the division of soul and of spirit, of joints and of marrow, and discerning the thoughts and intentions of the heart.
Hebrews 4:12 ESV
This. The word of GOD is living and active. It discerns my thoughts and intentions. When I read the Bible, the Bible reads me! This means I need to be in the word daily to allow it to work on my heart. Read this post on how to start having time with the Lord regularly–on your own!
Do Not Give Up
And let us not grow weary of doing good, for in due season we will reap, if we do not give up.
Galatians 6:9 ESV
Let's face it: Motherhood is exhausting! We have to do the same things day in and day out. Often, it feels like our children will NEVER learn the lesson we've been teaching. The Bible promises that we will reap a good harvest if we continue to sow blessings of peace into our children…. if we don't give up!
Do Not Worry
Therefore do not be anxious about tomorrow, for tomorrow will be anxious for itself. Sufficient for the day is its own trouble.
Matthew 6:34 ESV
If we were to say this in our native vocabulary, it would sound like this: Don't worry about tomorrow. Tomorrow will worry about itself. There's enough trouble today. This verse shows me that even the Lord God recognized we have enough on our plate today without worrying about tomorrow.
Coupled with verses 26 & 27, we can clearly hear God saying to us "I got this".
Look at the birds of the air: they neither sow nor reap nor gather into barns, and yet your heavenly Father feeds them. Are you not of more value than they? And which of you by being anxious can add a single hour to his span of life?"
Matthew 6:26-27 ESV
Watch Your Anger
"for the anger of man does not produce the righteousness of God."
James 1:20 ESV
Do you ever get angry with your kids when they are naughty? Oh, surely not! You're a perfect model of peace and patience, right? Uhhh, yeah, me too.
No, actually, not at all. I struggled with anger terribly in my early motherhood. The thing is, my children seemed to respond to my direction better when I was angry….so it seemed to work. This verse changed that thinking.
The anger of man, or Christina, does not produce the righteousness of God. I can't make my kids holy by shouting at them. That knocked the wind out of my rage instantly.
Mind Your Words
"Let the words of my mouth and the meditation of my heart
be acceptable in your sight,
O Lord, my rock and my redeemer."
Psalm 19:14 ESV
As a mother, this is what my heart desires: to be acceptable in the sight of my Lord.
Remember the Good Portion
"But the Lord answered her, "Martha, Martha, you are anxious and troubled about many things, but one thing is necessary. Mary has chosen the good portion, which will not be taken away from her."
Luke 10:41-42 ESV
This verse rings in my head frequently. As I am hustling about the day, worrying about all the responsibilities I have, juggling all the expectations, he whispers in my head. "Martha, Martha…" And just like that, I find my center again. Yes, Lord, only you are needed.
(I love this verse so much that I named my blog after it. I have recently changed the name of the blog to Gathering Joy, but if you've seen Martha, Martha, that's me.)
Blessed
"Her children rise up and call her blessed"
Prov 31:28 ESV
Motherhood often feels like a thankless job. Whether it's a thrown sippy cup ("I wanted the blue one!") or a teenage eye roll, we are tempted to think our children are unappreciative.
It's a funny thing, though, almost every person in the world will speak kindly of his mother. Even ones who had terrible mothers find it hard to say anything worse than "she did the best she could." The fact that you are reading this blog confirms that you are not a terrible mother. You are a mother who is trying. Your effort alone ensures that you are good. Your children will rise up and call you blessed. They LOVE you.
Tell me in the comments, what area of your mothering do you need support most? Which verse above is most helpful for where you are right now?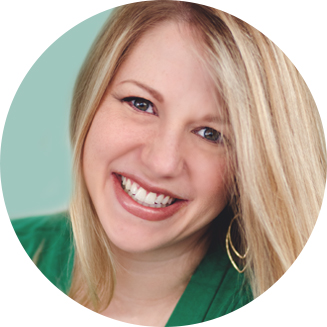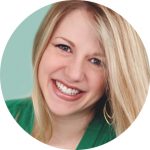 Christina Maloney is a blogger, creative, and DIY enthusiast who helps young mothers—homemakers and hustlers—get organized, earn money from home, and celebrate every day so they can chase their dreams and claim their joy. She loves coffee, chocolate chip cookies, and Amazon Prime. Join the Joy Gathering group on Facebook for support, advice, and networking! Find Christina on Instagram at: @ChristinaJoyGathering
Save
Save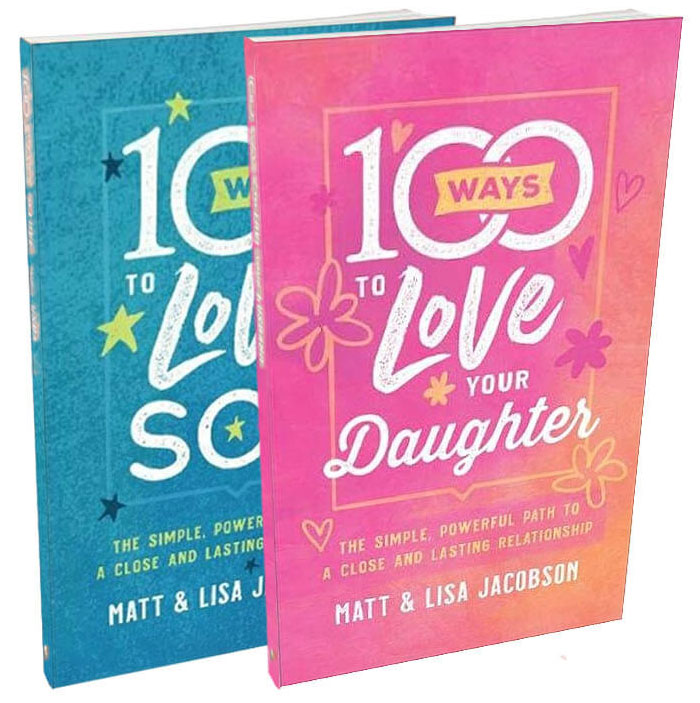 100 Ways to Love to Your Son/Daughter
You love your son and daughter–but that doesn't mean you always know the most effective ways to show that love, ways that will connect with their hearts, and stick with them no matter what life throws their way.
These practical books by the authors of 100 Ways to Love Your Wife and 100 Ways to Love Your Husband give you 100 specific, actionable ideas you can implement to show love to your children, no matter what age they are.
The best part? The short, bite-sized readings make it easy to start right now!