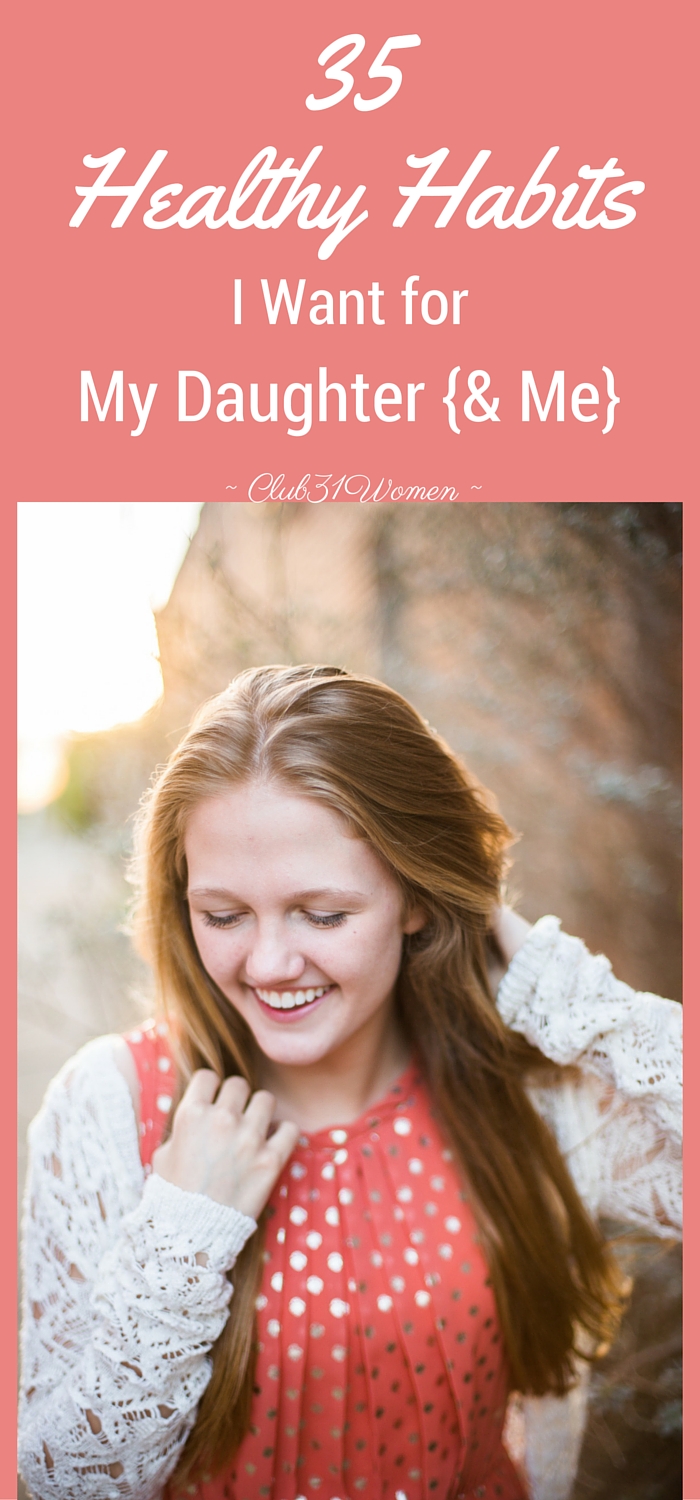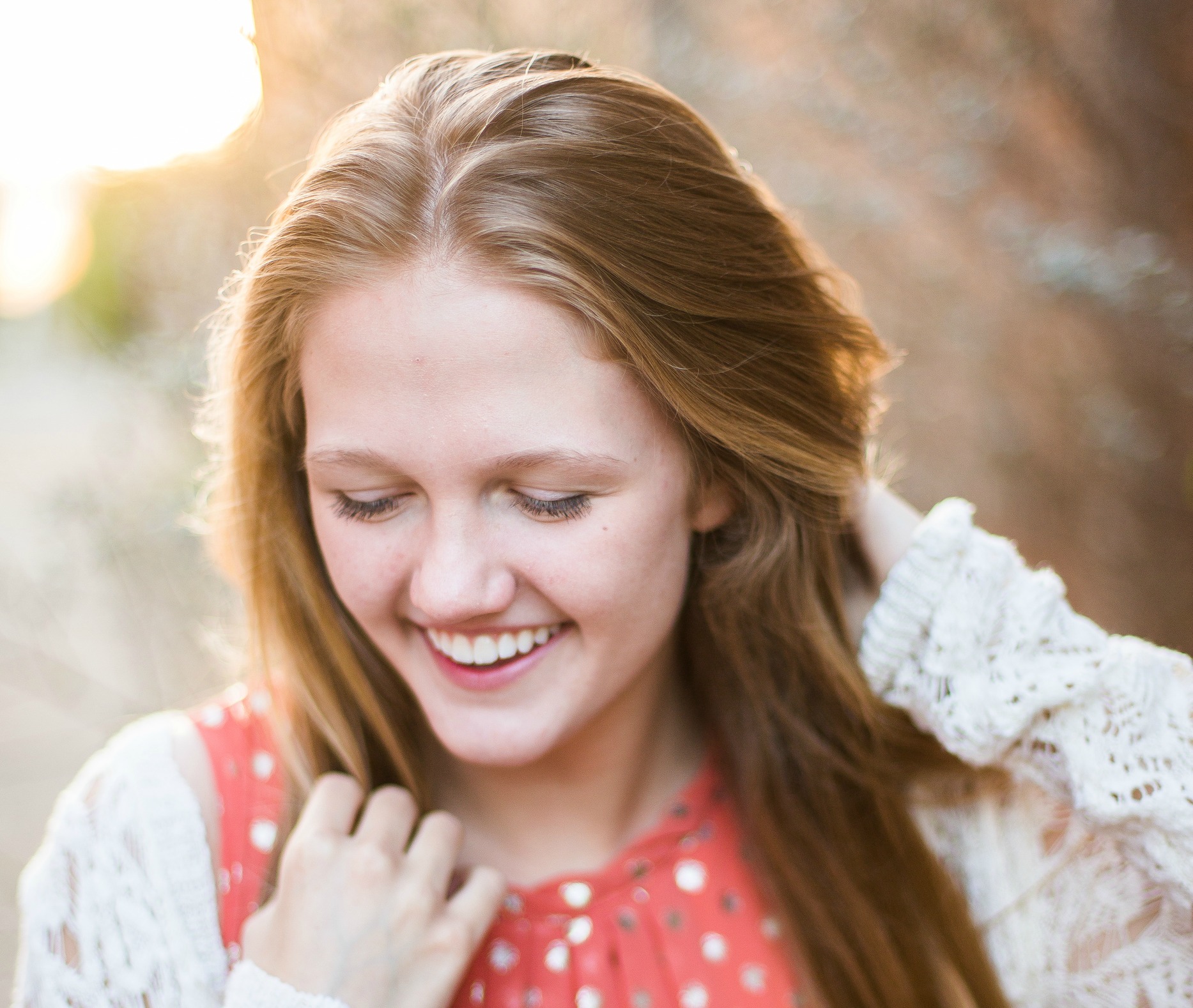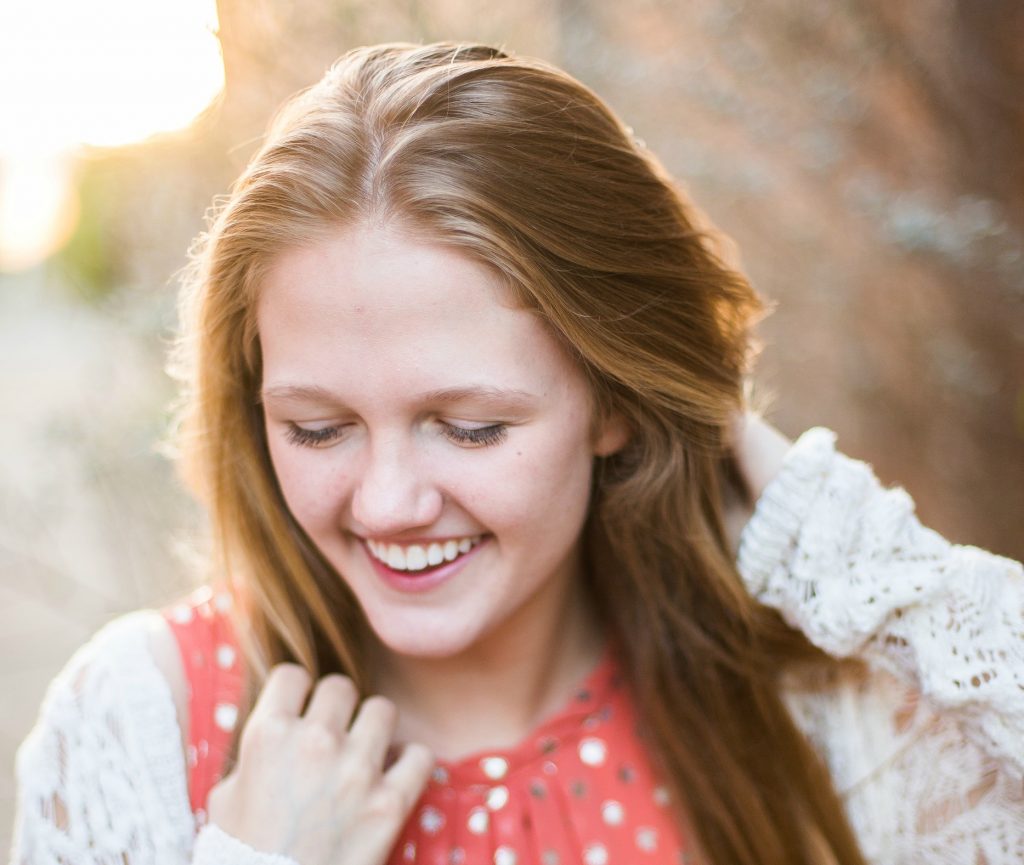 I don't know why the article caught my eye.
But it sure did.
I don't think it would normally have intrigued me so, except that I have a daughter who is getting ready to leave home.
She'll soon be boarding a plane to fly across the country to attend a new college. Nearly 3,000 miles away.
2,682.7 miles to be precise.
And about 2,682 miles too far, if you ask me.
So in this article was a list of a bunch of habits every girl should have, or something to that effect.
And I had that momentary mommy-panic that we all get now and then.
Oh no. What habits will that girl of mine take with her now that she's leaving home?
This particular post was from a secular source and, while there were some things I could agree on, there were plenty that I found either empty—or even worse.
Habits I did NOT want her to have.
So that got me thinking. Why not come up with my own list? Why not share with her the habits that I would want for her to have?
35 Habits I Hope You Take Along, My Dear Daughter
Make your bed. Every morning. First thing. An easy way to get off on the right foot.
Drink lots of water. Because it's good for you.
Smile. It will make your day go better, and that of those around you too.
Dress for success. Take a little trouble to wear something clean and nice.
Start each day in the Word. No better way to begin your day.
Pray. About all things.
Count your blessings. This habit alone could change your life. Or at least your perspective.
Stand up straight. It will improve your appearance and add to your confidence.
Get some fresh air. You'll feel better if you do.
Exercise. A few minutes each day, if at all possible. Even a good, brisk walk counts.
Eat something green. Preferably dark green and organic.
Limit the carbs. They are not your friend.
Dip into your stash of dark chocolate. It's full of antioxidants and can be a real mood-changer.
Don't even think about fast-food. Junk, junk, junk.
Breakfast is still the most important meal of the day. Even if you're in a hurry, try to grab a piece of fruit and a boiled egg.
Brush and floss your teeth every day. Twice a day. But you already knew that.
Invest in at least one item that makes you feel pretty. A scarf, a bracelet, or a fun hat?
Always arrive on time. If at all possible. Maybe even show up a little early.
Regularly attend a good, solid church. Find a strong Christian community for love and support.
Don't ever use your credit card. Save it only for emergencies. A real emergency.
Don't spend more money than you make. A simple rule that will save you a lot of trouble.
Put away a small amount in savings every month. Because you just never know.
Wash your face before going to bed. Improves your complexion.
Get enough sleep. Your body and mind will thank you.
Keep a journal. Cheaper than therapy and interesting to look back on.
Keep in touch with a few good friends. Take the time, no matter how far away they live.
Laugh a little each day. It really is the best medicine.
Make sure your nails look nice. Clean, neat, and maybe a light polish.
Don't forget your vitamins. Preferably a good women's multi-vitamin and Vitamin D3.
Take Echinacea. Pop a couple of capsules whenever you feel like you're coming down with something.
Keep the Sabbath. Not out of law, but because a day of rest goes a long way.
Read a good book. Something rich that doesn't have to do with work or school.
Early to bed, early to rise. The early bird gets the worm and all that. 🙂
Always remember you're a princess. A child of the King.
CALL YOUR MOM. Every day. Okay, at least often.
Now if you practice these habits – that you've hopefully learned at home – then you will be well on your way to a happy and healthy new season of life.
And the wonderful thing about good habits? They really do add up more than you might think over time. You'll be glad you took these with you and you'll see what a difference they can make.
So I wish you God's richest blessing as you follow Him in this next adventure across the country.
And I'll be praying for you.
Every day.
Because that, my dear daughter, is your mom's habit.
With much love,
Mom
*Your turn! Anything to add to this list or advice for our daughter who is leaving home?
Save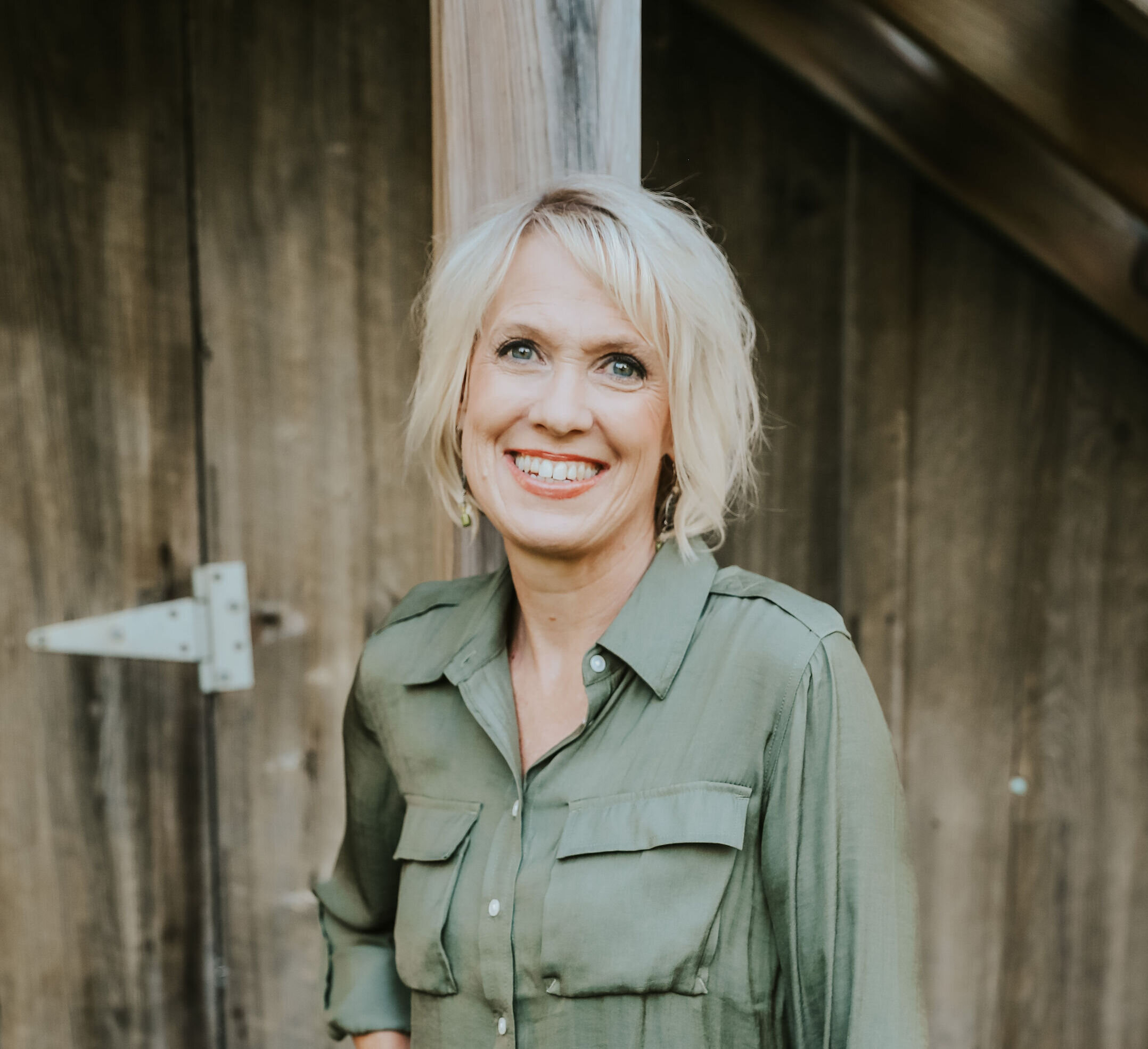 Lisa is the happily-ever-after wife of Matt Jacobson and together they enjoy raising and home-educating their 8 children in the beautiful Pacific Northwest. She encourages women to embrace the rich life of loving relationships and the high calling of being a wife and mother. Lisa is the author of 100 Ways to Love Your Husband and her husband is the author of 100 Ways to Love Your Wife. Matt and Lisa are also the co-hosts of the FAITHFUL LIFE podcast where they talk about what it means to be a biblical Christian in marriage, parenting, church, and culture.