8 Ways to Make This the Best Thanksgiving Ever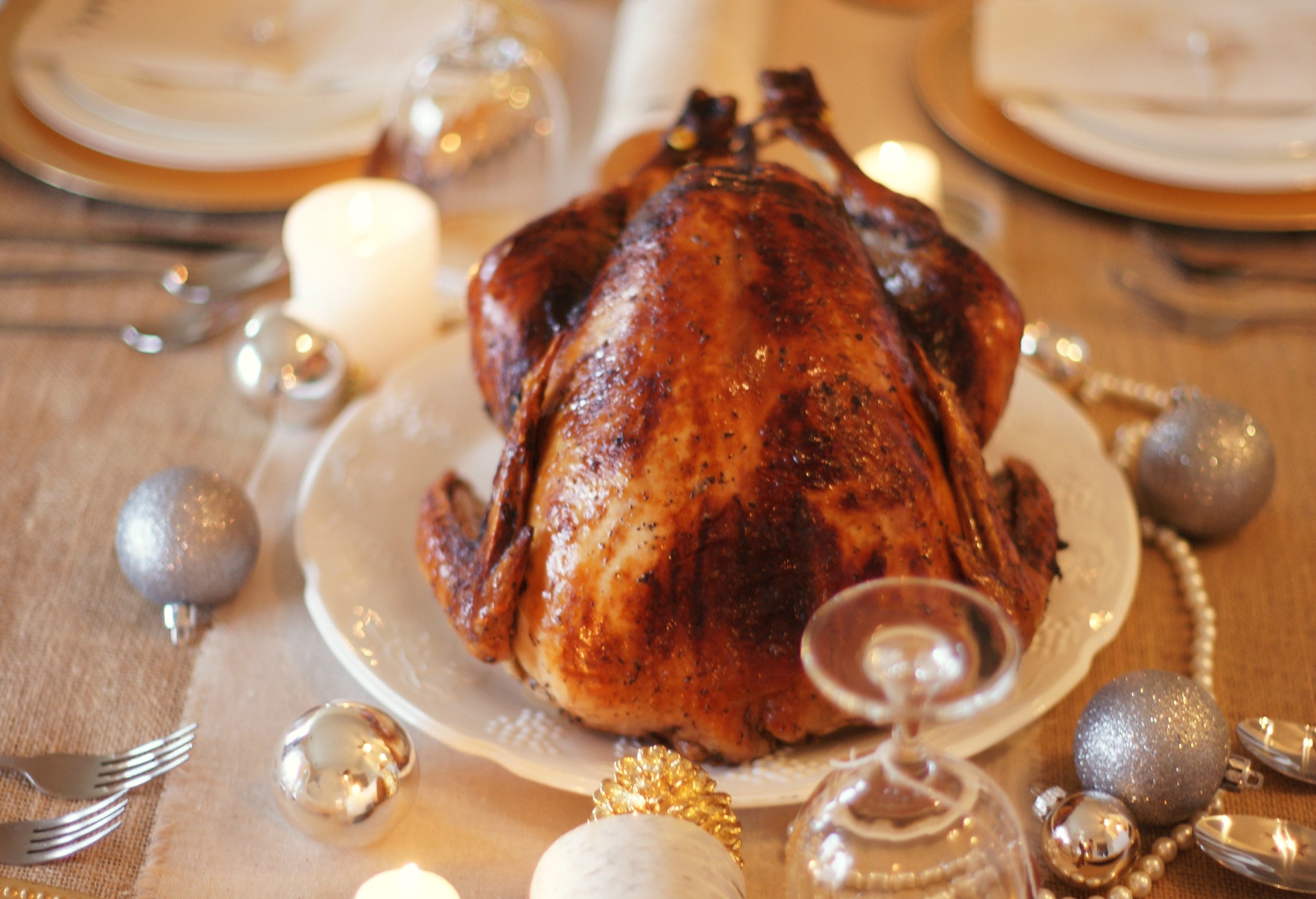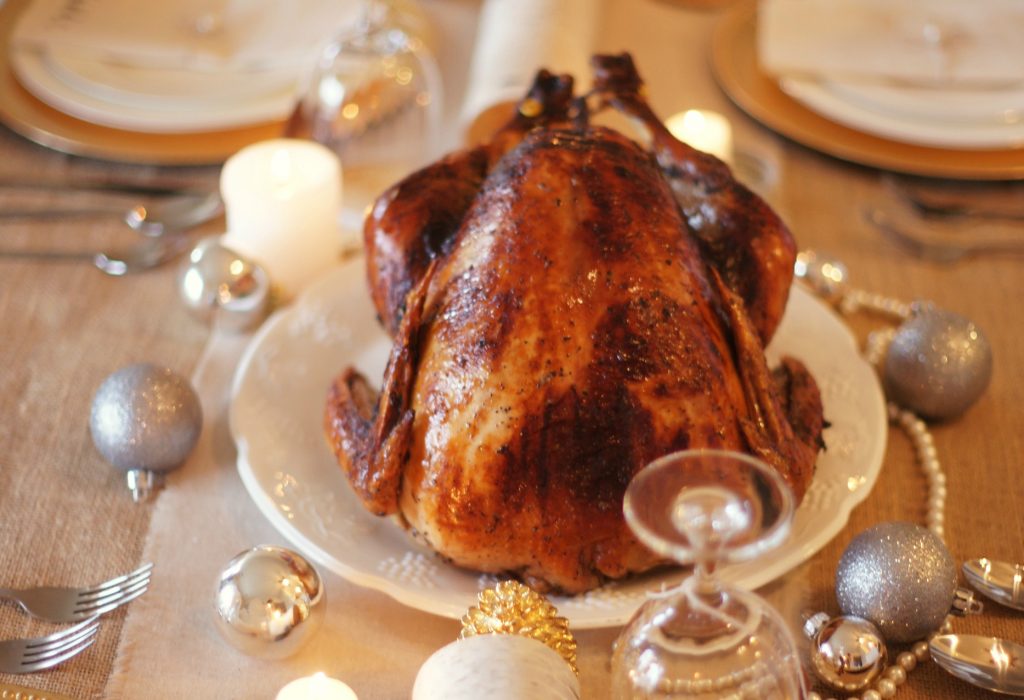 Want to make this the best Thanksgiving ever?
Me too! And I've picked up on a number of tips that make a big difference in celebrating that day and I'd love to share them with you.
But before I get there, I feel you should know a few things.
About Thanksgiving.
And me.
You should probably know that I've experienced some very disastrous Thanksgiving celebrations.
As in really, really bad ones.
Like my first year as a new bride and I tried to serve our guests from Ethiopia "an authentic American Thanksgiving."
Who happened to be Orthodox Christians.
Who can't eat turkey (not kosher). Or green beans (made with bacon). But who graciously enjoyed what side dishes they could.
I felt simply terrible.
We ate a lot of mashed potatoes that year.
Or like the year when all our guests starting arriving and I did a last minute check on the turkey in the oven. Only to find that my oven had decided to quit that day (oh, why?) and I pulled out a totally raw turkey.
Not good, my friends.
We nibbled on cold-cuts that year.
Or the year that we invited 50 people over for a grand Thanksgiving celebration . . . and our entire family woke up that morning with the stomach flu.
Everyone. Everywhere.
Picture 10 people all …. No, never mind. Don't even try to picture it. Ick.
We didn't eat anything on Thanksgiving that year.
And this lady is going to share tips on how to have a lovely Thanksgiving celebration??
Good point.
Okay, it's true: we've had some pretty rough years. But we've enjoyed many wonderful ones too and I really did learn some terrific tips along the way.
So are you ready for them?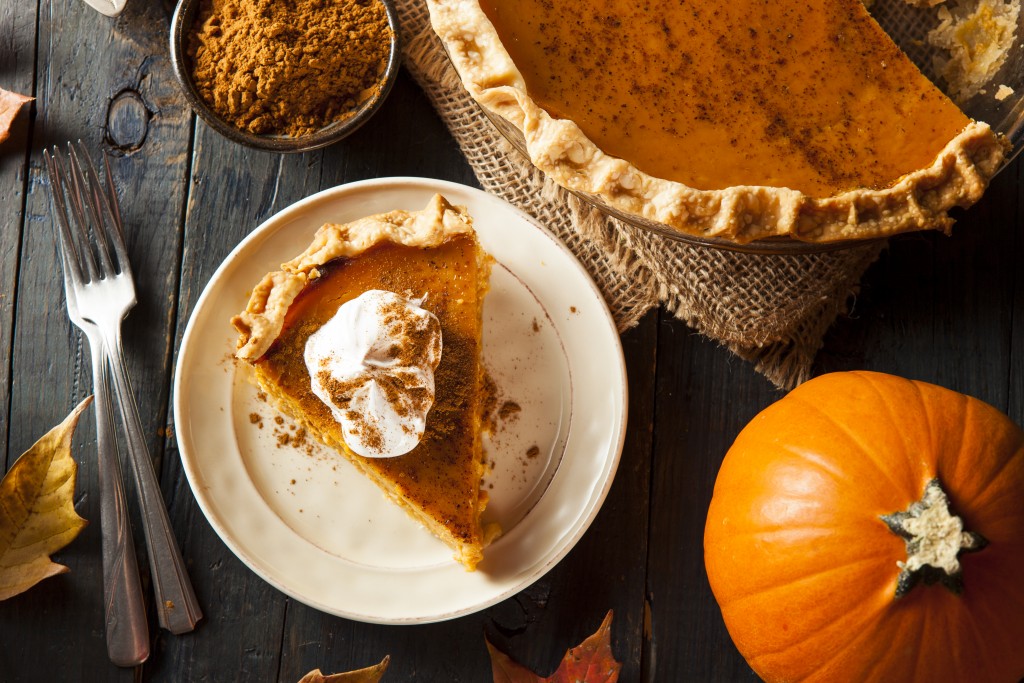 8 Thanksgiving Tips
1. Cook the turkey ahead of time.
Now don't gasp. You have to believe me because this is the BEST tip of the day. I realize it's hard to let go of the traditional presentation of the whole turkey, but you'll be so glad you did when you hear all the benefits. This tip alone reduces your stress 50% and makes everything so much easier.
I'm telling you, it's a marvelous thing!
Now if you're ready to go gourmet with me . . .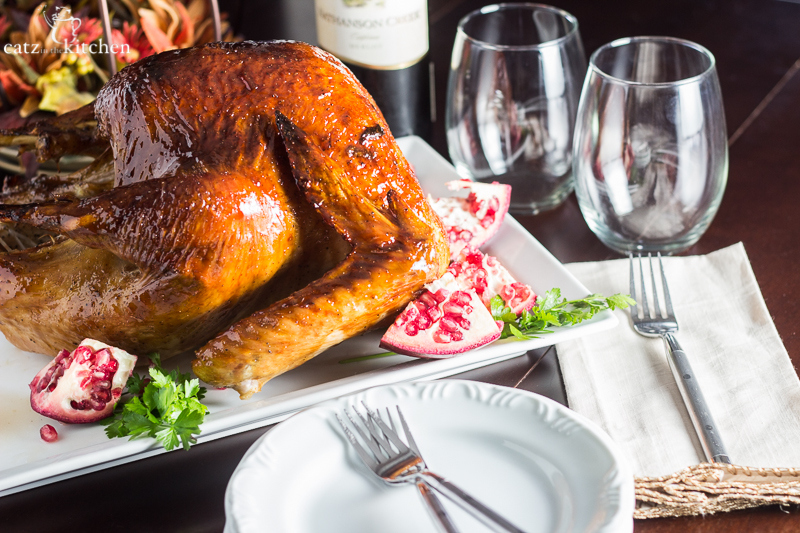 Does that sound amazing or what?? So go ahead. Wow them all. (And it's surprisingly simple!) You can find the recipe here from Catz In The Kitchen: Pomegranate Molasses Glazed Turkey.
3. Make the mashed potatoes the day before.
I know…similar theme to the first one. But you can even make them the DAY before. And here's an added benefit: it creates even better mashed potatoes! Yep. Totally serious. Put them in your crockpot on low that morning and it makes for the creamiest, dreamiest mashed potatoes!
People will want to know your "secret" – and it's up to you whether you tell them or not.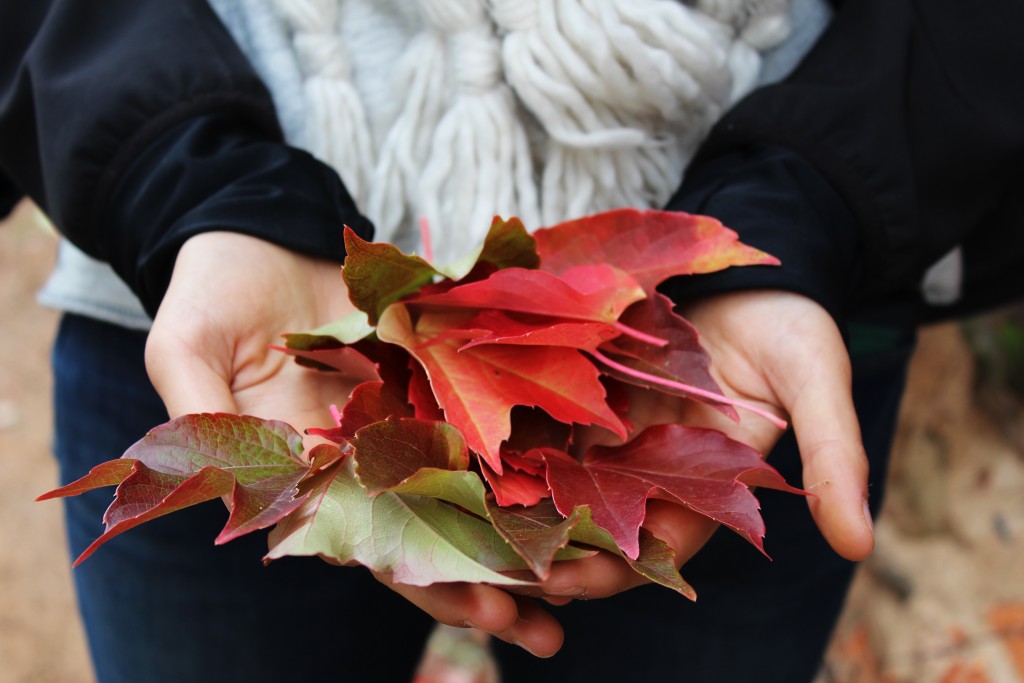 4. Let everyone contribute to the meal.
If we have guests (and we nearly always do), I invite them to bring a part of the meal. I will usually "assign" them a dish or two that I know will fill in the meal nicely—usually a side dish and a dessert. But even if it's "just" family, we all pitch in together.
Bottom line: Never, ever try to do the entire meal yourself. It's just not how it was meant to be.
Now for those who are starting to wonder: If she cooked the turkey and the mashed potatoes ahead of time AND her guests are bringing the other dishes…..What exactly is she doing on Thanksgiving Day?
Precisely.
I am actually enjoying Thanksgiving Day! Yay!!
5. Let the Kids Help Decorate.
If you have children, then this can be a very delightful part of the day. Even when our children were younger, they would make place-cards for each guest and color them with cute pictures of turkeys or pumpkins. I usually reserved one table for "grown-up" decorations, but I let our kids have at it everywhere else and their creative touches were always a big hit!

6. Plan Games for the Young People.
Once again, I have my daughters to thank for this one. Have you ever noticed that there's just not that much for kids to do on Thanksgiving? I mean, other than eat? So we've put together all kinds of games and activities—the pumpkin toss, bob-for-apples, card tournaments, and, our annual tradition, a little skeet-shooting (although this isn't for everyone).
Oh, and I should mention, while I specified "young people," all ages have entered into the fun and festivities! Not just for kids. 😉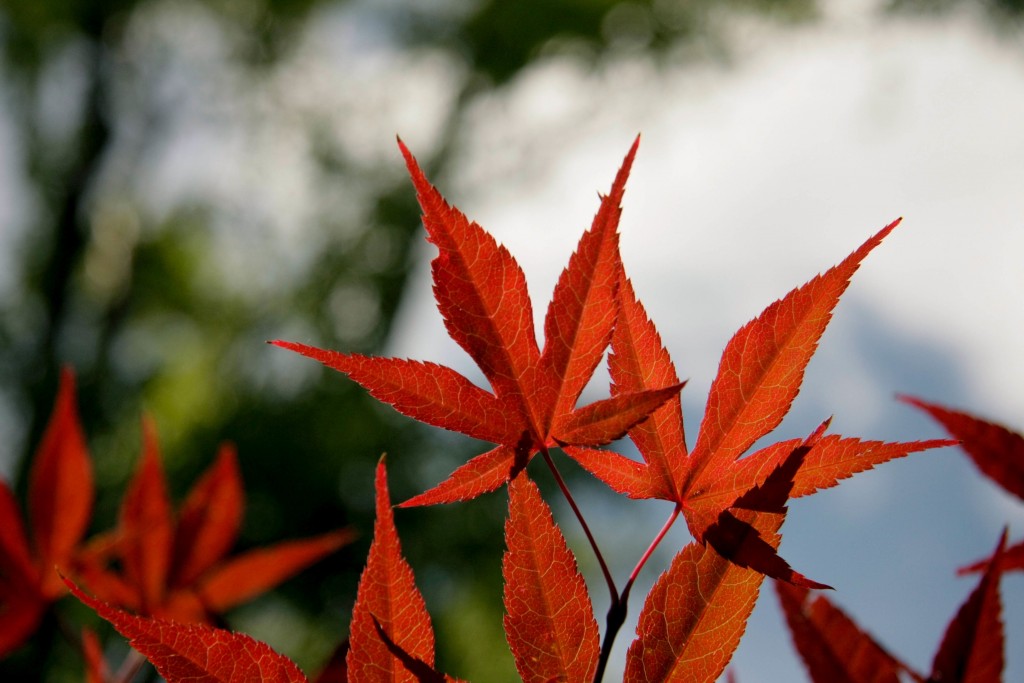 7. Open Your Home and Table to Others In Need.
This one is my husband's strong suit. He is always on the look-out for anyone who doesn't have anywhere to go on Thanksgiving. Widows. Orphans. The estranged. Travelers. Families who've left their homes in other countries.
They are all welcome at our table.
We hope it blesses them and I KNOW it blesses us. We've made some lovely friendships over our table that have lasted long past Thanksgiving Day.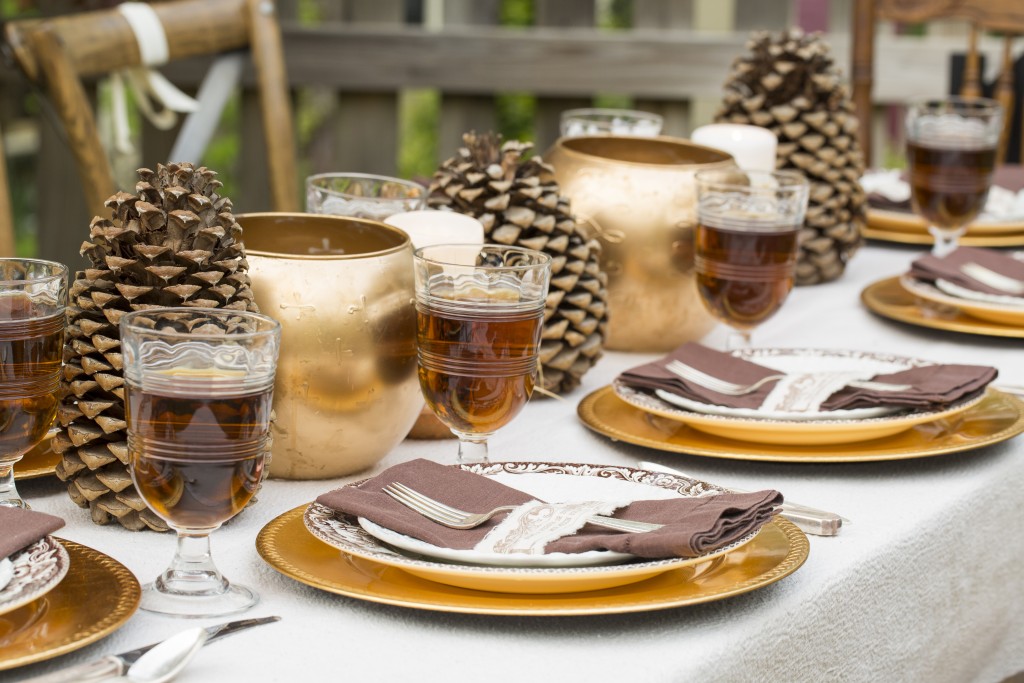 8. Share that for which we are truly thankful.
So maybe you think that this is obvious.
Perhaps it should be . . . but it's not.
Countless people gather every year for "Thanksgiving" and never get around to actually giving thanks. And I'm not simply talking about a short prayer before the meal begins. I mean sincerely and abundantly offering a word of thanks for all God has done for us.
So let's make sure this is an essential part of our celebration.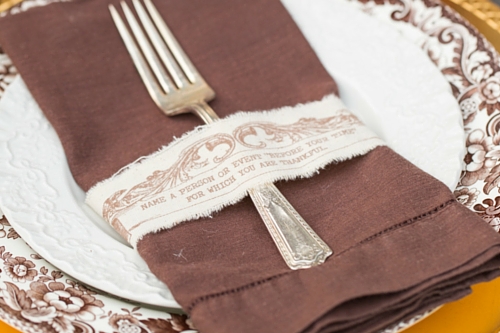 One creative way to do this is by wrapping these charming Ribbon-Ties around each place setting.
I was recently at a dinner event where these were placed at every table and I just love this idea! Each one has a different question to consider and could encourage even the most reticent of guests to contribute to a conversation centering around thankfulness! These (reusable) Gratitude Ribbon-Ties can be found HERE.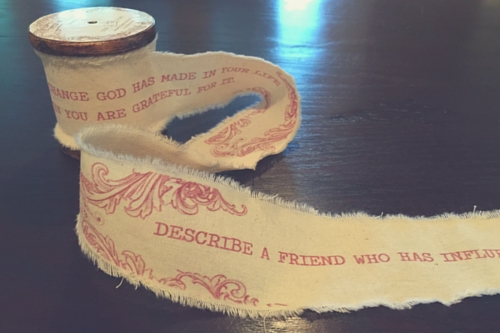 Give thanks to the

Lord

, for He is good, for His steadfast love endures forever. ~ Psalm 136:1
So now from my home to yours . . . I hope you enjoy the best Thanksgiving this year.
Best ever.
*How about you? What other helpful tips would you add to my list here? I love hearing your ideas!
With thanks for you,
*If you purchase any of the Ever Thine Home products through the links here, I get a small affiliate compensation – with no additional cost to you – and so I thank you for that. But while I appreciate your purchase, you should also know that I share this as my genuine opinion and personal enthusiasm for these items. See my full disclosure here.
Save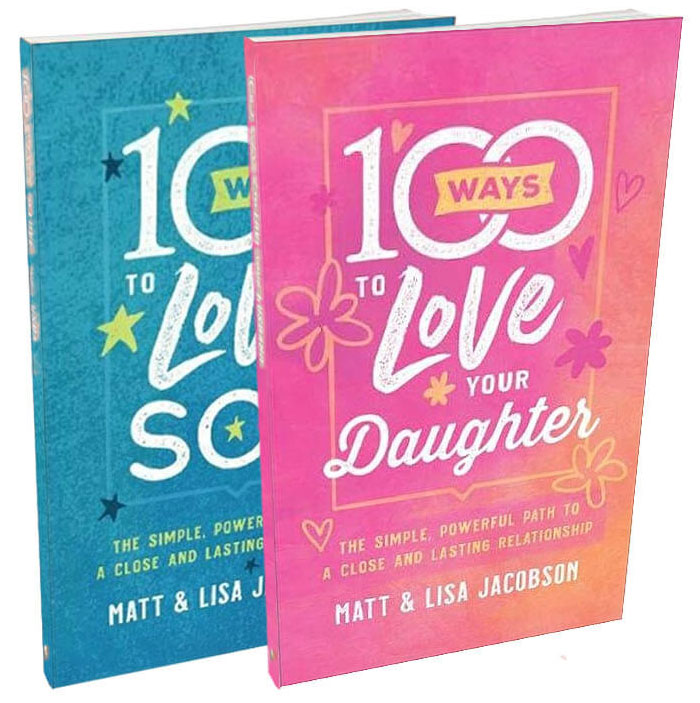 100 Ways to Love to Your Son/Daughter
You love your son and daughter–but that doesn't mean you always know the most effective ways to show that love, ways that will connect with their hearts, and stick with them no matter what life throws their way.
These practical books by the authors of 100 Ways to Love Your Wife and 100 Ways to Love Your Husband give you 100 specific, actionable ideas you can implement to show love to your children, no matter what age they are.
The best part? The short, bite-sized readings make it easy to start right now!