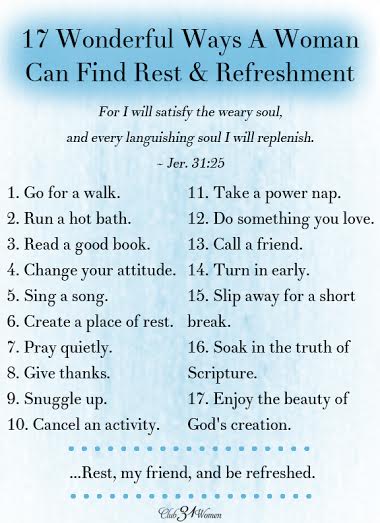 Sometimes my husband comes in and says to me, Will you just sit down?
Stop what you're doing and rest a while.
And I start to protest. Explain to him all that I have to do and take care of and finish up and . . . .
And I forget that one of the things I need to do? The thing that you need to do too?
Is rest.
Refresh.
Maybe you're too tired, too busy to even remember what it means to renew your body and soul.
So here's a new "To Do" list for you.
Yesterday I wrote down all these creative ways to rest. For you and for me. Bunches of different ways we can find a little quiet and renewal.
You can post it on your refrigerator or your bathroom mirror – anywhere that you can see it and be reminded that God designed for you to rest too.
Rest, my friend, and be refreshed.
(Click the link below to download as a free printable)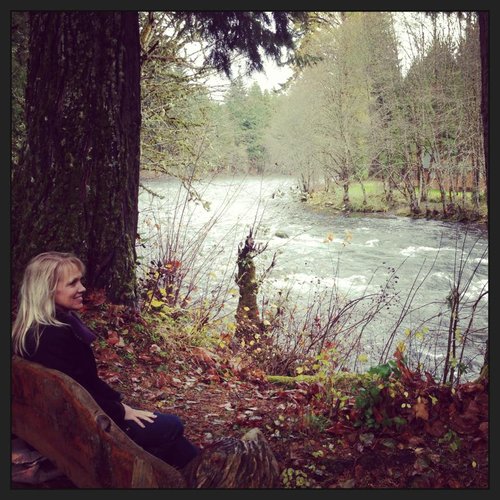 Resting in Him,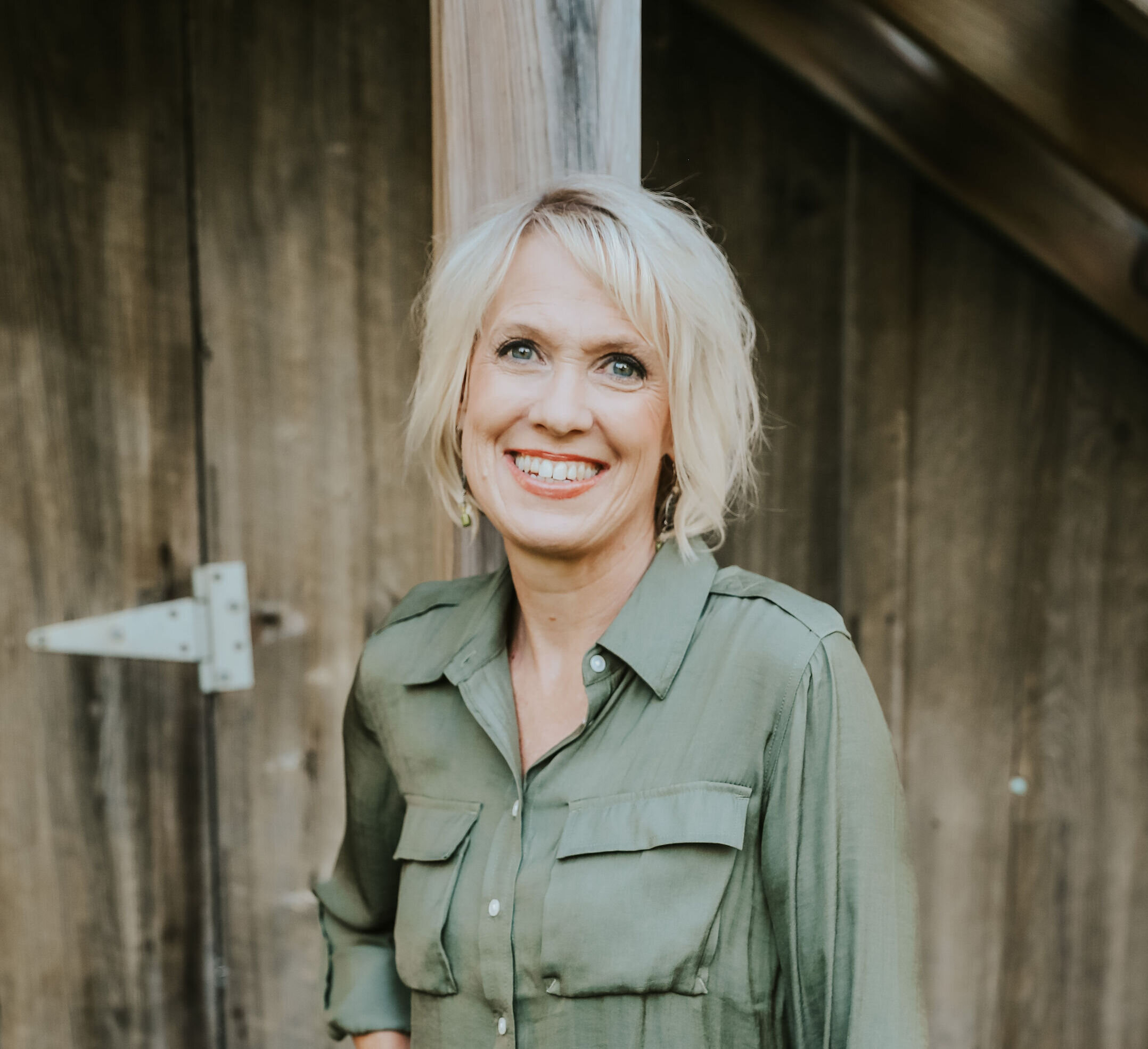 Lisa is the happily-ever-after wife of Matt Jacobson and together they enjoy raising and home-educating their 8 children in the beautiful Pacific Northwest. She encourages women to embrace the rich life of loving relationships and the high calling of being a wife and mother. Lisa is the author of 100 Ways to Love Your Husband and her husband is the author of 100 Ways to Love Your Wife. Matt and Lisa are also the co-hosts of the FAITHFUL LIFE podcast where they talk about what it means to be a biblical Christian in marriage, parenting, church, and culture.