I was somewhat famous as a child.
But maybe you didn't know that?
Oh, I'm not saying that I was a child-star or television celebrity or anything like that.
No, mostly I was notorious for my messy, hurricane-styled bedroom.
Something of a phenomenon.
Yes, it was really that bad.
But then I grew up and got married and you know what?
I got to share my room with someone else and he didn't *ahem necessarily appreciate my "style". The tornado look just wasn't for him, if you know what I mean?
Yikes. Not good.
Something – or in this case, someone – needed to change.
And I was determined to make it happen.
Because my room could not longer simply be a dumping ground for all my stuff. A convenient place for all my collections and crafts. A storage spot for everything that didn't fit elsewhere.
The purpose of my our bedroom had changed dramatically.
Now this wasn't only my my place, but it was Our Place. And it said something about the two of us.
Our room represented us and, maybe even more importantly, what I thought about us.
Crazy? Chaotic? Disordered and disheveled?
No way.
On the contrary, I wanted our room to be . . .
A Place of Refuge. A quiet spot for us to escape from the troubles and pressures of the world.
A Place of Refreshment. A room where we could breathe in and let the peaceful beauty restore our minds and spirits.
A Place of Rest. A small sanctuary where we could could rest and recover from the noise and frenetic activity around us.
Doesn't that sound lovely? I thought so too.
It took a little love, and a lot of time and effort on my part, but eventually our room became a quiet place of refuge.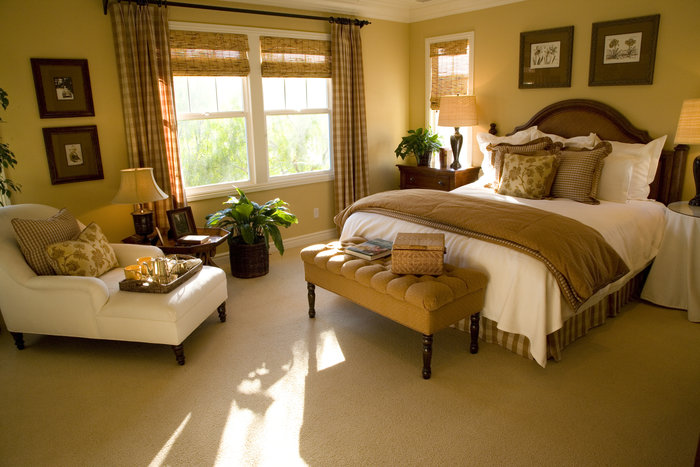 How to Make Your Bedroom the Most Beautiful Room in the House
Don't use your bedroom as a convenient storage spot. Now before you protest, remember I've been there. Do anything, anything but store stuff in your room. Depending on the house, I've had to get mighty creative with storage (or just get rid of it!) but keep your bedroom completely off the list. (Okay, I do "fudge" a little by keeping our wrapping-paper under our bed, but no one can see it!).
Make cleaning your bedroom as one of your top priorities. When I get up in the morning and after I've showered, I clean our bedroom. Every day. First thing. Yes, I'm serious. It's that important.
And make your bed right away in the morning. Nothing sets the tone quite as nicely as a freshly made bed! And, if at all possible, invest in pretty bedding. While this can be an expensive purchase, it really doesn't have to be. Watch for clearance sales or make your own quilt (I've done both).
Look into pretty paint and decor. I spent more time picking out our bedroom color than any other room in the house (actually, I tried 3 different colors before settling on our terra cotta color). Slowly over time, I've added small touches that make it lovely to me. Well, to us (see next point).
Ask your husband what he likes too. Every man is different, I know. My husband doesn't care all that much (Whatever you think is pretty, Babe) – as long as it's tidy and restful.
Go ahead and get creative. What better place to express yourself than in your own room? Step outside the box a bit and choose things that mean something special to you. I've set out the perfume bottle he first gave me and a painting that he had hung up in his apartment when I had just met him. These are things that say "us" to me.
Now in all honesty, our bedroom is my favorite room in the house. It's like our own mini-retreat and we can slip back there at any time to escape from the world and enjoy simply being us. A peaceful place of refuge.
It's Our Place.
And that's beautiful.
*What kinds of things have you done to make your room beautiful? Or what challenges have you bumped into when it comes to turning your bedroom into a place of refuge?
In His grace,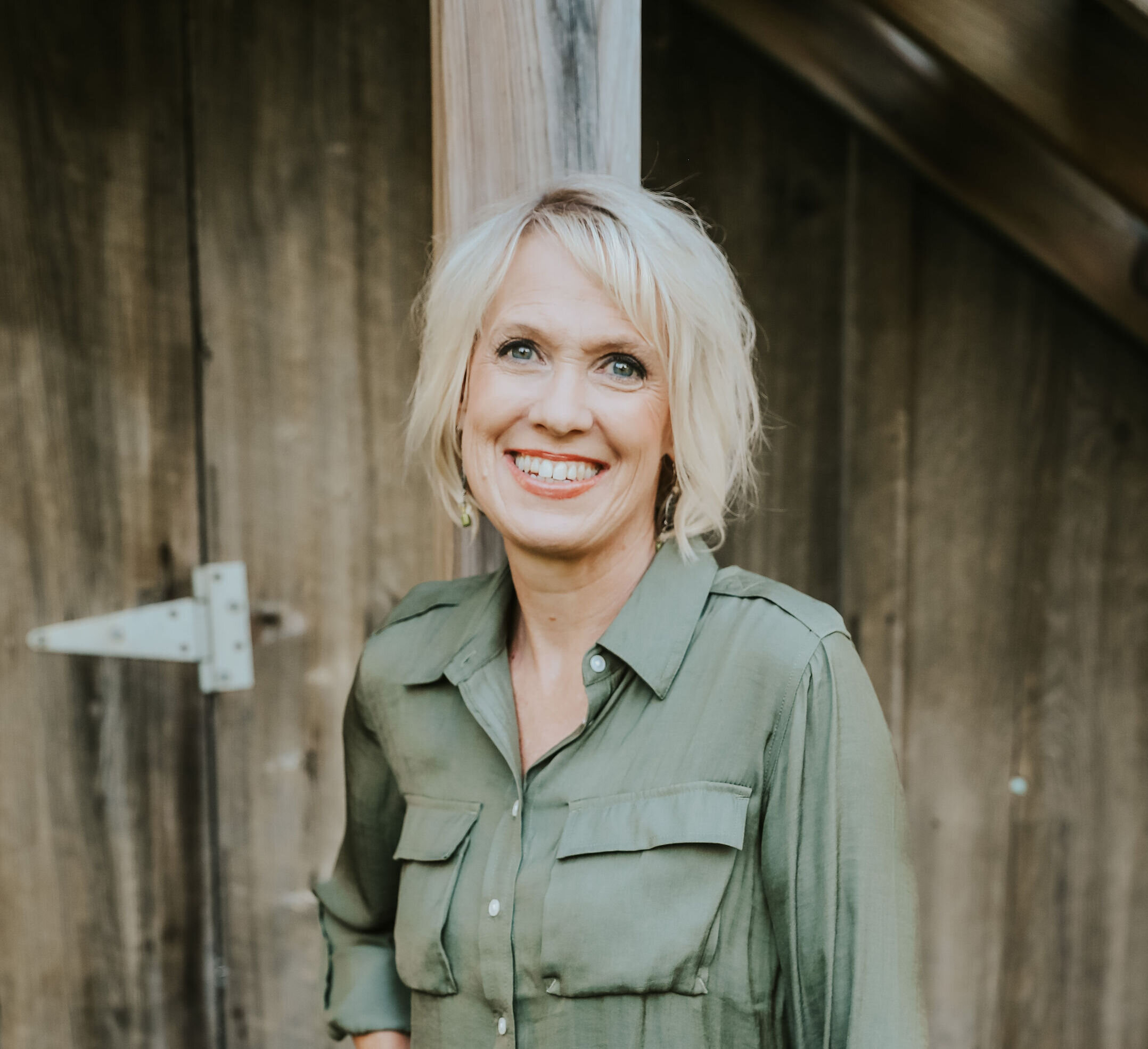 Lisa is the happily-ever-after wife of Matt Jacobson and together they enjoy raising and home-educating their 8 children in the beautiful Pacific Northwest. She encourages women to embrace the rich life of loving relationships and the high calling of being a wife and mother. Lisa is the author of 100 Ways to Love Your Husband and her husband is the author of 100 Ways to Love Your Wife. Matt and Lisa are also the co-hosts of the FAITHFUL LIFE podcast where they talk about what it means to be a biblical Christian in marriage, parenting, church, and culture.