Those 7 Things That Never Change in a Healthy, Loving Marriage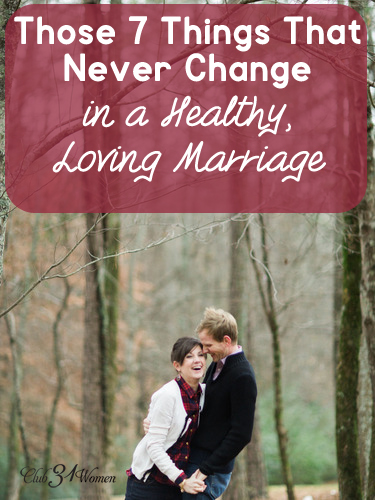 It became something of joke between us.
I mean, if it had only happened once? Then I wouldn't have thought much more about it.
But it seemed that every time I gave birth to a child . . . He gave birth to a new project.
A Major Project.
A move to a new house. Switching to a new job. Starting up a new company.
Always something new and something big.
So I started to tease him that he was unconsciously trying to compete with me. As if it wasn't enough of a life-changing event for us to bring a child into the world.
He only smiled and gently held our tiny baby to his strong chest. One more sweet baby boy added to our family crew.
That made it my eight babies to his six moves, four jobs and three companies.
Makes us about even, I figure.
But he says that I pulled ahead with that last little guy.
And he might be right.
Either way, we both agree that change has been a predominant theme in our 22 years of marriage. Seems like there's always been something new – and often unexpected – coming at us. Sometimes it came as a blessing and other times as a trial. But change is inevitable when you're going through life together.
So we've done our best to embrace those changes, the easy and the hard, but there are also those things that we've determined to never change. These are the things that keep our marriage strong and steady in the midst of upheaval and disruption. It's these 7 things that have kept us grounded through it all.
Those 7 Things That Never Change in a Healthy, Loving Marriage
1. The Need for Communication. No matter how many years you've been married, good communication is essential to a strong marriage. So don't stop talking, whatever you do. And don't limit it to talking, but express your love for each other in all kinds of other ways too. Sometimes the simple gesture of making his lunch says far more than words.
2. The Commitment to Closeness. You don't grow close by the mere fact that you live in the same house. For the rest of your lives together, you'll want to seek each other out. You have to make time for one another. Pull away from the world and pull in together.
3. The Offering of Forgiveness. The need to forgive never goes away. Sometimes I wish it did. But here we are after two decades of loving one another and still saying, "I'm sorry, my Love. Will you forgive me?". And it's yes, yes, and yes again.
4. The Desire for Touch. Matthew's parents have been married for over 60 years and she still reaches for his hand and he continues to slip his arm around her shoulders. Touch is so powerful. So keep touching each other forever and always.
5. The Determination to Work It Out. You're tired. You're discouraged. It doesn't seem like it's going anywhere. Don't give up. Whatever you do. Stay in the game and work it out, even if it takes a very long time and an heroic effort you don't feel you have to give.
6. The Pledge to Stay Together. Those marriage vows meant something real and the two of you are sticking together – no matter what. Through the good times and the hard times. A sacred trust you've both pledged to keep.
7. The Promise to Love One Another. Love is mostly made up of those little choices that you make every single day. This is a selfless love that puts the other person first. Day after day. This is the meaning behind our promise when we said, "I love you".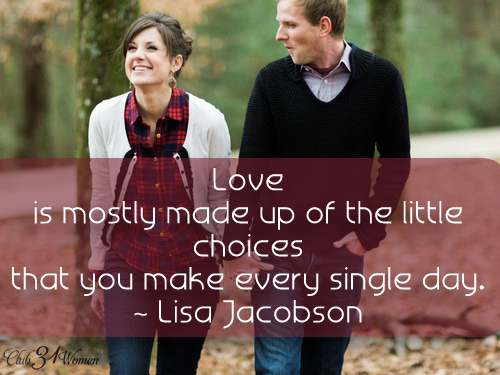 Lastly, and most importantly, no matter what changes come into your lives, we can count on our God who remains the same. He is our perfect Father without variation or shadow. He is unchanging and the faithful foundation of our love.
So whatever changes you are facing in your marriage, you can be assured that your Heavenly Father is the same. Yesterday, today, and tomorrow.
Amen?
Every good gift and every perfect gift is from above, coming down from the Father of lights with whom there is no variation or shadow due to change. ~ James 1:17
*Would you like to share a little of some of the changes in your marriage? How did you "embrace" those changes? And what are those things that never change in your marriage?
In His grace,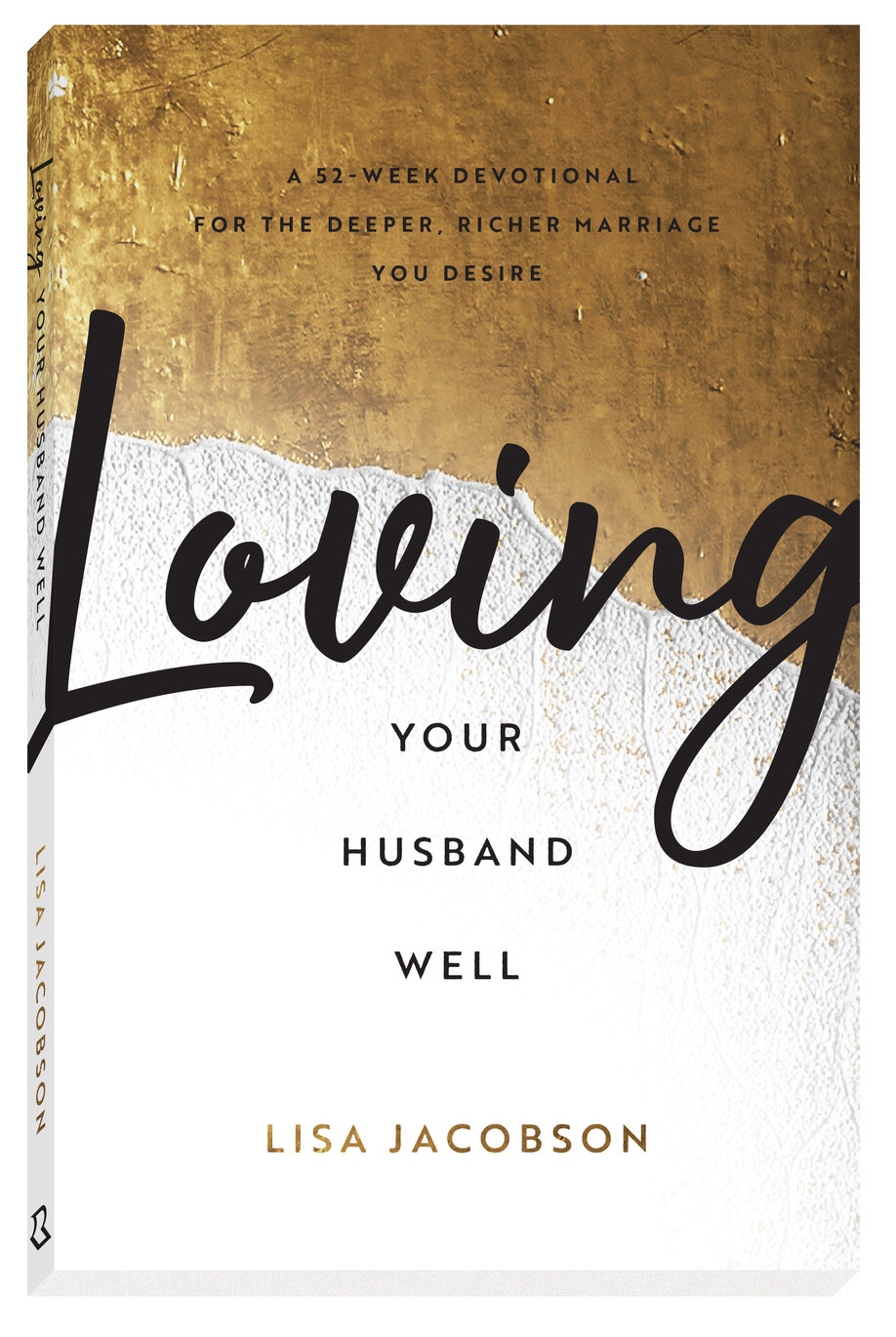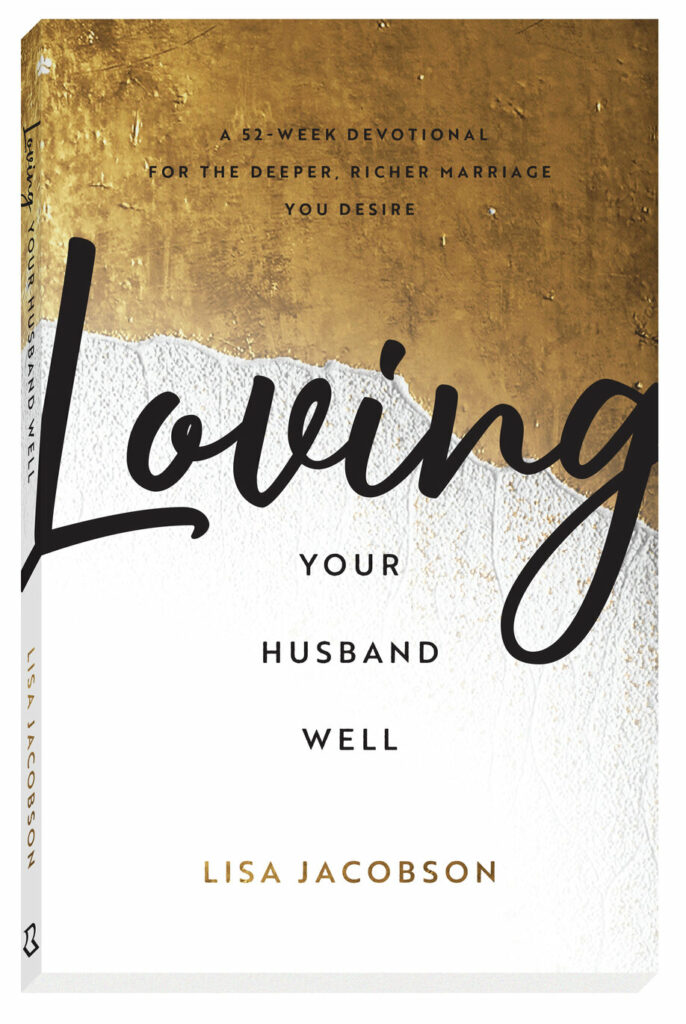 A 52-Week Devotional for the Deeper, Richer Marriage You Desire
An intimate, loving marriage is so much closer than you think

Imagine if, at the end of the year, despite your busy schedules and all the demands on your time and attention, you and your husband were more in sync, more connected, and more in love than ever before. Sounds amazing, right?

That kind of marriage is what is waiting for you as you read through the fifty-two weekly devotions in Loving Your Husband Well. Each entry includes a specific theme, related Scripture, a powerful devotion, thoughts for further reflection, practical ideas, and a prayer, all designed to help you love, cherish, and serve the man who shares life's journey with you.