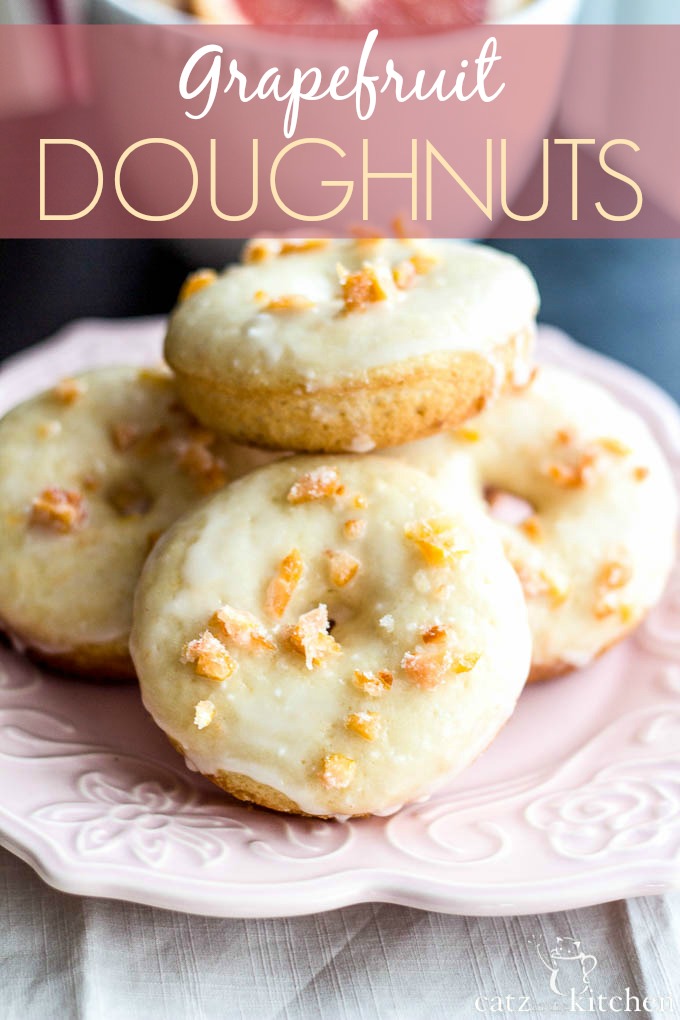 It was nine o'clock and I was sitting in my favorite white chair feeling the weariness in my body.
I was tired.
It was a long day of making sure school work got finished, nap times took place, chores got done, dinner made, and bath time completed. Somehow, I had even managed to squeeze in a quick workout for myself – which proved to be challenging since I had taken the last week off due to a cold.
As I sat there in my cozy white chair, perusing the internet half-heartily, I listened to my daughters chatter on the couch. They were going to attempt to join me in my bed that night so we could all sleep together. A sweet thought, but two kids and one adult in a queen size bed equals not enough space.
I informed them that we would be headed to bed soon. Grace disappeared upstairs for a few moments and reemerged in the living room with their Picture Bible.
I knew it was a habit of theirs to read their Bible every night before bed. Grace sat there and read to Eden about how the priests and pharisees were trying to trap Jesus by asking him if it was right to pay taxes to Caesar or not. (Matthew 22:15-17) Grace left the chapter on a cliffhanger and told Eden they would read Jesus' answer the following night.
15 Then the Pharisees went and plotted how to entangle him in his words. 16 And they sent their disciples to him, along with the Herodians, saying, "Teacher, we know that you are true and teach the way of God truthfully, and you do not care about anyone's opinion, for you are not swayed by appearances. 17 Tell us, then, what you think. Is it lawful to pay taxes to Caesar, or not?"
I remember thinking how clever that was of Grace to keep it a mystery. Everyone loves a little intrigue. I know I do.
Not too much later, after our teeth were brushed and we were jammed into my bed and the lights were turned out, I asked if I had any volunteers who would like to pray. Grace eagerly said, "I will," and proceeded to pray for so many people! All of the people we had read about in our Prayer Point magazine, and then all of the people mentioned during our women's Bible study and during our praise and prayer time at church. I was shocked that she remembered so many names and so many specific details that had been mentioned.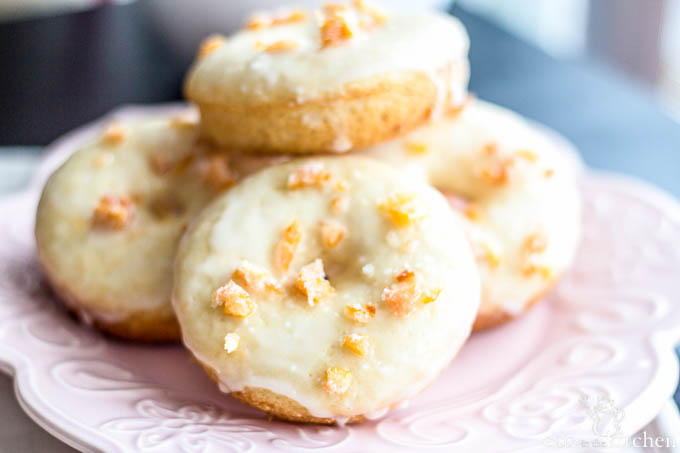 A Heart for People
We all said, "Amen," and I laid there amazed at what a beautiful, godly heart she has for others. Every evening, she and her sister sit on the floor of their bedroom and read Bible stories. They have such a heart for people and love them so much. I think that is one of the things I admire the most about my almost-11-year-old daughter Grace – she sees the best in everyone.
That is such a wonderful and unique gift that the Holy Spirit has pressed upon her, and she has gladly accepted. (1 Corinthians 12:4 & 5)
As Grace's mom, it's a beautiful thing to witness. Not that she has arrived, but that the Spirit is clearly working through her as her father and I attempt to diligently train her in the way she should go. (Proverbs 22:6)
As I drifted off to sleep, I didn't feel as weary as I had before. I felt rejuvenated and full of hope for my kids.
The Gift of Hospitality
I'm sure (I hope!) my kids will have other spiritual gifts as well. I've been showing them when the an opportunity presents itself to show the gift of hospitality.
Hospitality doesn't always mean having people in your home. Take hospitality on the road…or right across the street!
When I made these grapefruit doughnuts last year, we had just had a snowy storm pass through. I whipped up a batch of these bright and springy doughnuts and brought them over to our neighbors' house across the street to share.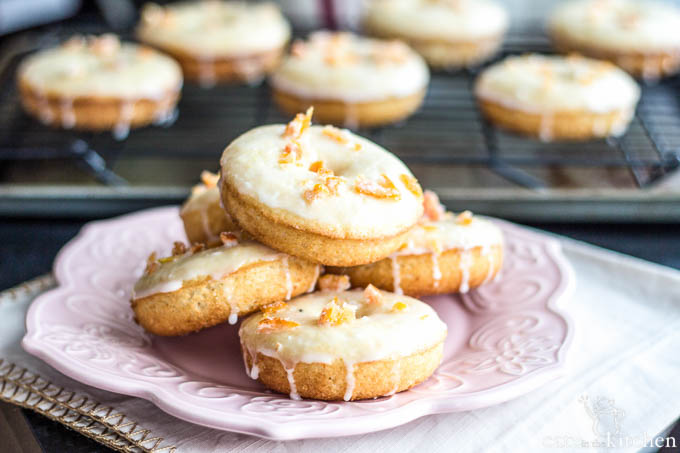 Our kids often learn by watching, and having them watch us can be one of the best ways to learn to be a servant of Christ and use those spiritual gifts the Holy Spirit has entrusted them with. I tell ya, I think watching your kid blossom spiritually is one of the most beautiful things I ever witnessed.
*What kinds of spiritual gifts has the holy spirit entrusted to your child and how can you encourage them in it?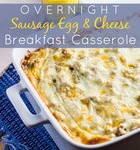 Grapefruit Buttermilk Doughnuts with Candied Zest
And now for something completely different... Yes, these are grapefruit donuts, and yes, they will make you and your tastebuds dream of spring. Enjoy!
Ingredients
2

cups

all purpose flour

2

cups

sugar

2

tsp

baking powder

1

tsp

ground ginger

1/2

tsp

salt

1 1/4

cups

buttermilk

1

egg

, lightly beaten

2

tbsp

canola oil

1

tsp

vanilla

2

grapefruits

1

cup

powdered sugar
Instructions
Collect the zest from one grapefruit. Cut four two-inch long strips of the zest from the second grapefruit, and slice them thinly. Collect three tablespoons of juice from either or both of the grapefruits.

Use non stick cooking spray to coat two six-cavity donut pans.

Preheat oven to 350 degrees.

In a large bowl, combine flour, 1 1/2 cups sugar, baking powder, ginger, and salt, and mix well.

In a small bowl, combine buttermilk, egg, canola oil, vanilla, and the zest of one grapefruit, and whisk until combined.

Add the wet ingredients to the dry and stir.

Spoon batter into pans, filling each cavity to a bit over 3/4 full.

Bake for 25-30 minutes. Allow to cool in pan for five minutes before turning donuts out on a wire rack to cool completely.

In a small bowl, whisk powdered sugar and grapefruit juice until smooth, then set aside.

In a small saucepan, combine strips of zest, 3 tablespoons sugar, and 3 tablespoons water, and bring to a boil.

Reduce heat to a low flame, and simmer until sugar has dissolved. Strain.

Toss zest immediately in remaining unused sugar until coated.

Transfer to cutting board and chop.

Dip the top of each donut carefully in the glaze, then place on a wire rack glaze side up, allowing the excess to drip off. Sprinkle immediately with chopped zest.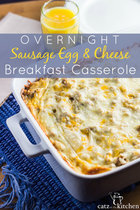 Try another delicious recipe from Catz in the Kitchen:
Overnight Sausage, Egg & Cheese Breakfast Casserole
Chels is a born-again believer who dreams of living with all four seasons in Central Oregon. She's a wife and stay at home mom to her four vivacious kiddos whom she home schools. When she's not schooling or chasing after her munchkins, she enjoys reading, bubble baths, and finding clothing/kitchen treasure at thrift stores. But more than all of that, she finds refuge in her kitchen where she and her husband can be found cooking and baking up a storm for their family and friends. You can read more about her culinary endeavors at CatzintheKitchen.com.