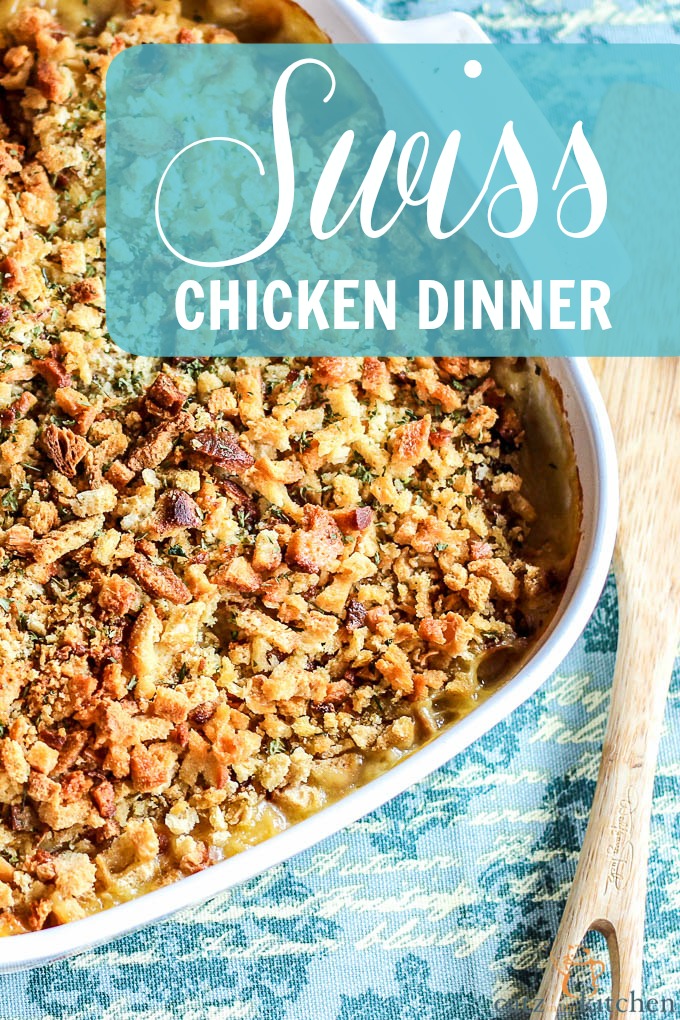 Every year, I look forward our church's annual "He is Risen" breakfast potluck.
Aside from being a time of fellowship and good food, it is also a special memory for Josh and I. It marks the anniversary of our engagement (12 years ago this year)! Of course, Easter lands on a different date every single year while our engagement anniversary remains April 18, but the memory is the same!
Josh and I had been dating for almost a year, and on Easter weekend he got done on one knee and asked me to spend the rest of my life with him.
I (of course!) said yes, and we spent the rest of the evening with his family celebrating our engagement over homemade milkshakes! My favorite moment (aside from being asked and saying yes) was when I walked into his parents' home and his mom held out her arms to embrace me and said, "Welcome to the family."
I can't help but think . . . isn't that what Easter is all about? Through the cross, Christ invited us home and into His family. (John 1:12)
And isn't that what He wants us to do for others? Invite them into our lives, our churches, and our homes, sharing with them, through our words, actions, and attitudes, the good news of Christ? Breaking bread and fellowshipping . . . and, of course, dressing up – what's a holiday without a little dress up?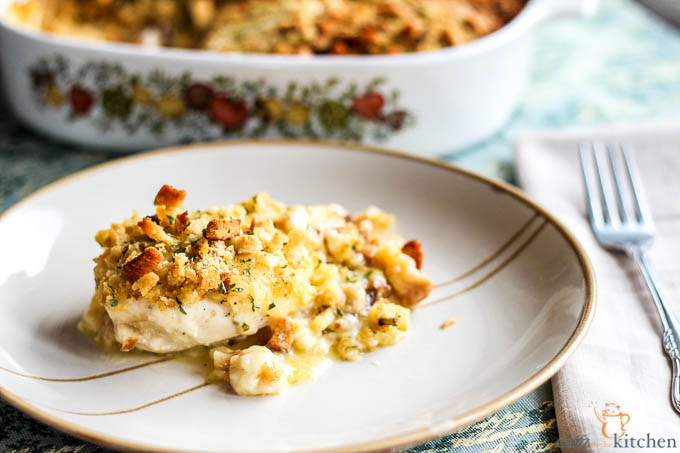 This Easter, invite someone into your home or to your church and celebrate our risen King.
As I mentioned, we have an Easter breakfast before our church service, and that's always a wonderful time to invite friends, family, neighbors, and acquaintances and let the sweet aroma of fellowship welcome them with open arms. (I Pet 4:9)
As to the food, we don't usually have the traditional meal of ham at our dinner table, but chicken is always a crowd-pleaser, especially this Swiss Chicken dinner – it is just so delicious! It's got a yummy crunchy topping, melty Swiss cheese over the chicken, and is baked in a creamy sauce that is remarkably easy to prepare.
I promise, you and your guests will love this dish even more as it frees up your time in the kitchen so you can enjoy your time together – while being elegant enough for a holiday dinner (without the fuss)!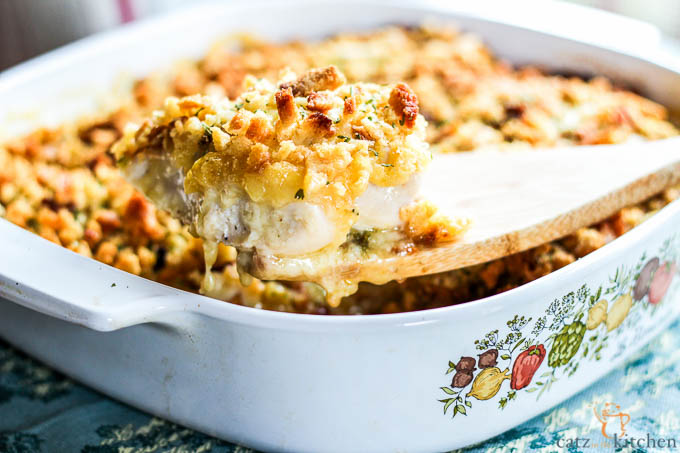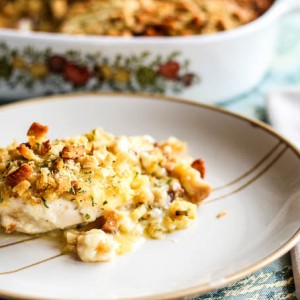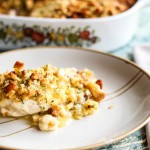 Swiss Chicken Dinner
Cheesy, crunchy, moist perfect chicken! An elegant dish without all the work, but with all of the flavor.
Ingredients
5

large boneless

, skinless chicken breasts, cut into halves

1

tsp

salt

1

tsp

pepper

1 1/2

tsp

garlic powder

1

(15 oz) can cream of chicken soup

1/2

cup

sherry

1

pkg

(6 oz) Stovetop chicken stuffing

1/2

cup

unsalted butter

, melted

1/2

lb

grated Swiss cheese
Instructions
Pre-heat oven to 350 degrees. Place chicken in 9x13 baking dish.

Sprinkle with salt, pepper, and garlic powder.

Spread grated swiss cheese over the chicken.

In a medium sized bowl, combine the cream of chicken soup with the sherry and whisk until incorporated. Drizzle over the cheese.

Place stuffing on top of the sauce and evenly pour the melted butter over all of the stuffing.

Bake uncovered for one hour or until chicken is done.
Chels is a born-again believer who dreams of living with all four seasons in Central Oregon. She's a wife and stay at home mom to her four vivacious kiddos whom she home schools. When she's not schooling or chasing after her munchkins, she enjoys reading, bubble baths, and finding clothing/kitchen treasure at thrift stores. But more than all of that, she finds refuge in her kitchen where she and her husband can be found cooking and baking up a storm for their family and friends. You can read more about her culinary endeavors at CatzintheKitchen.com.