Bringing Up Boys: An Encouraging and Helpful Resource for Raising Sons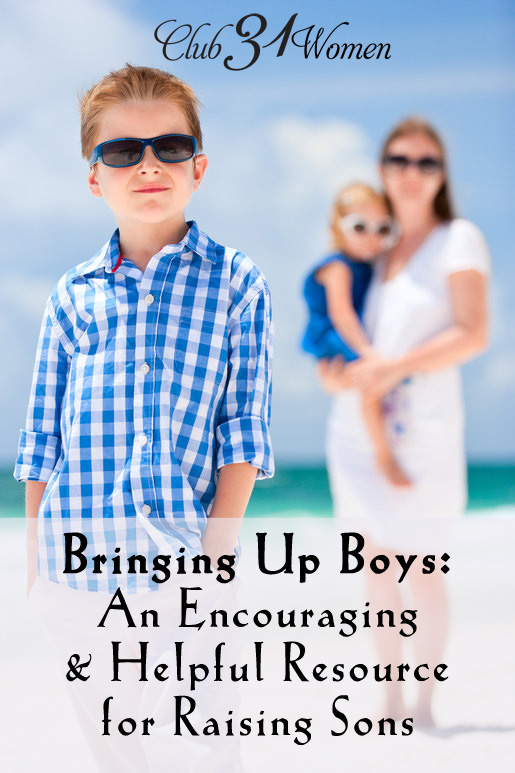 Okay, I'll just come right out with it.
I LOVE raising boys!
I never would have guessed when I started this motherhood journey that having sons would be so much fun.
Sure, they're noisy (super-noisy!) and messy and energetic, but boys are awesome too.
And you know something? Now that our oldest "boy" is no longer a boy – but a young man of 21 years – I'm more convinced than ever that it is more than worth it.
The last time he was home for Christmas and he put his strong arms around my shoulder and told me he missed my hugs . . . . well, there's nothing quite like it.
Maybe you're a mom who is in the "thick" of raising a son and could use some encouragement? Some ideas on how to make the most of it? How to reach his heart?
Encouraging and Helpful Articles on Raising Sons
So now we've got one son who is off and well on his way, but then there are these three little guys . . . . noisy, messy, and energetic!
And awesome.
I love raising boys, don't you?
In His grace,
P.S. Here's another resource if you've got girls: Growing Up Girls: An Encouraging and Helpful Resource for Raising Daughters
(This post may contain affiliate links. Read my full disclosure.)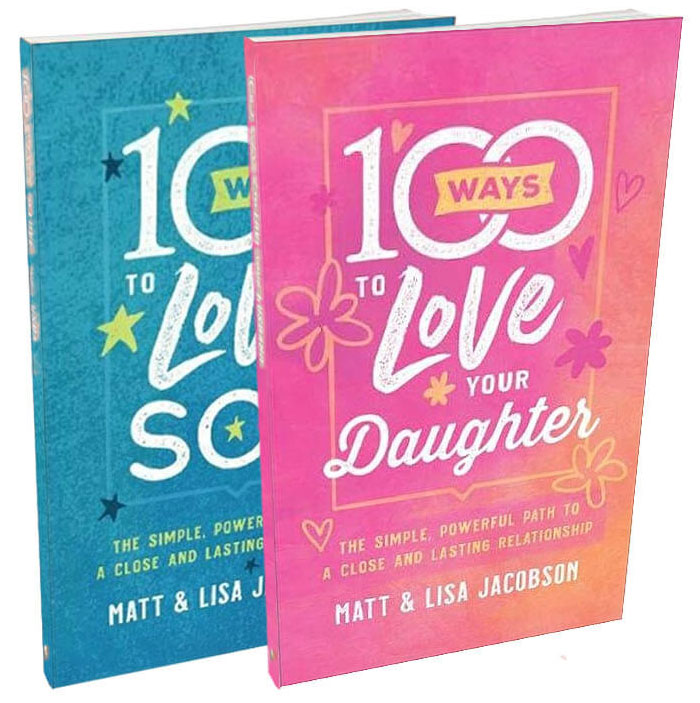 100 Ways to Love to Your Son/Daughter
You love your son and daughter–but that doesn't mean you always know the most effective ways to show that love, ways that will connect with their hearts, and stick with them no matter what life throws their way.
These practical books by the authors of 100 Ways to Love Your Wife and 100 Ways to Love Your Husband give you 100 specific, actionable ideas you can implement to show love to your children, no matter what age they are.
The best part? The short, bite-sized readings make it easy to start right now!