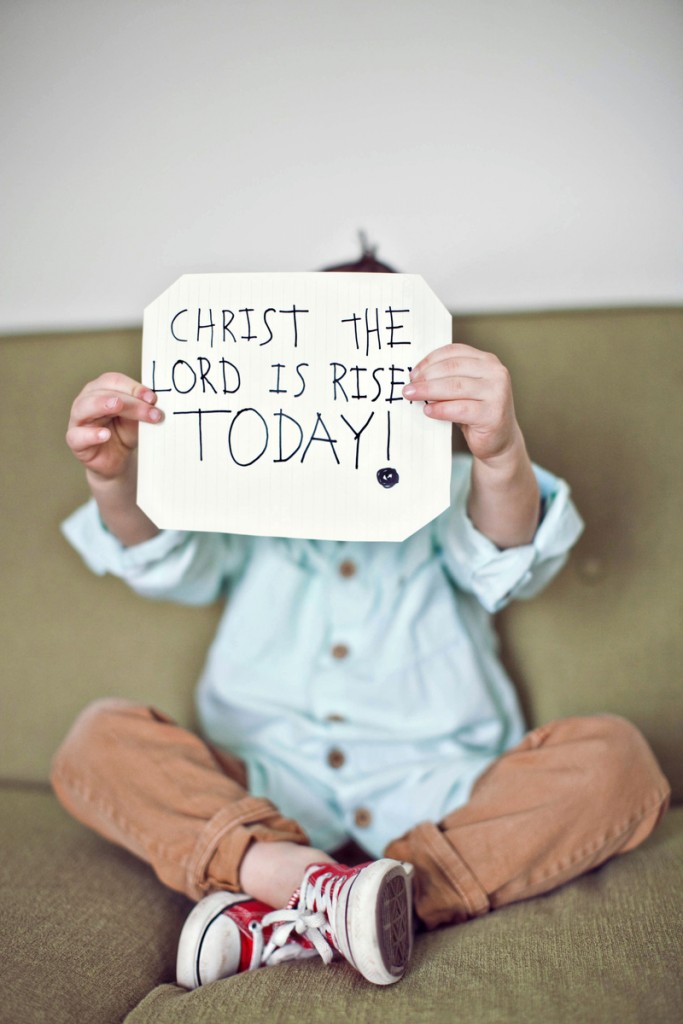 Have you ever tried to solve a mystery?
Some of the most fascinating detective stories are full of twists and turns that leave you surprised and hungry for more. Did you know that God's story in the Bible is actually a series of clues? It's true! And the clues reveal one of the most mind-boggling mysteries of all time.
You see, with God nothing is random. Every detail is ordered with purpose. So His clues aren't haphazard or left behind accidentally. They are purposeful and perfectly orchestrated.
How can we be sure, though, when the details unfolding in our lives, in the world around us, in our children don't always feel good?
The Messiah is why we can know, why we can believe, why we can hope.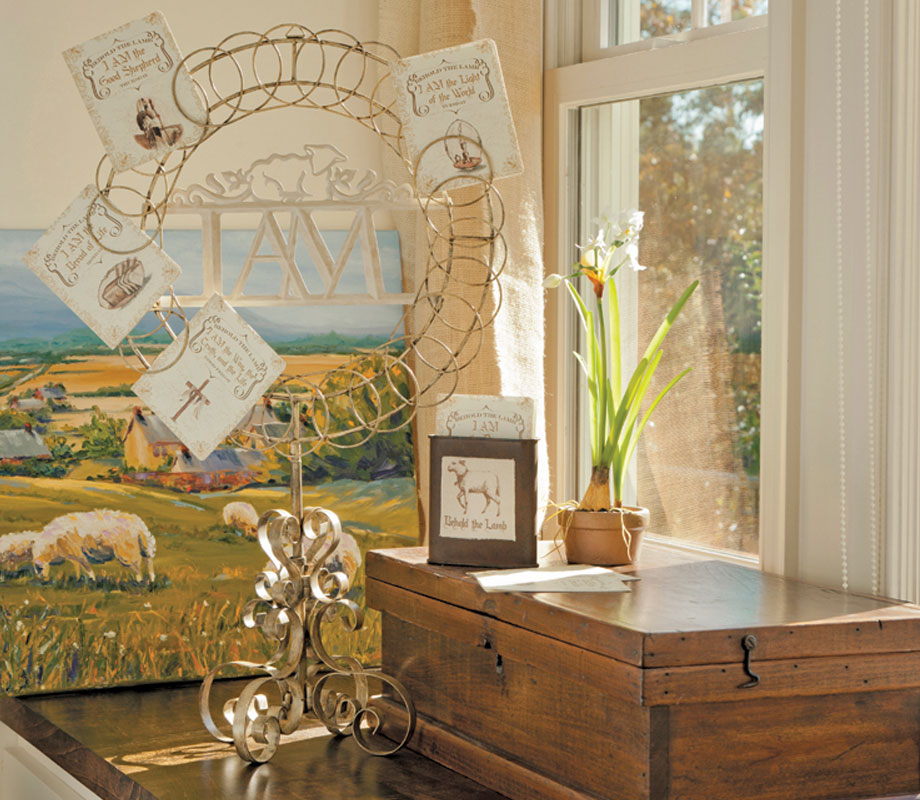 Does your family know about this mysterious Messiah?
Always working, always weaving, always acting to fulfill the promises He's made to us, even unto death on a cross for our salvation.
It's time to learn more about who this great Messiah is.
It's time to teach your children about His wonderful, unfathomable love and sacrifice.
As parents we long to influence our children toward truth, to connect with them in meaningful ways. When we teach them about Jesus we are taking our children's hands and helping them touch the transcendent unseen. Bringing the reality of the eternal to our homes knits relationships together.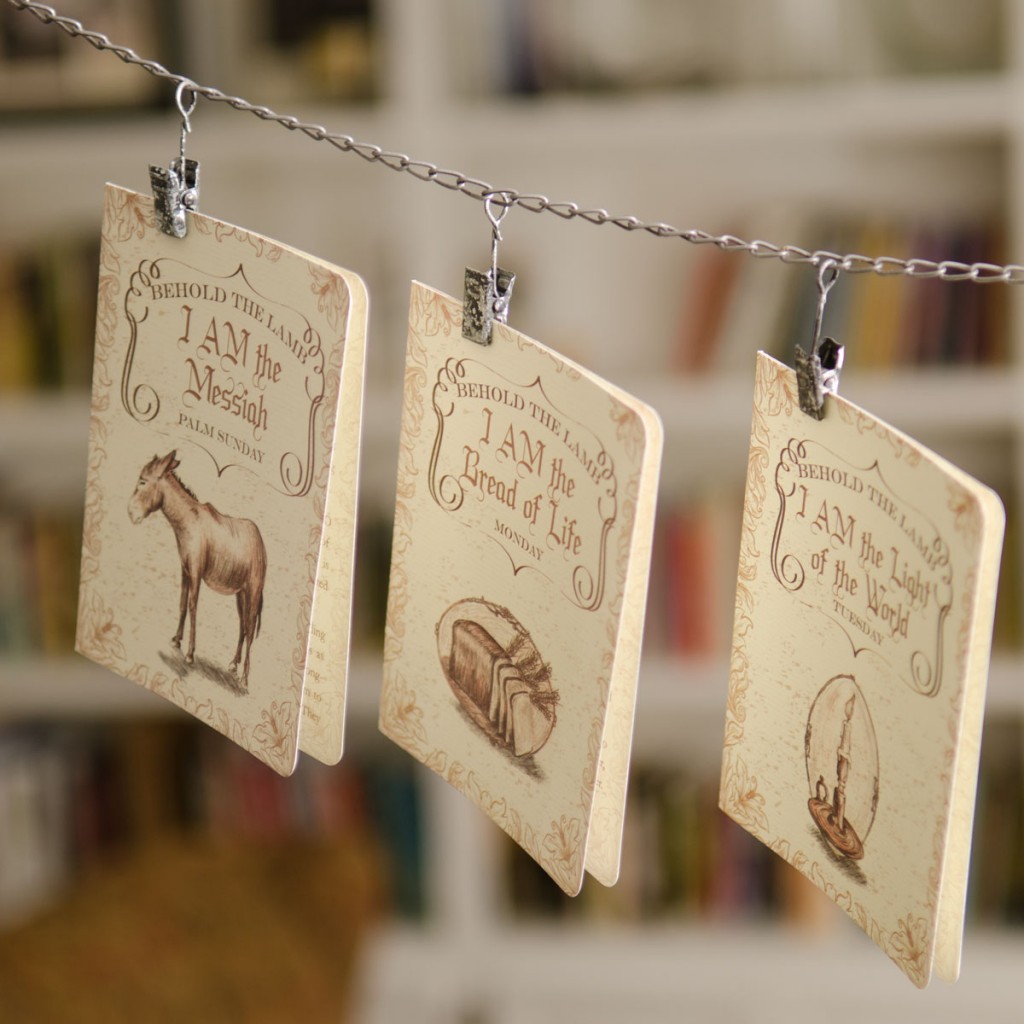 But HOW? Sometimes that feels like the biggest mystery of all.
Reading Bible stories is good. Praying with your children is also good. But so many of us long for interactive experiences and conversations, too.
I remember well how busy I was a mom of six.  I also remember longing for ways to give my children doses of biblical truth that went beyond answering their normal child focused questions about God. They needed to know and learn God's Word just as I did.
Meaningful moments with my children didn't happen spontaneously.  As a parent I had to be intentional and proactive. I had to create those moments. I had to have some kind of plan.
Christians are at a disadvantage in celebrating Easter because schools and businesses don't close like they do for Christmas.  All our efforts to prepare and make it special have to be sandwiched in between regular life duties and responsibilities. The entire world celebrates Christmas but only Christians make much of Easter.
It's an annual opportunity to be used by God to influence your children to grow in their faith.
What a privilege that is!
5 Creative Ways to Celebrate the Real Reason of Easter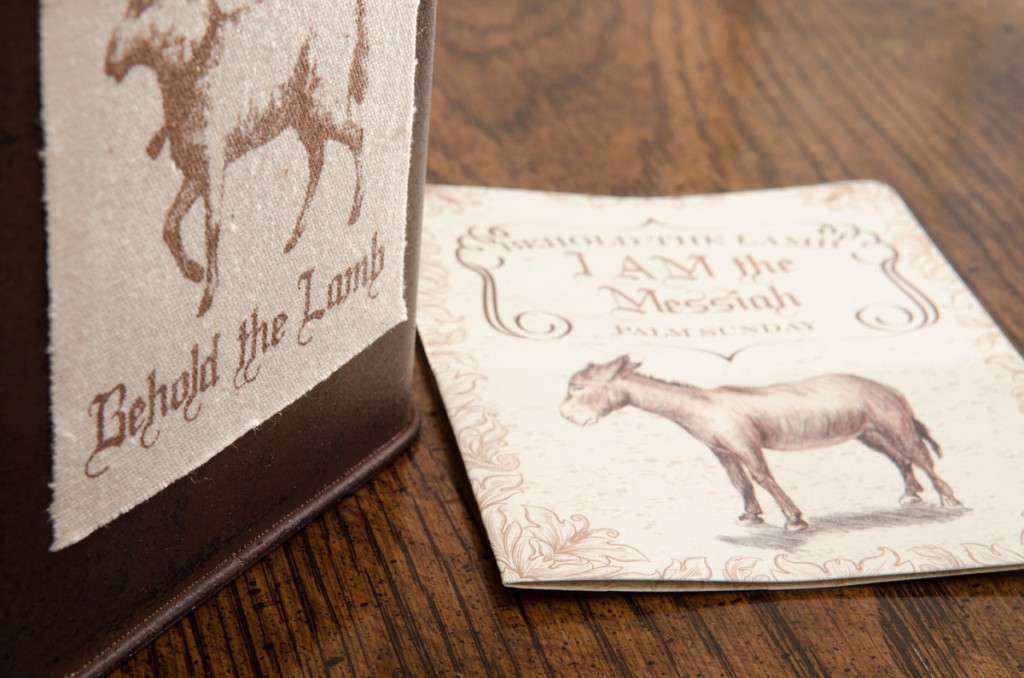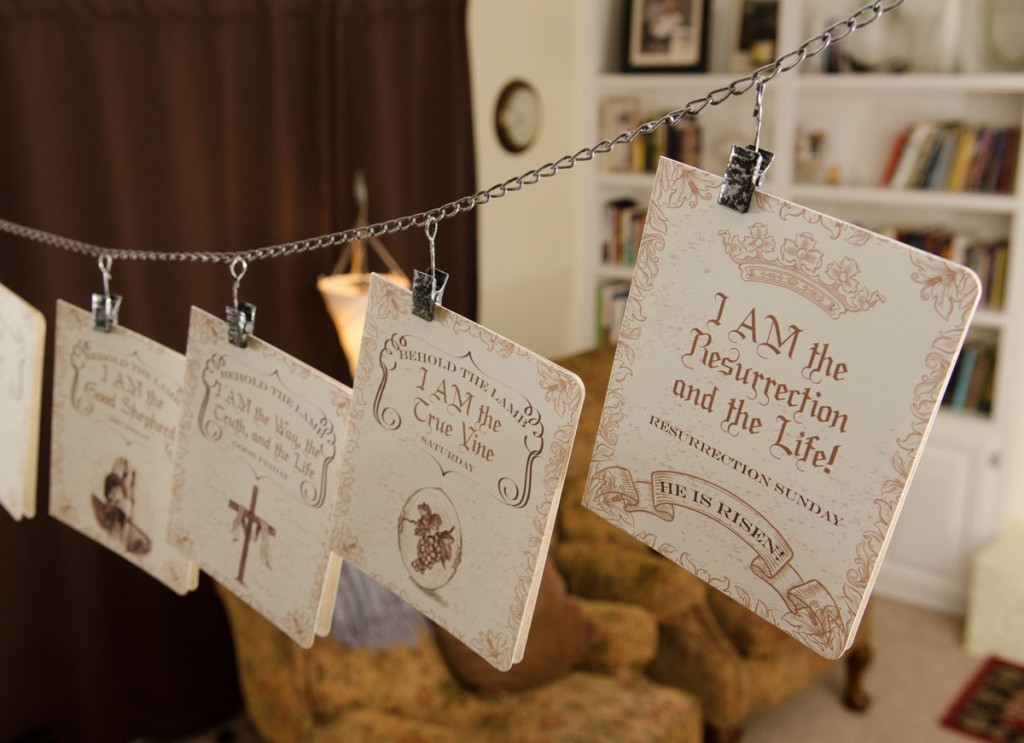 (This post may contain affiliate links. Read my full disclosure.)
Behold the Lamb
Because I wanted more for my kids, because I wanted something biblically meaningful and easy, I created a cute little tin of cards to read during Holy Week called Behold the Lamb. For school-aged kids, most of whom are in school during Holy Week, it's an easy way to add a small dose of truth either at breakfast or dinner every day.
Based on what Jesus did from Palm Sunday through the last week of His  life on earth, these short engaging readings are exactly what I wished I'd had when I was raising my kids. I wrote them for busy moms like me. They come in a sweet, small tin container that can also hold pencils or flowers after Easter is past. 
Behold the Lamb read-aloud card available–>here.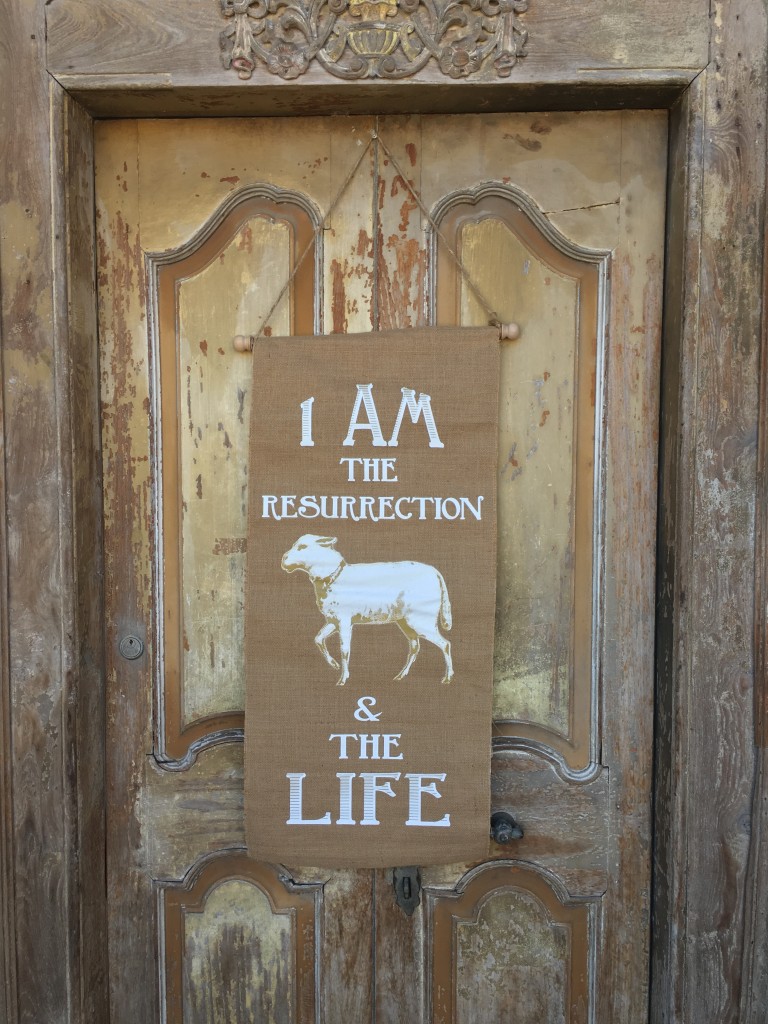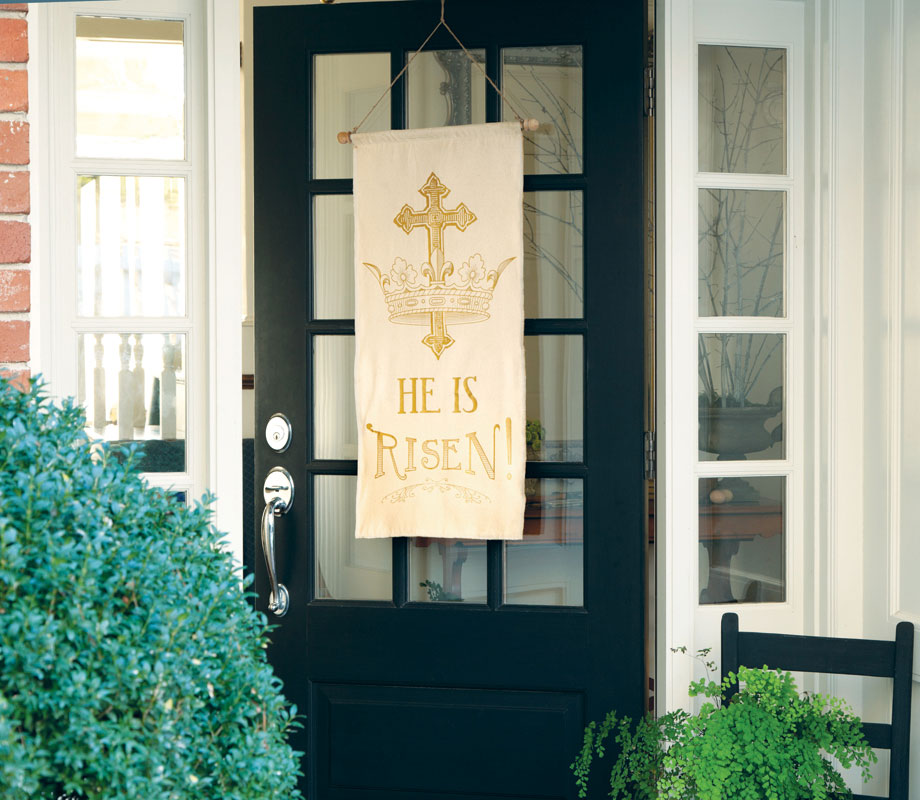 Another easy way to add truth to your home is to hang our double-sided Easter banner on your front door or porch or inside your kitchen.
Display the burlap side with the cute lamb all during the rest of Lent and help your children anticipate the miracle of Resurrection Day by telling them they can turn it over Easter Sunday morning.
Good Friday
A friend of mine works to make her home somber on Good Friday and Saturday by not using lights at all or sometimes draping black fabric over lamps to symbolize the truth that when Jesus died the Light of the World went out.
Then on Easter morning she removes them all to represent the resurrection's rebirth.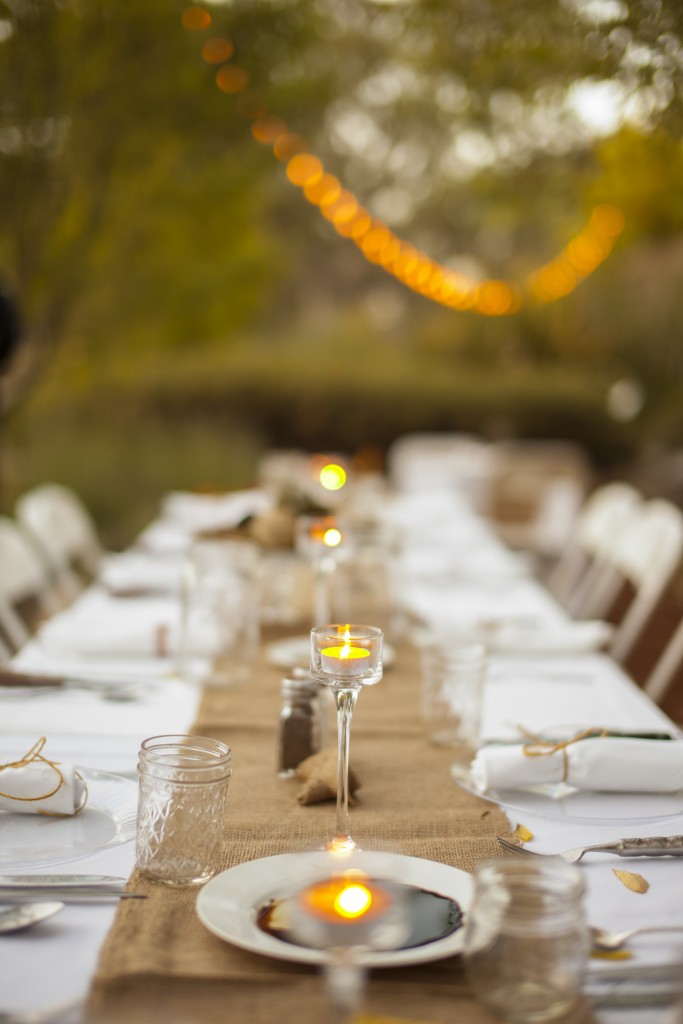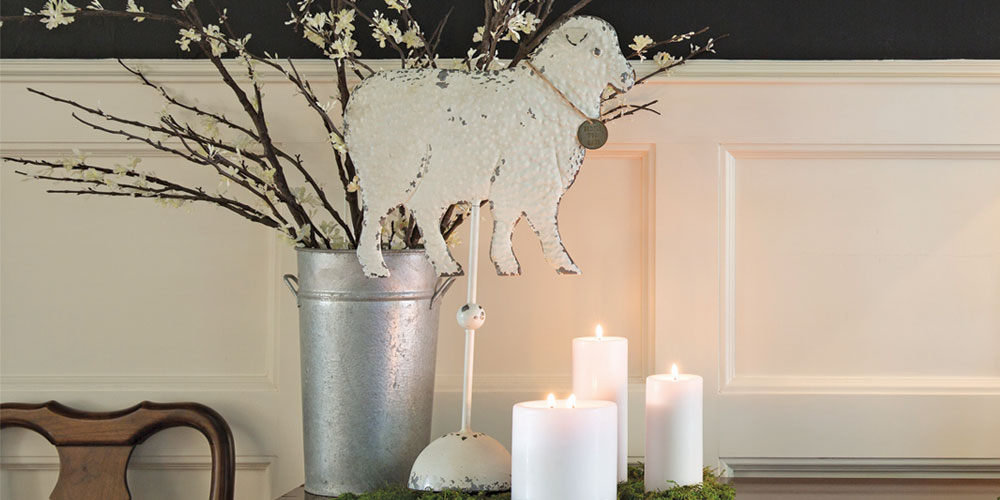 Set a Special Table
Another easy way to make Easter special and meaningful is to set an all white table to symbolize the purity of Christ's life and the white linen we will all wear in heaven one day.
White tablecloths are easy to find at flea markets or use a white blanket or sheet to dress your table. Lots of white candles and white napkins, even if they are paper,  add to the feel of celebration.
Easter Lamb, pictured above, available–> here.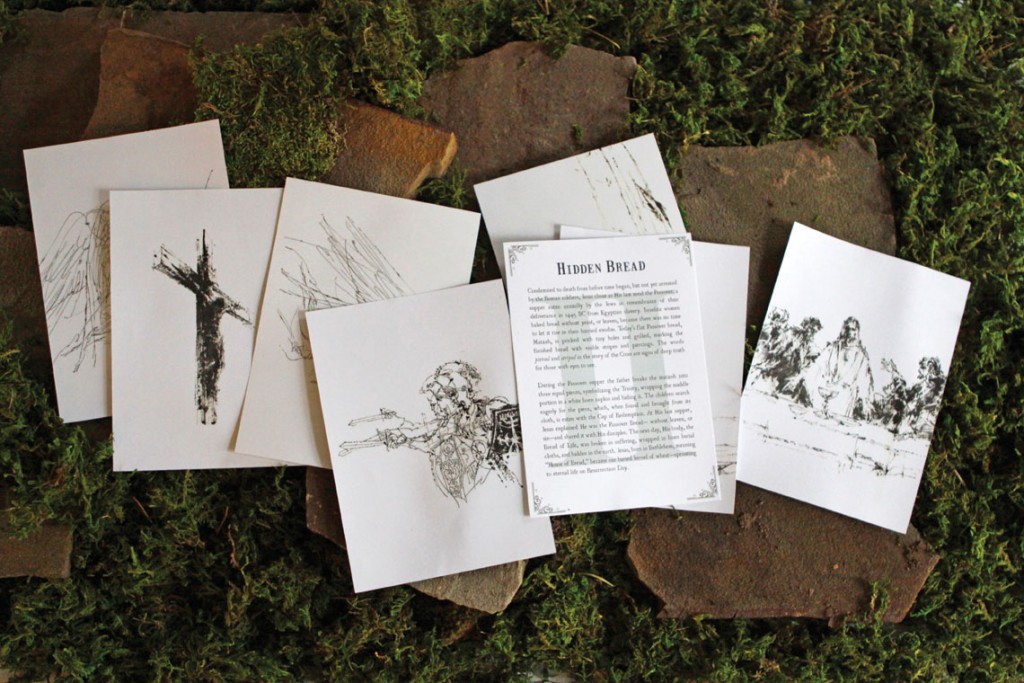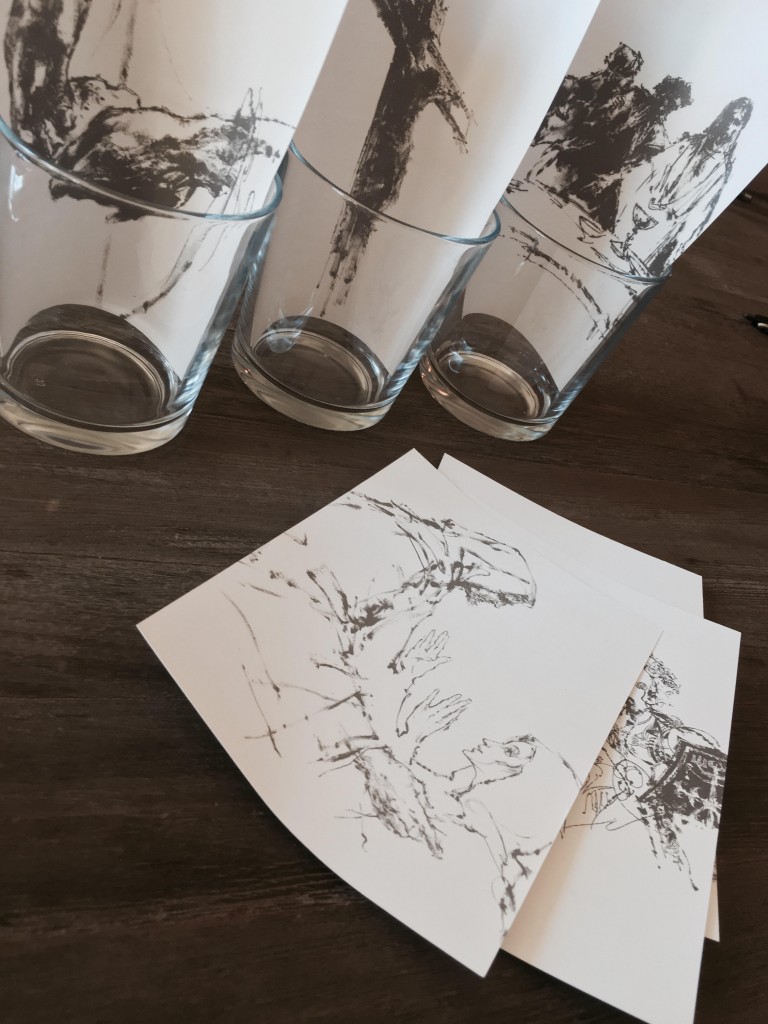 Oh, taste and see that the Lord is good!
    Blessed is the man who takes refuge in him! ~ Psalm 34:8
And to help your family and friends focus on what Jesus accomplished for us use our Easter conversation cards to remember, learn and worship over your festive gathering.
Conversation cards available–>here. 
He Makes All Things New
As Easter approaches, take the time to teach your family about the God who we await.  Share with them how, because of this Messiah, when everything seems awry, we can know that a God who knows what He is doing is a good and loving Father.
And remind your children and yourself that because of the cross and the victory Jesus won that day we can know that His promise to return for us and "make all things new" is a promise we can confidently know will come true.
Blessings,
Barbara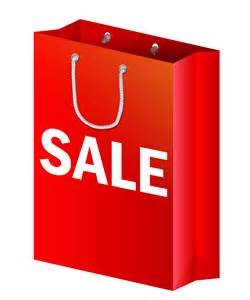 *SALE: Right now Ever Thine Home is offering 30% off ALL of their Easter products. Simply use the code Easter30 when you check out! (good until 3/27). 
******************
Barbara Rainey, wife of 42 years. Empty nester to 6 kids and 22 grandkids. Cofounder of FamilyLife. Creator of Ever Thine Home. Author & artist. Inspires women to see mundane moments as sacred and meaningful. Still in awe at being loved by God.
You can learn more about EverThineHome HERE. And follow Barbara & Ever Thine Home on Twitter, Facebook, and Instagram.
*If you purchase any of the Ever Thine Home products through the links here, I get a small affiliate compensation – with no additional cost to you – and so I thank you for that. But while I appreciate your purchase, you should also know that I share this as my genuine opinion and personal enthusiasm for these items. See my full disclosure here. ~ Lisa Jacobson, Club31Women